This lemon vinaigrette is light, refreshing and healthy. Drizzle it over your favorite salad and enjoy!
Salads have been my go-to lunch these days.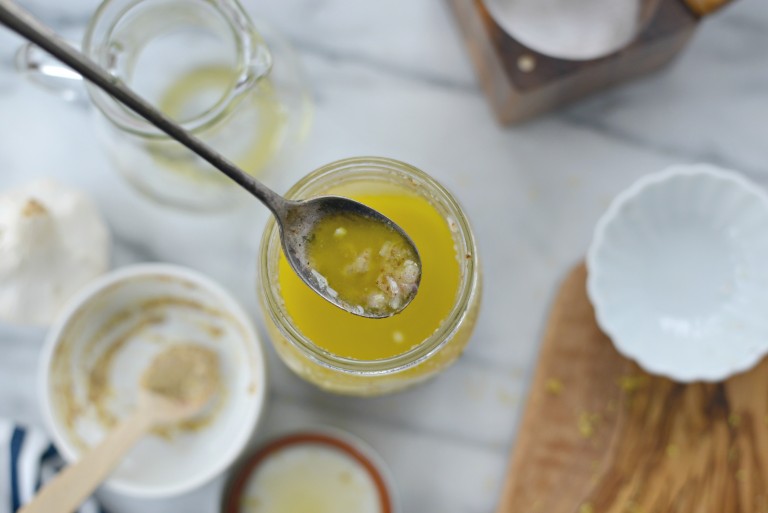 Not because it's beginning of a new year and I made some salad-only resolution. I have just been so busy that I like having chopped fresh romaine lettuce and an array of vegetables already prepped and on standby in my fridge, so all I have to do is plate up a huge salad and drizzle this dreamy lemony vinaigrette over top.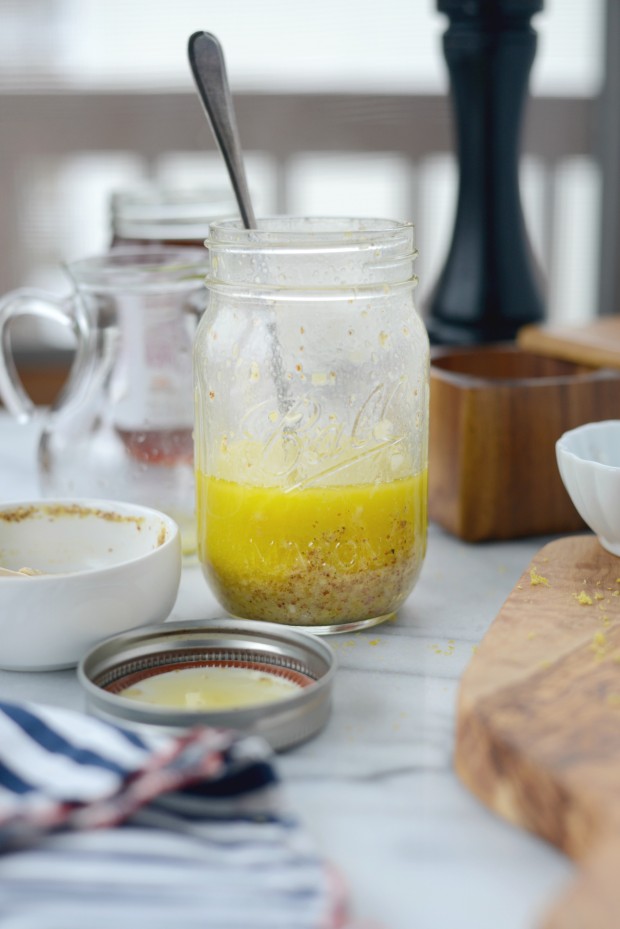 If lunch is already pre-made and waiting for me in the fridge, I'm less likely to grab a bagel and hour later regret my lunch decision.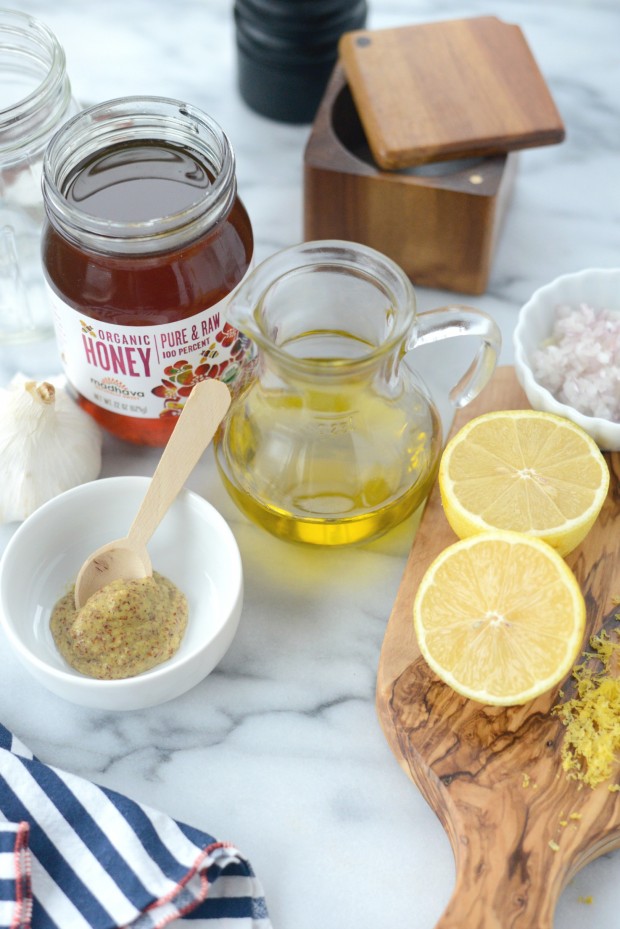 I try to keep the bones of this vinaigrette on hand at all times. Fresh lemons and Dijon mustard are key to making this fabulous dressing ad fresh squeeze lemon juice is a must! I love this dressing because it calls for the simplest of ingredients and takes minutes to make. Just add to a jar and shake!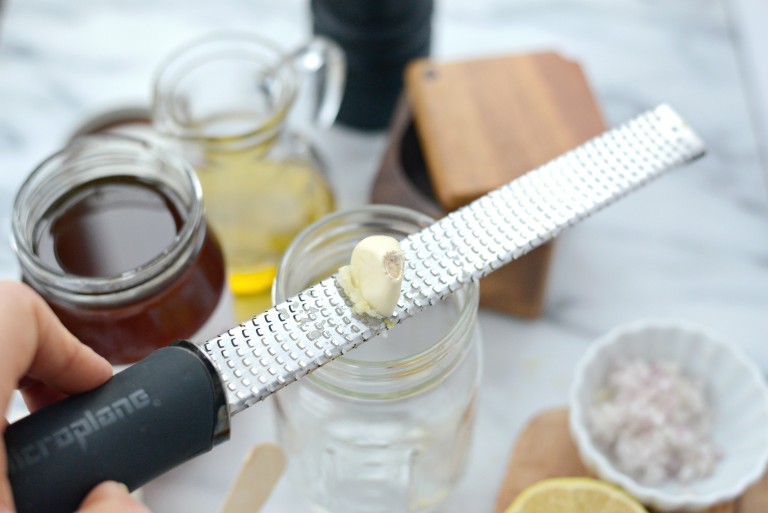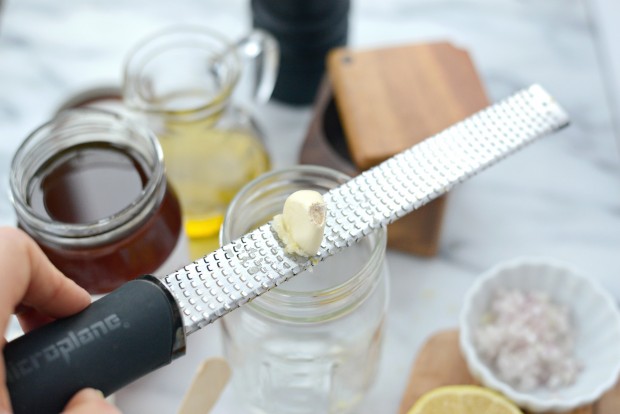 Start by grating half a clove of garlic right on into a glass jar. I like to grate garlic in salad dressings so I don't end up biting into big hunks of raw garlic.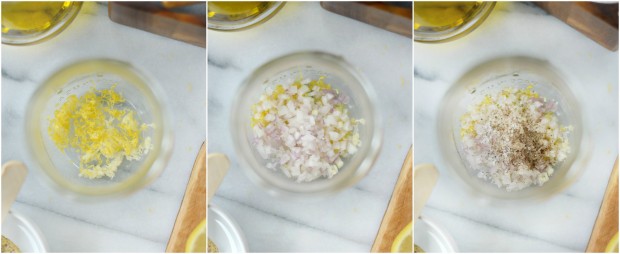 Add in 1/2 teaspoon of fresh lemon zest, 1 tablespoon of minced shallots and a pinch of both kosher salt and freshly ground black pepper.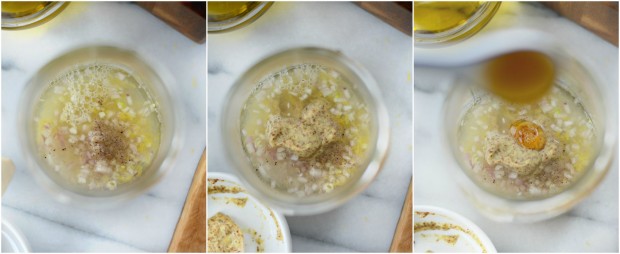 Next add in 3 tablespoons of freshly squeezed lemon juice, a heaping teaspoon of Dijon (I like the country-stryle) and a teaspoon of honey.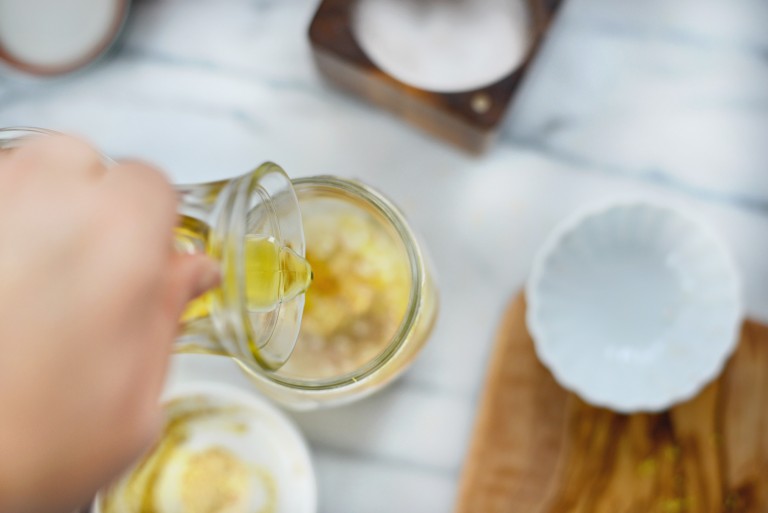 Pour in a 1/2 cup of olive oil.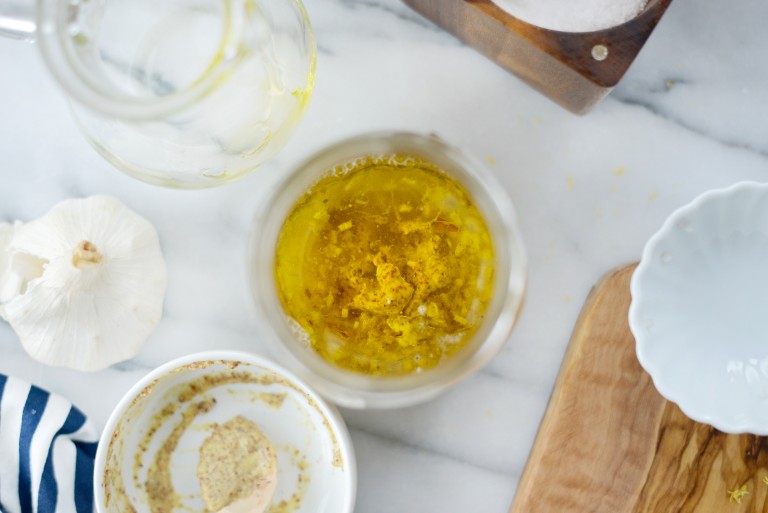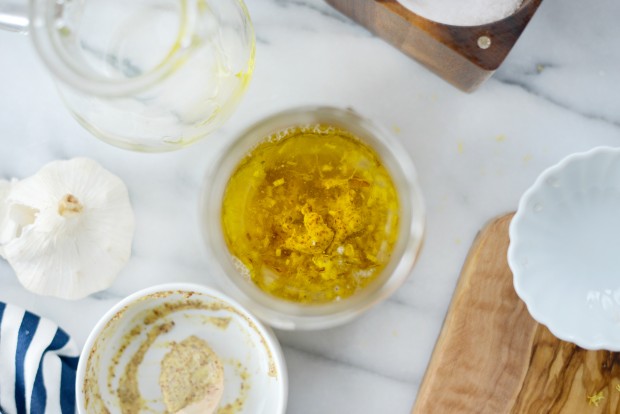 That's it.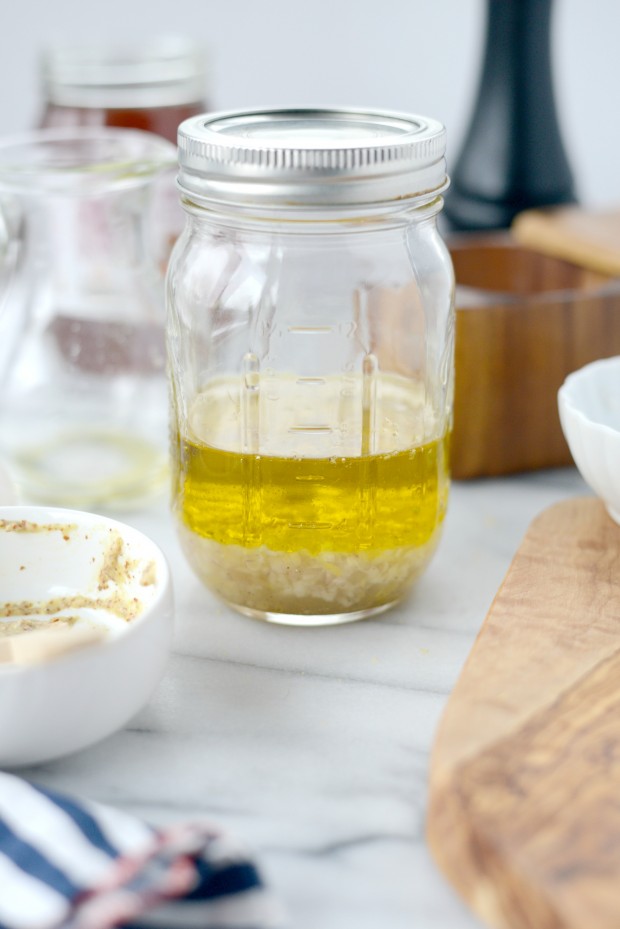 Secure a tight-fitting lid..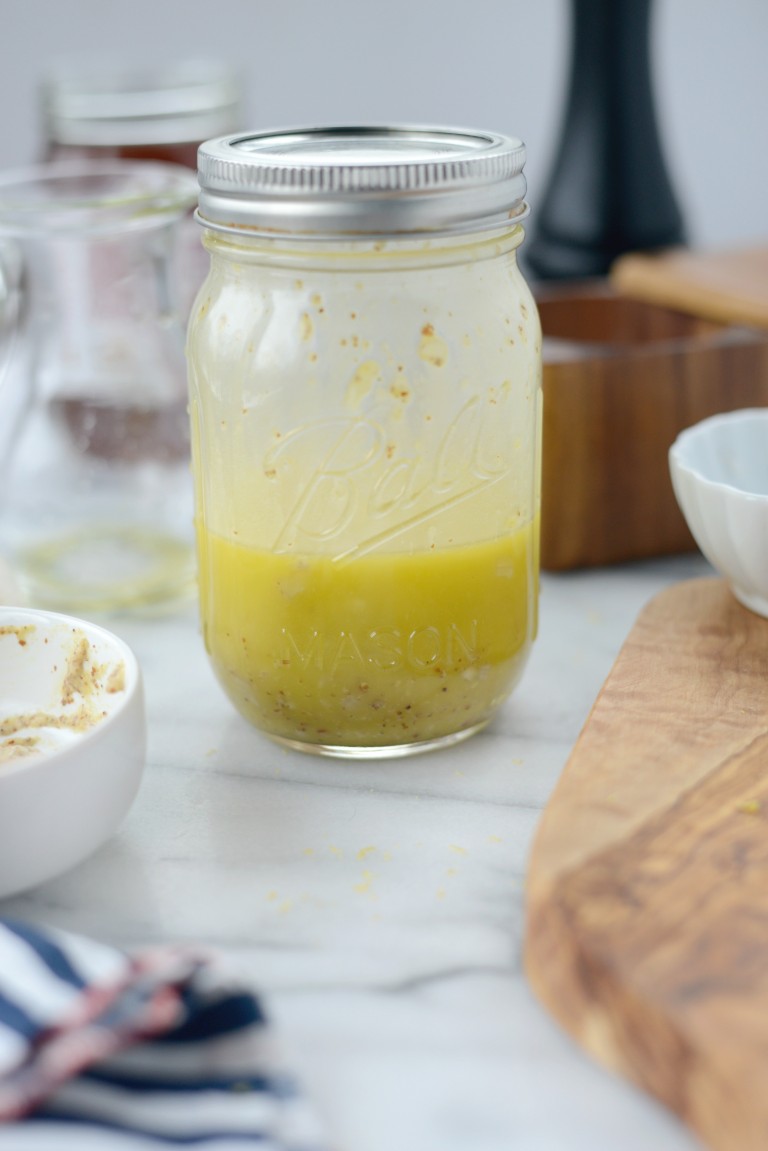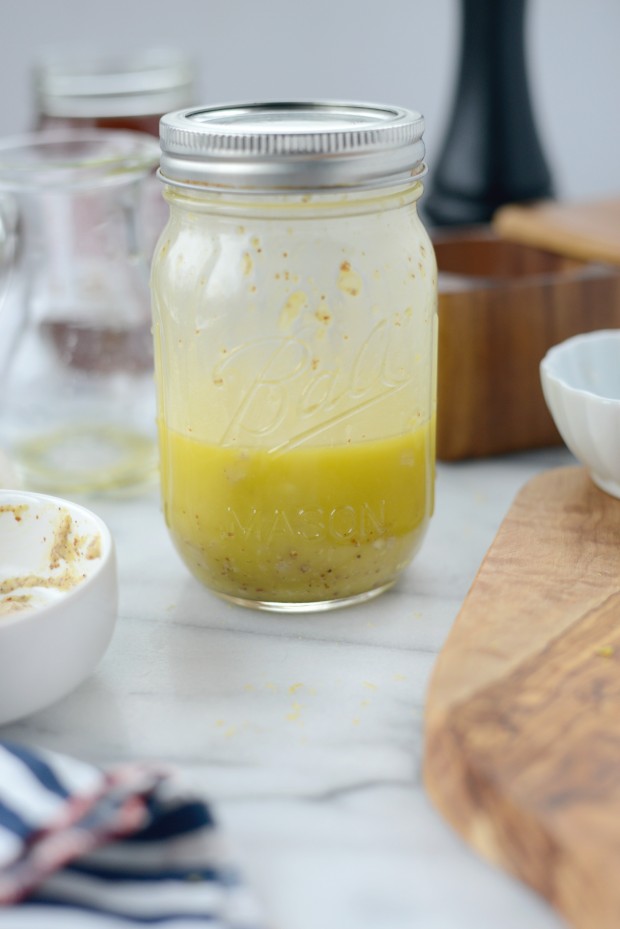 Shake it until the honey and mustard are mixed throughout.
So simple, SO good.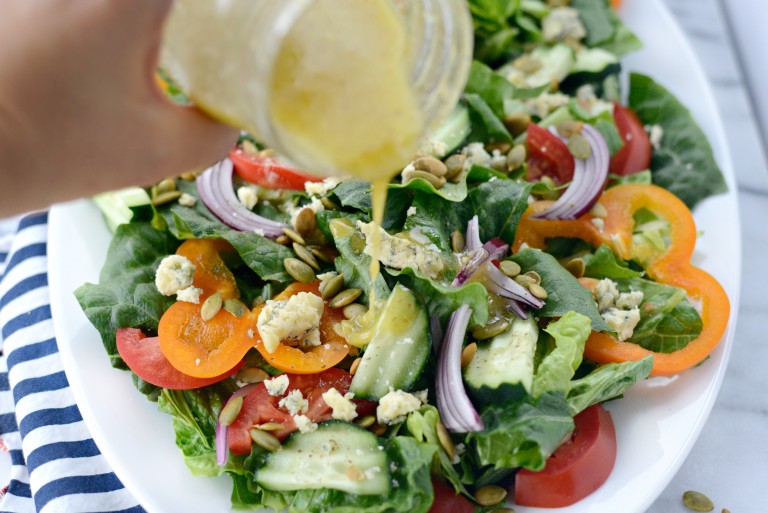 Pour the lemon vinaigrette over top of the salad of your dreams…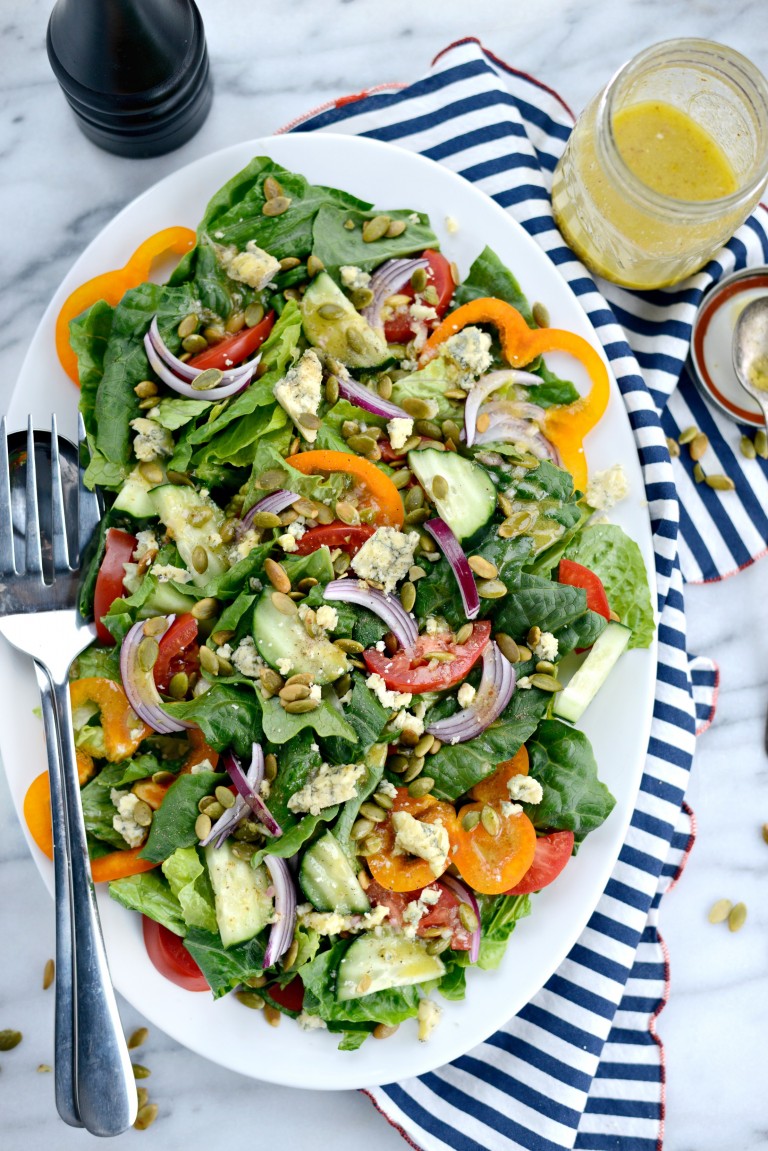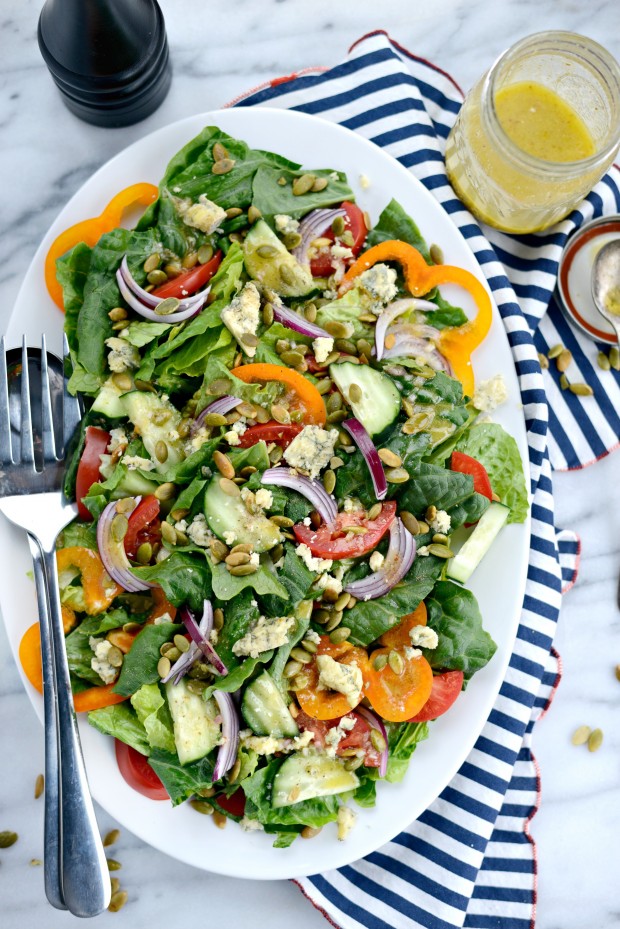 And it's ready to go!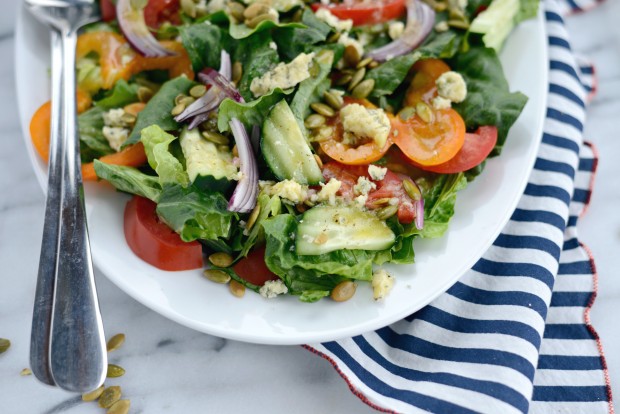 The lemon adds a bright note and the garlic is subtle but deeeelicious.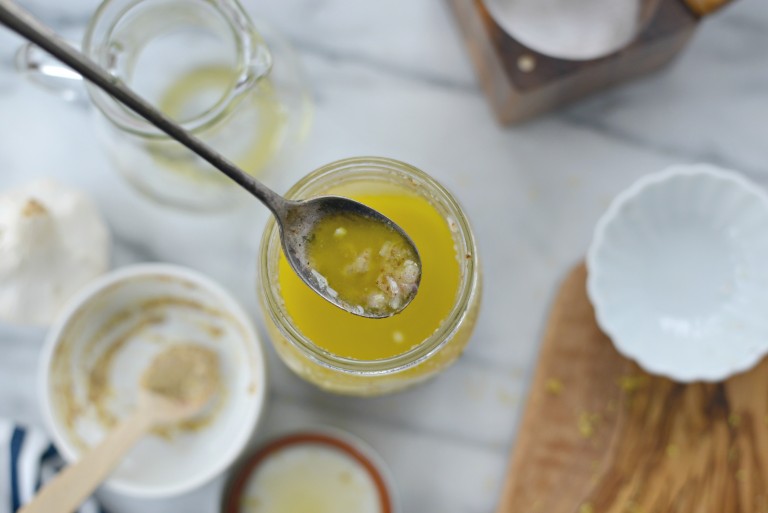 This will keep for a month or so in an airtight container for a month or more, but if you're a salad lover like me then it will be gone in a snap. It can easily be doubled or tripled making this is one of my all-time favorite salad dressings because it's so versatile and works with just about any and every salad you can dream up.
Enjoy!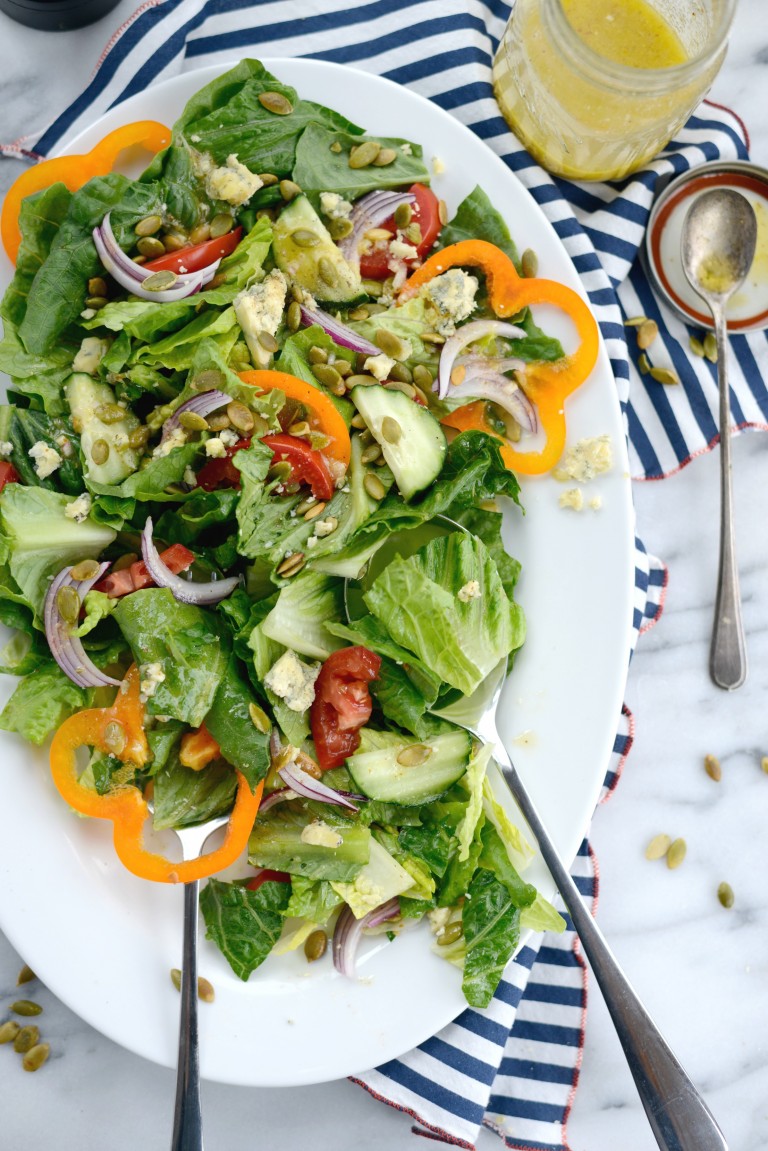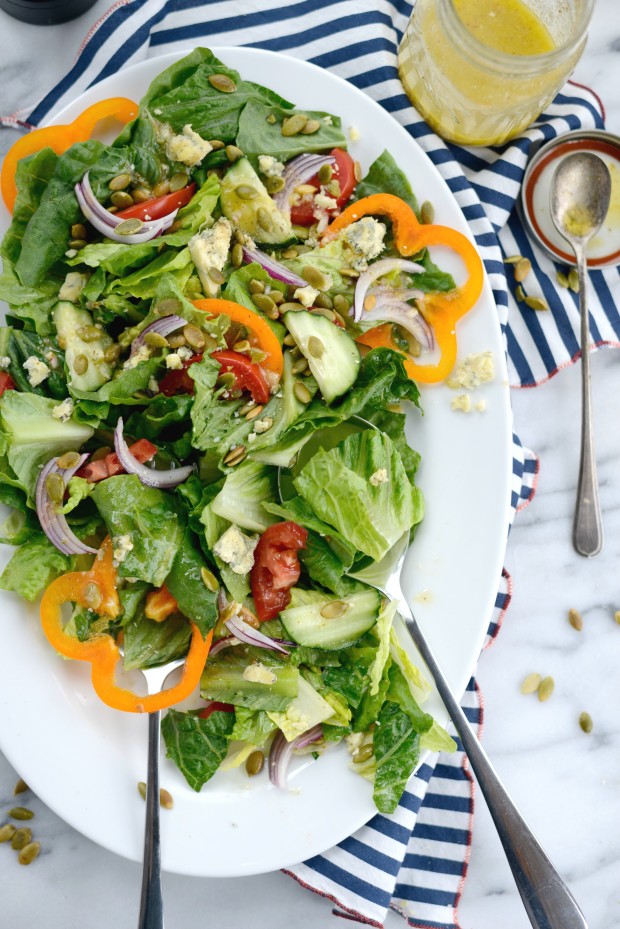 This post may contain affiliate links.
Buy the Cookbook: Simply Scratch : 120 Wholesome Homemade Recipes Made Easy Now available on Amazon »
THANK YOU in advance for your support!