These baked homemade pizza rolls are so fun to make! String cheese, mini pepperonis and homemade pizza sauce wrapped into egg roll wrappers and baked.
This past Tuesday I prepared for us (okayyy, so mostly me) to be snowed in.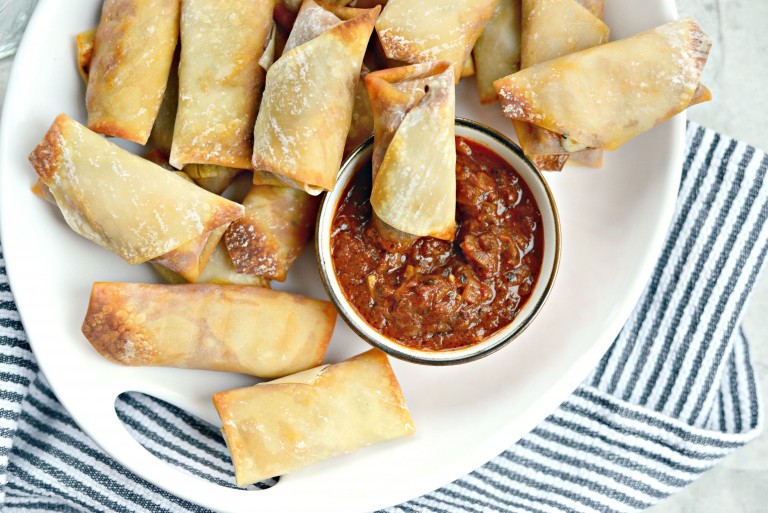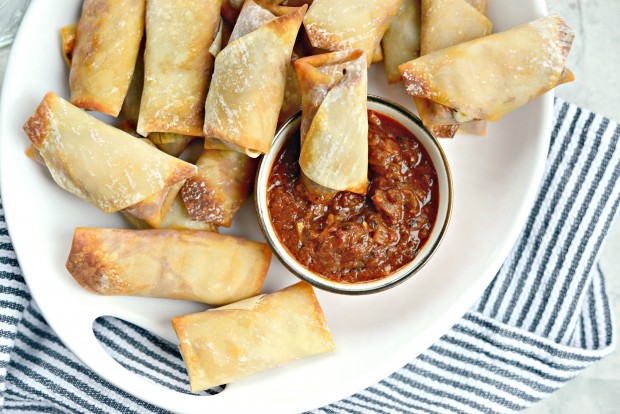 Michigan expected to get hit with a major snow storm and where we live, we're expected to get 6 to 10 inches, but really that means 10 to 14 because the weather peeps rarely get it right.
I don't mind all the snow, when I don't have to drive anywhere in it- but I also don't like the feeling of being trapped inside by it. Makes total sense, right? I usually stock up on things so I can cook and ignore my claustrophobic issue of being surrounded by a foot of snow with noway to escape.
As I headed to the grocery store on Tuesday to stock up on essentials; you know coffee, hot chocolate and nail polish. Knowing my girls would be getting some snow-days out of the deal, I then remembered my friend and favorite check-out gal at Meijer, Cheryl, telling me about her homemade pizza rolls. I picked up the few ingredients needed and planned to make them for lunch for us girls.
Now I've had pre-made pizza rolls before and this homemade version blows those things out of the water. Inside you'll find more cheese, my homemade pizza sauce and pepperonis stuffed into a crispy baked crust- thanks to egg roll wrappers. So good, addicting and a smidgen better for you then the frozen ones you can buy.
These homemade pizza rolls make a quick and delicious snack or lunch even, that everyone will love. Especially young ones.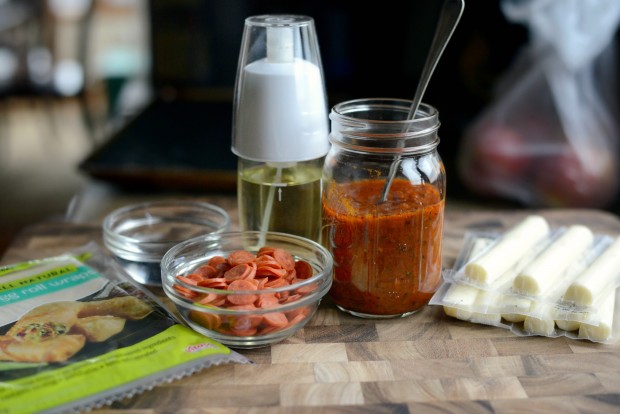 Grab your ingredients and get going!
Use any pepperonis that you like. I found these little cuties and thought they would work perfectly inside. Adorable right?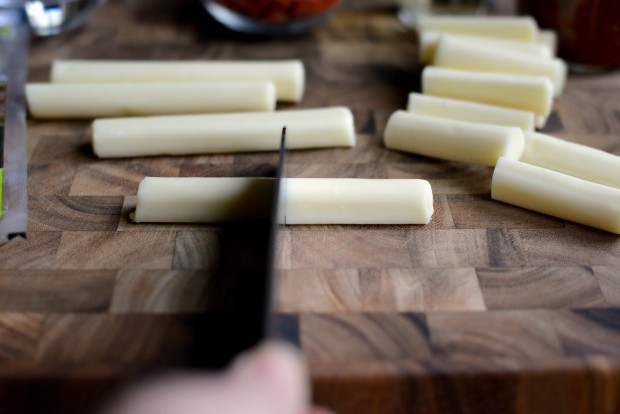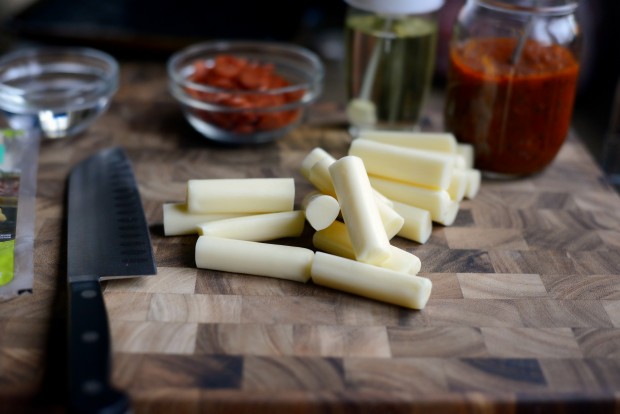 Next, cut 10 cheese sticks in half, widthwise so you have 20 halves.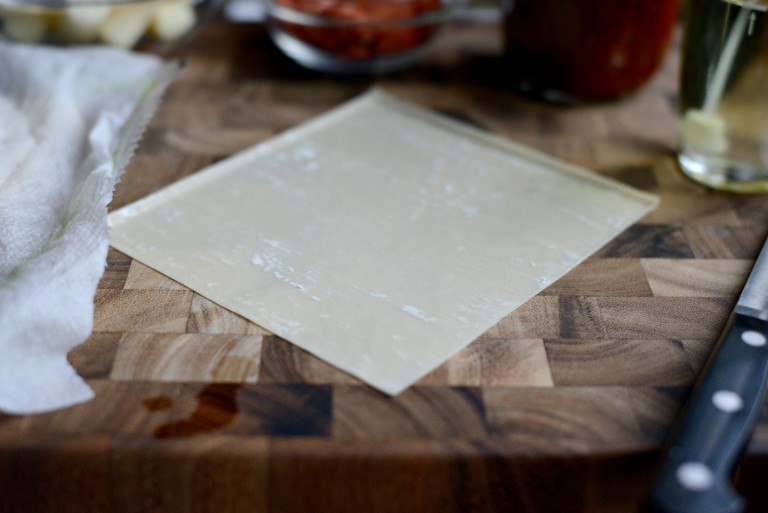 Then open up the egg roll wrappers and remove one sheet.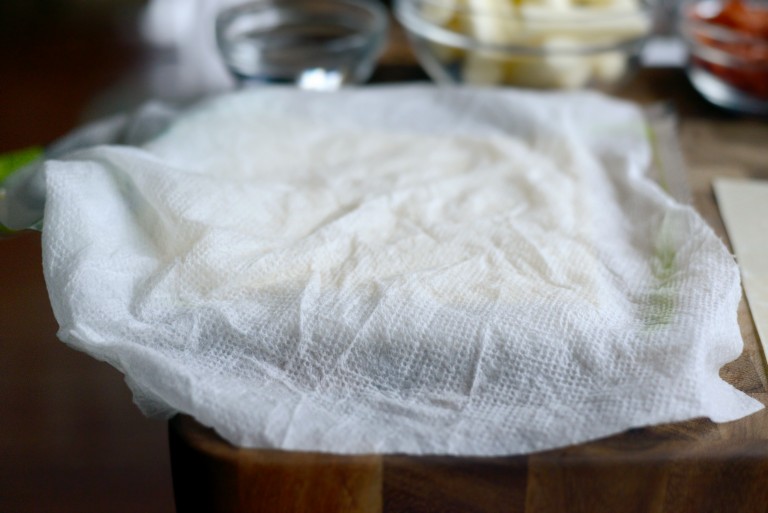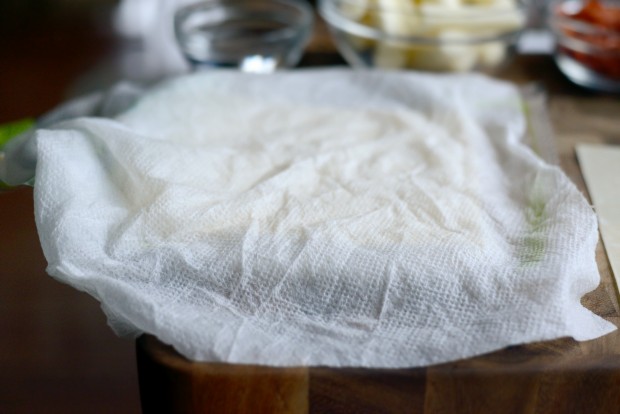 Cover the remaining wrappers with a slightly damp paper towel.
Place one cheese stick half on the lower portion of one corner.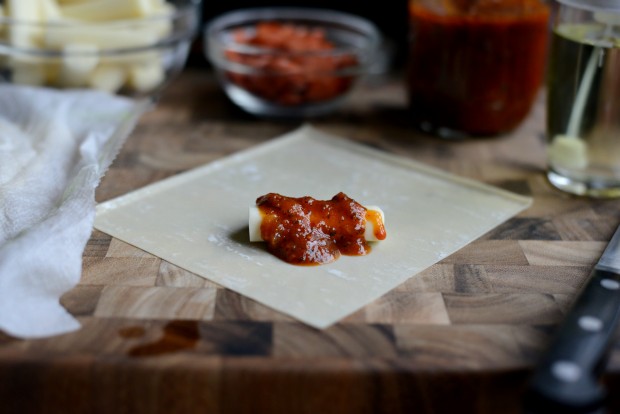 Top with a teaspoon of pizza sauce…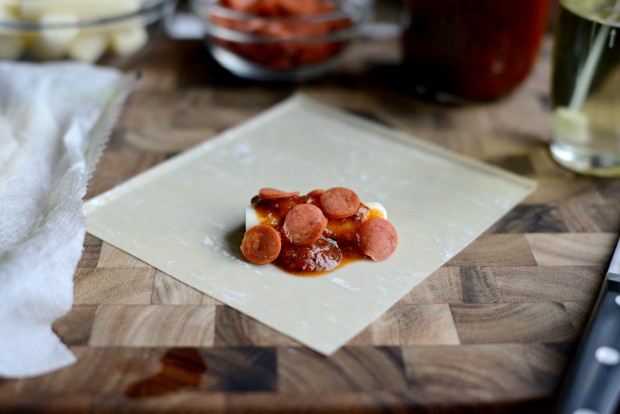 …a few pepperonis (or two regular sized ones)…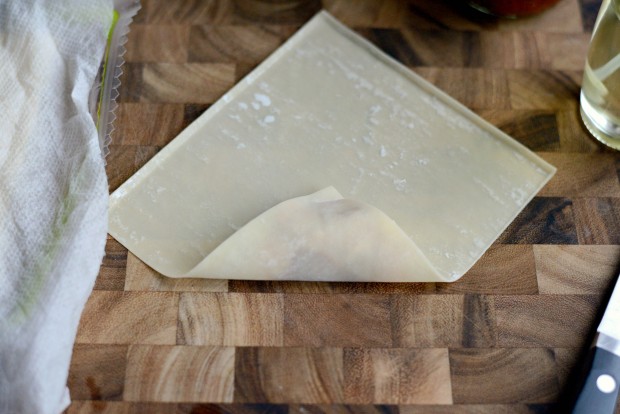 …fold the bottom corner over the filling…
…fold one size over…
…and then the other corner…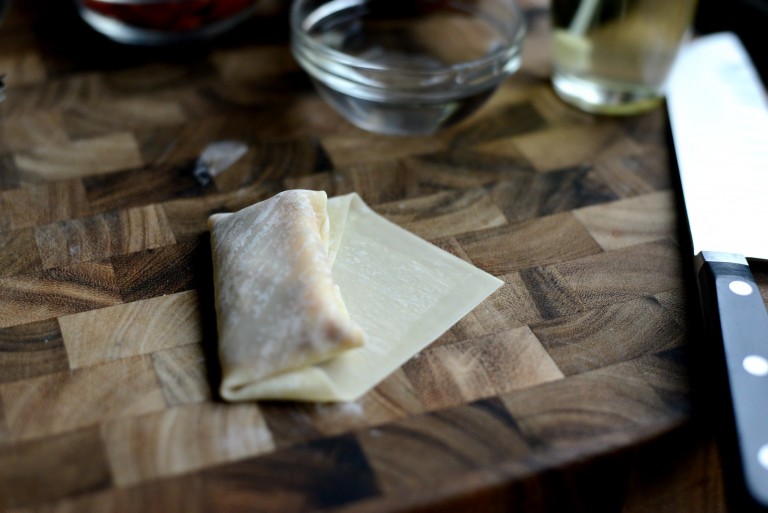 …roll, dip your finger in water and wet the remaining flap…
…and seal.
Repeat with the remaining wrappers and ingredients. You should end up with 20 pizza rolls.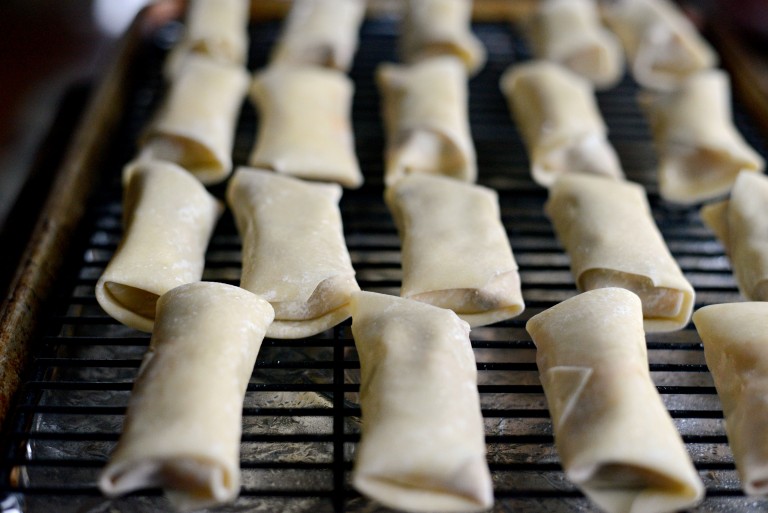 Brush with olive oil or spritz with an olive oil mister on all sides before baking for 10 minutes, rotating the pan halfway through. After 10 minutes, flip the pizza rolls and continue to bake for an additional 10 minutes, rotating the pan halfway through, again.
Ta-Da!
Serve immediately with a bowl of pizza sauce for dipping.
These pizza rolls are more of a two-bite roll. Which in my opinion is way better than a one-biter.
Because when I dip, you dip, we dip. Or something like that.
Crispy, cheesy, saucy bundles of pizza heaven is what these are.
Enjoy!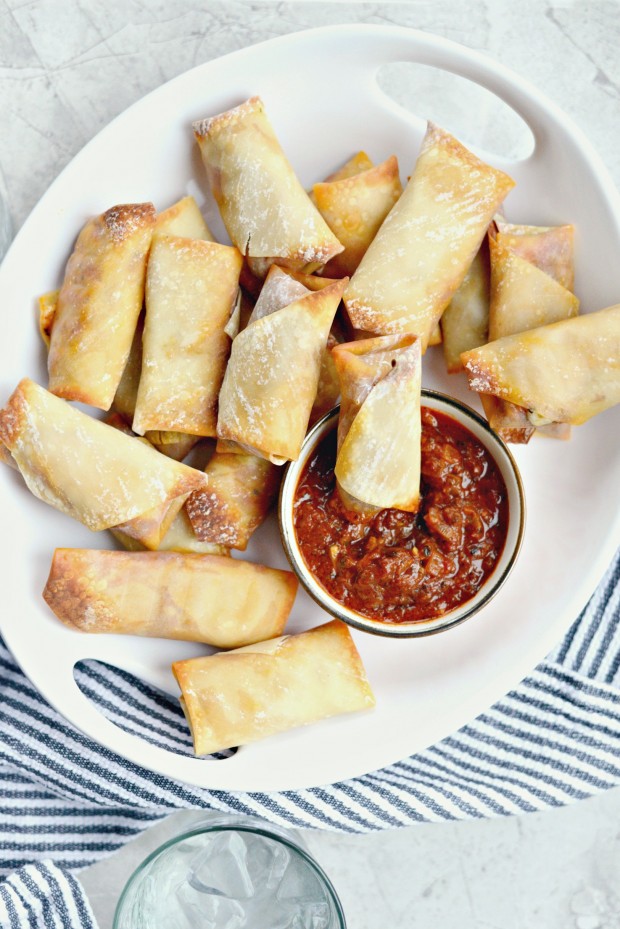 My cookbook Simply Scratch : 120 Wholesome Homemade Recipes Made Easy is now available! CLICK HERE for details and THANK YOU in advance!
This post may contain affiliate links.
Buy the Cookbook: Simply Scratch : 120 Wholesome Homemade Recipes Made Easy Now available on Amazon »
THANK YOU in advance for your support!