Cranberry white chocolate oatmeal cookies are so chewy and delicious! Dried cranberries, white chocolate, pecan all wrapped in a oatmeal cookie hug.
I've just begun my Christmas shopping.
I know-I know. There's just over a week left before the holidays arrive and I'm not really even close to being done with shopping or decorating. However I have learned over the years that I do better while under pressure, so this waiting until the very last minute thing sort of works for me. Even though it's a little bit stressful.
Yesterday I headed out to the mall to get a few things checked off my to-do list.
I packed a few of these cookies as my refueling snack. Since they're packed with so much goodness they're basically good for you, right? I mean, ignore the 2 sticks of butter and 1-1/2 cups of sugar because 3 of the food groups are represented in this cookie: fruit = cranberries , nuts/grains = pecans and oatmeal, and dairy = white chocolate chips. <— just go with it. 😉
What makes these cookies different from the 8,347 other cranberry white chocolate chip cookies out there on the interweb? I spice mine with cinnamon, cardamom and nutmeg. This spice combo adds a little bit of somethin-somethin to these already yummy cookies. They're festive and my daughter wanted me to tell you that she isn't the biggest fan of oatmeal cookies and that these are GOOD! Awww thanks, Haileigh!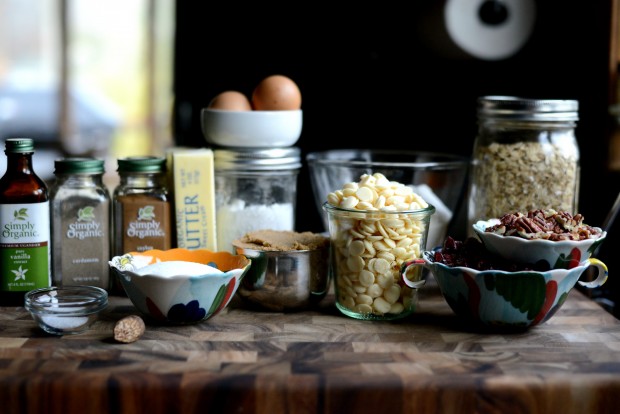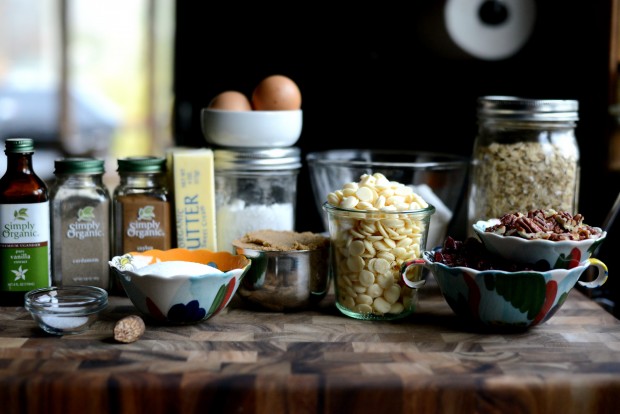 Gather the cookie-making-goodies and let's rock.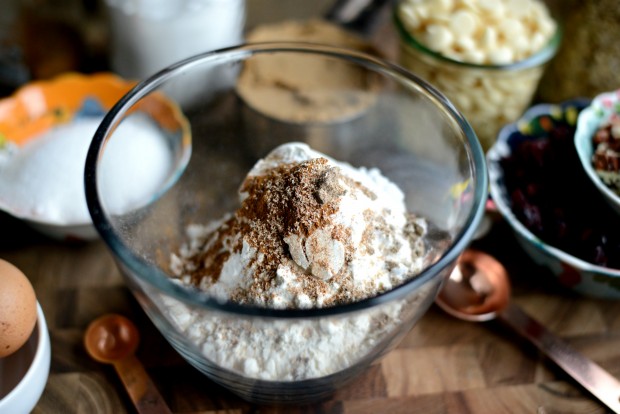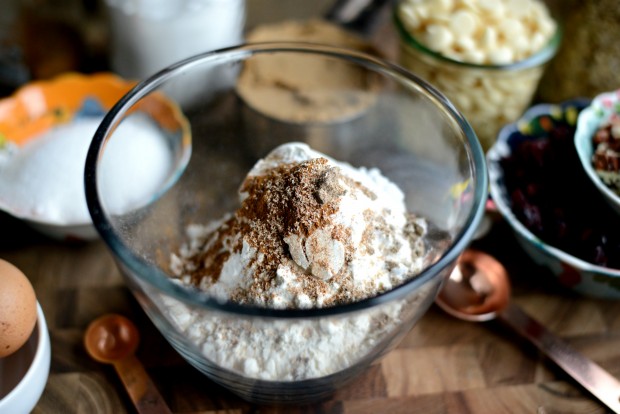 In a medium bowl combine the 1-1/2 cups of flour, kosher salt, baking powder, 1/2 teaspoon cinnamon and a 1/4 teaspoon of both cardamom and nutmeg.
Whisk those together to combine.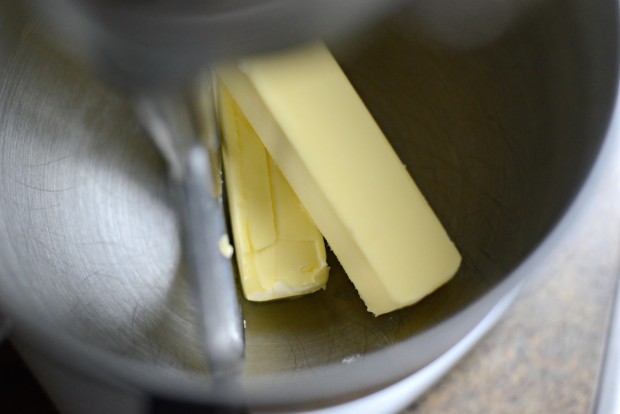 In the bowl of your mixer, fitted with the paddle attachment, add two sticks (1 cup) of softened unsalted butter.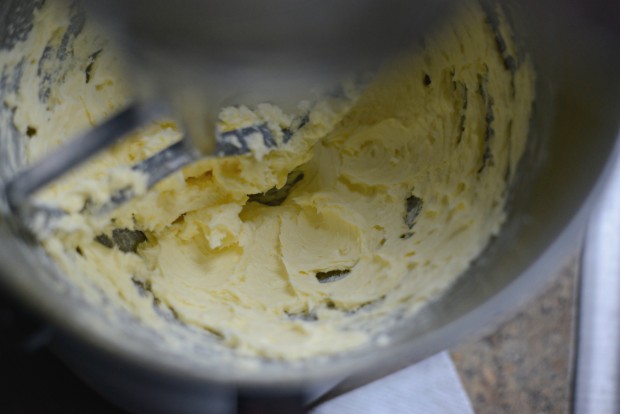 Mix on medium-low speed for 2 to 3 minutes or until light and creamy.
Add in the 1/2 cup of sugar…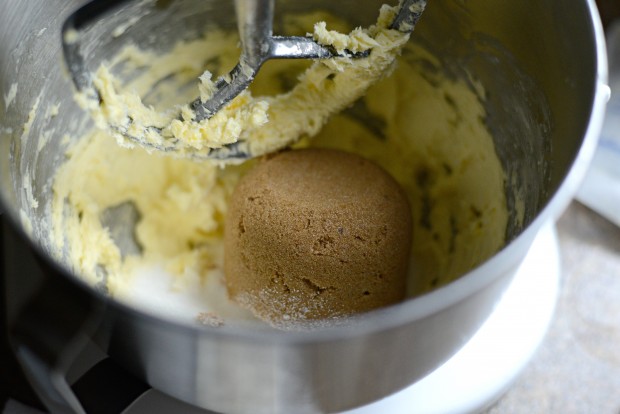 …and a cup of dark brown sugar to the bowl.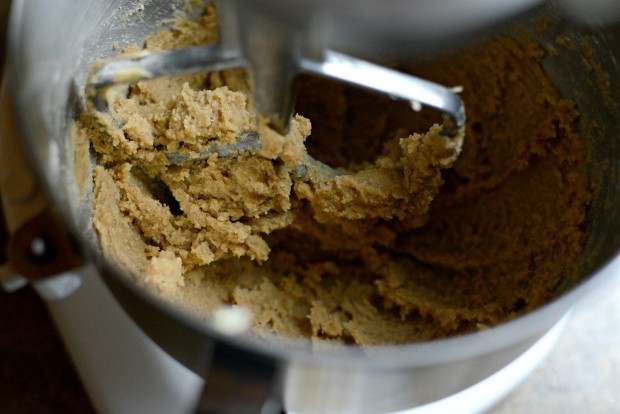 Mix until combined, scraping down the sides and bottom of the mixing bowl.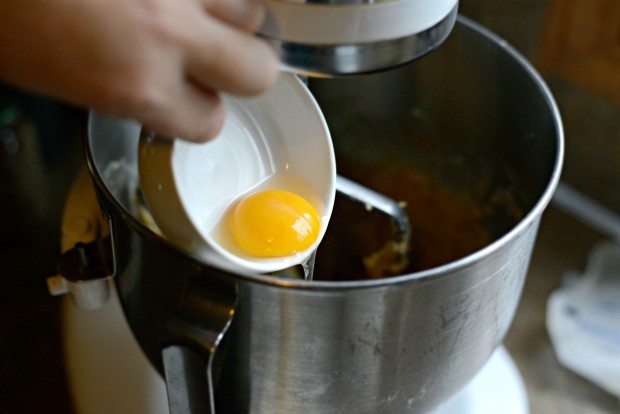 Add the eggs, one at a time and mixing well after each one.
Pour in 1 teaspoon of pure vanilla extract.
With the mixer on low, gradually add in the dry ingredients, increasing the speed slightly as you go.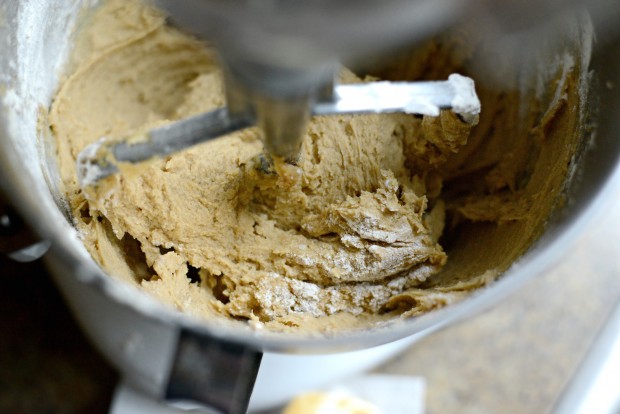 Use your rubber spatula again to scrape down the sides and the bottom of the mixing bowl. Stop mixing once the flour mixture has been incorporated.
Add in 3 cups of old fashioned oats. I'm using Bob's Red Mill Extra Thick Cut Oats because they're my favorite.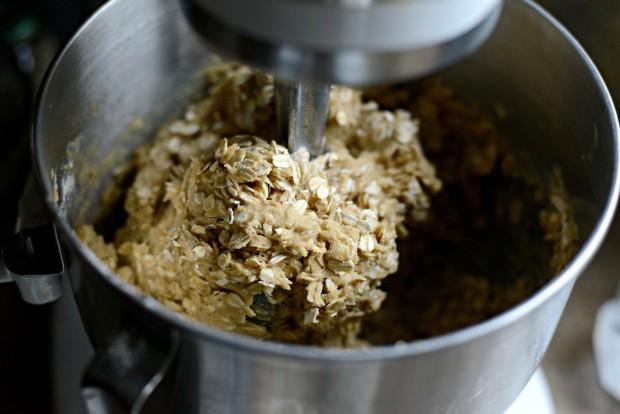 Once combined… resist the urge to grab some and eat it. At least wait until the cranberries, nuts and chocolate are added in. YUM.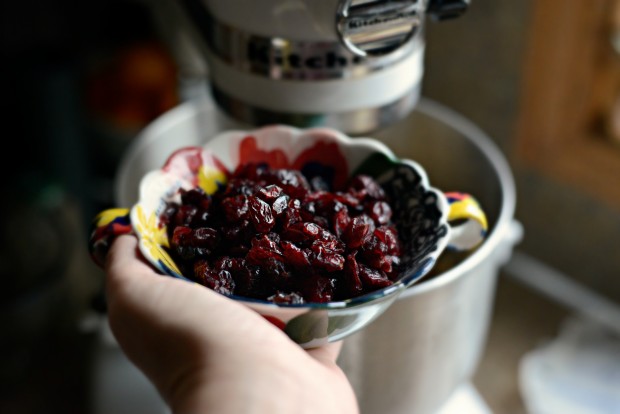 Add in a cup of dried cranberries…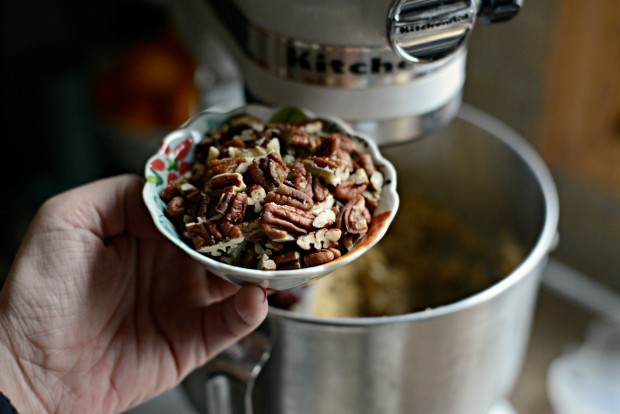 … a heaping 1/3 cup of roughly chopped pecans…
…and a heaping cup of white chocolate chips. I realize there are people out there who may not like white chocolate, try substituting dark, semi-sweet or milk chocolate. I would personally try the dark chocolate first. After that, mix until combined.
Scoop out a little of the dough…
…and drop 12 of them onto a parchment or silpat lined baking sheet. Bake in a preheated 350 degrees for 10 minutes, rotating the pan half way through.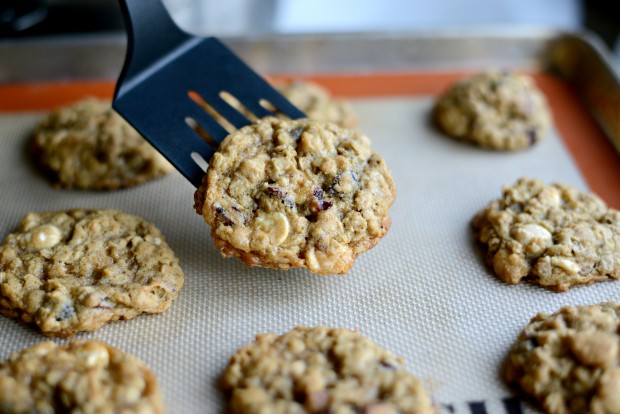 Beauteous! Allow the cookies to cool for a minute or two before transferring them to a cooling rack and repeating with the remaining cookie dough. This recipe makes just over 3 dozen cookies, which is perfect for bringing to work, school or any party situation you find yourself in.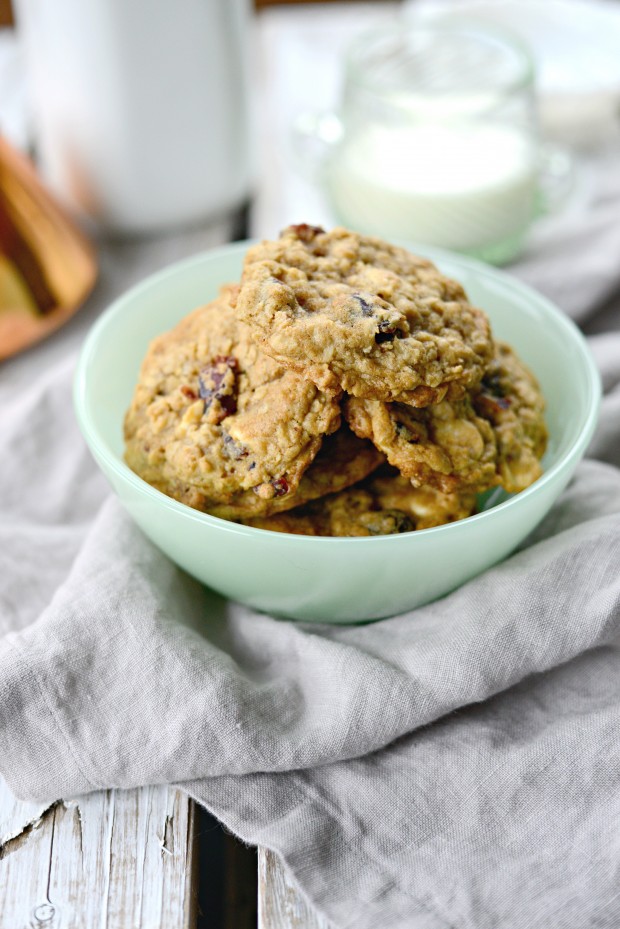 Truth: I was never a fan of warm cookies as a kid, but then again I also had to drank orange juice with my cookies (don't even ask). But oh how the times have changed. I still like my cookies the next day when the chocolate chips have hardened back up, but I really, REALLY like a warm gooey cookie. These cranberry white chocolate oatmeal cookies are dreamboats that didn't disappoint, cookies rarely do.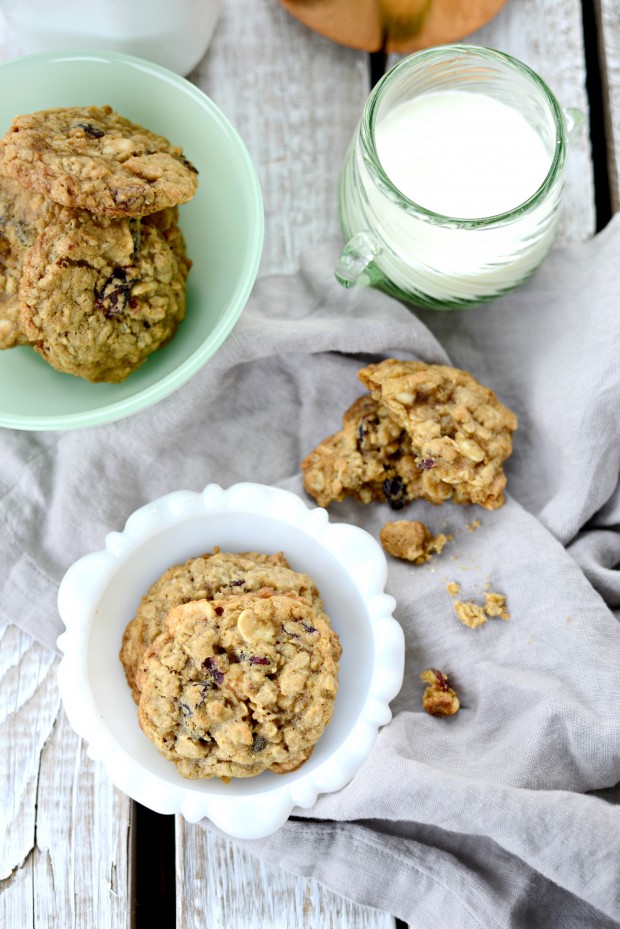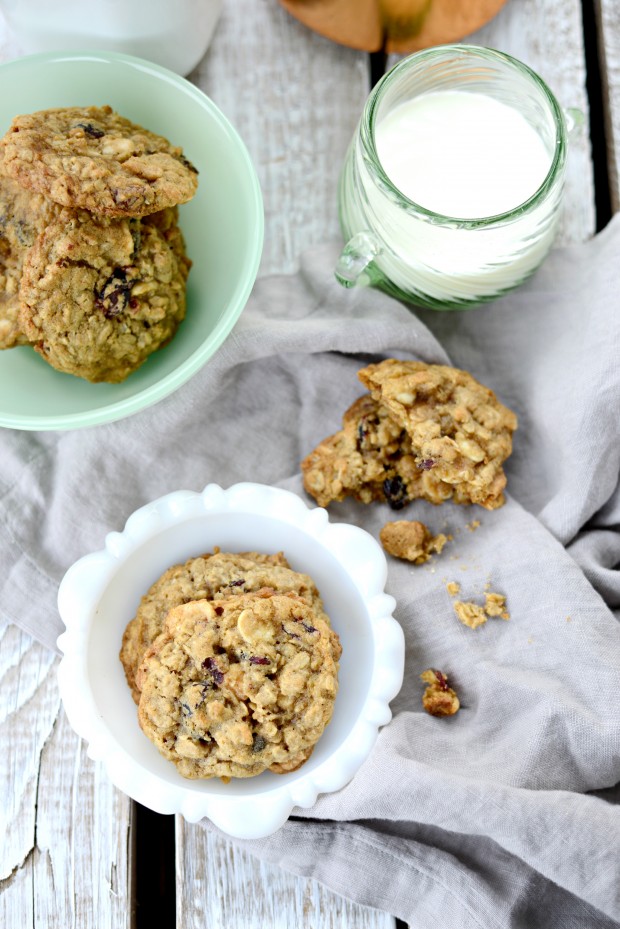 It wasn't a surprised that we all loved these cranberry white chocolate oatmeal cookies. The cardamom flavor is my absolute favorite but then again, so is the cranberries and white chocolate.
Malloree, my youngest, who would pick out anything that isn't a chocolate chip even ate them. A holiday miracle!
Click here for more holiday recipes.
Enjoy! And if you give this Cranberry White Chocolate Oatmeal Cookies recipe a try, let me know! Snap a photo and tag me on twitter or instagram!
My cookbook Simply Scratch : 120 Wholesome Homemade Recipes Made Easy is now available! CLICK HERE for details and THANK YOU in advance!
[this post contains affiliate links.]
This post may contain affiliate links.
Buy the Cookbook: Simply Scratch : 120 Wholesome Homemade Recipes Made Easy Now available on Amazon »
THANK YOU in advance for your support!