This Homemade Ranch Dressing Mix has an ingredient list you can be proud of! Buttermilk powder is mixed with herbs and spices for a ranch dressing mix that will rival any packet. This recipe yields 1-1/4 cups.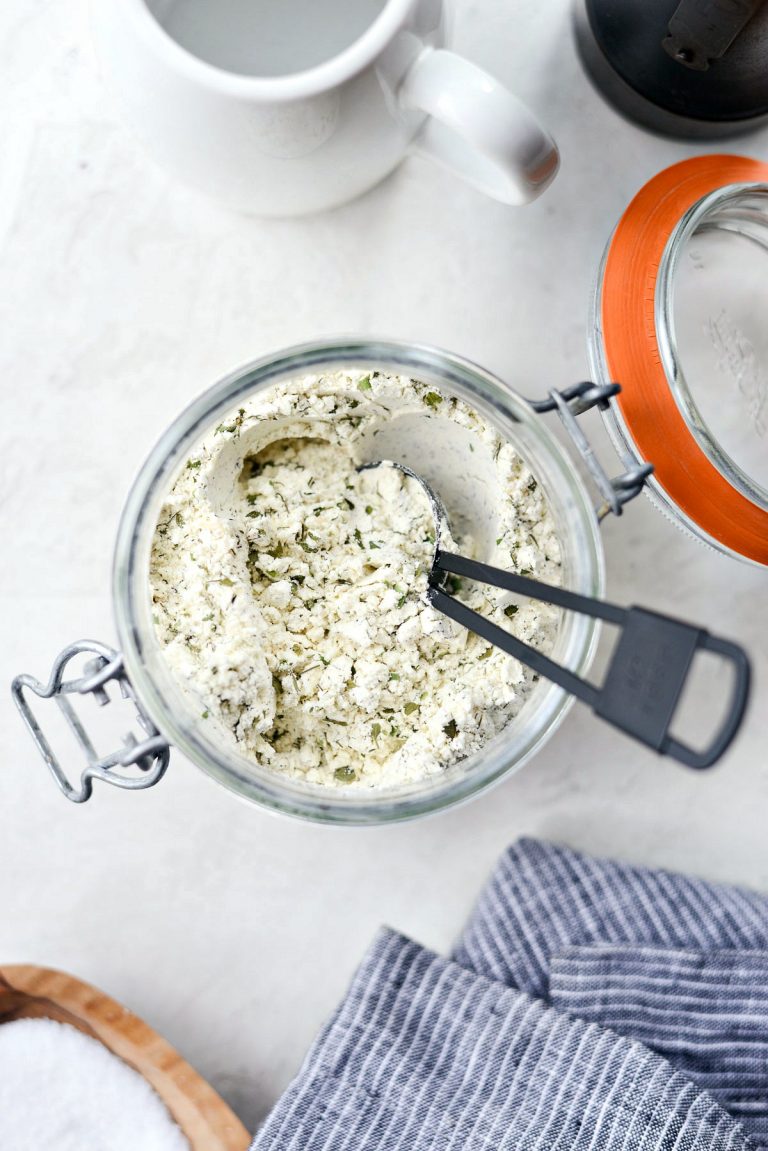 I can't tell you how long it's been since I've bought one of those ranch seasoning packets.
Years ago I swore off all types of seasoning packets, sadly including the beloved Hidden Valley Ranch ones. I made that decision, not only because of the additives and ingredients like maltodextrin and "spices" but mostly because it's simply not good for me. Luckily for us there's a cheap and healthy alternative called Making It Yourself! Have you heard of this?? 😉 You didn't see that coming now did you?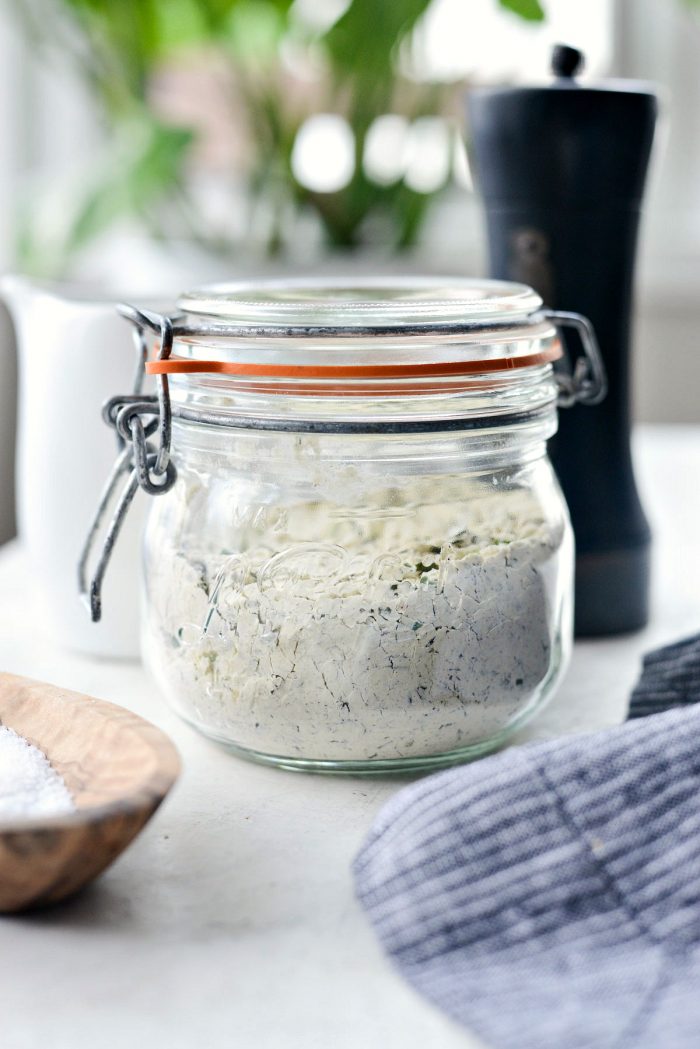 With that said, our family is quite smitten with restaurant ranch dressing. It's always perfectly thin, but not too thin and the way it coats those lettuce leaves is pure perfection. My family is all "how do they make it so good?" and I'm all "I'm sure they use those maltodextrin-filled packets". Then we stab a forkful of salad and ignore what I just said. Am I always such a downer? Probably.
Dare I say this ranch seasoning is close to restaurant-style ranch? Yes, I might! I think it's because I can thin it down with buttermilk until it's just how we like it. Yes, typically when using powdered buttermilk, you can just add water. And I'm not saying you can't, but I like the extra buttermilk flavor.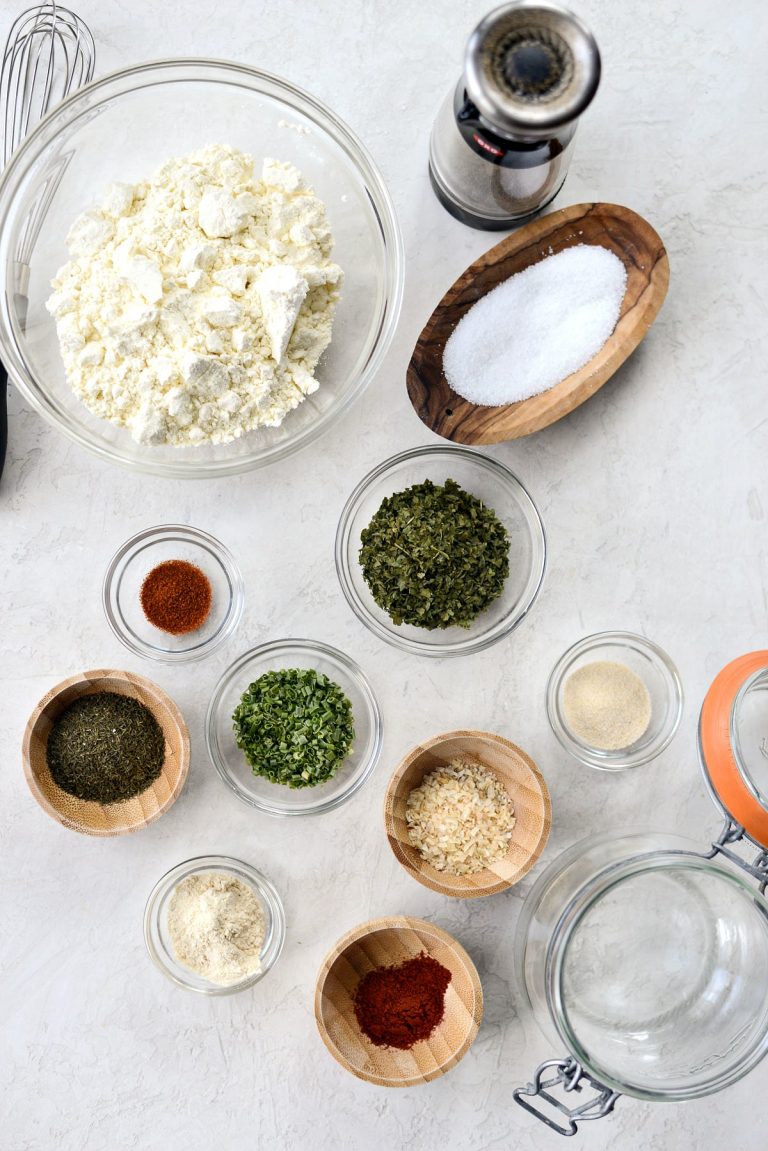 here's what you need to make this homemade ranch dressing mix:
1 cup powdered buttermilk
2-1/2 tablespoons dried parsley
2 tablespoons dried chives
2 teaspoons dried dill
2-1/2 teaspoons garlic powder
1-1/2 teaspoons onion powder
1-1/2 teaspoons dehydrated onion flakes
2 teaspoons kosher salt
1/2 teaspoon coarse freshly ground black pepper
1/2 teaspoon paprika
1/4 teaspoon cayenne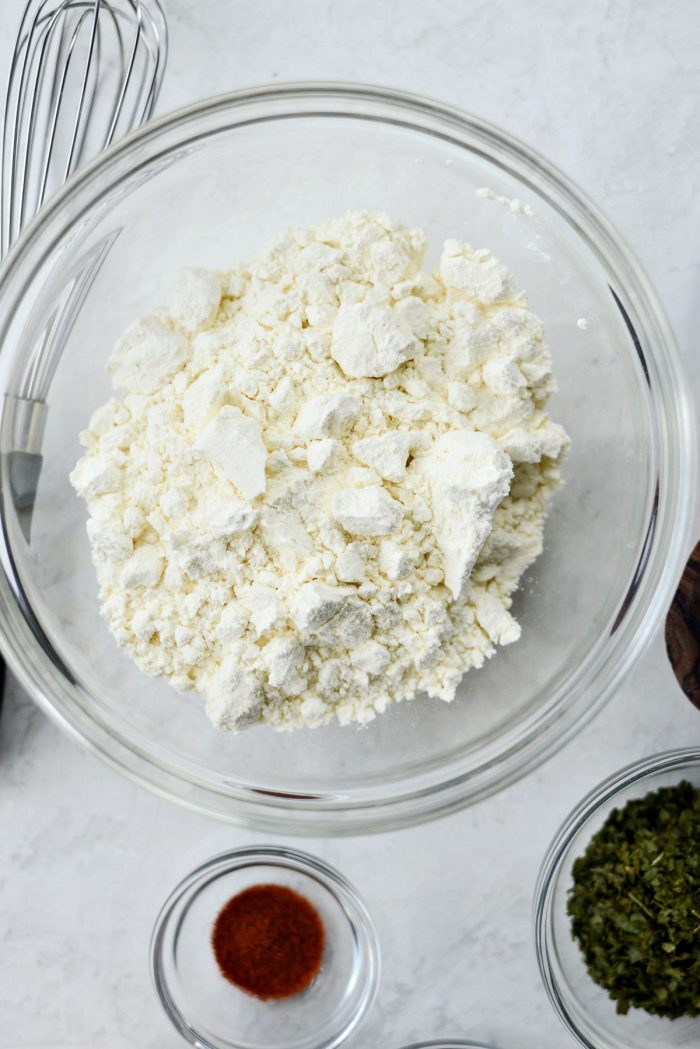 To start you'll need some buttermilk powder. There are some all natural brands out there but I was just walking by it at the store and swiped this one up.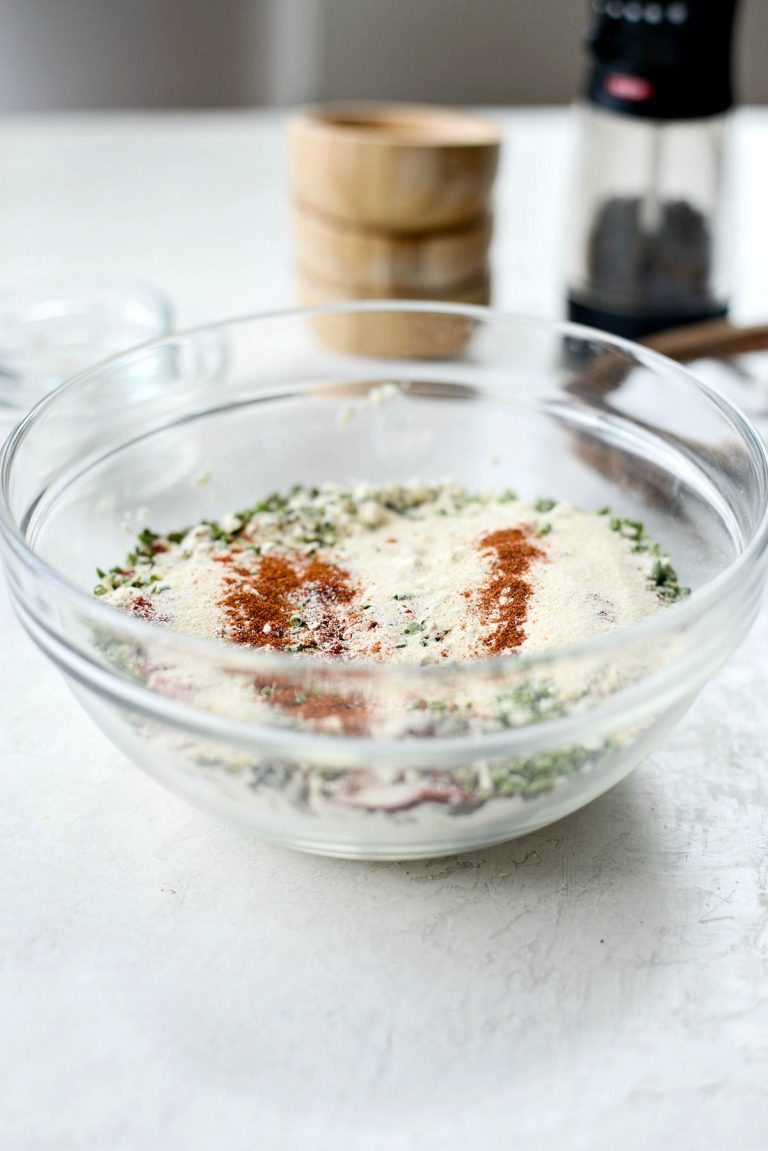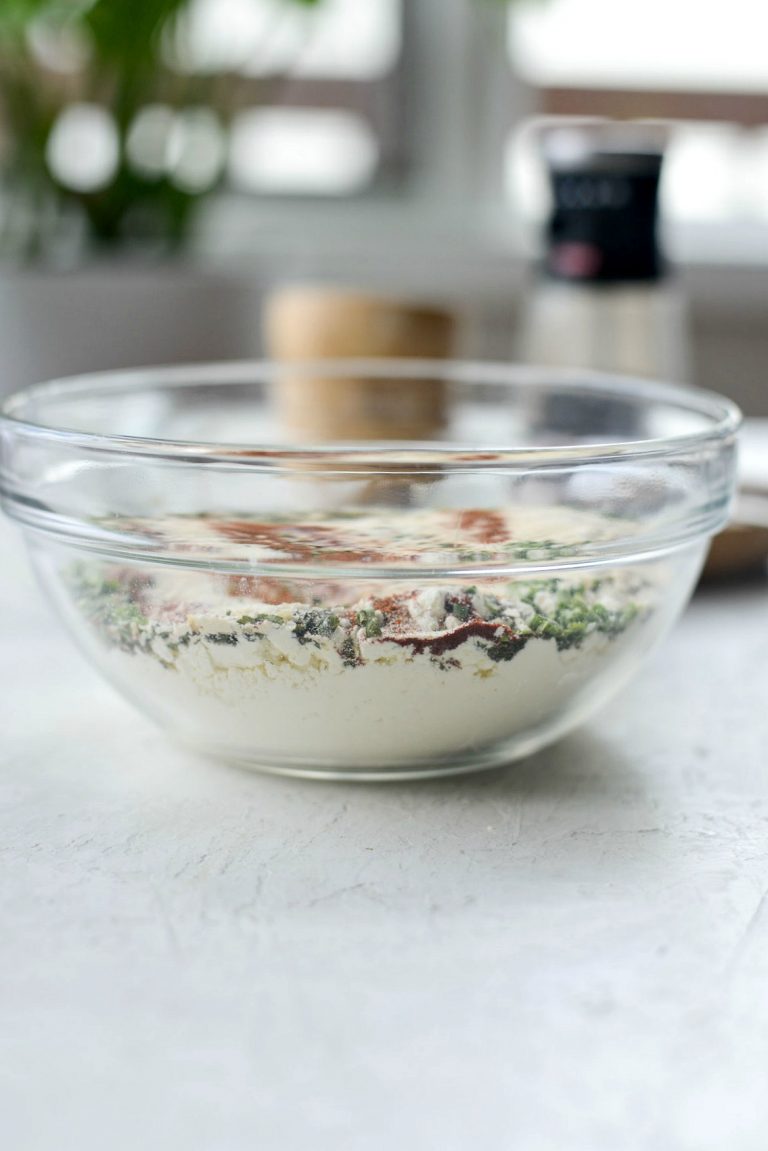 In the past, I would make this and add some of the ingredients into a mini food processor and blend them a little before adding the rest. Yeah. That was too much work. Now I just measure it all into a mixing bowl and whisk to combine. Saves a BUNCH of time and less things to wash.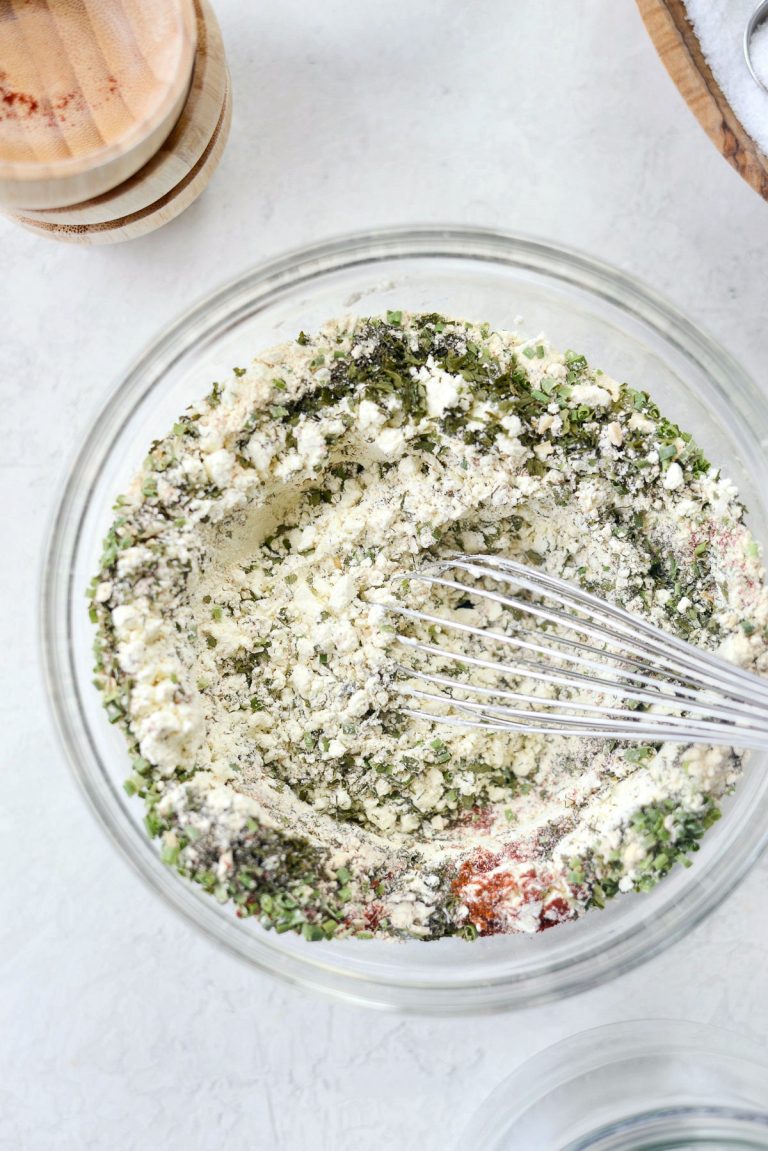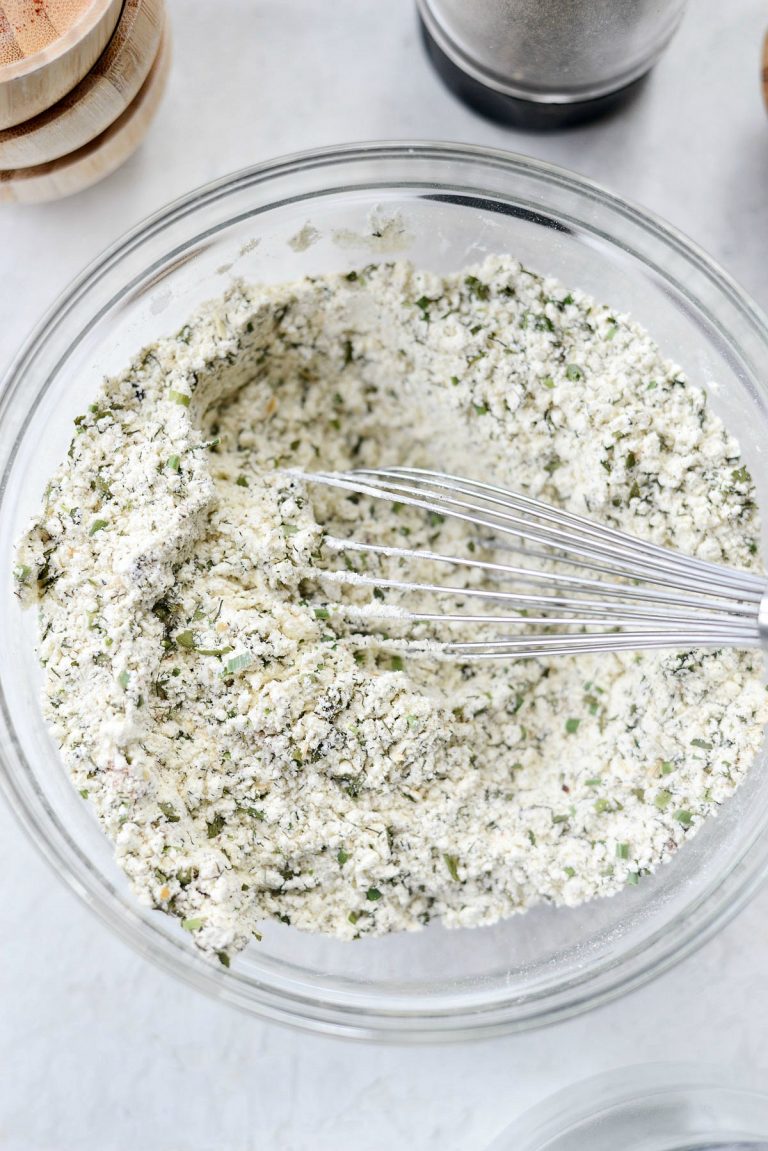 Whisk to combine and that's it!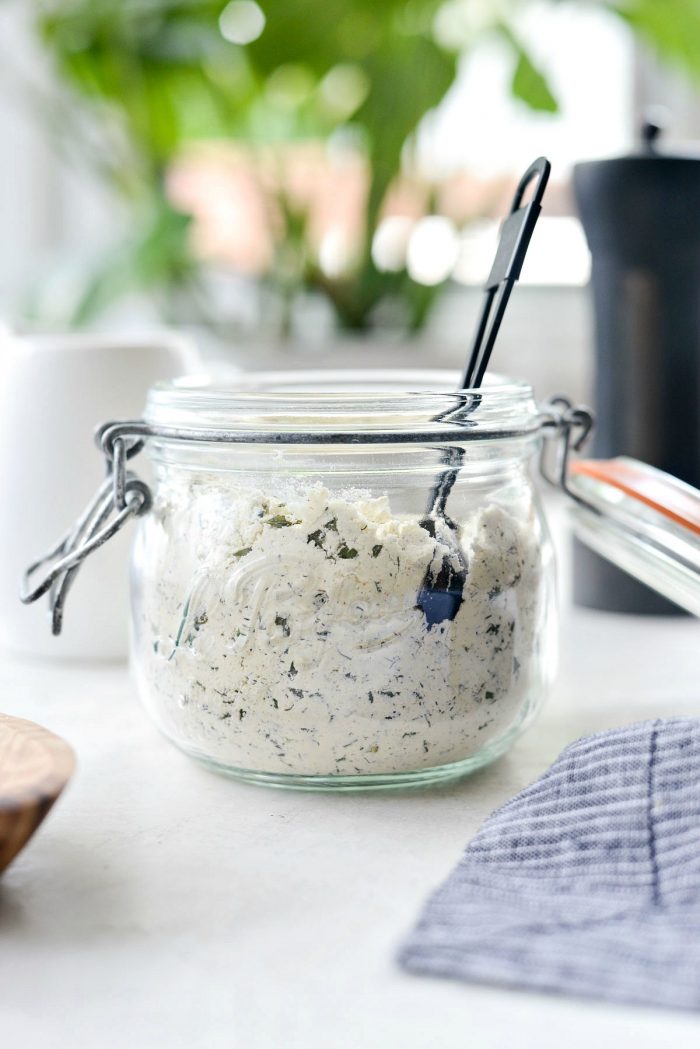 Next just store it in a container with a tight-fitting lid and refrigerate for up to 12 months!
I really love is that homemade ranch can be made in minutes. Most people don't have fresh herbs on hand just to make fresh herbaceous ranch dressing at a moment's notice. That's why keeping a jar of this ranch dressing mix in the fridge is so brilliant! Now you can whip up a homemade ranch dressing or dip at the drop of a hat.
Enjoy! And if you give this Homemade Ranch Dressing Mix a try, let me know! Snap a photo and tag me on twitter or instagram!
[this post contains affiliate links.]
This post may contain affiliate links.
Buy the Cookbook: Simply Scratch : 120 Wholesome Homemade Recipes Made Easy Now available on Amazon »
THANK YOU in advance for your support!