An easy, homemade Cilantro Pesto of fresh cilantro, toasted almonds, cheese and garlic. Delicious tossed with shredded chicken and rolled into flautas or as a spread on toasted bread rounds. Use as a topping for fish, chicken or steak. The options are endless.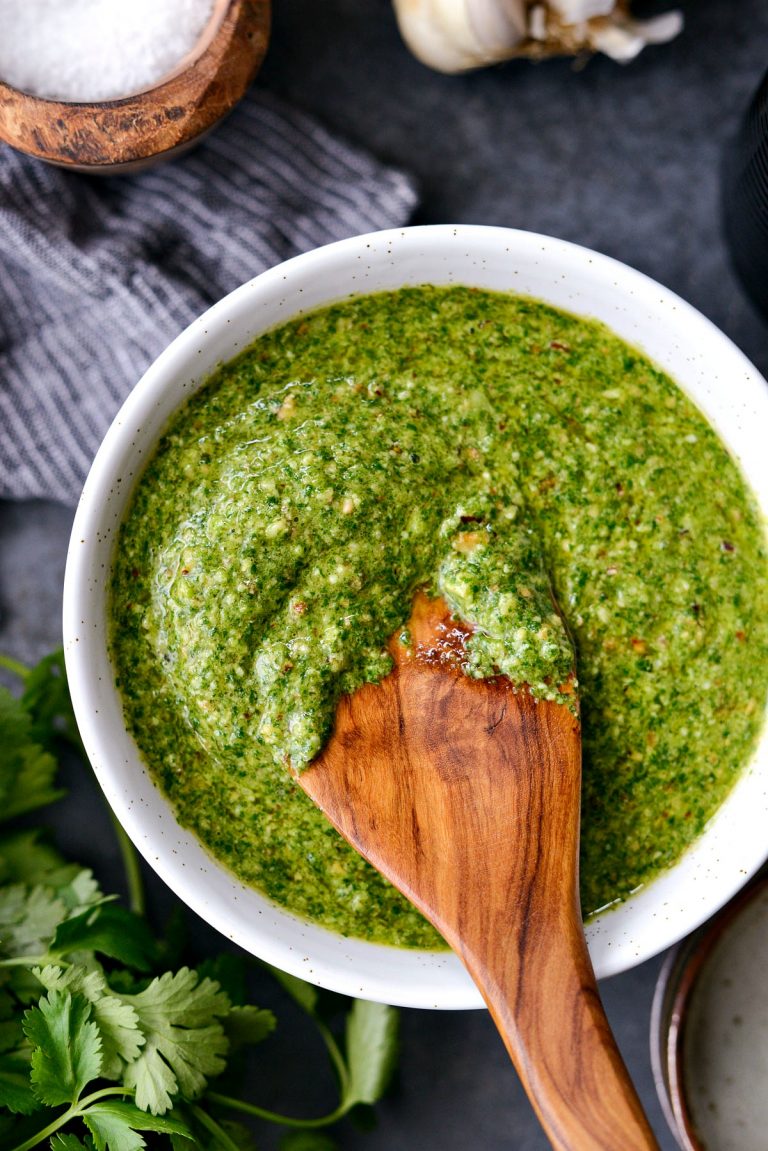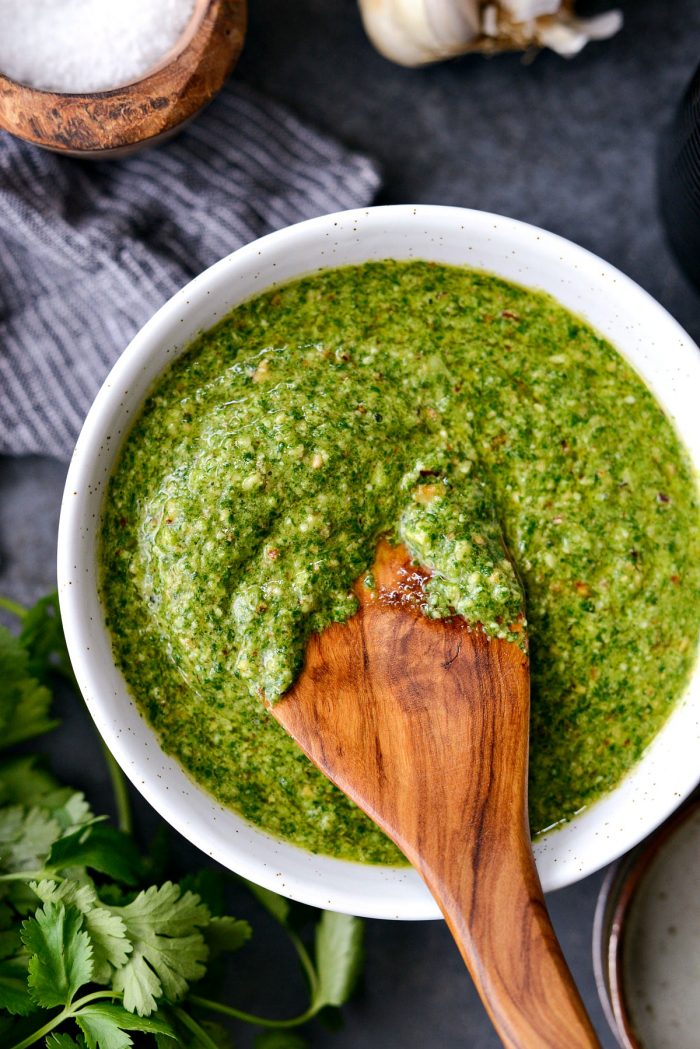 At one point in my life I despised cilantro.
I was one of those who thought it tasted soapy. But I wanted so badly to love it. So, I started adding it into recipes like pico de gallo and in homemade salsa and before long I realized I no longer hated it.
Plus, how can I have a food blog and not like cilantro? It's like a baker not liking sugar. Years later, I love it and use it all.the.time. And it definitely doesn't taste like soap to me anymore.
To Make This Cilantro Pesto Recipe You Will Need:
cilantro
toasted almonds
garlic
Cotija cheese or parmesan
kosher salt
black pepper (optional)
lime juice
olive oil
What I really like about this pesto is that it doesn't call for basil. Ha-ha… I know why would it? But what I mean is that when making a basil pesto you need A LOT of basil and well, unless you grow it, you'll be spending mucho dinero. Cilantro is inexpensive at under 2 dollars a bunch, so making cilantro pesto is a whole heck of a lot cheaper, but just as delicious.
In a dry skillet, measure and add 1/2 cup sliced or slivered almonds. Blanched or with the skins on, either are fine. Toast over medium heat until the almonds start to turn golden and smell warm and nutty.
Once toasted, transfer them to a small dish and set aside to cool.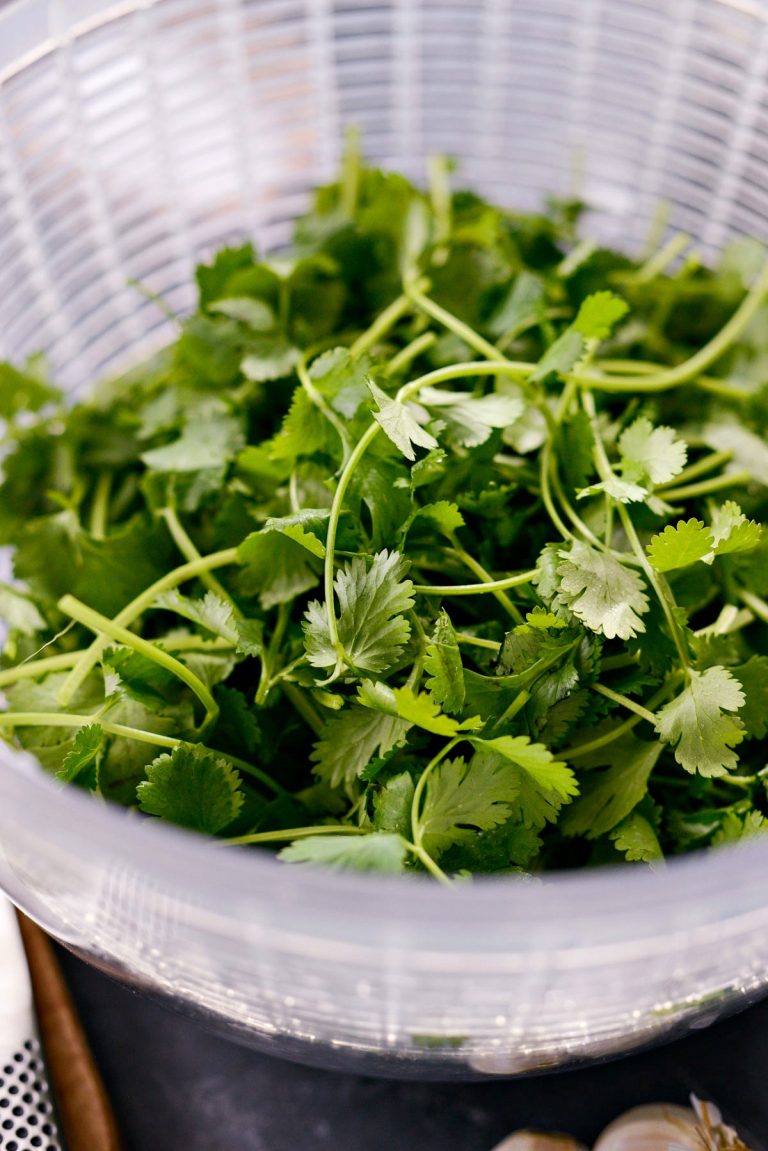 Trim the thick stems off 2 bunches of fresh cilantro. Wash well and then dry. A salad spinner works great for this.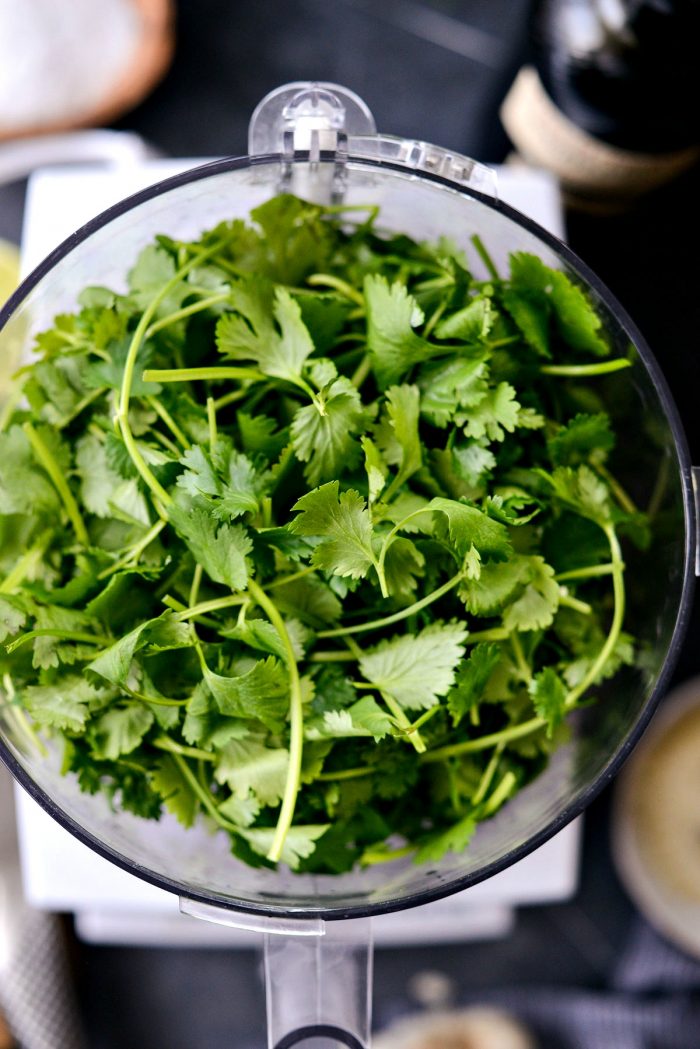 Add the cilantro into the bowl of your food processor, fitted with the blade attachment.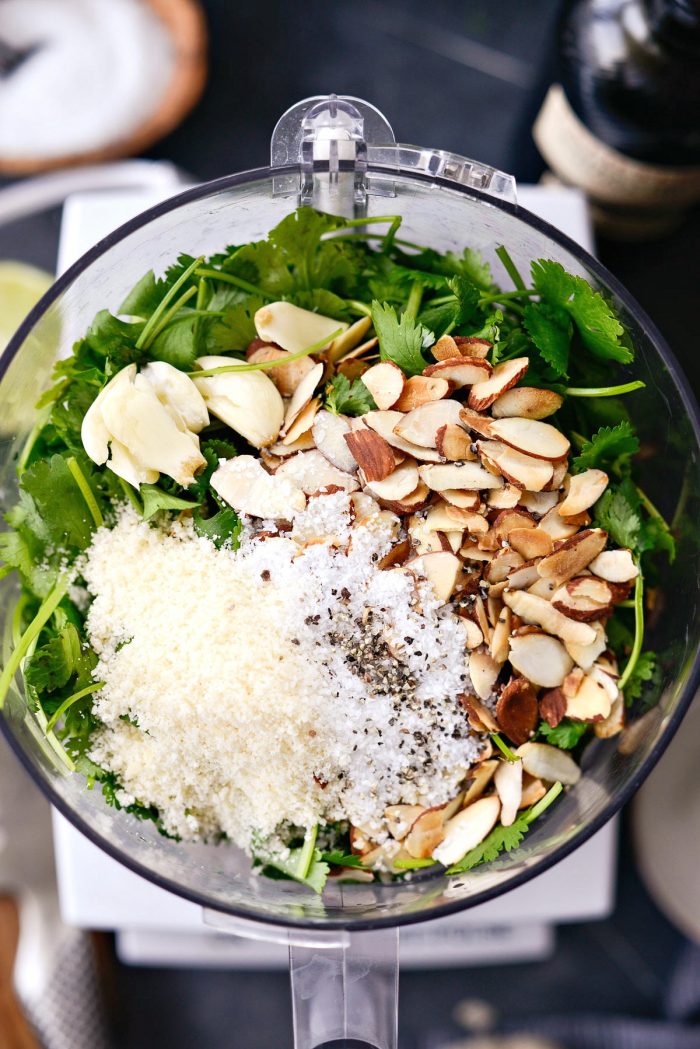 Throw 1 smashed clove of garlic, the cooled toasted almonds 3 tablespoons cotija or parmesan cheese, 1 teaspoon kosher salt and a pinch of black pepper (optional).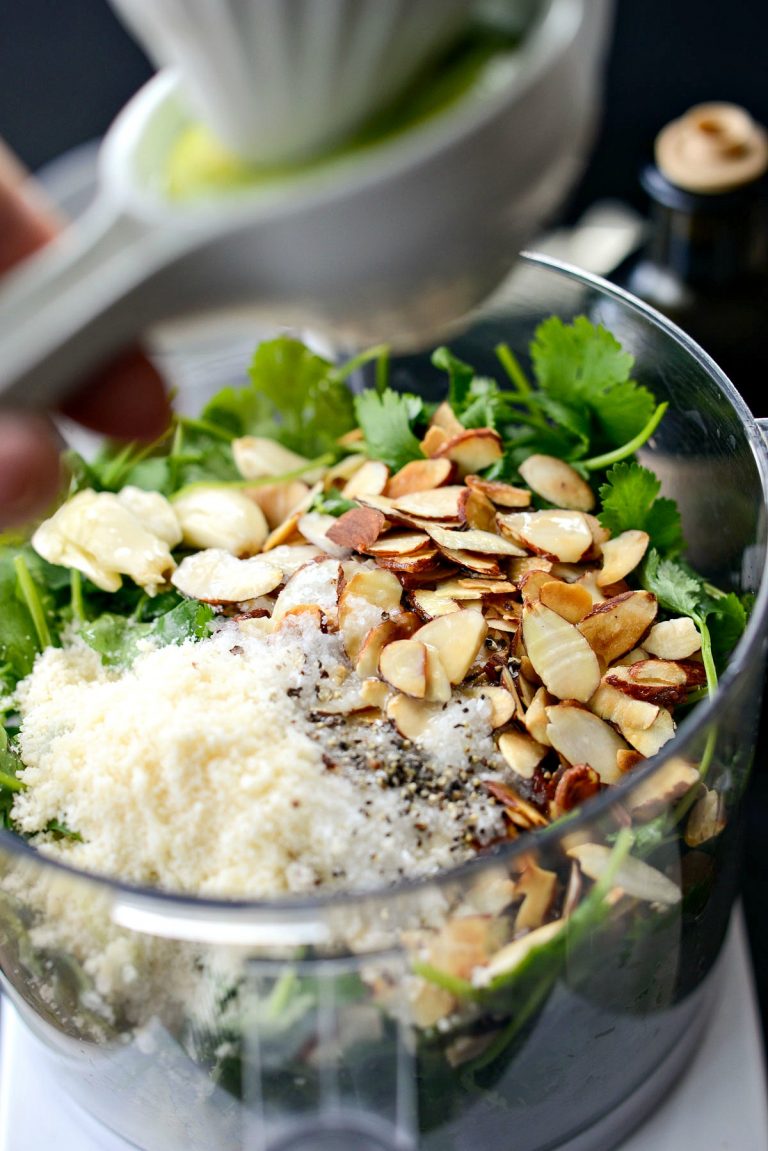 Squeeze in the juice of 1 whole lime.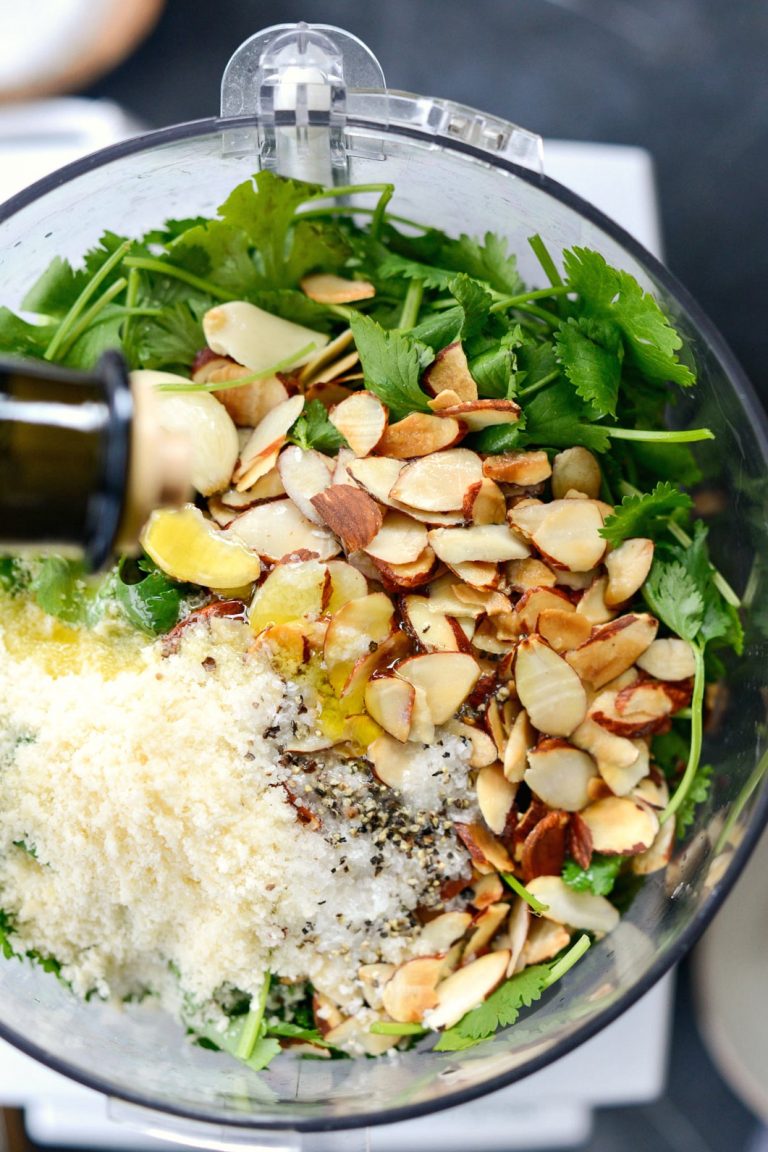 Lastly, pour in 1/4 to 1/2 cup of olive oil. Depending on how thick or thin you prefer it.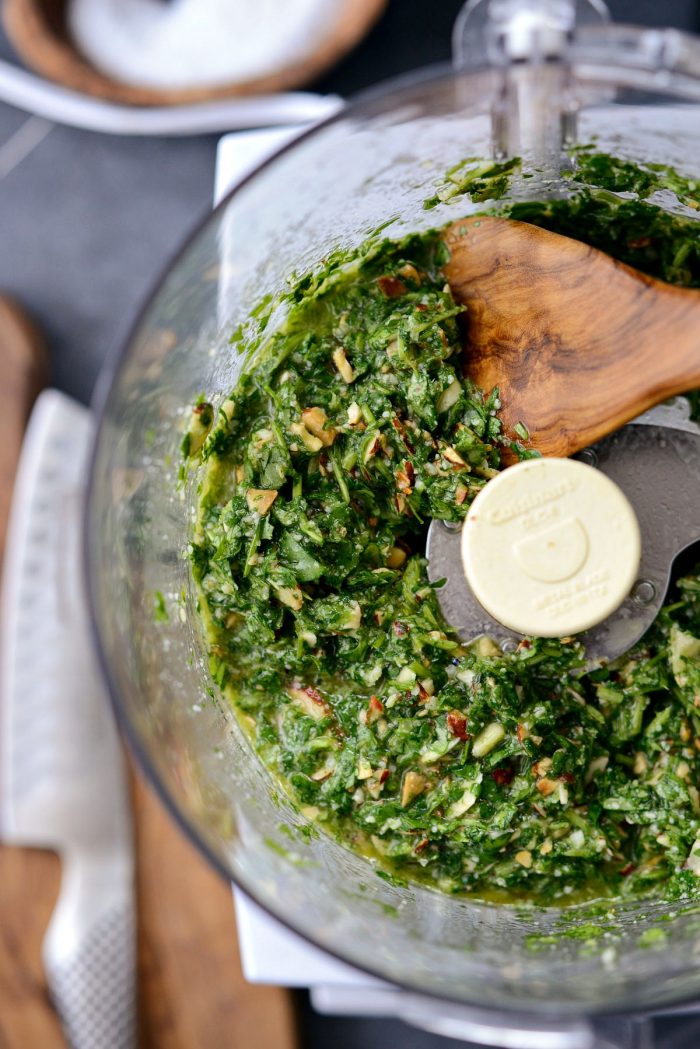 Secure the lid and process until finely minced. Scrape down the sides and replace the lid.
Continue to process until desired consistency.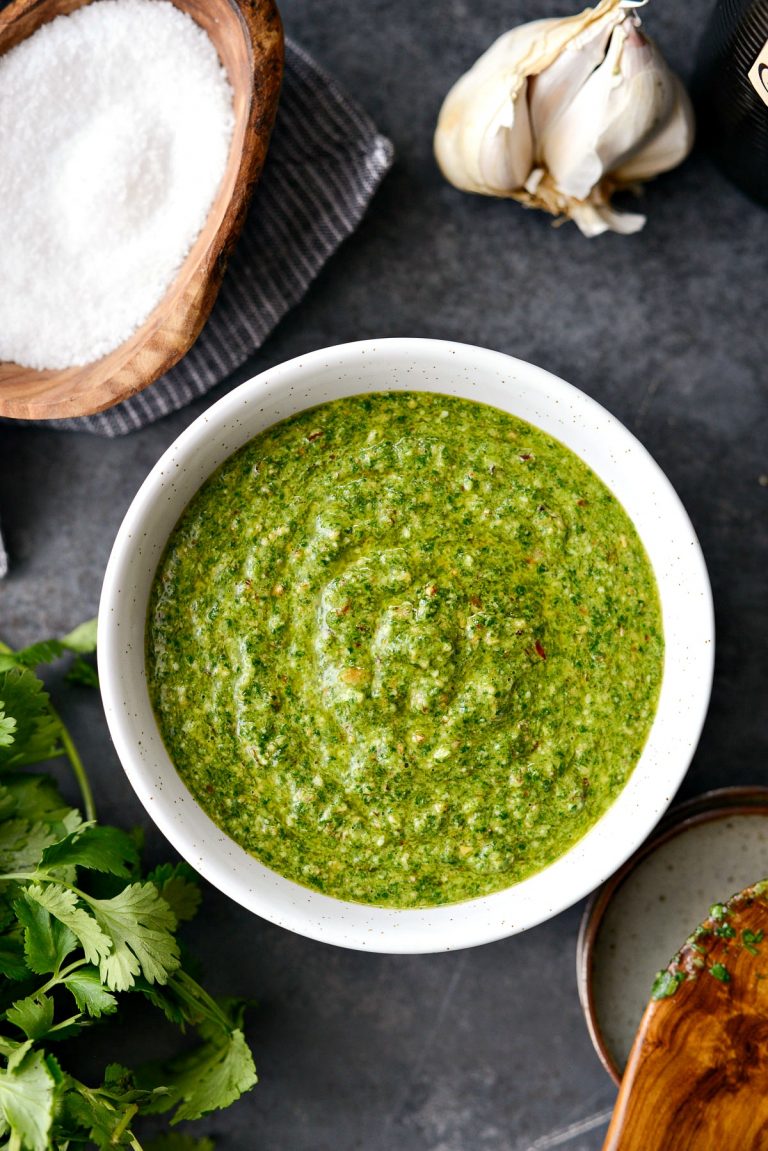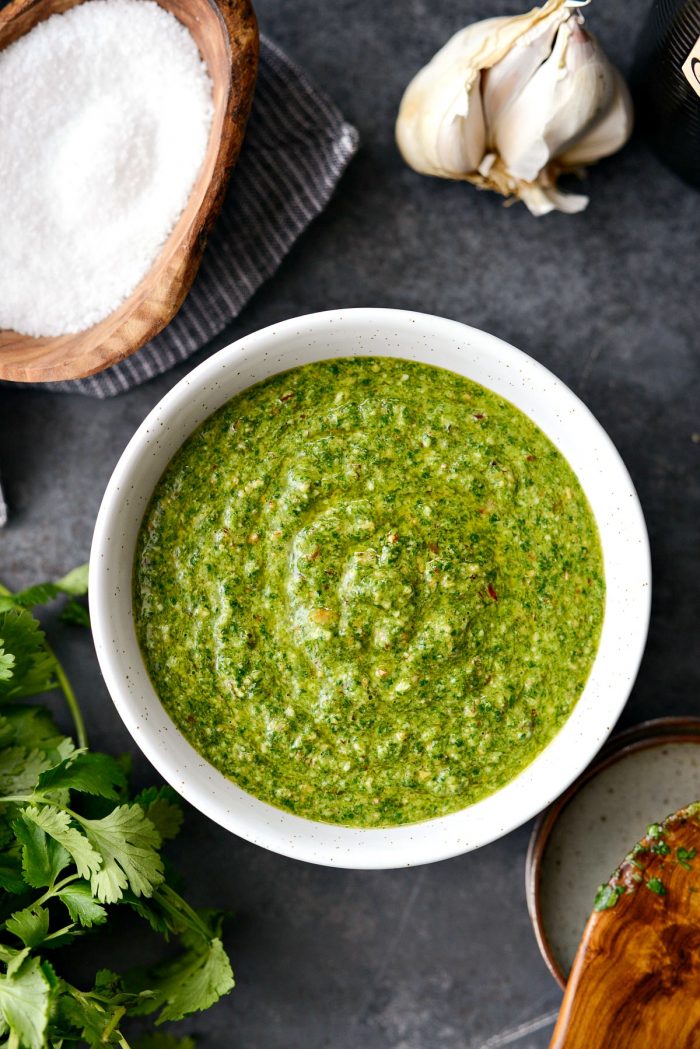 In my opinion, cilantro pesto isn't as cilantro-y as you would think.
It does taste like cilantro however the toasted almonds, garlic and cheese really balances out the flavors. Use this pesto in chicken flautas or toss with cabbage slaw for topping tacos. You won't be sorry.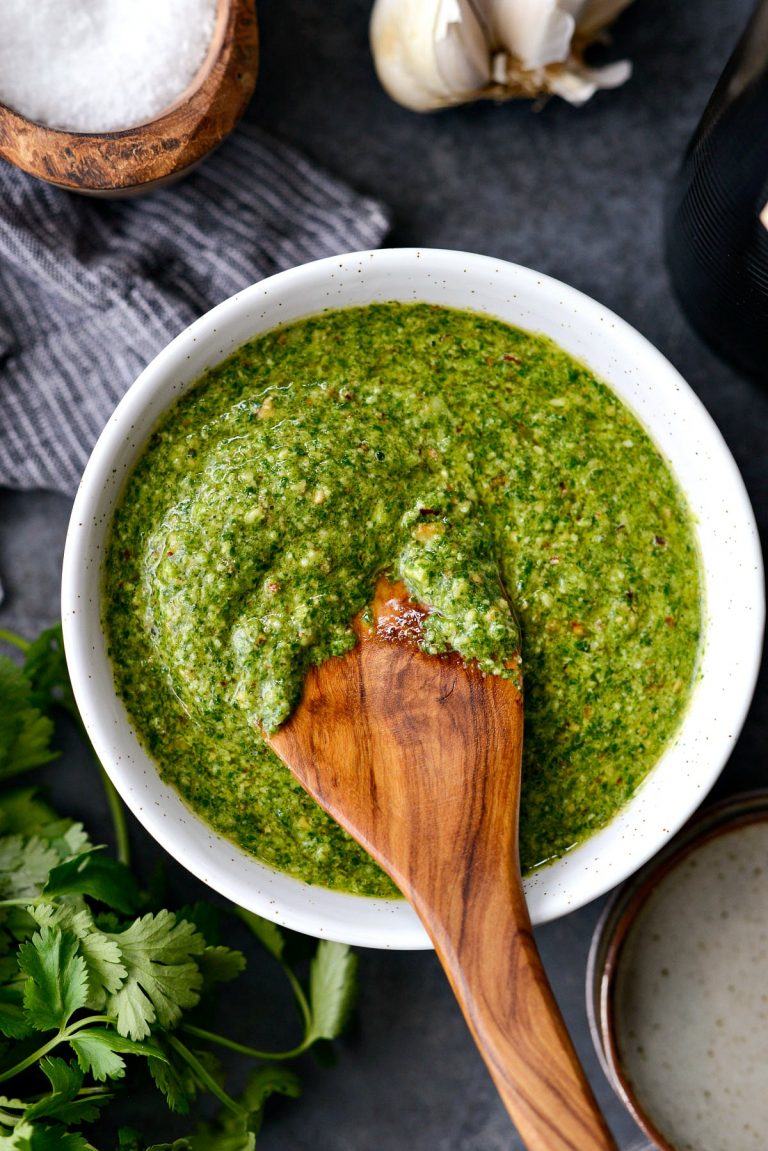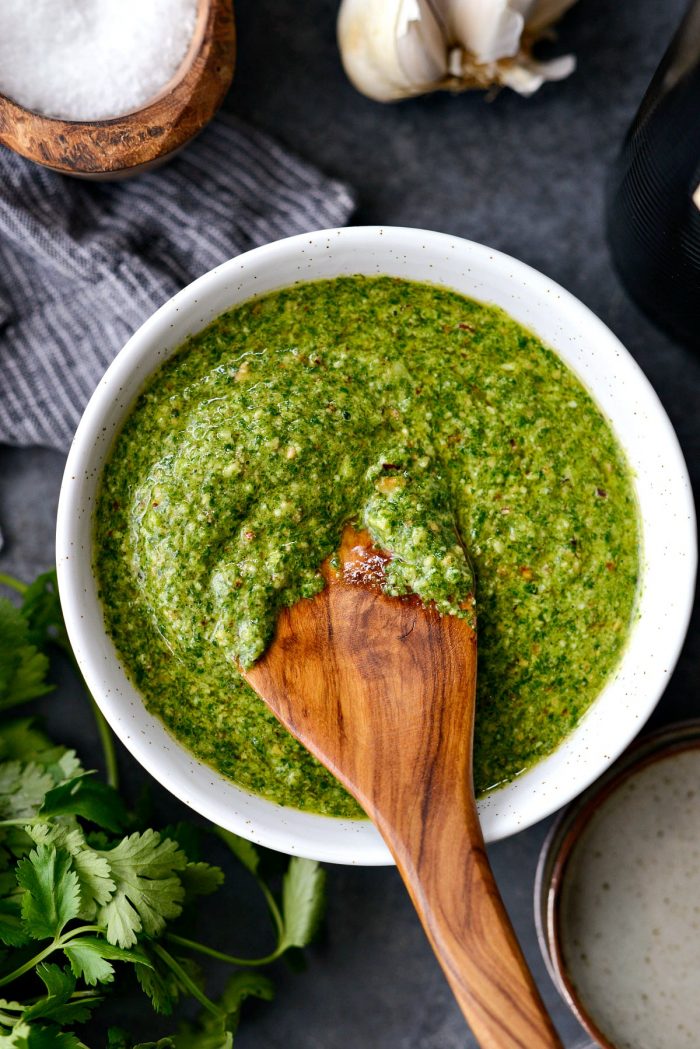 Enjoy! And if you give this Cilantro Pesto recipe a try, let me know! Snap a photo and tag me on twitter or instagram!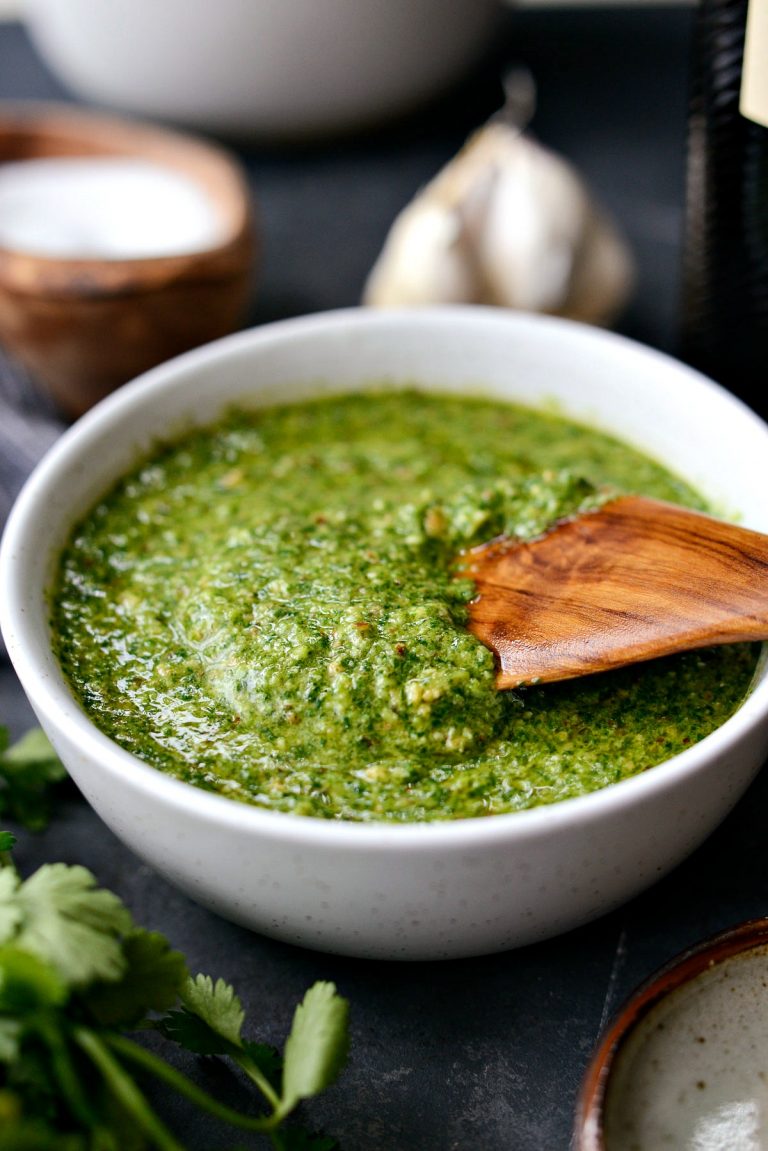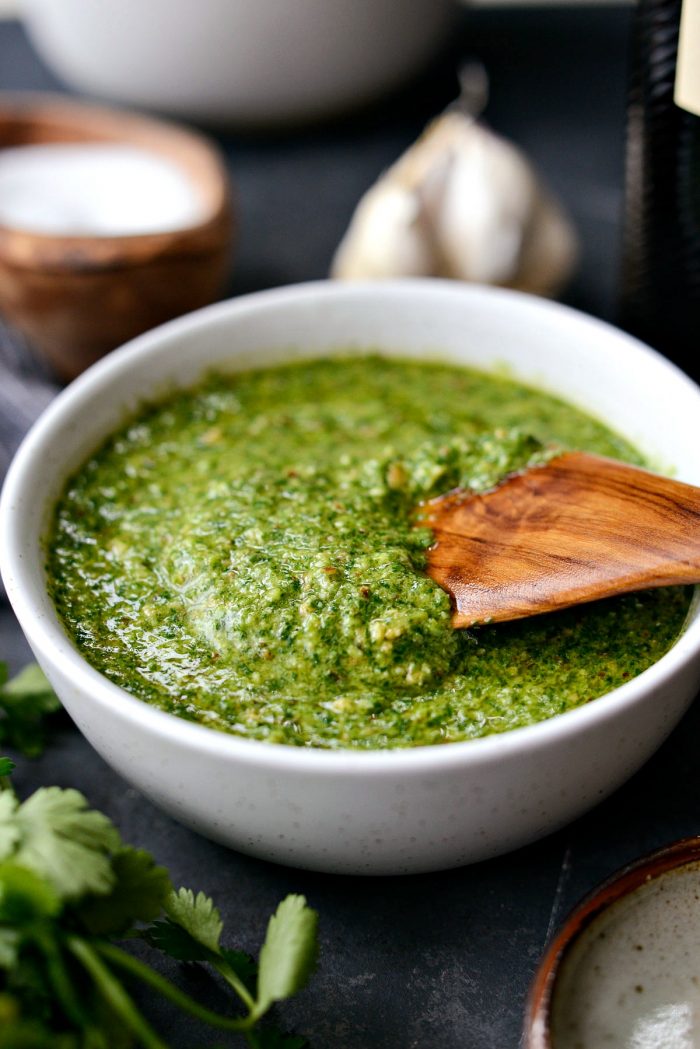 This post may contain affiliate links.
Buy the Cookbook: Simply Scratch : 120 Wholesome Homemade Recipes Made Easy Now available on Amazon »
THANK YOU in advance for your support!