This Cheesy Roasted Butternut Squash Rigatoni is the coziest (and cheesiest!) comfort food! Cooked rigatoni pasta is tossed in a quick cheese sauce made out of homemade butternut squash puree, sharp cheddar and parmesan cheese. A delicious fall side dish or decadent main!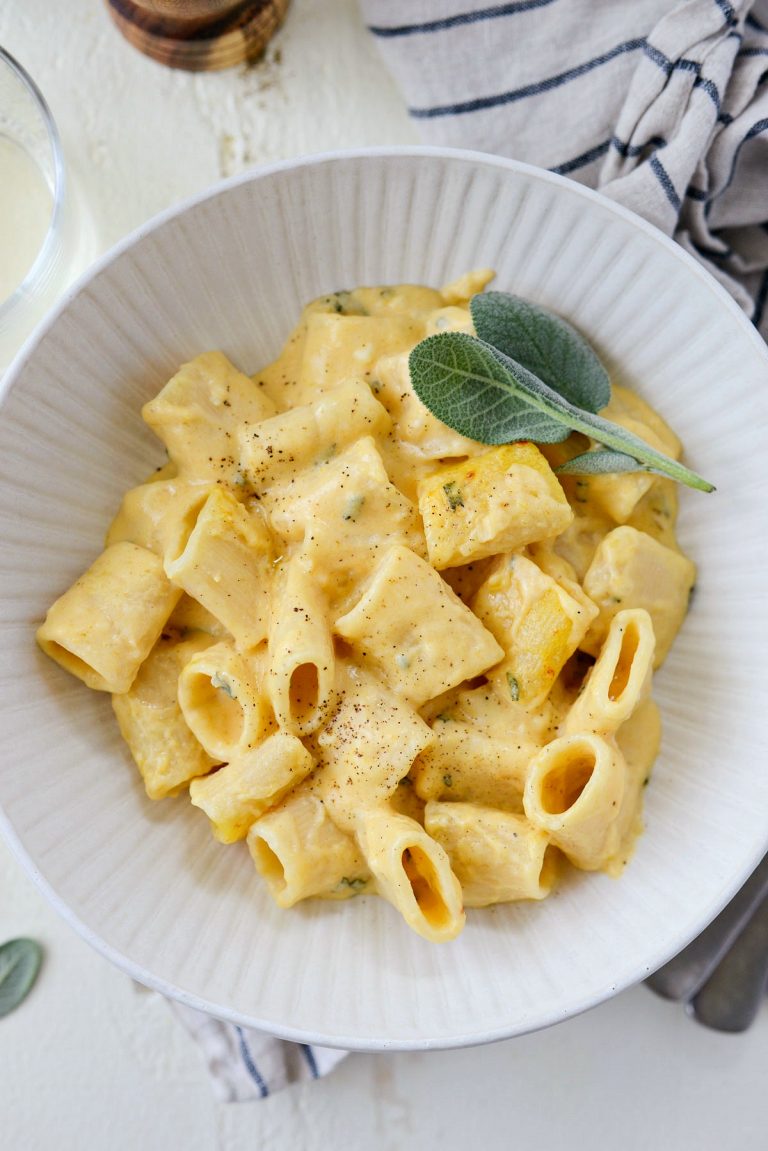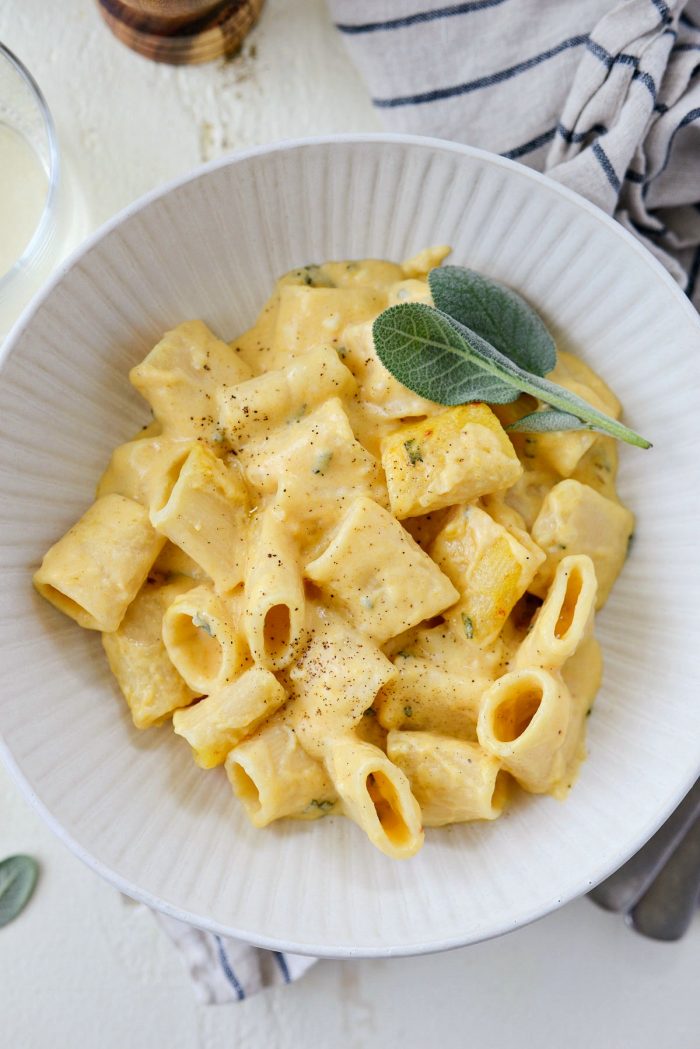 I want all.the.pasta!
It's that time of year when I start craving butternut squash everything and pasta. So why not combine the two? I mean, you probably already have a zillion recipes calling for butternut squash, so really what's one more? Because this one is pretty darn tasty and was the first "Macaroni and cheese" recipe I made in my 20's that was edible. True story. Thanks to Rachel Ray (and her body suits😂), I was able to make mac and cheese (or rigatoni and cheese) successfully.
Squash. Pasta. Cheese. Heaven.
To Make This Cheesy Roasted Butternut Squash Rigatoni You Will Need:
dried rigatoni pasta
butter
shallot
garlic
fresh sage
unbleached all-purpose flour
low-sodium chicken broth
half & half
kosher salt
freshly ground black pepper
ground nutmeg
parmesan cheese
sharp cheddar (white or yellow)
I highly suggest that your ingredients be measured and by the stove top which will help speed it all along nicely.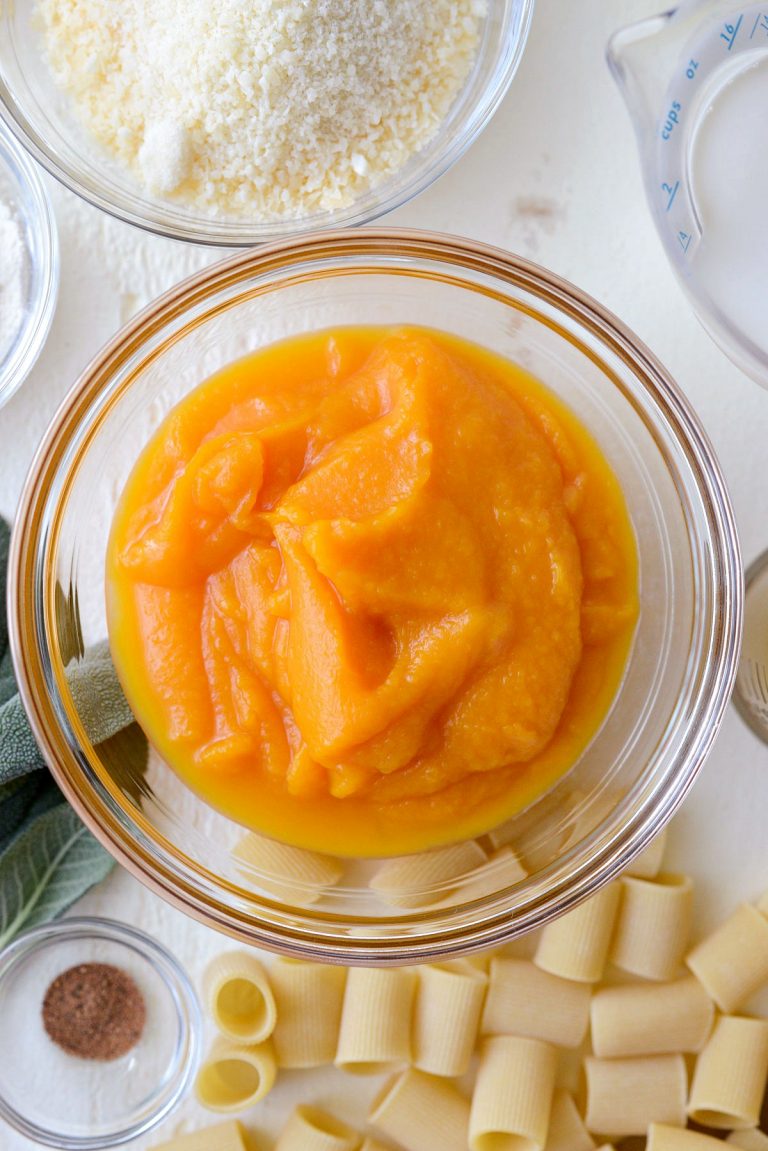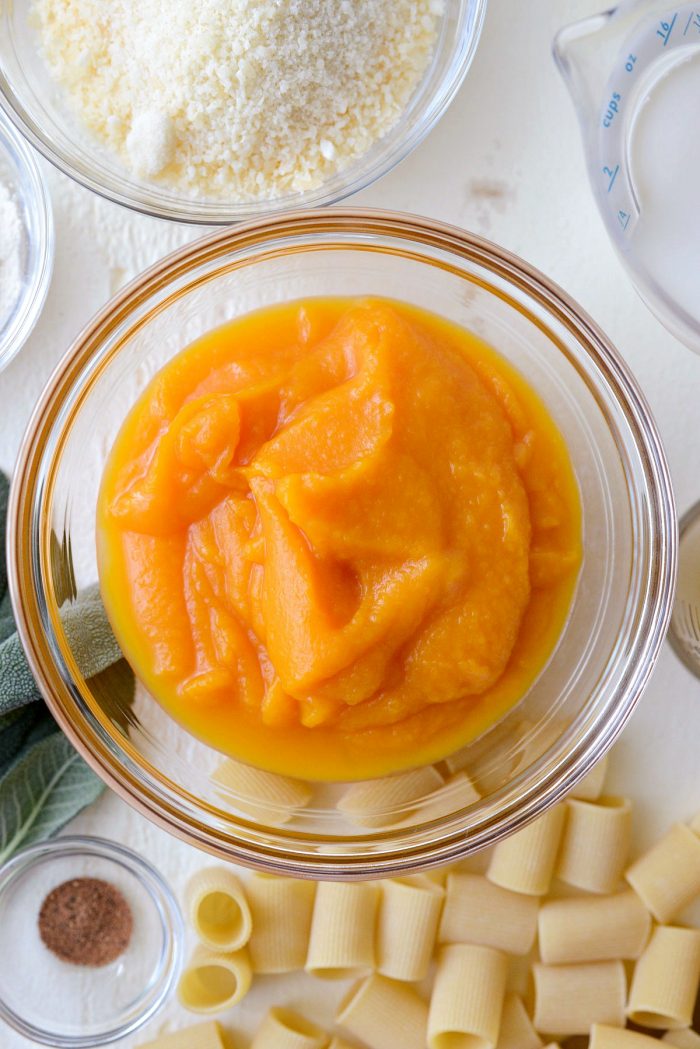 Earlier this morning I roasted my butternut squash and pureed it.
Bring a large pot of water with a palmful of sea salt to a boil. I do this first before starting my sauce. It takes a bit to get a pot of water to boil, so it's important to start this first. The sauce can wait on the pasta, not the other way around.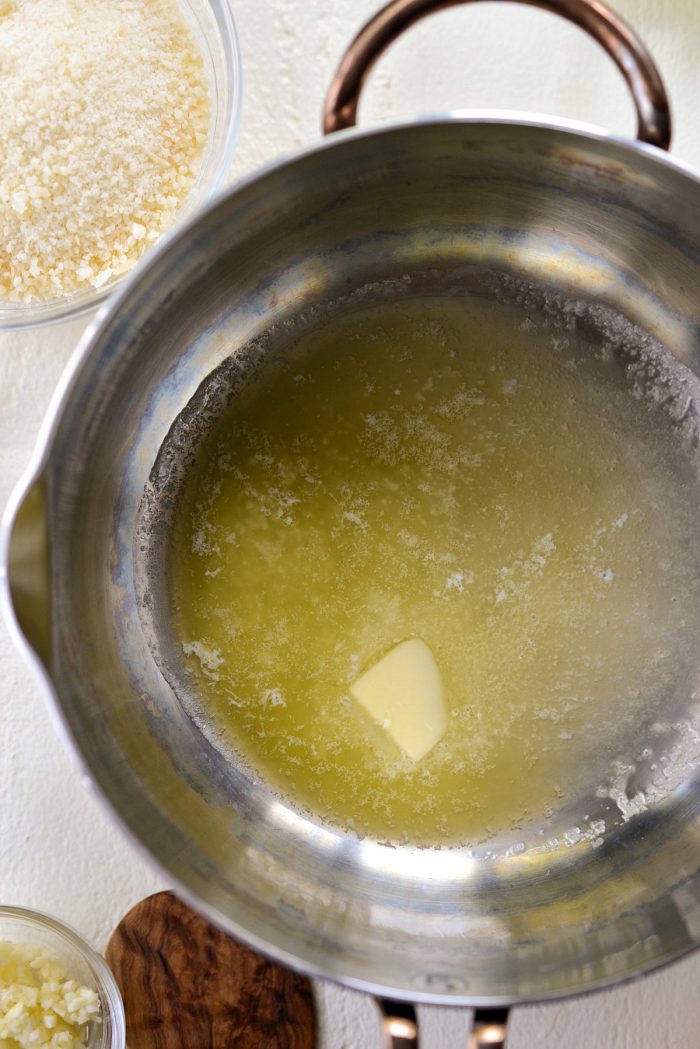 In a saucepan over medium to medium-low heat, I threw in 4 tablespoons of unsalted butter to melt.
Once the butter has melted add in the minced shallots and garlic with a pinch of kosher salt. Stir and let it cook until softened, about 2-3 minutes.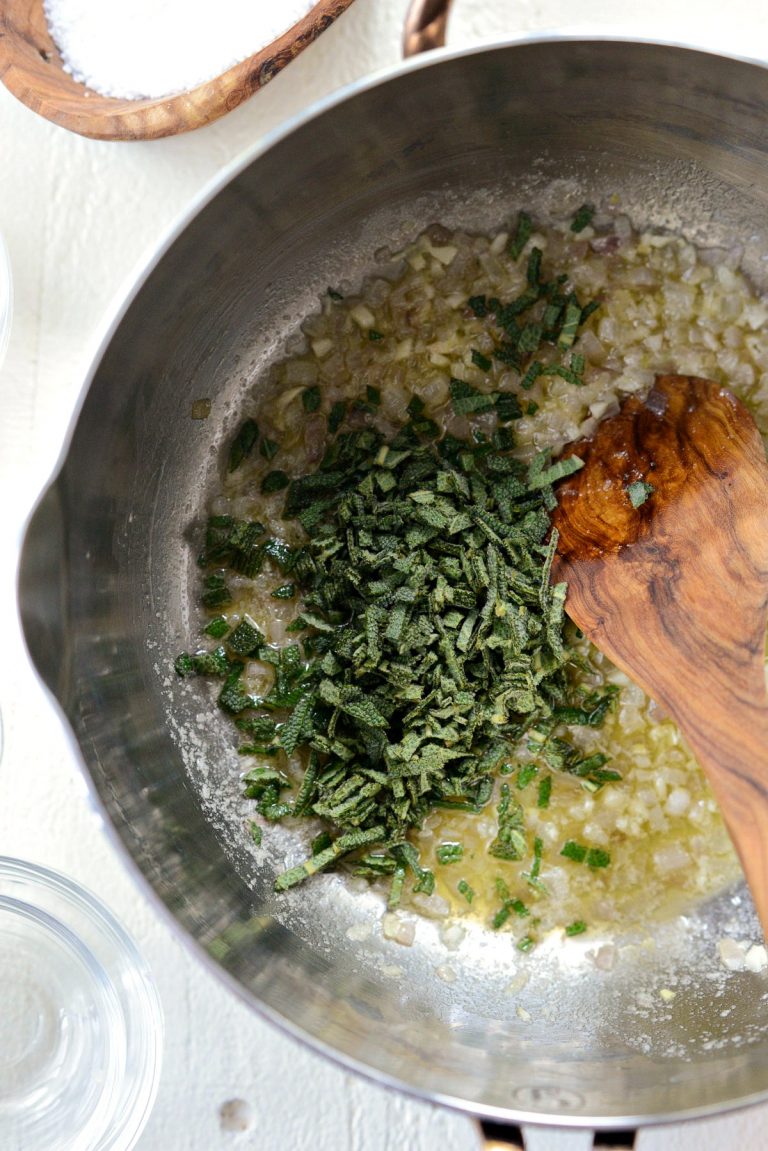 Meanwhile I plucked ten beautiful, soft, fresh sage leaves from my garden and gave them a mince. It should be about 2 tablespoons.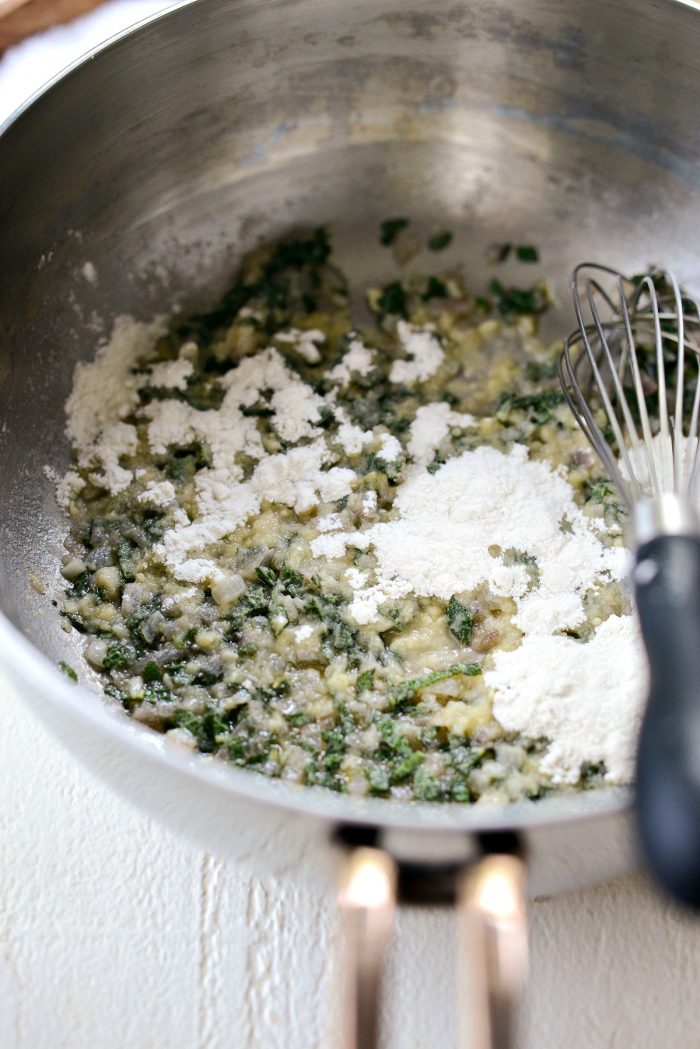 Once melted, I sprinkled in three tablespoons of flour.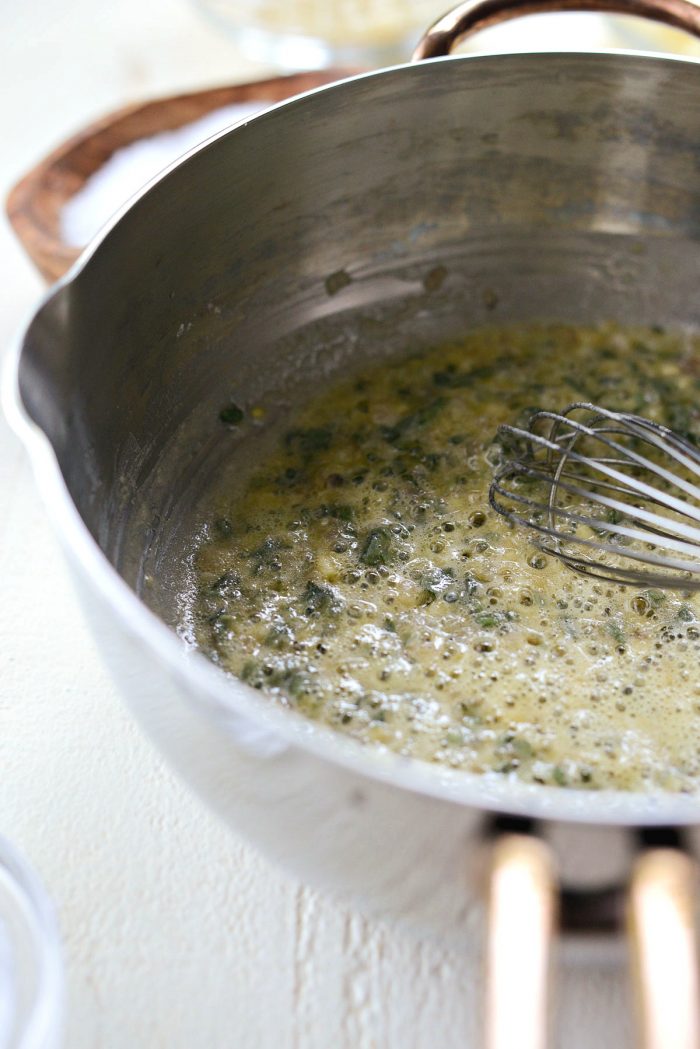 Whisk it all together and let the flour cook for a minute.
Once the flour has cooked, whisk in 1 cup chicken stock.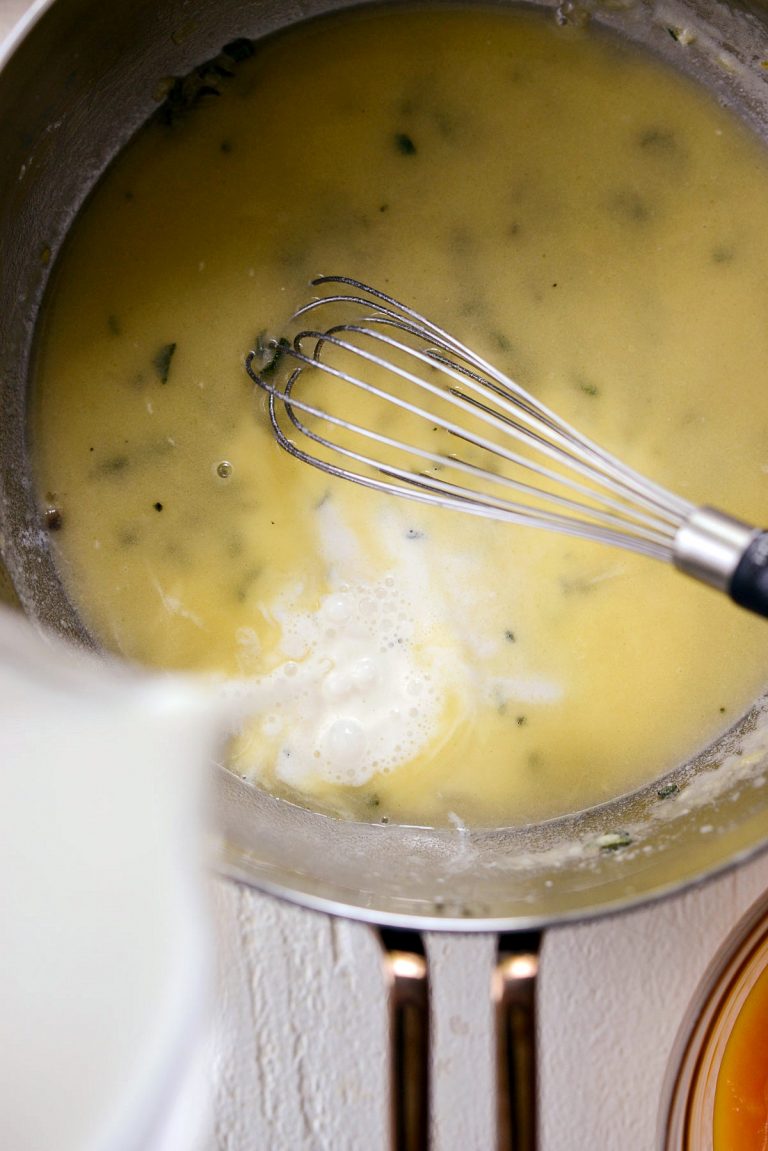 And 1-1/2 cups half & half.
Season with a pinch of kosher salt, lots of freshly ground black pepper and 1/8 teaspoon nutmeg. I go easy on the salt because of the parmesan cheese and cheddar that I'll be adding later.
Now just cook the sauce on medium-low, whisking every so often, until it thickens. About 4-5 minutes.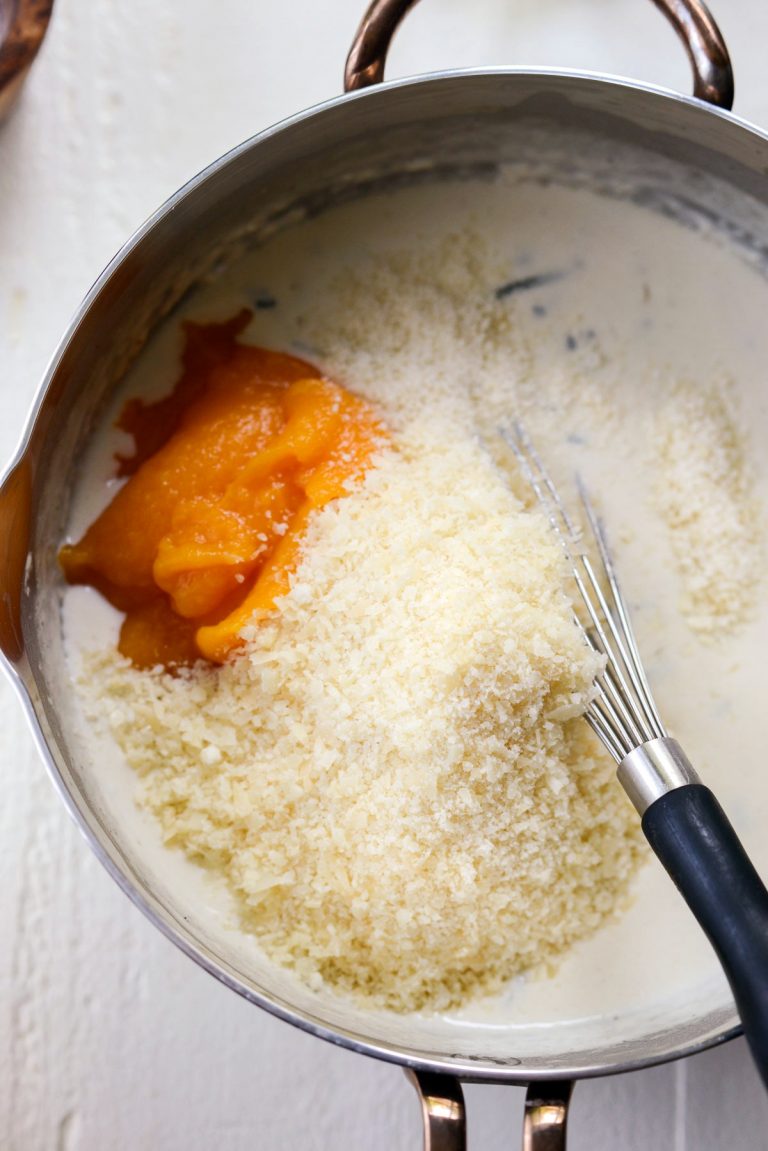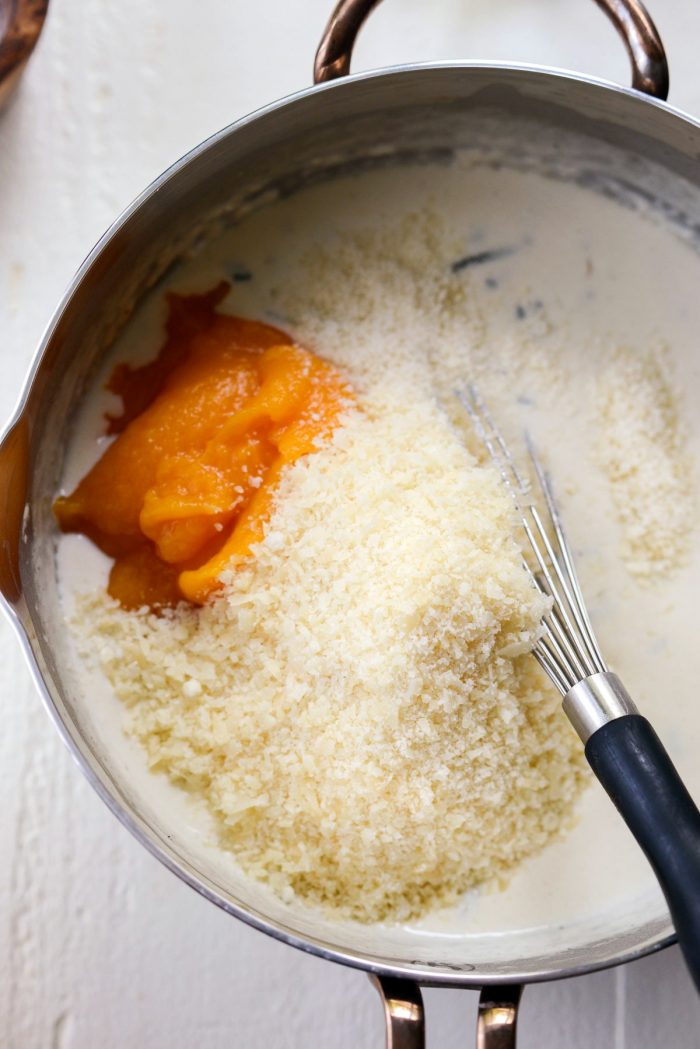 After the sauce has thickened, add in 1-1/2 cups of roasted butternut squash puree with 1 cup grated Parmesan cheese.
The squash is really what gives this pasta its color!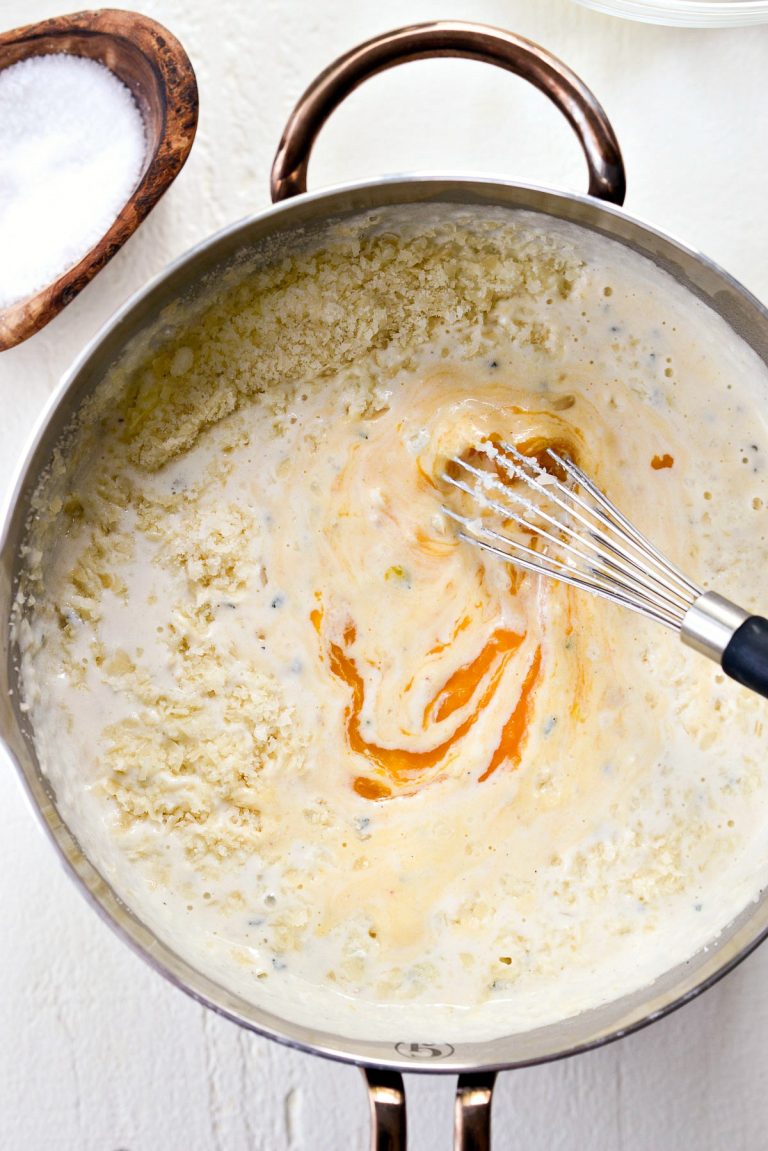 Whisk to combine.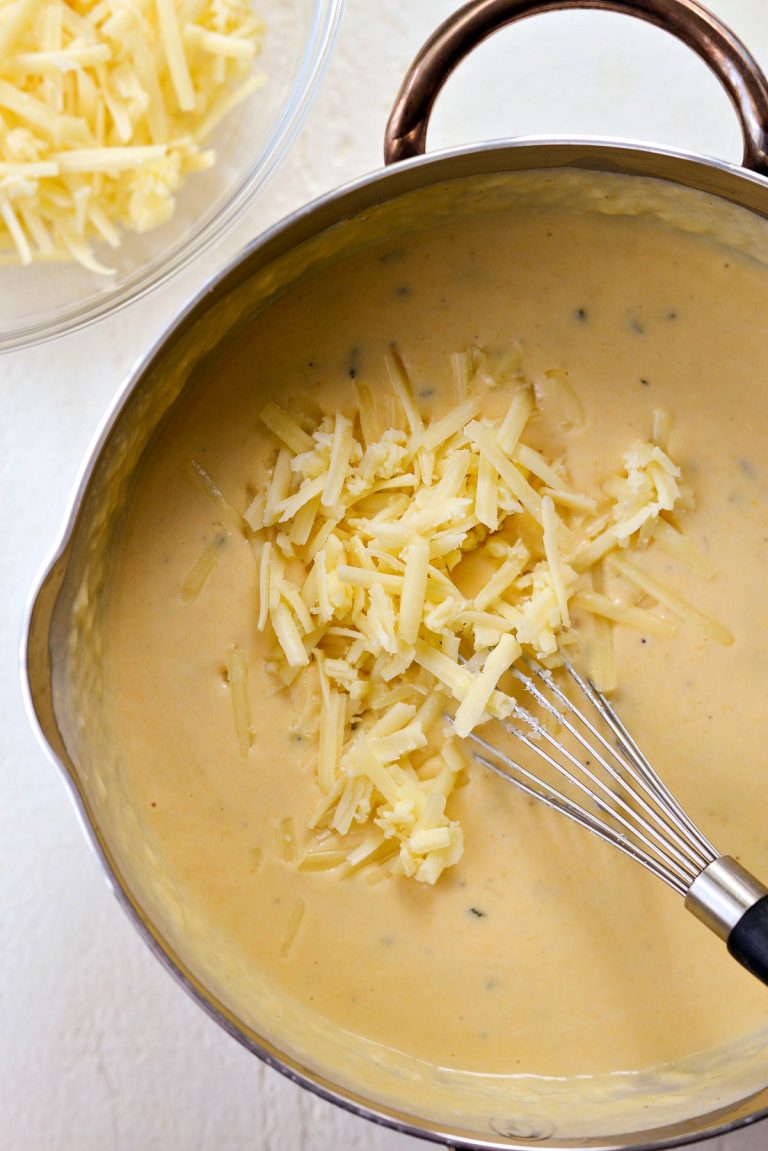 Lastly, add in 1/4 cup of the extra sharp cheddar cheese. White or yellow cheddar, it doesn't matter.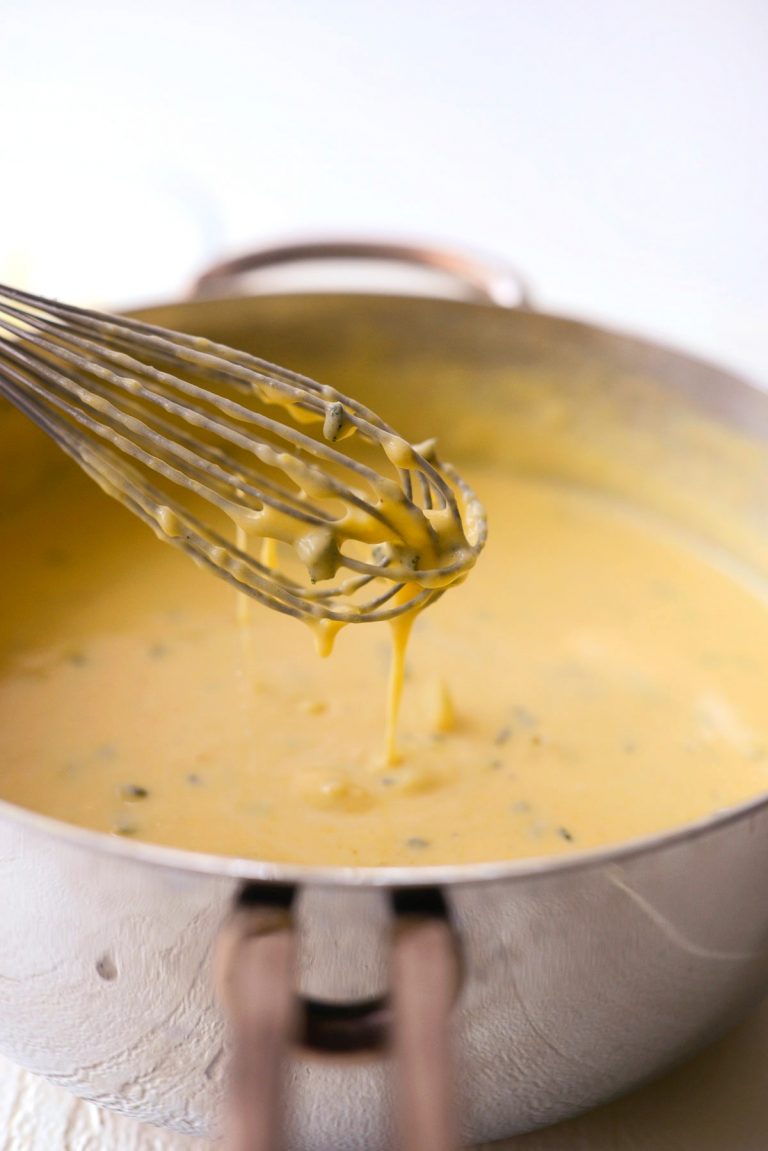 Keep whisking until everything is melty and smooth.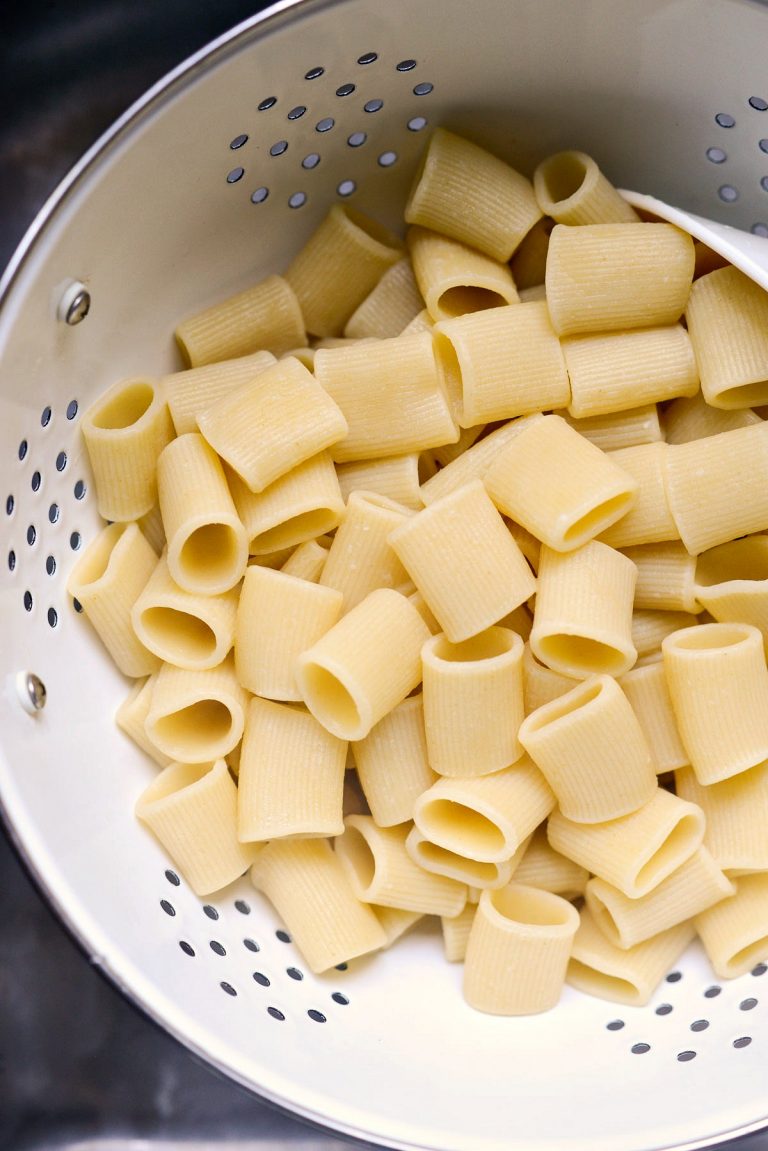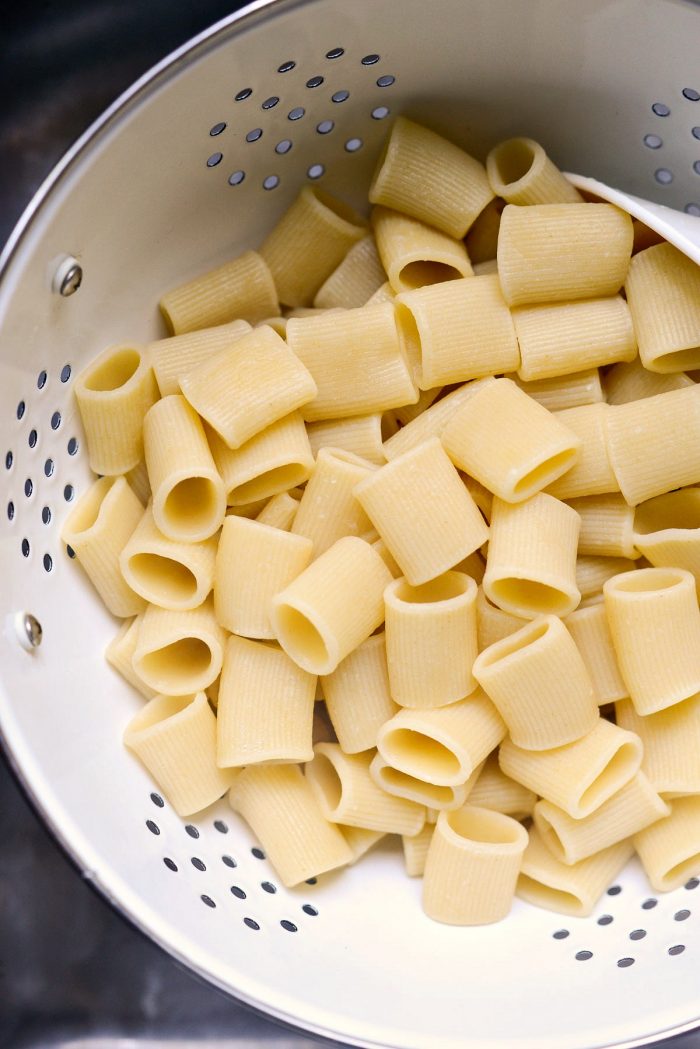 Keep the sauce warm over low heat while you cook the noodles, following the directions on the box of course.
When the noodles are al dente, add them into the pan with the cheese sauce.
Toss well to combine.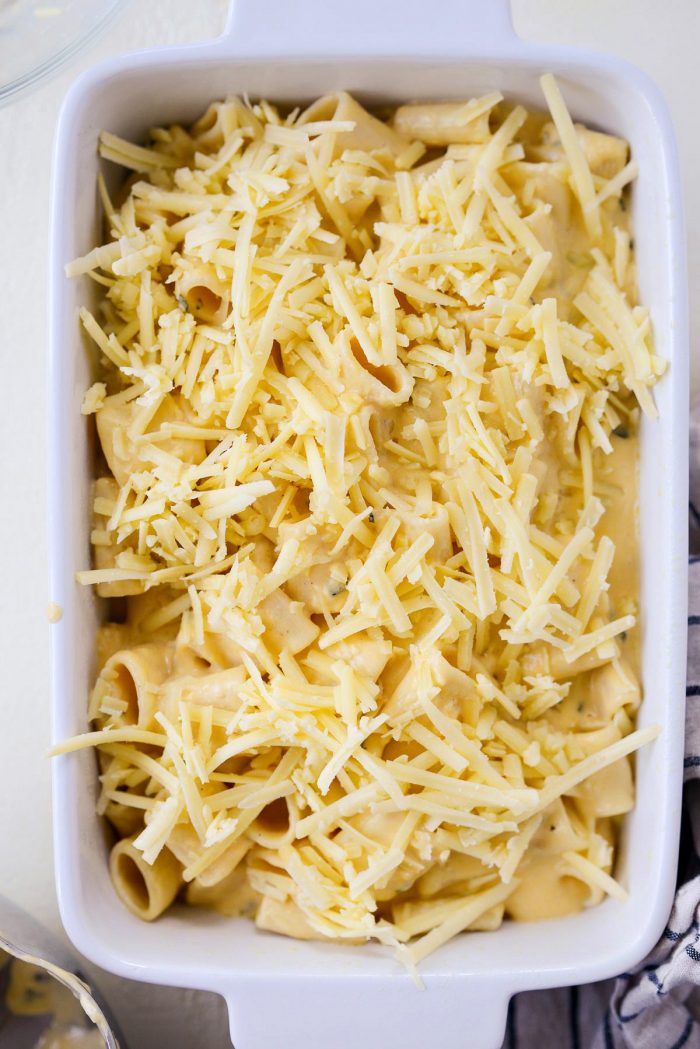 Transfer the cheesy pasta to a lightly greased baking dish and sprinkle with the remaining 1 cup of cheddar. Preheat your broiler and slip it underneath for about 3 to 4 minutes. Watch carefully to avoid burning.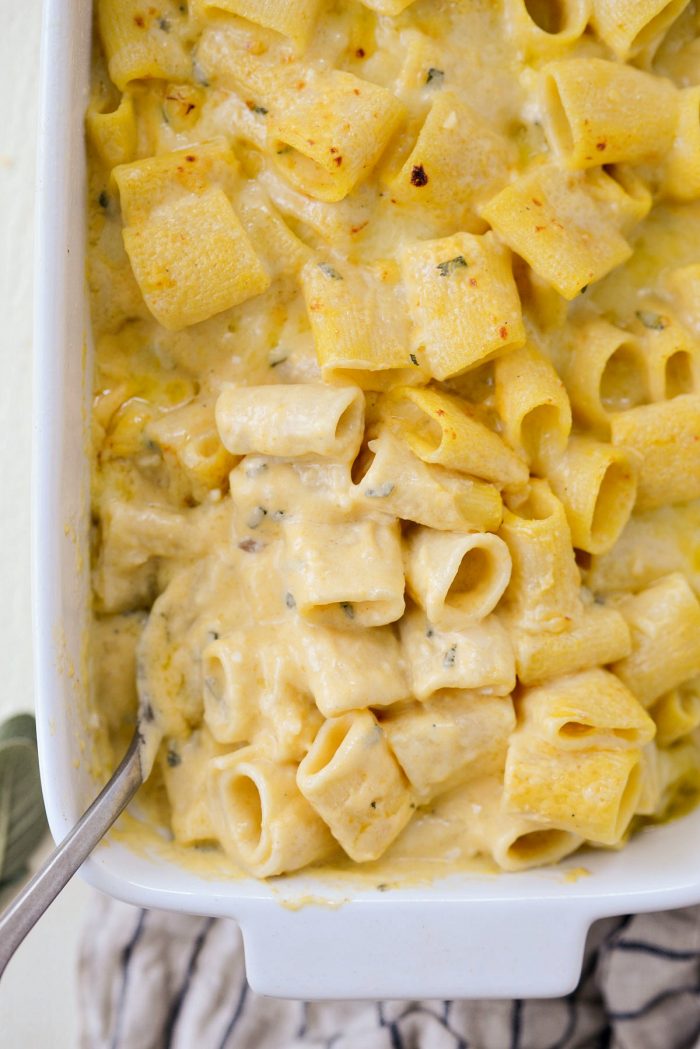 Oh yes. Crispy cheddar top, saucy center…
All the cheese strings!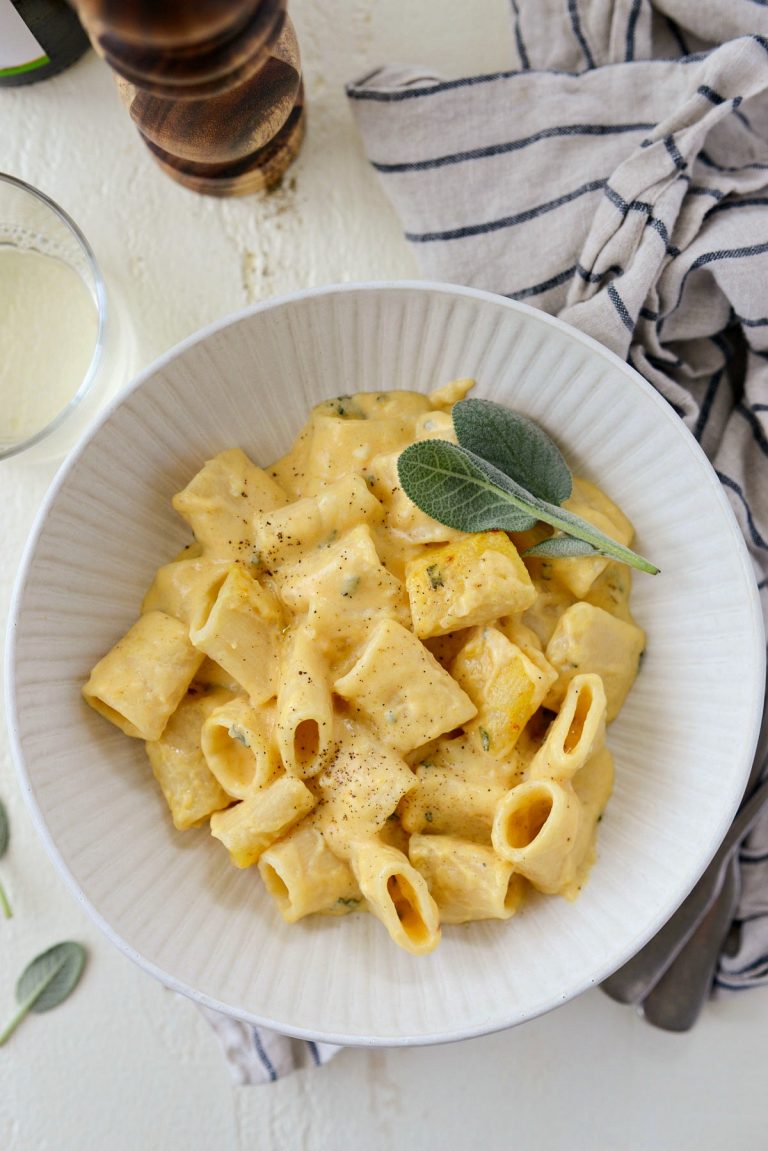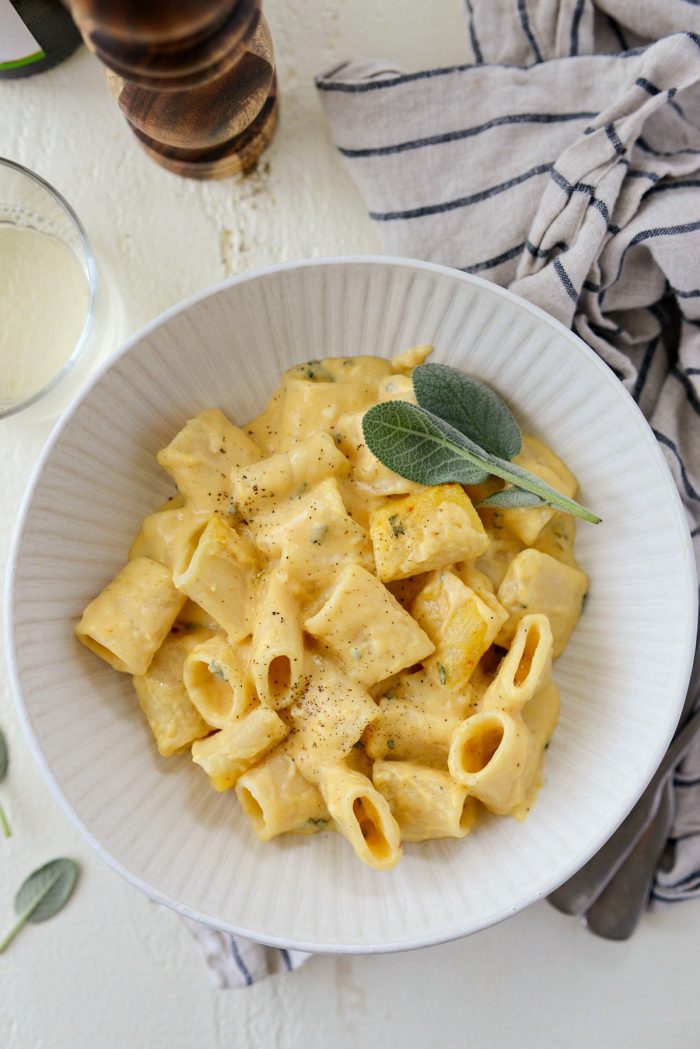 Serve spoonfuls into bowls and sprinkle with a little black pepper. Maybe even some chopped parsley if you're feeling fancy.
I love the sage and shallot flavors going on. That along with the subtle sweetness of the squash and sharp cheese – SO, so good!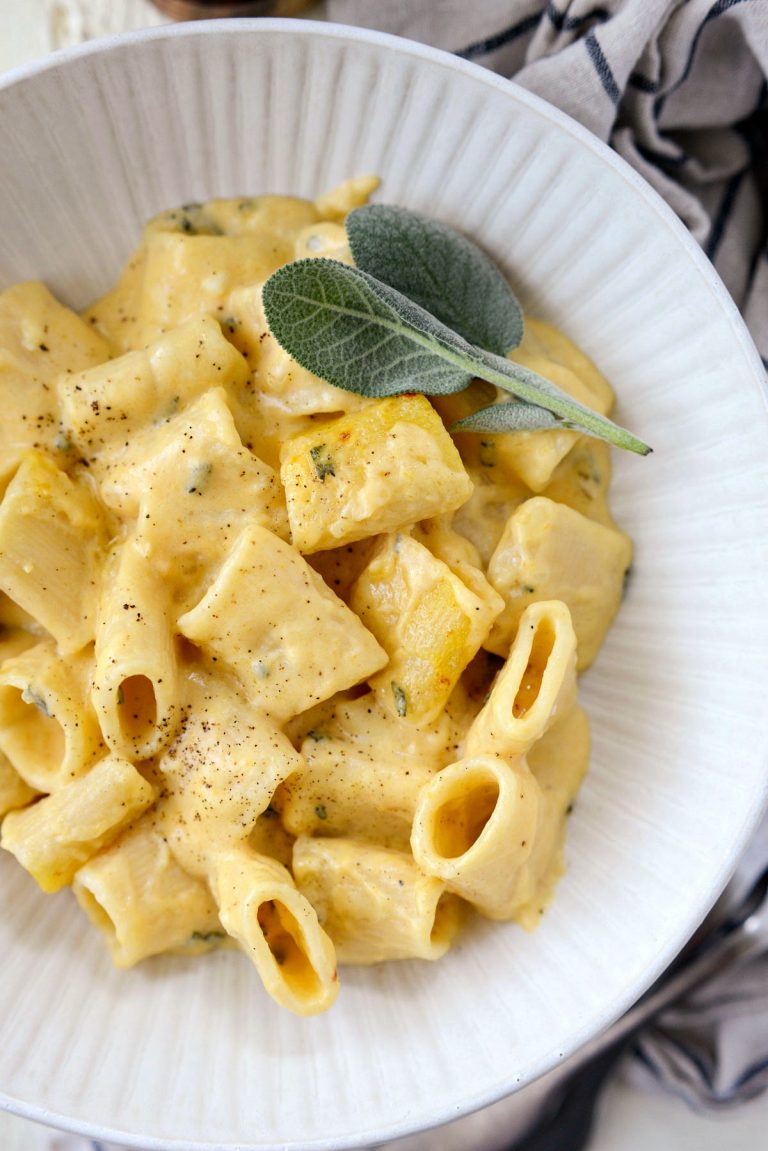 Enjoy! And if you give this recipe a try, let me know! Snap a photo and tag me on twitter or instagram!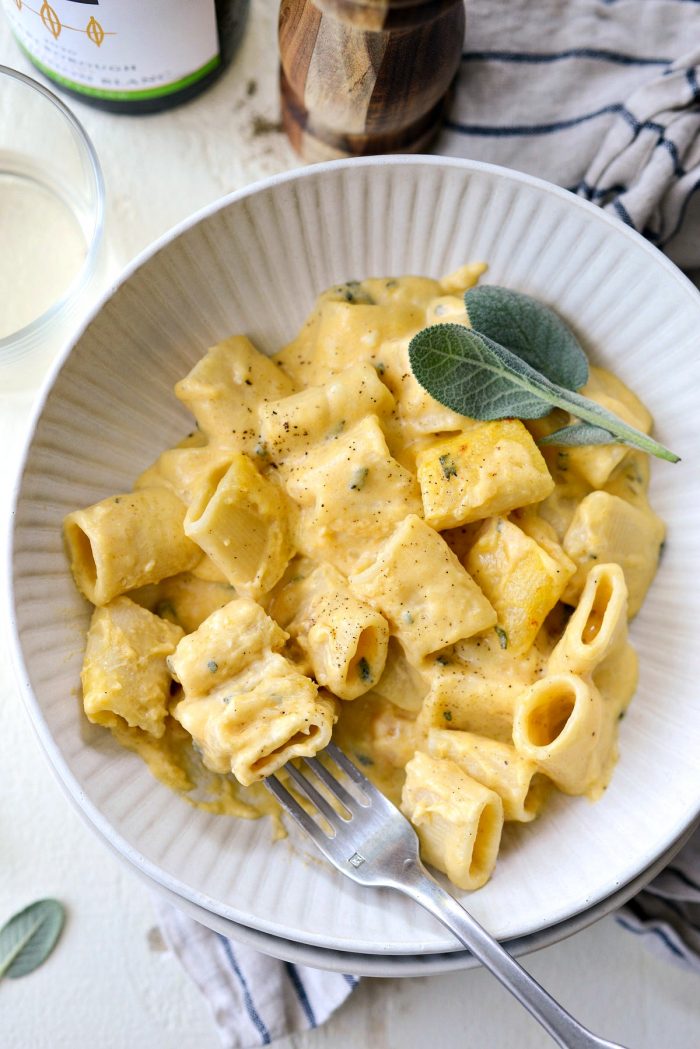 This post may contain affiliate links.
Buy the Cookbook: Simply Scratch : 120 Wholesome Homemade Recipes Made Easy Now available on Amazon »
THANK YOU in advance for your support!