These cornmeal buttermilk biscuits are so tender and delicious! I love to make a homemade jalapeno and cheddar butter to spread on them while warm!
These aren't like any biscuits I've ever had before.
They are so extremely addicting I urge you to use caution and NOT make these on an empty stomach. If you do I cannot be held responsible for you eating three or six. Yes they're that good.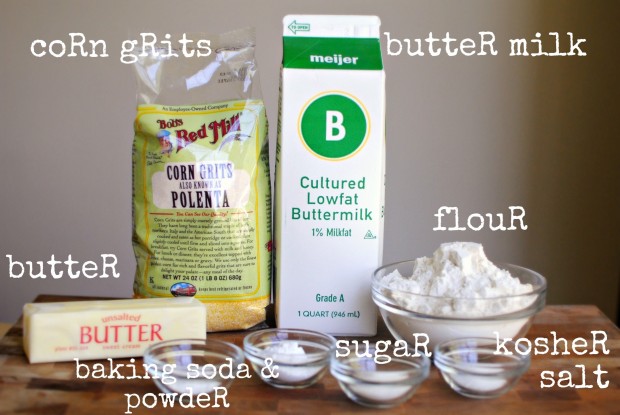 This recipes call for corn grits, or polenta. Because corn grits have a lot larger "grain" than regular old corn meal, it creates a lot of necessary texture in these biscuits. And by texture I mean crunch.
Start off with a large bowl and add in all the dry ingredients.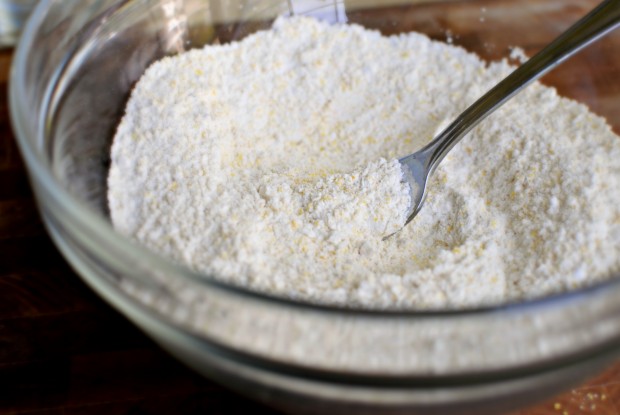 Give it a good stirring until all those ingredients are combined.
Cube up some butter that's been pulled straight out of the fridge… you want ice cold butter here folks. And just plop it into the bowl with the dry ingredients.
Blend up that butter! If you don't have a handy-dandy pastry cutter then what's wrong with you… just kidding… then just try a dinner fork, but you might want to warm up your upper arm strength before you go at it with that fork!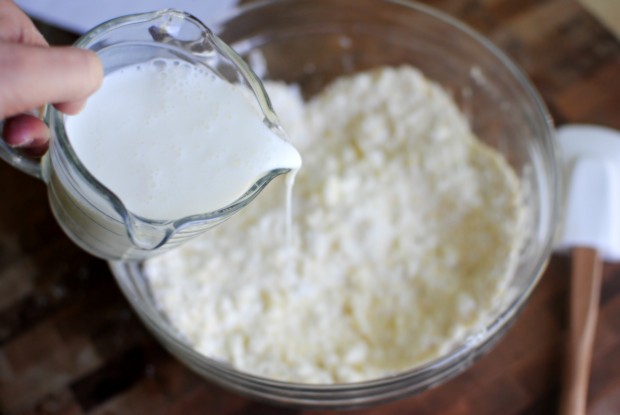 Then just add in the buttermilk.
Stir until all those lovely ingredients are combined. If it's a little on the wet side, then just sprinkle in a little bit more flour.
Throw it down on a floured surface…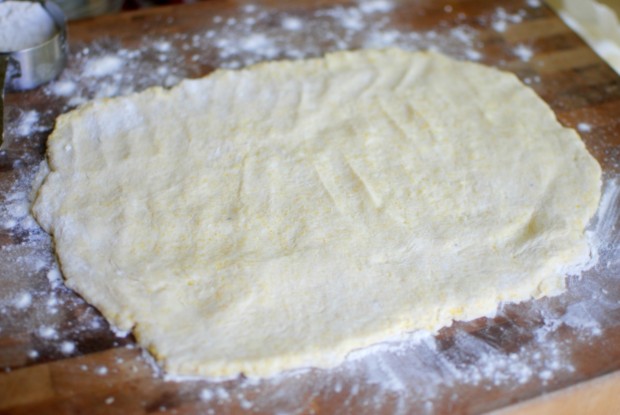 …and with your fingertips… pat it out.
Then, just like a letter, fold it into thirds…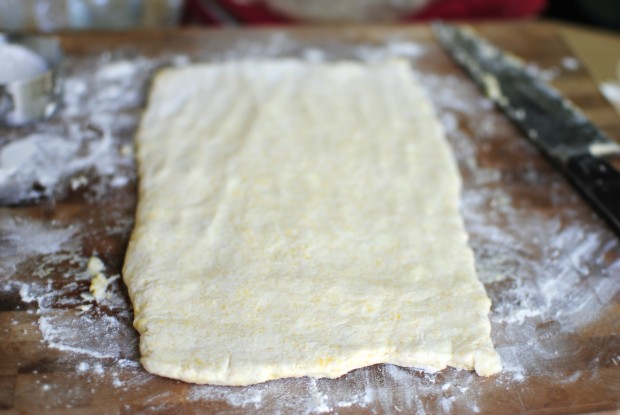 ..and pat it out again.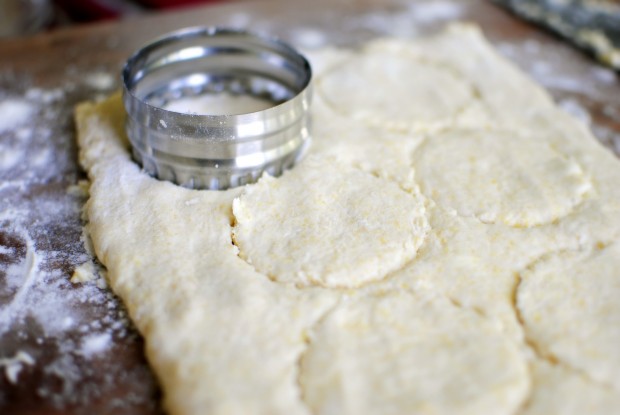 Stamp out your biscuits. I'm using a two inch cutter… but a three inch would work too! I also used the leftover scraps to get a couple more biscuits out of it.
Arrange them an inch apart on a lined baking sheet and pop them into a preheated 450 degree oven for about 15 minutes.
Remove once they have puffed up and the tops are golden. Let those cool a smidge before serving.
The day before I made these biscuits, I whipped up this butter. I knew I wouldn't have the time while the biscuits were in the oven. And I wanted desperately to spread this savory butter in the center a hot biscuit like nobody's business…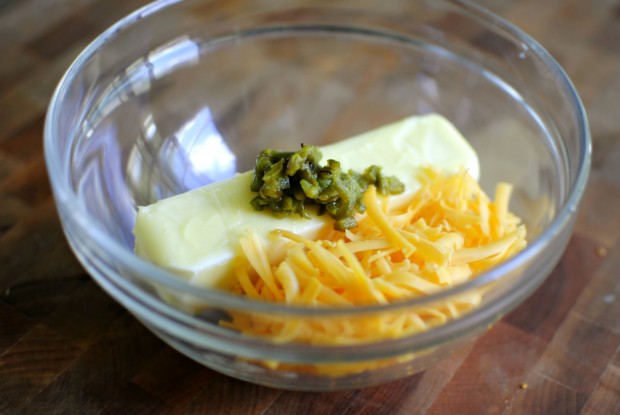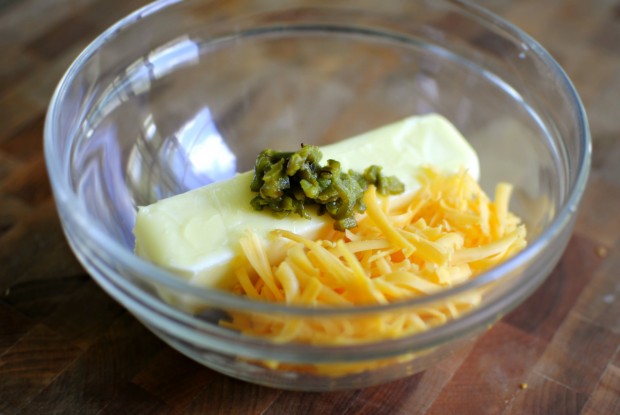 So I roasted a jalapeno in a 400 degree oven, popped it in a bowl with some cling-wrap for like 10 minutes. And when it was cool enough to handle, I removed the skin, stem and seeds of the jalapeno and quickly minced that sucker up. I tossed it into a small bowl with a stick of softened (salted) butter and a lot of cheddar cheese (about a quarter cup).
Give it a good mix and either use right away… or chill it overnight.
These biscuits have all those characteristics you'd expect… flaky, buttery-biscuit-y goodness but with a huge crunch from the corn meal. They are unbelievable and a cinch to make. The perfect addition to any meal… or they also make for an excellent midday snack.
Enjoy! And if you give these Cornmeal Buttermilk Biscuits recipe a try, let me know by snapping a photo and tagging me on twitter or instagram!


My cookbook Simply Scratch : 120 Wholesome Homemade Recipes Made Easy is now available! CLICK HERE for details and THANK YOU in advance!
[this post contains affiliate links.]
This post may contain affiliate links.
Buy the Cookbook: Simply Scratch : 120 Wholesome Homemade Recipes Made Easy Now available on Amazon »
THANK YOU in advance for your support!