Who doesn't love a good mac & cheese? How about baked penne with Italian sausage and sun-dried tomatoes?
Who also doesn't love a recipe that is fun to make? One that isn't your usual; chop and sauté onions in olive oil blah blah blah… kind of recipe? Instead you get to slice up sun dried tomatoes and mushrooms, cook up Italian sausage, make a béchamel and there is cheese, lots and lots of it!
This recipe really is fun and simple; you might not think so by the ingredient photo, but just like any other recipe, it's easy as long as you have your ingredients in order. Get everything minced, slice and browned beforehand. Otherwise you won't have fun if your mincing garlic as your Italian sausage is burning!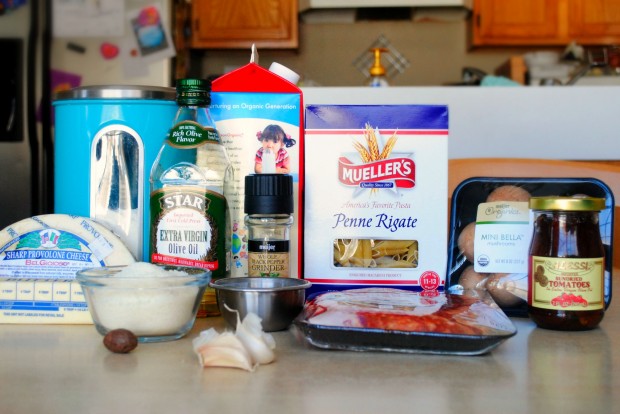 TO Make This Baked Penne with Italian Sausage and Sun-dried Tomatoes You Will Need:
unsalted butter, plus more for baking dishes
kosher salt
freshly ground black pepper
grated fresh nutmeg
penne rigate pasta
olive oil
bulk ground Italian sausage
unbleached all-purpose flour
garlic cloves
whole milk
cremini mushrooms (baby portobellos)
oil-packed sun-dried tomatoes
sharp provolone cheese
parmesan cheese
I know it seems like a lot… but really it's simple!
Start by buttering two 2 quart casserole dishes. I have only a 1.5 and a 2.5 quart dish, so I used those. As long as they add up to 4 quarts any dishes will do. I used the small 1.5 quart for dinner that night since it was just me and my daughters and I froze the larger 2.5 quart for another nights family dinner.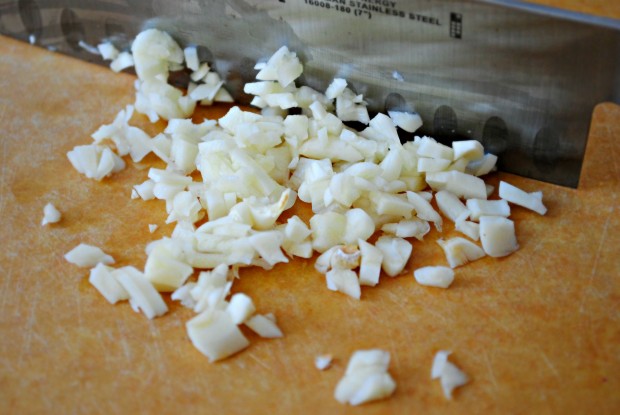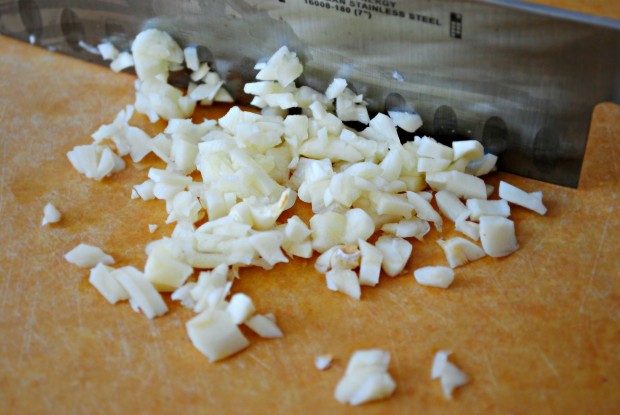 Smash, peel and mince four garlic cloves and set aside.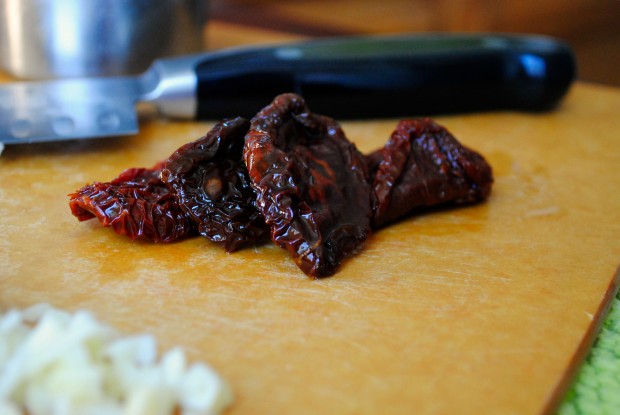 Pull out a few sundried tomatoes.
Slice into thin strips.
Keep going until you have a 1/2 cup.
Slice up the crimini or baby bella mushrooms.
Grate the provolone and parmesan cheeses.
Next add the one pound of Italian sausage to some olive oil in a large skillet.
Cook over medium heat.
Just until the sausage is cooked thoroughly. Set aside to cool.
Also while I was browning the sausage I brought a pot of water to a boil and cooked a whole pound of penne pasta for a total of 9 minutes or just 3 minutes shy of being al dente.
Now, let's start on the béchamel.
Measure 6 tablespoons of unsalted butter.
Melt in a large pot or enameled cast iron Dutch oven.
While the butter is melting; get a half cup plus two tablespoons of flour, the minced garlic and the 6 cups of whole milk ready.
Once the butter is melted and slightly bubbly, add in the garlic and flour.
Cook for one minute.
Slow and steadily pour in the whole milk while whisking. Bring up to a small simmer.
Add in some freshly grated nutmeg. This is my favorite part… the smell of nutmeg when it hits the sauce is simply heavenly!
Whisk until the sauce has slightly thickened.
Add in the tomatoes and sliced mushrooms…
…and then the cooked Italian sausage.
Give it a stir.
Add in the provolone cheese and a 1/2 cup of the Parmesan cheese.
Stir and then add in the penne pasta.
Season with some salt a generous amount of freshly ground black pepper.
Divide amongst the two casseroles.
Sprinkle each with the remaining cup of parmesan. Wrap one, once it has cooled, in heavy aluminum foil and pop it in the freezer. Bake the other in a 400 degree oven until bubbly and browned or about 20-25 minutes.
This smells AMAZING! It's gonna be hard, but you're gonna have to let it rest for 5 loooong minutes.
And it's almost too pretty to cut into.
But not that pretty.
Dish it up!
Serve along with a fresh salad and you got yourself a cozy meal!
And those crispy-cheesy bits are the BEST!
OH YUM! My girls and I LoVe this pasta dish and I hope you do too!
Enjoy! And if you give this Baked Penne with Italian sausage recipe a try, let me know! Snap a photo and tag me on twitter or instagram!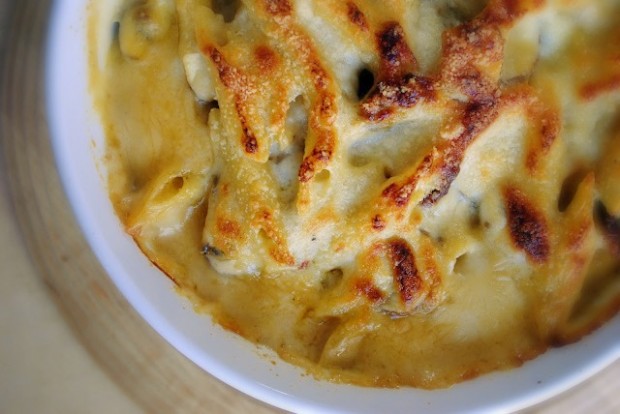 This post may contain affiliate links.
Buy the Cookbook: Simply Scratch : 120 Wholesome Homemade Recipes Made Easy Now available on Amazon »
THANK YOU in advance for your support!