These Brown Sugar Glazed Carrots couldn't be any easier! Carrots cook in butter and brown sugar until tender. The liquids evaporate leaving a sweet brown sugar glaze behind. A perfect side dish to any meal.
I probably, no I know I never appreciated my mom's cooking until my later teen years. But that's most kids, right? My mom use to make something similar to these brown sugar glazed carrots whenever she made meatloaf and I would not eat them. Who knows what I did with them. I probably fed them to our dog Mandy, wrap them up in my napkin and pitched them into the garbage. Sort of like when I would hide bites of baked in the bottom of my full glass of milk. Carrots would have been too obvious.
Now I want to shake that girl and tell her that the sweet brown sugar glaze that coats the carrots enhances the natural sweetness of the carrots and you should eat them and love them. I actually don't remember the day that I decided to grow up and eat my veggies, but I'm glad I did. Now I just am reliving it all with my girls. As of right now, brown sugar glazed carrots aren't happening. The struggle continues.
To Make These Easy Brown Sugar Glazed Carrots You Will Need:
butter
brown sugar
water
carrots
kosher salt
freshly ground black pepper.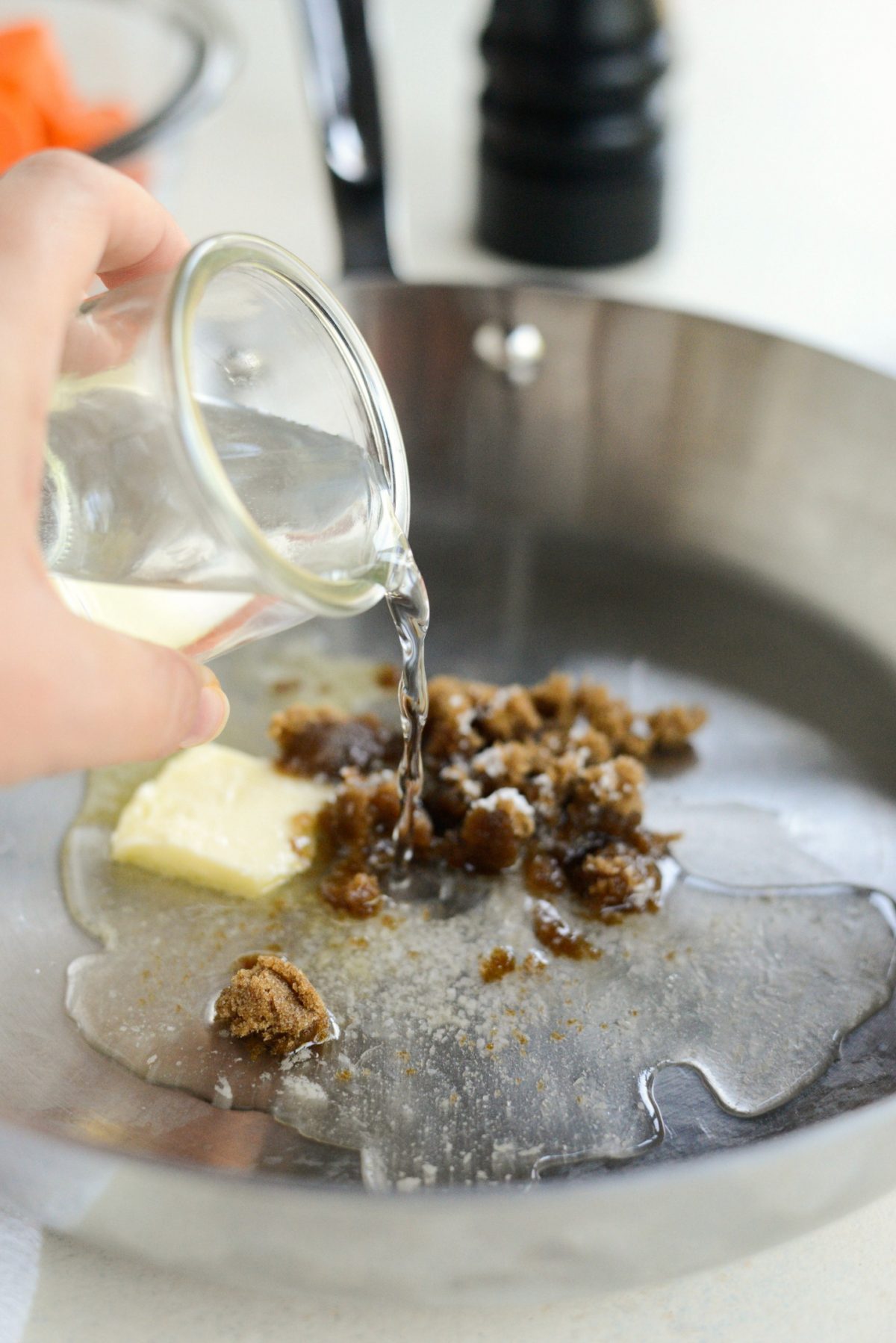 Next, in a deep sided 12-inch skillet; add the 1/2 cup of water, tablespoon of butter, brown sugar and then 1/2 teaspoon of kosher salt.
Then add the carrots to the pan and toss to coat in the glaze liquids.
Note: After peeling the carrots, I roll cut them into bite-sized pieces.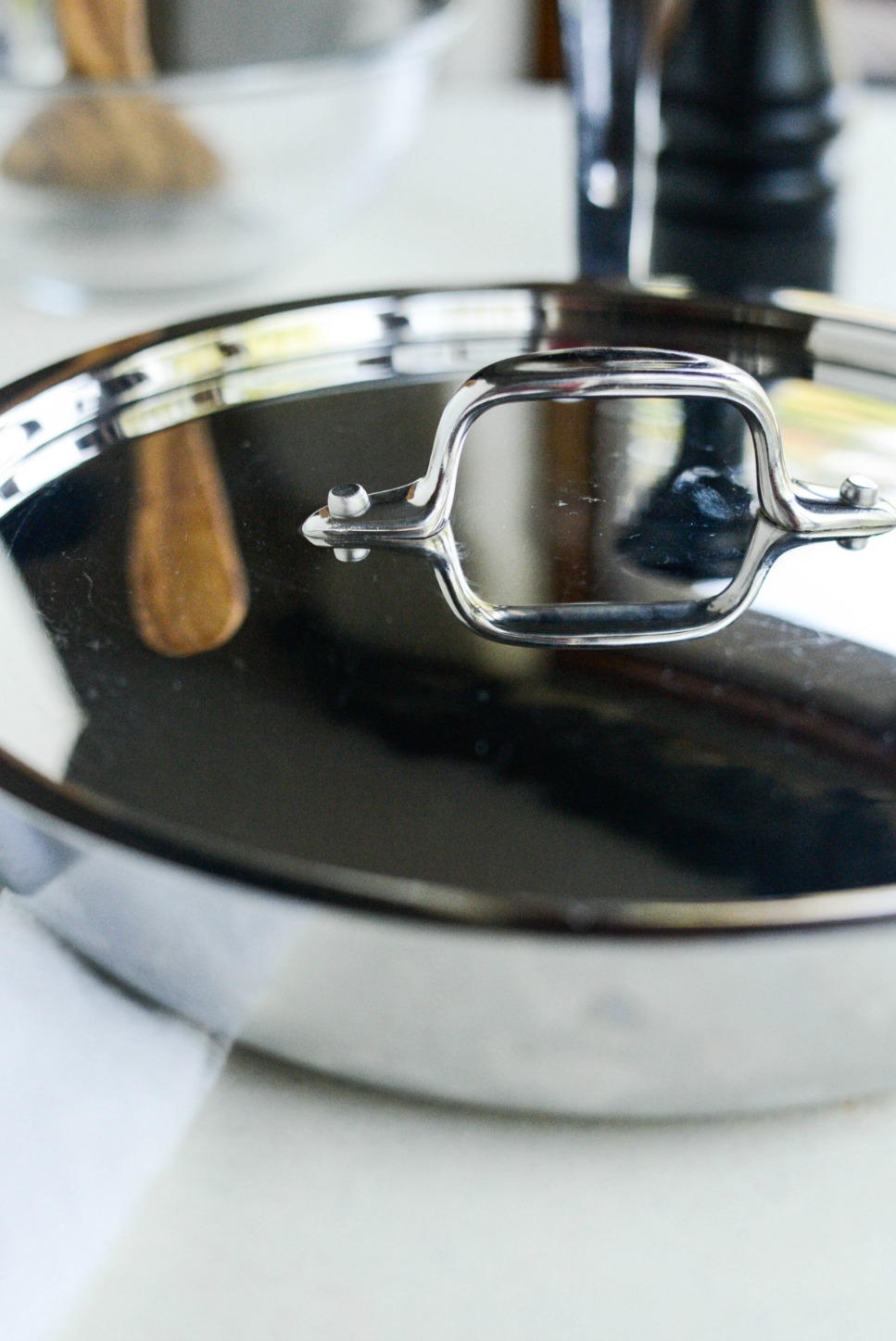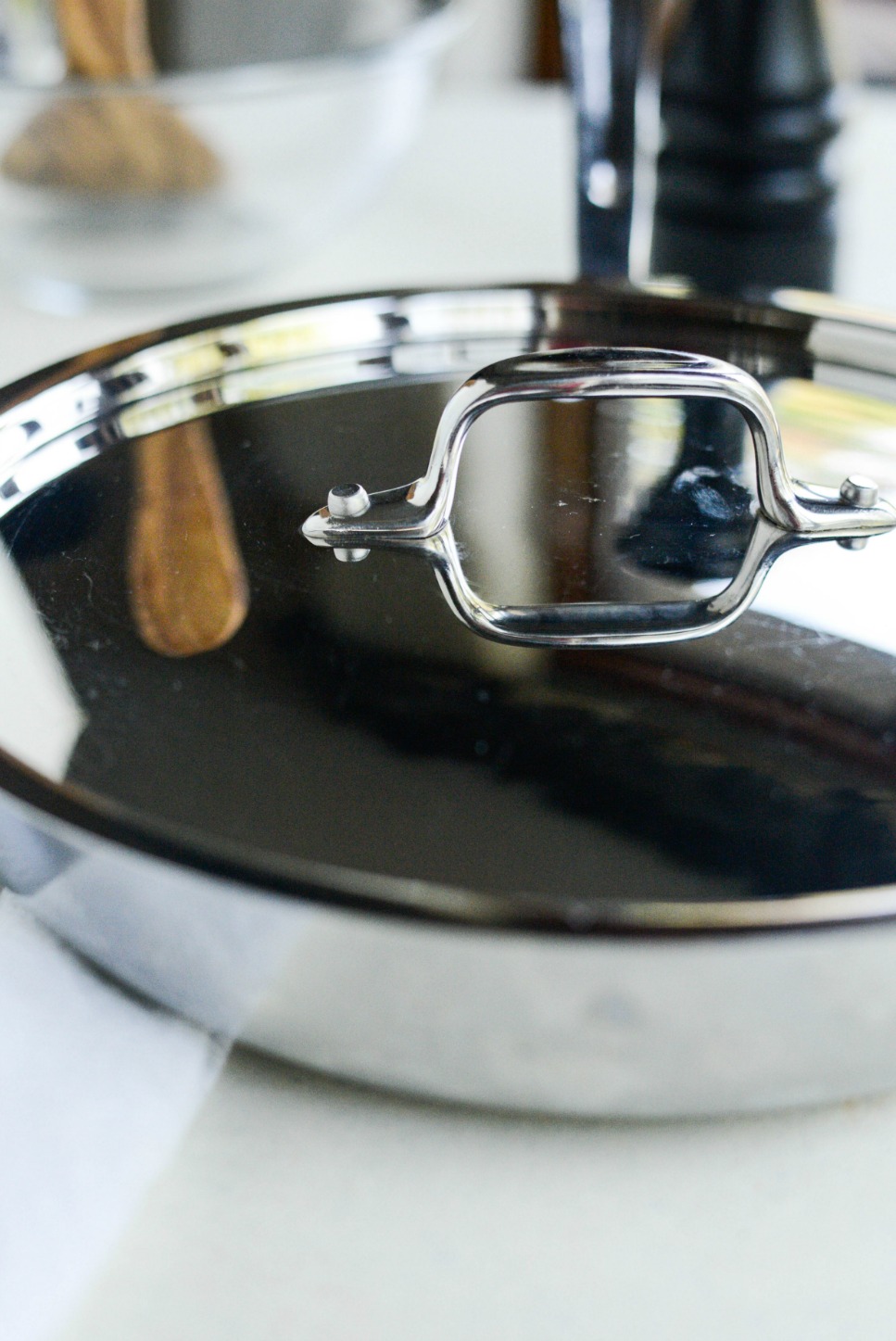 Next, cover the pan and bring the carrots and the glaze liquids to a boil on high heat, cooking for 8-10 minutes. They should be fork tender but not mushy.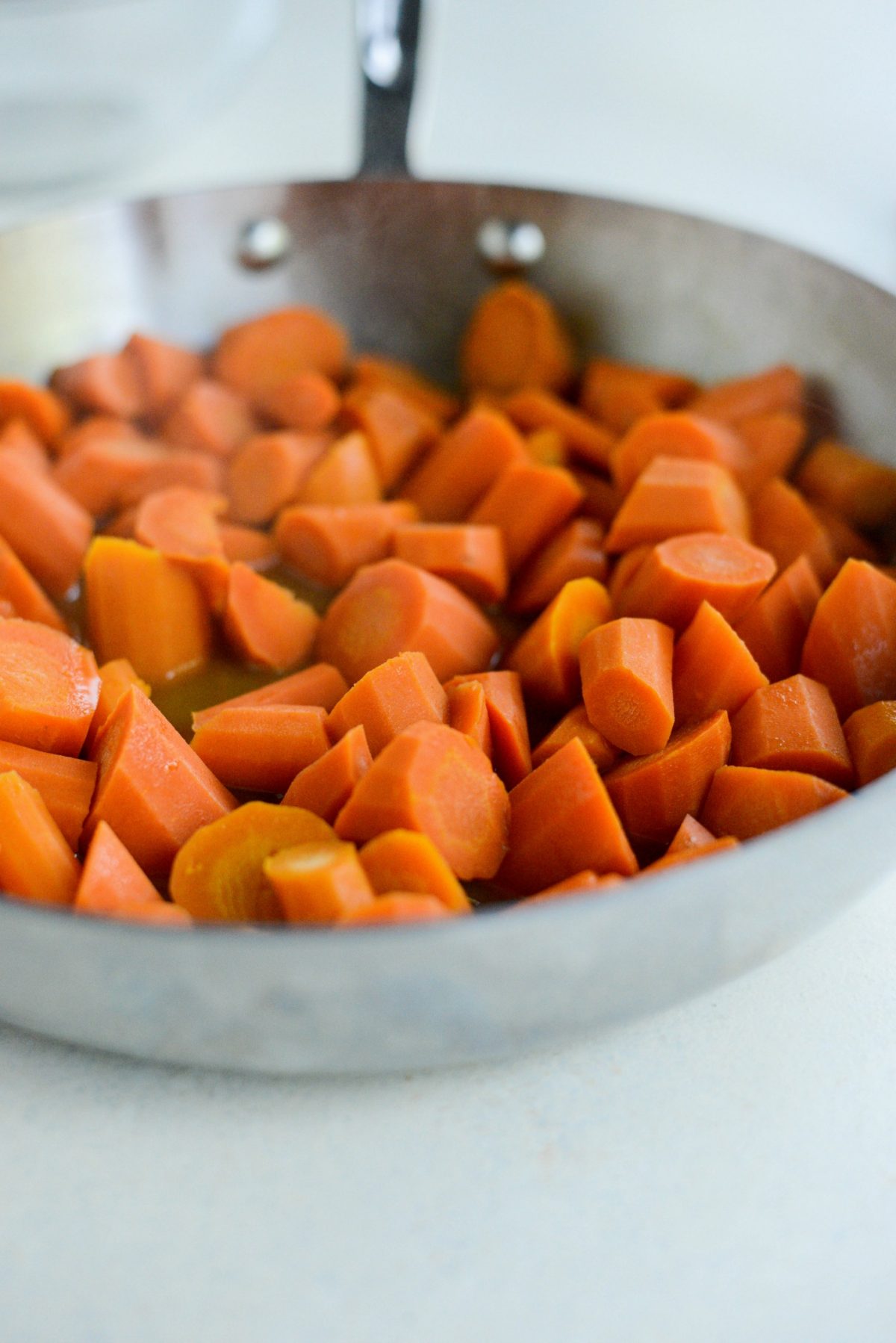 Next, remove the lid and stir the carrots. Bring them back up to a boil and cook until the water has completely evaporated and the sugar has clung to the carrots. Try not to stir the carrots too often, so they get some caramelization.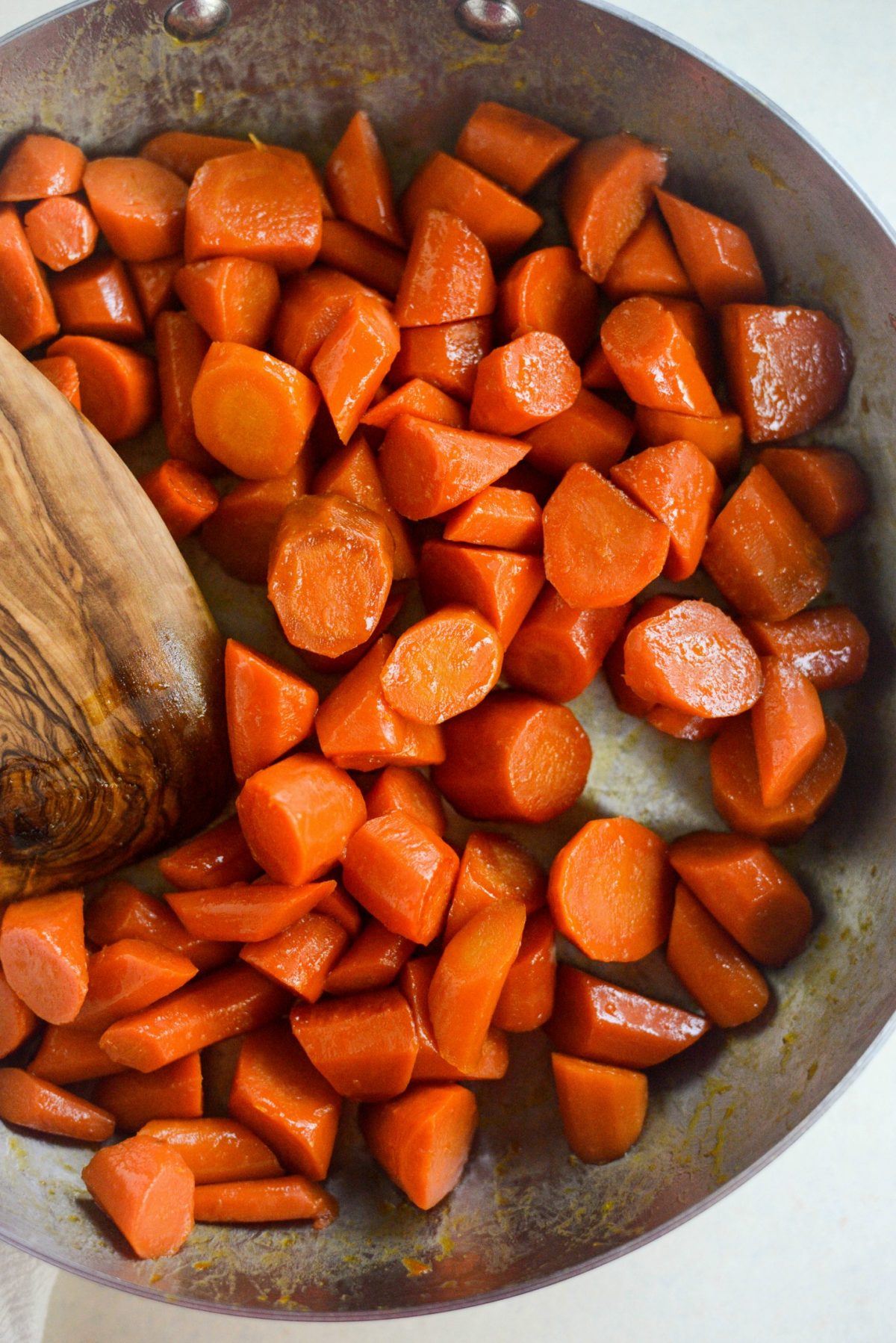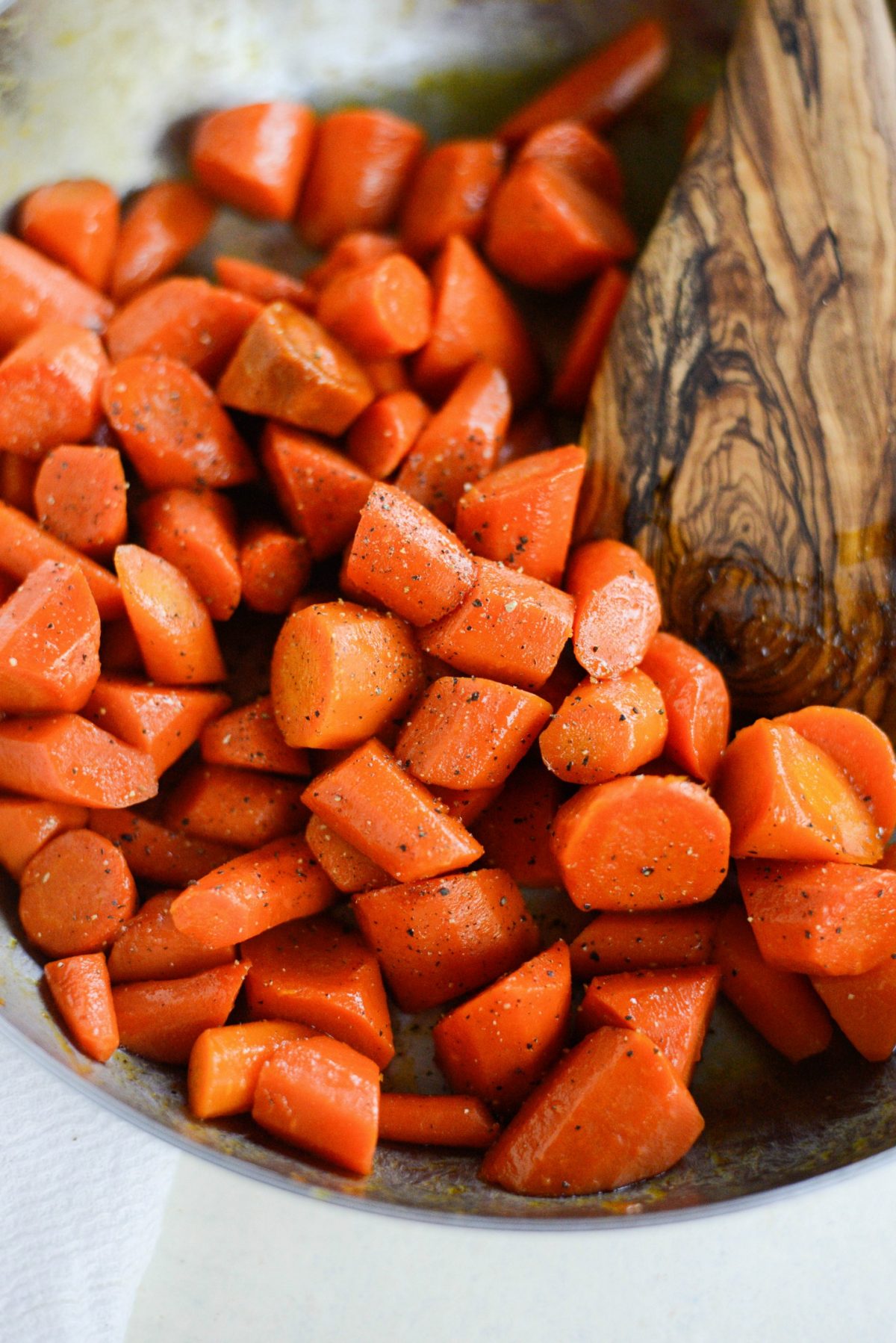 Glazed to perfection. Next, just season with some freshly ground black pepper.
Lastly, sprinkle with some finely minced fresh parsley [or dill] before serving.
Enjoy! And if you give this Easy Brown Sugar Glazed Carrots recipe a try, let me know! Snap a photo and tag me on twitter or instagram!
This post may contain affiliate links.
Buy the Cookbook: Simply Scratch : 120 Wholesome Homemade Recipes Made Easy Now available on Amazon »
THANK YOU in advance for your support!