Somethings are just meant to be… like when I Googled 'Roasted Red Pepper Pizza Sauce' and found Leanne's recipe on Tasty Kitchen.
At that moment I was destined to make this recipe! The ingredient list is short, which I like, and even though it's simple it sure does packs a punch with flavor! Roasted red peppers, garlic, basil and oregano… what's not to love?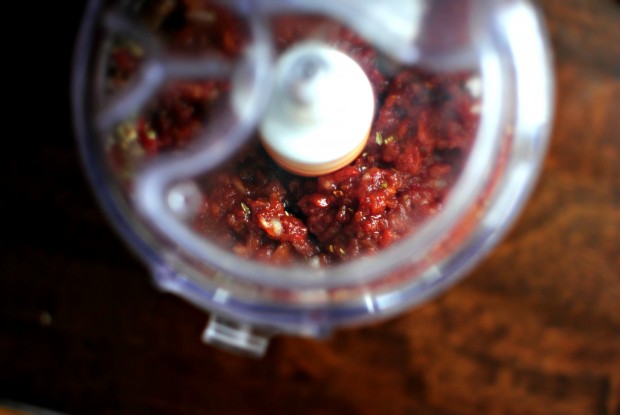 I whipped it up in just a few minutes, spread it over my homemade pizza dough and enjoyed one of my favorite pizzas with this new found sauce. A keeper for sure!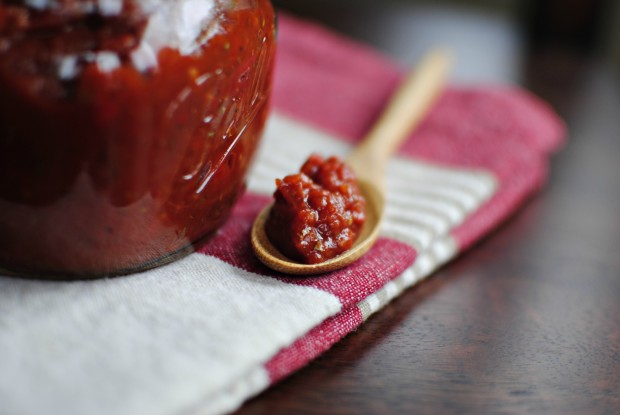 Stop by Tasty Kitchen for my step-by-step and printable recipe!