I'm sure by now you all know that I love love LOVE salads (since it seems I've been on a salad kick the past few posts), but this isn't your typical kind of salad.
My sister Julie brought this salad to dinner at my house one night and it was love at first bite… and when I introduced it to two of my close friends they were in love too! So please forgive me for yet another salad post but this one is a total must! And just think you can now make it for the upcoming barbecue or better… for the fourth of July! Move over baked beans and HELLO yummy J. Alexander's Wild Rice and Orzo!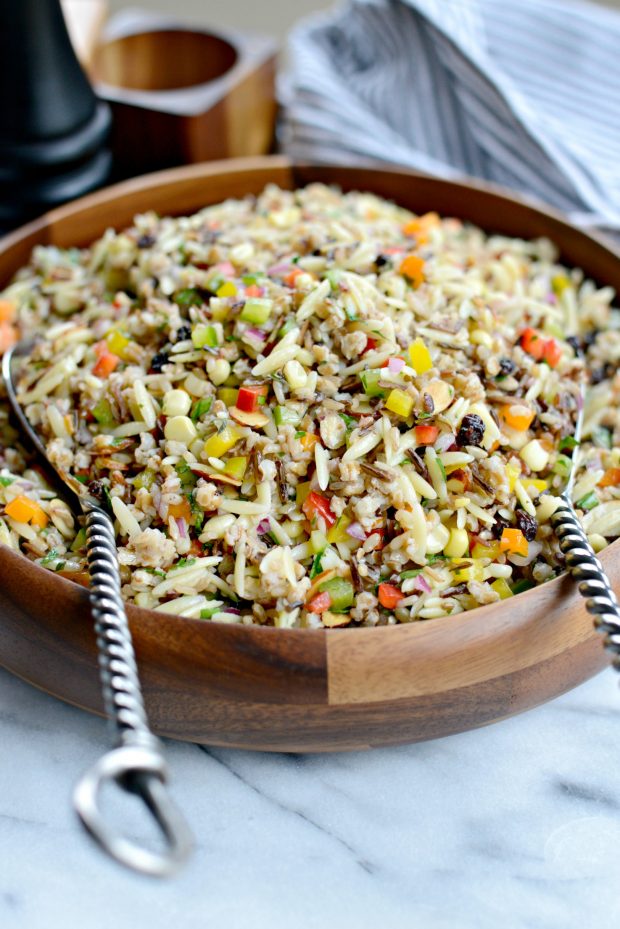 J. Alexander's is a popular restaurant chain scattered around the United States, and they make this very salad.  So you could imagine my delight when I found the recipe online! Actually, I found many versions of their salad and decided to use them as a guide and come up with my own. This one is spot on… at least according to my taste buds! This is such a versatile salad; it goes great next to lemon-pepper tilapia or a salmon fillet, even paired with grilled chicken.
This recipe post is dedicated to Nichole who brought (and bought!) over all of the ingredients to my house so I could blog it for all of you to try. You will try it right?! I'm not kidding around! You HAVE to make this! Please don't be intimidated by the ingredient list or all the chopping. It's really not that hard, I promise. Just think of it as a way to "sharpen" your knife skills… get it "sharpen"?!?! 🙂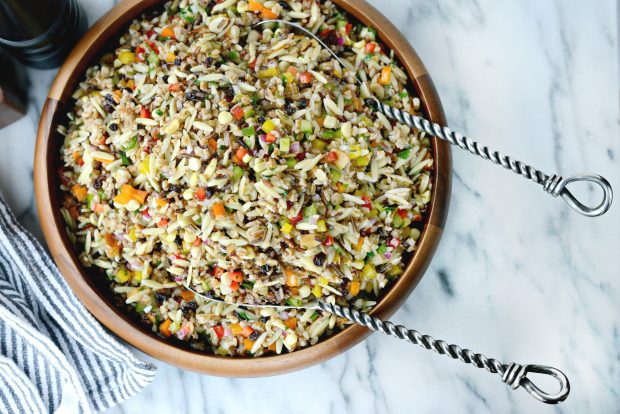 I recently updated this recipe with more precise ingredients and measurements. Click HERE for the step-by-step and printable recipe!
My cookbook Simply Scratch : 120 Wholesome Homemade Recipes Made Easy is now available! CLICK HERE for details and THANK YOU in advance!