These saucy pork lettuce wraps are absolutely delicious.
And you'll freak at how incredibly easy they are to make. In fact, if you like to meal prep, these lettuce wraps are your new bff. Or maybe you're looking for a super simple, basically effortless dinner — THIS IS IT.
I first shared this recipe back in 2o10, my first year in the blogging world. My friend Nichole passed this recipe on to me, yet you would never know how ridiculously good the wraps were by looking at my post. Trust me. If you remember this post/recipe at all you would recall the subpar and some slightly (okay, majorly) blurry photos. Also, brown meat in lettuce leaves with a side of some kind of Asian noodles is not attractive to the eye. It was basically, brown wrapped in a little green next to more brown. Oh the horror!!
The old 2010 recipe called for store-bought stir-fry sauce (<—-what?!), but in my 2017 version I now put my homemade stir-fry sauce to use here. I only add a few additional ingredients before loading up soft, buttery lettuce leaves with flavorful, saucy pork. Same delicious recipe, now just completely from scratch.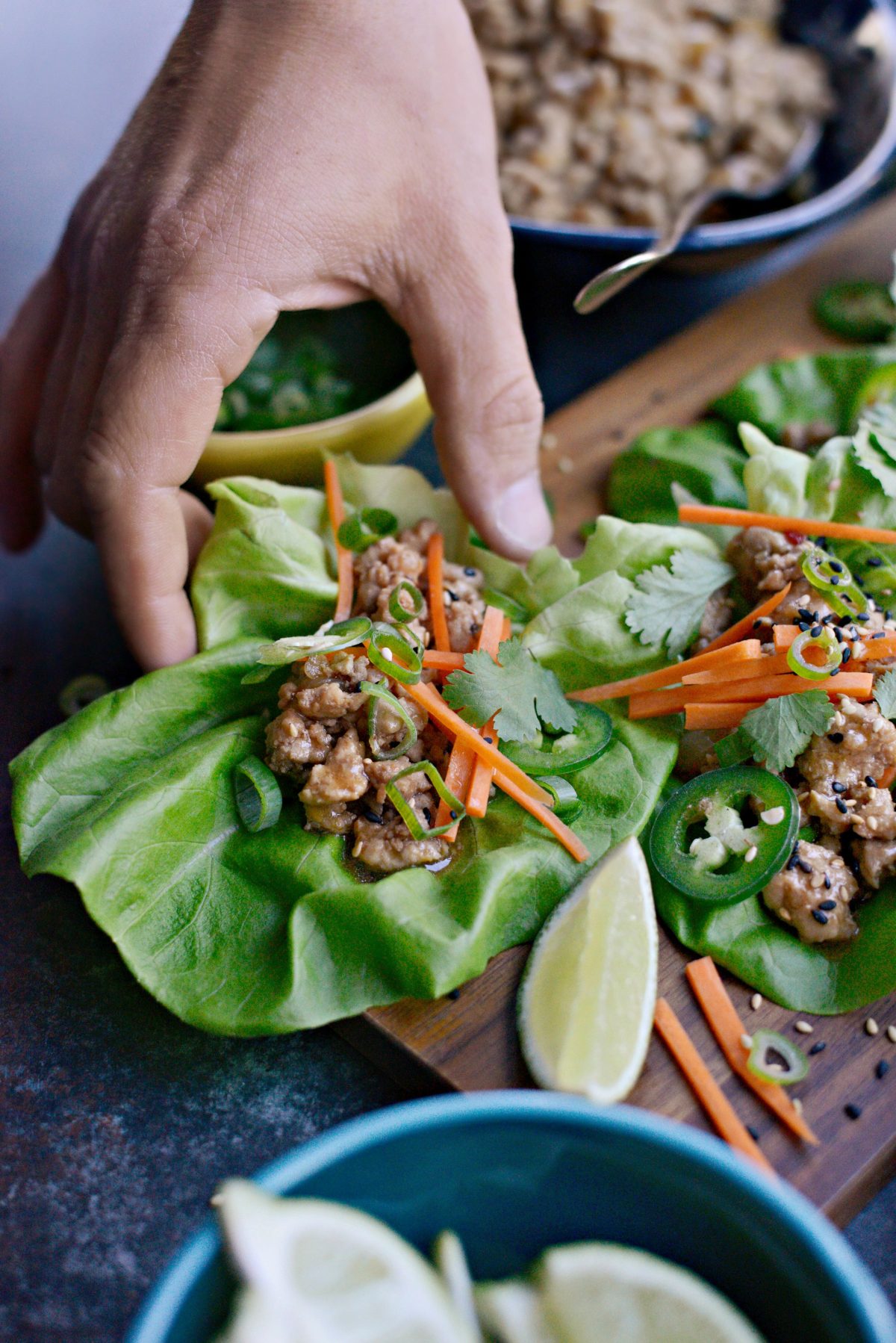 For some textural crunch, I love to top them with matchstick carrots, green onions and sesame seeds. For some kick, I added thinly sliced jalapeños or a few squirts of Sriracha.
Tuck, roll and inhale. At least that's how we do it.
Gather all the ingredients and get going!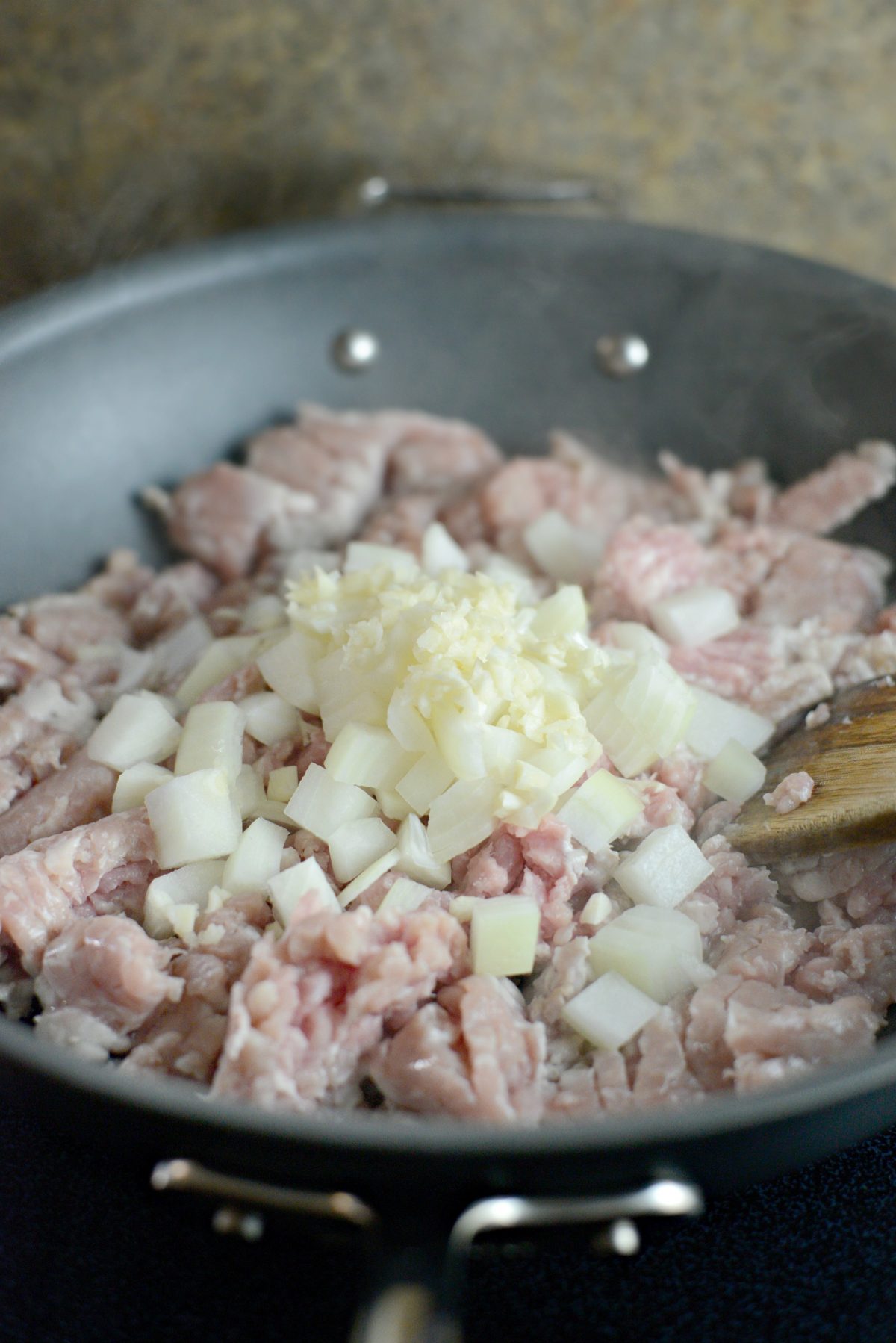 Heat a large 12-inch chefs pan or wok on high heat. Add 2 teaspoons peanut oil and once the pan is hot, carefully add in the 2 pounds of ground pork. Break it up with a wooden spatula and then add in the onions and garlic.
Cook until the meat is no longer pink and the onions are translucent and soft, stirring every so often.
Once the pork is fully cooked, pour in all of the homemade stir-fry sauce (1-1/2 cups), 2 tablespoons sherry wine and 1 teaspoon toasted sesame oil.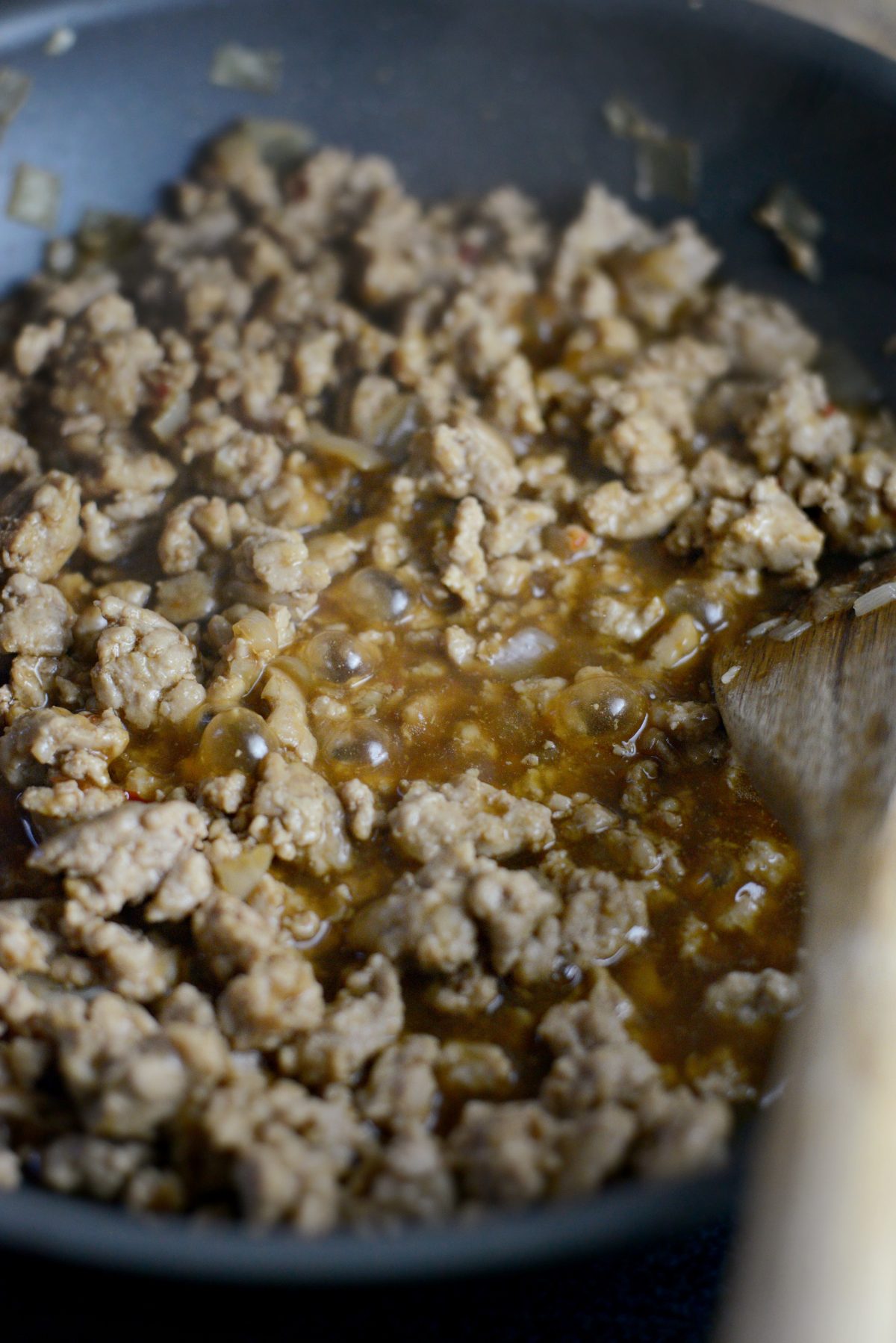 Bring the sauce up to a boil, stirring often until thick and saucy.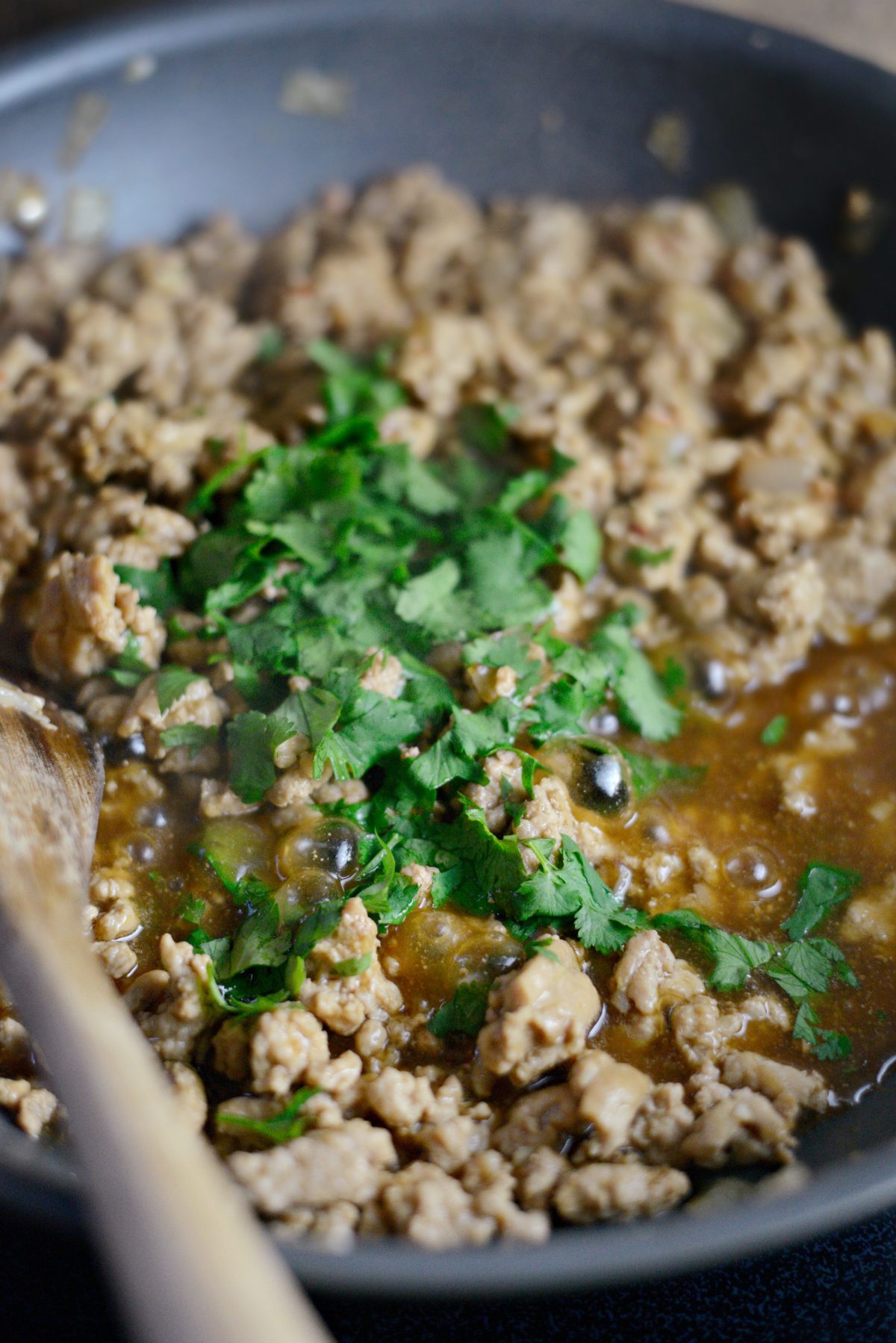 Turn of the heat and remove the pan from the burner and then add the chopped fresh cilantro.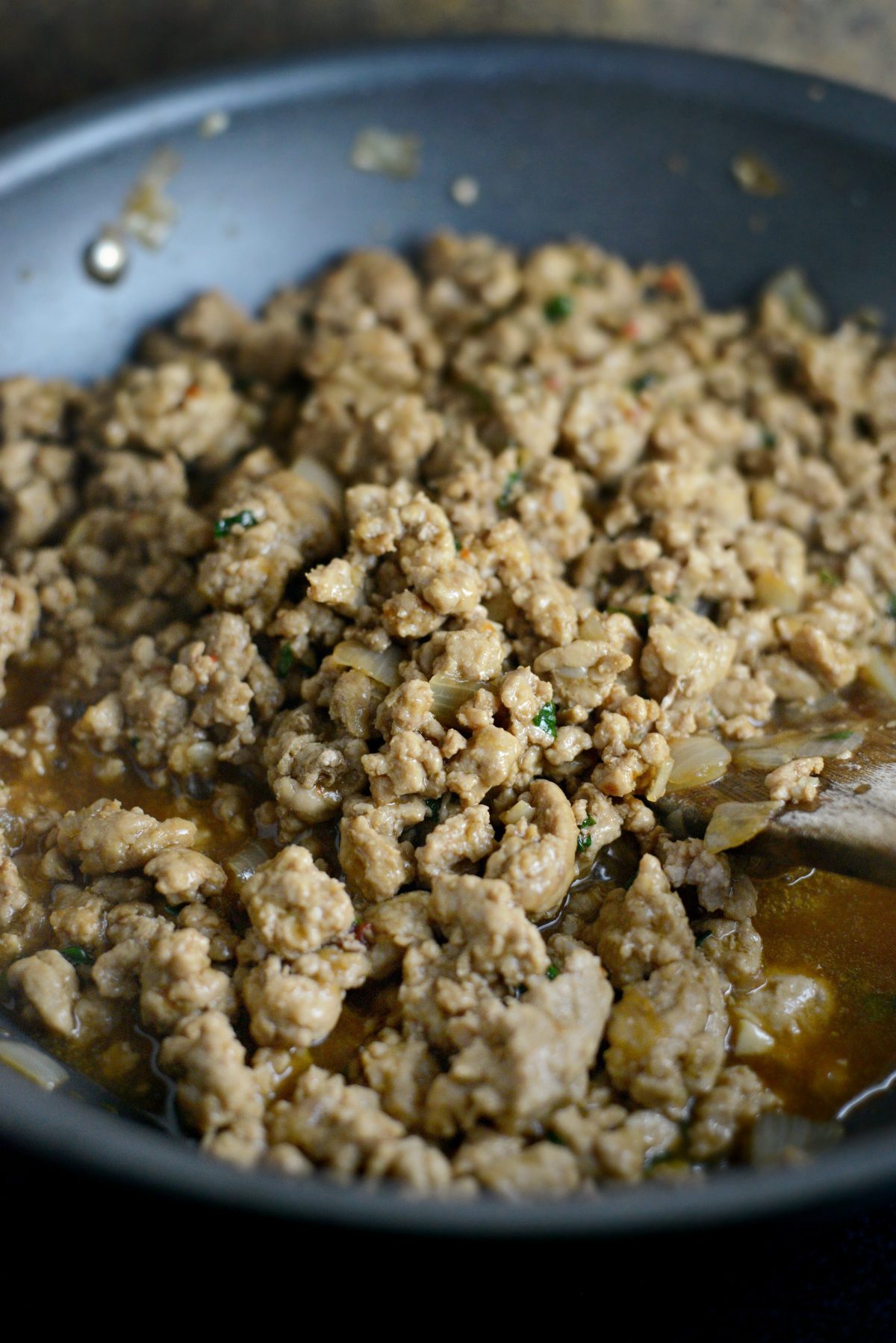 And there you have it, saucy and flavorful pork that's just begging to be piled into lettuce and topped with all the fixings.
Feel free to go nuts with the toppings. We like; shredded purple cabbage, matchstick carrots, green onions, chopped peanuts, sesame seeds, fresh cilantro, Sriracha, jalapeños… the list goes on and on.
This recipe makes quite a lot so you have plenty for dinner. And if you're lucky there will be leftovers.
Enjoy!
My cookbook Simply Scratch : 120 Wholesome Homemade Recipes Made Easy is now available! CLICK HERE for details and THANK YOU in advance!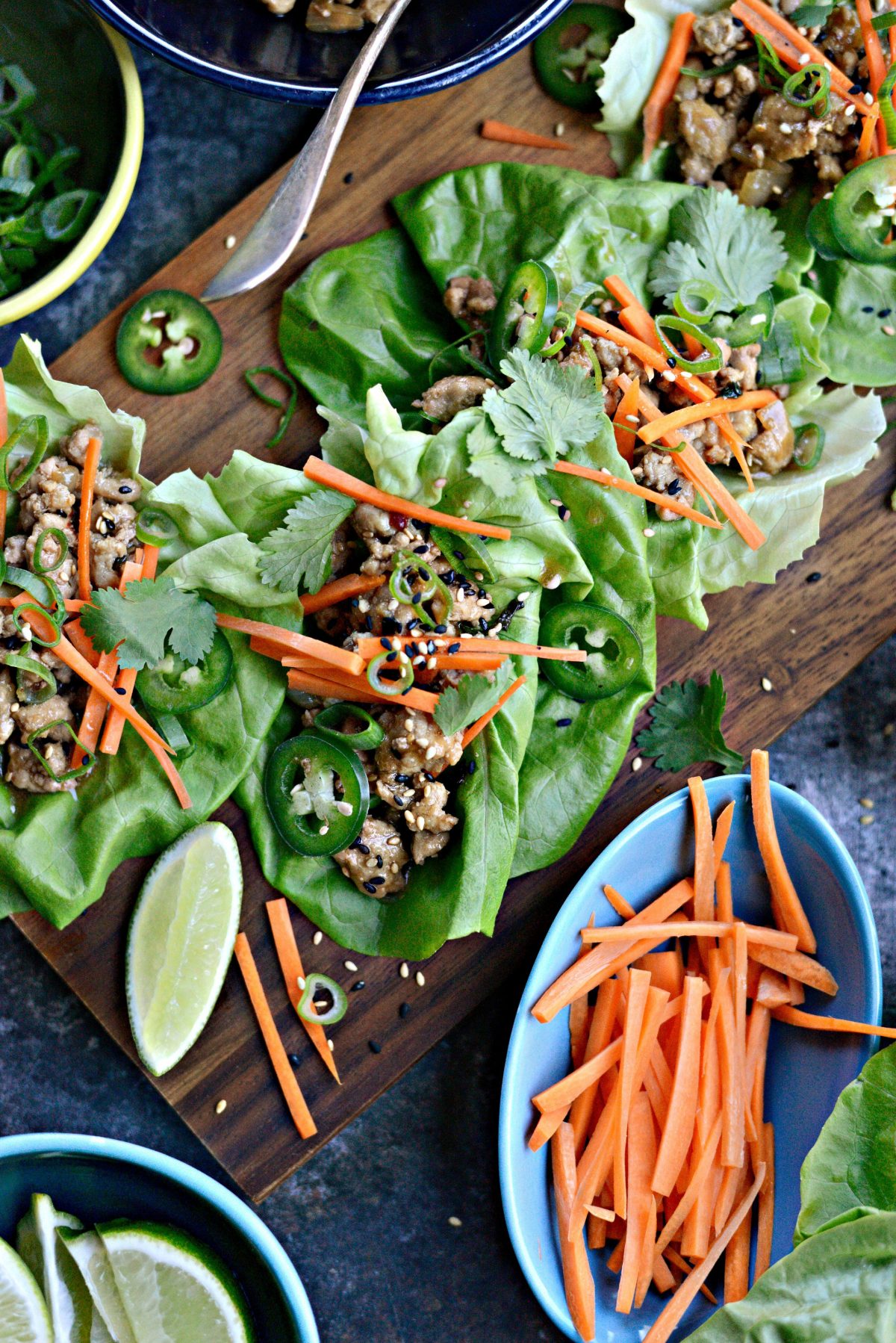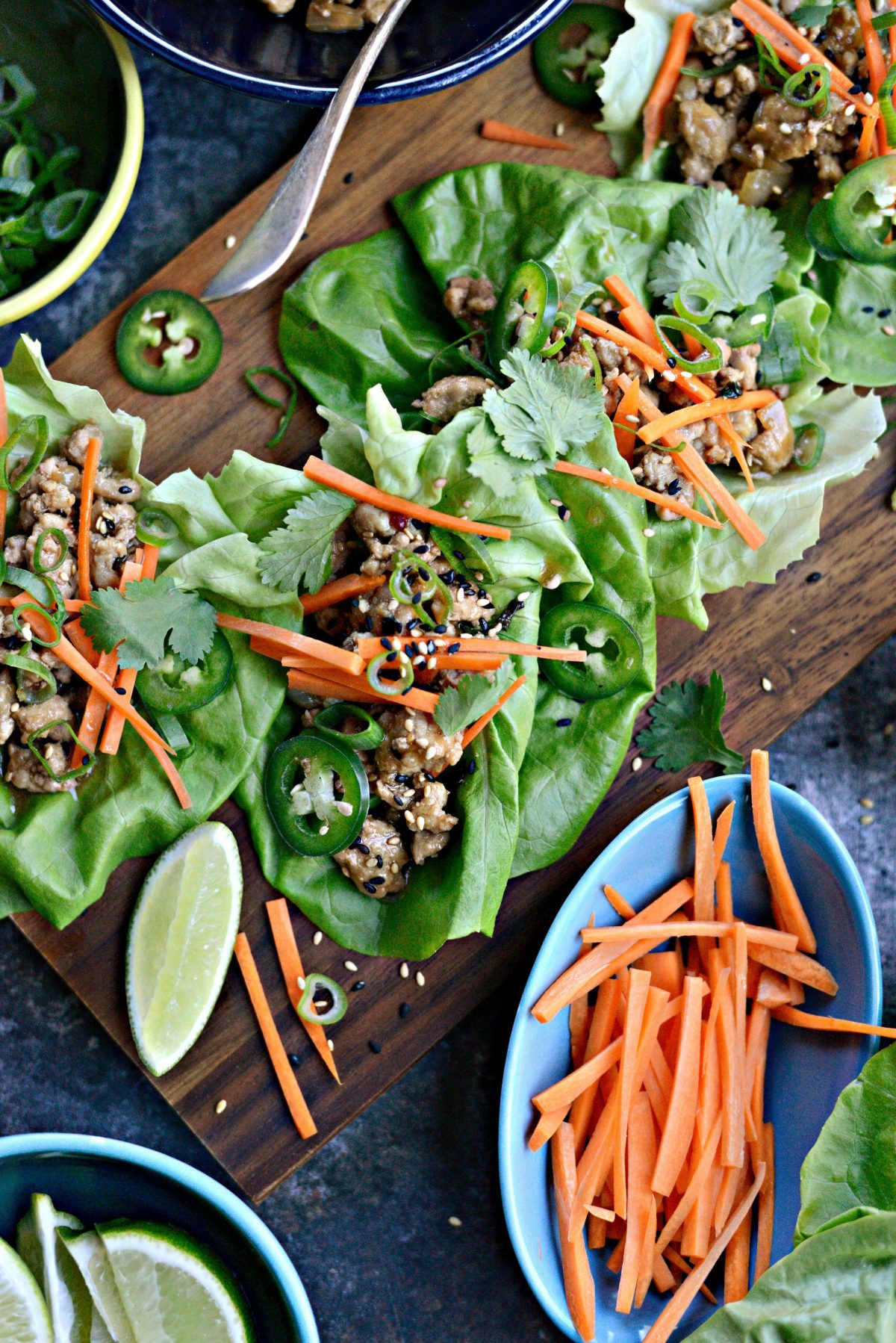 [this post contains affiliate links.]
This post may contain affiliate links.
Buy the Cookbook: Simply Scratch : 120 Wholesome Homemade Recipes Made Easy Now available on Amazon »
THANK YOU in advance for your support!