Learn How To Prepare Szechuan Peppercorns easily for your next recipe by following these simple steps.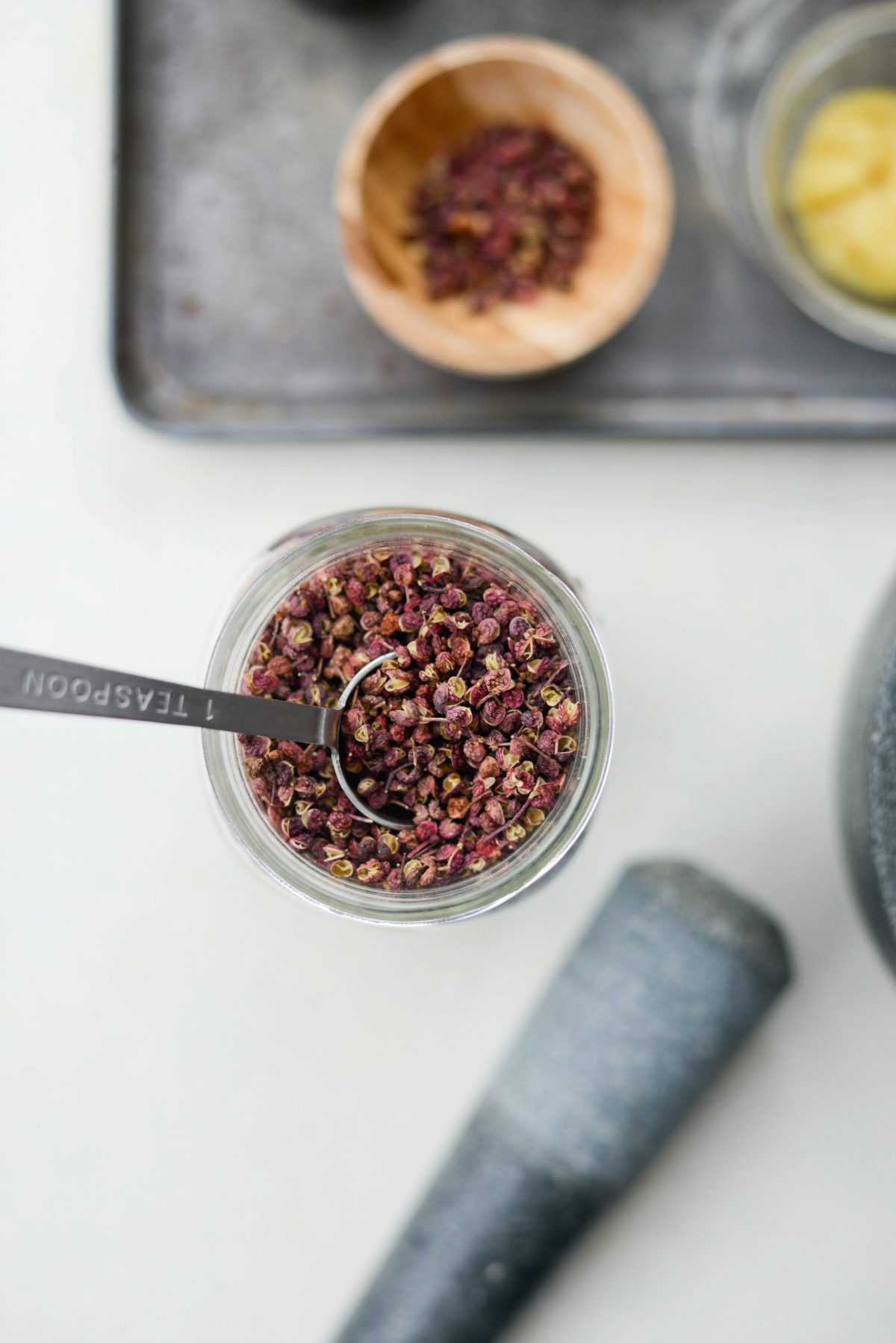 What are Szechuan or Sichuan peppercorns? Szechuan peppercorns are commonly used in Chinese cuisine and has a lemony flavor that works well with hot spices . It can even create a tingly numbness sensation in the mouth. You'll also find that Szechuan pepper isn't as pungent as black pepper. The hull around the seed can be used whole or ground to add flavor to your dish. Discarding any black seeds as you find them.
Oh yeah, and they're pretty! Every time I open the jar, I pause to smell them. It has an aroma that is familiar, black pepper mixed with something else I can't quite put my finger on. But I love it all the same.
I new to cooking with Szechuan pepper, and as of recently added a jar of Szechuan peppercorns to my spice cabinet. I've been testing recipes that include this vibrant spice and wanted to share how I prepare it for recipes.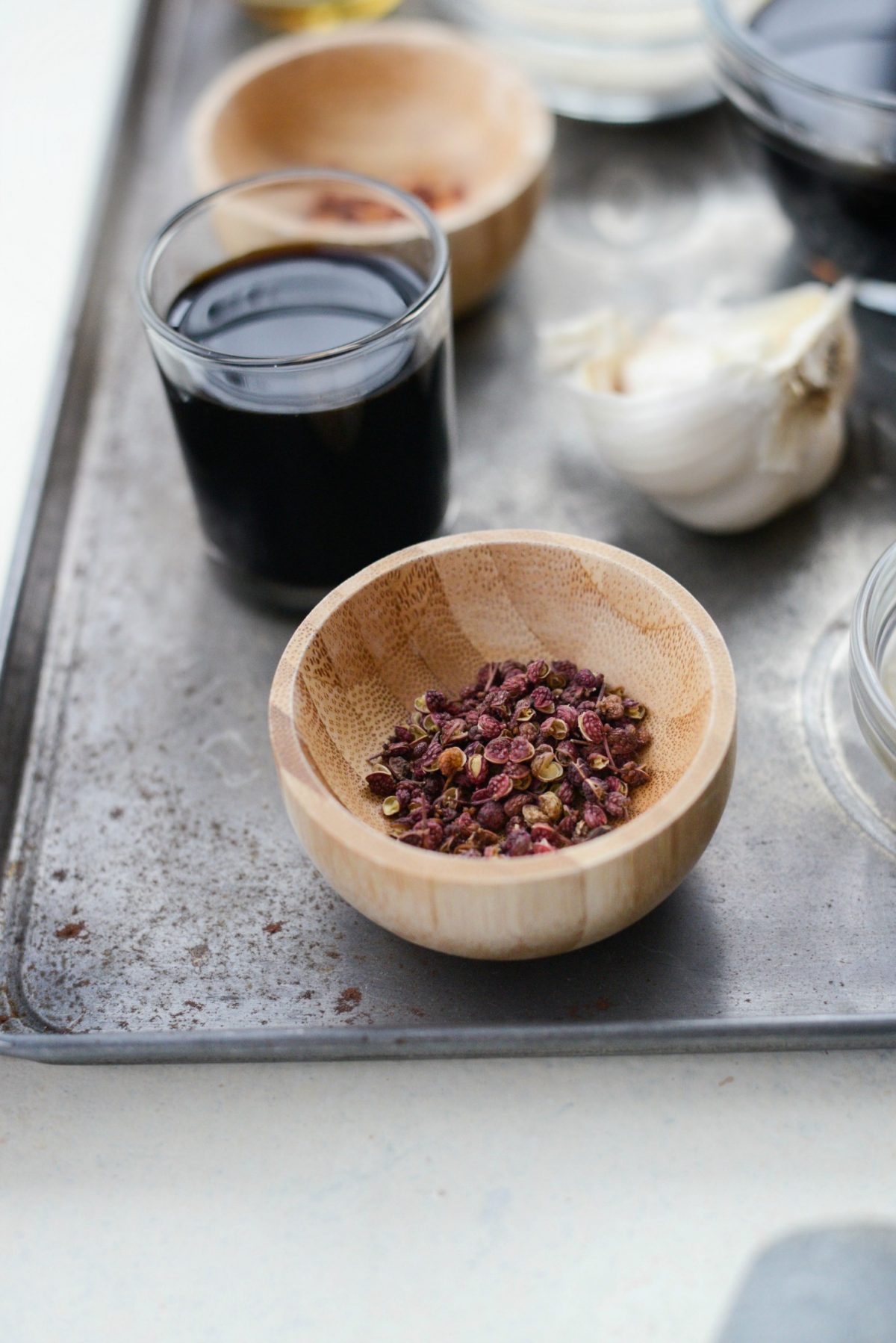 First measure and sort through your Szechuan peppercorns. Then, sort and pick out any black seeds and discard, only keeping the pink hued hull.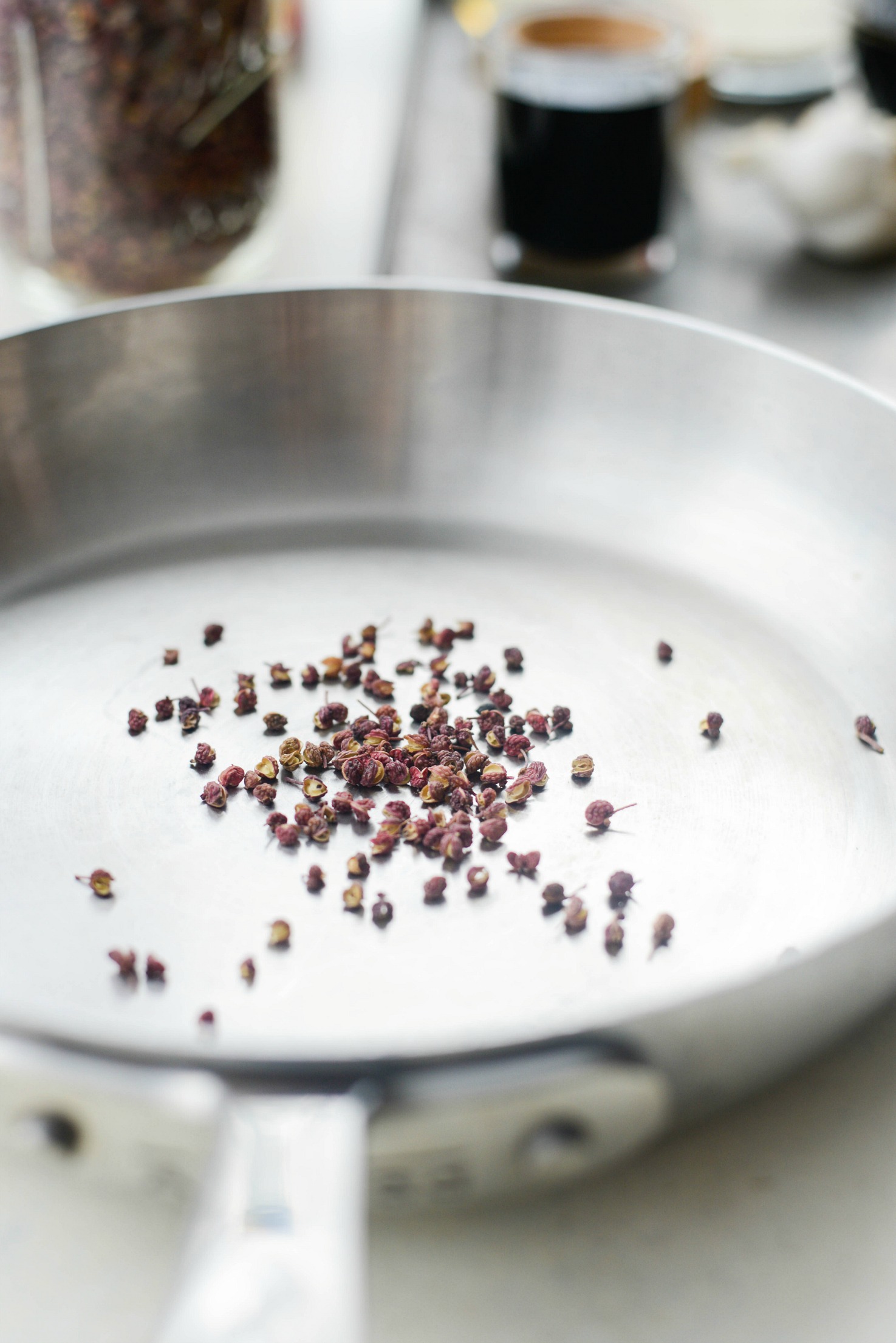 Next add the hulls to a skillet. Then heat over medium to medium-low heat until they become fragrant. This shouldn't take too long, about 5 to 8 minutes or less. Transfer to a plate to cool.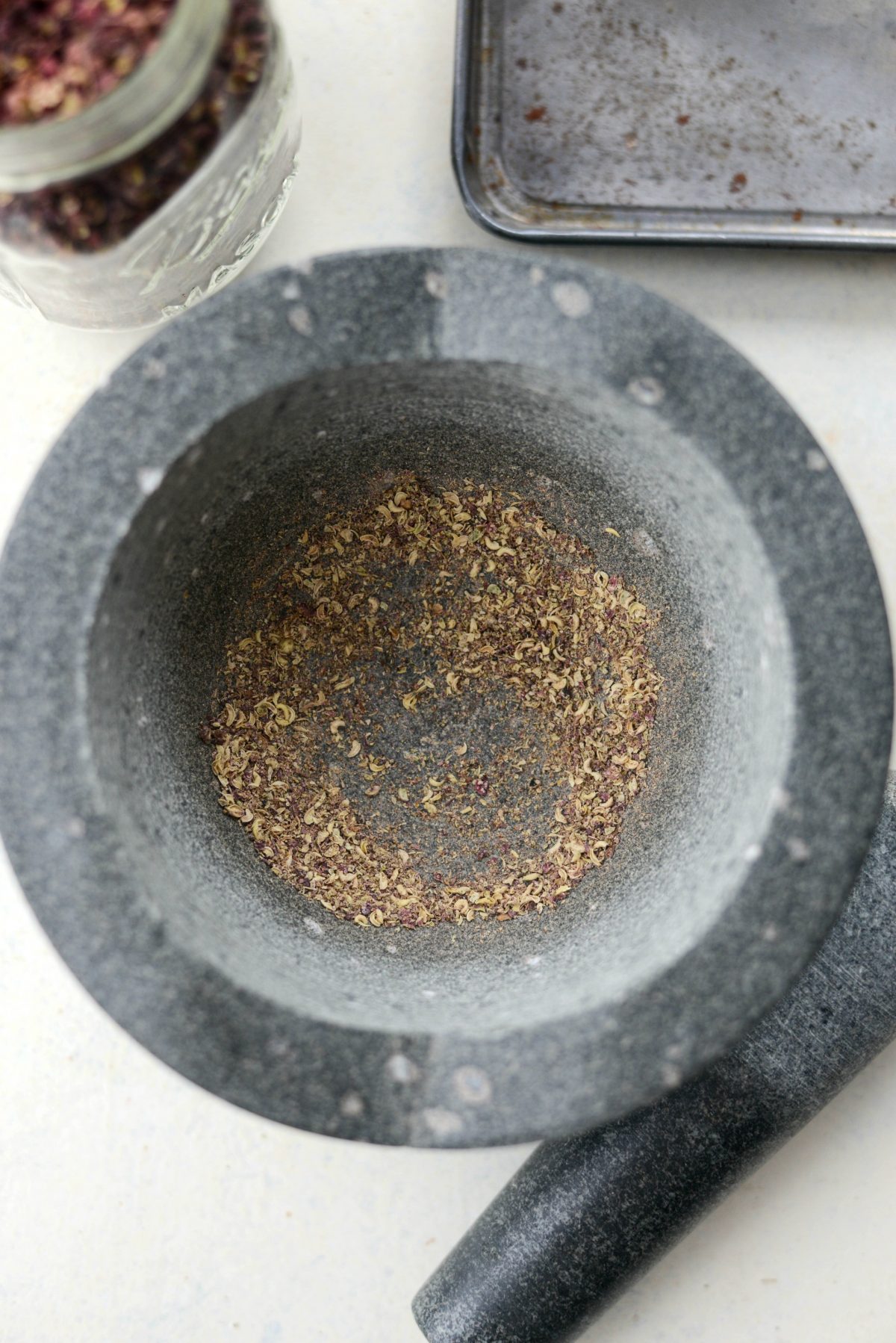 Then, once smelling cooled, transfer the Szechuan peppercorns to a mortar and use the pestle to grind and smash the peppercorns into very small pieces.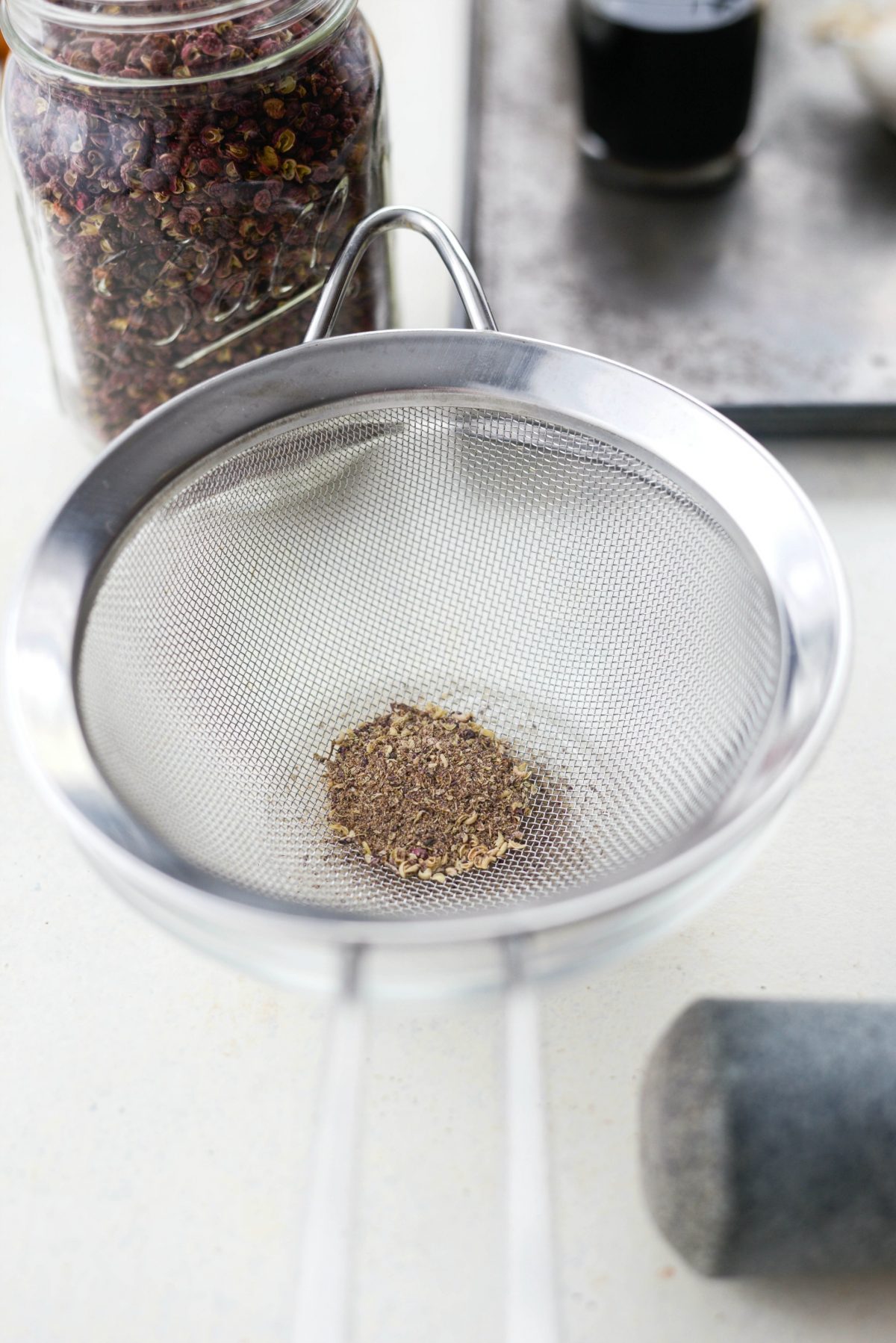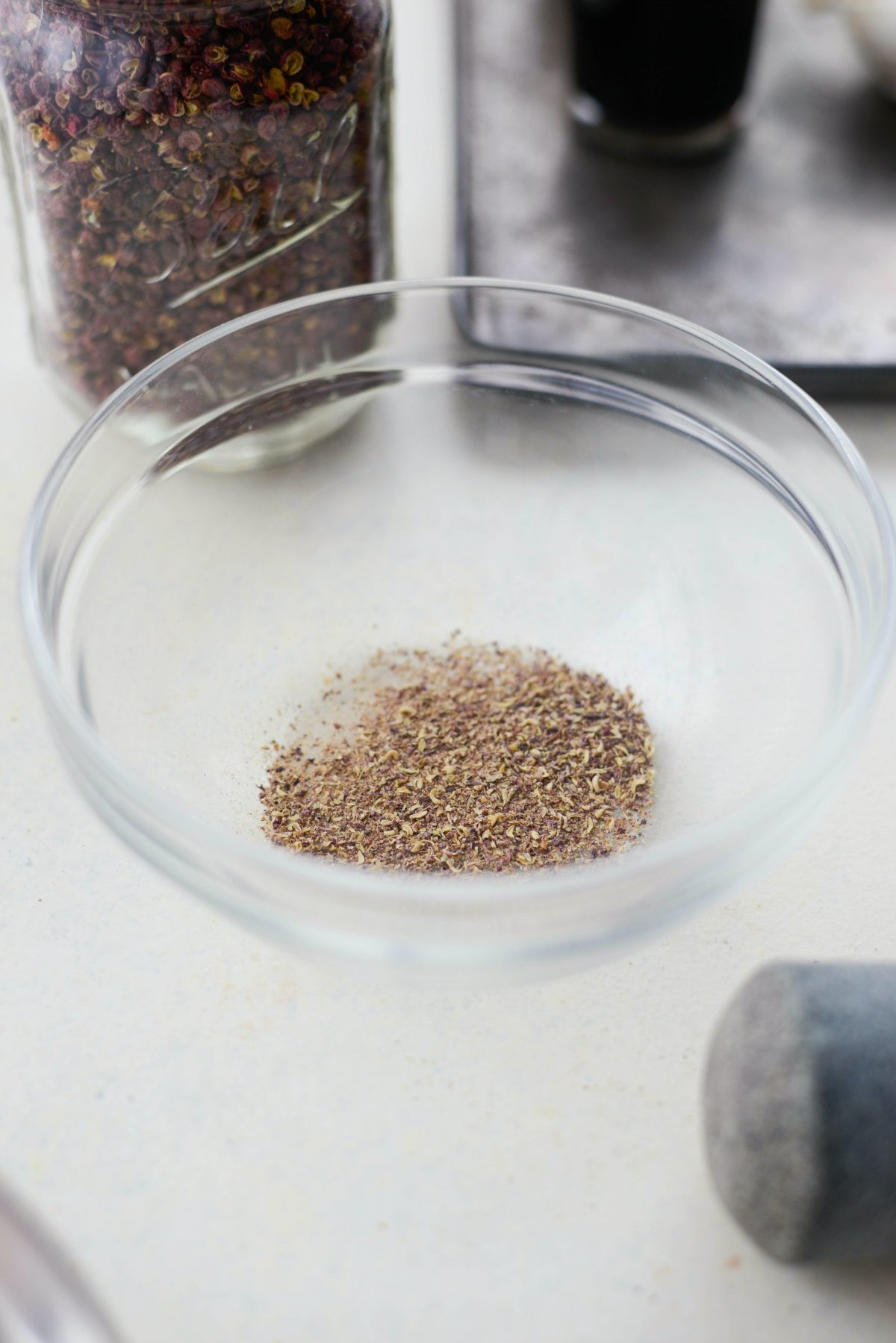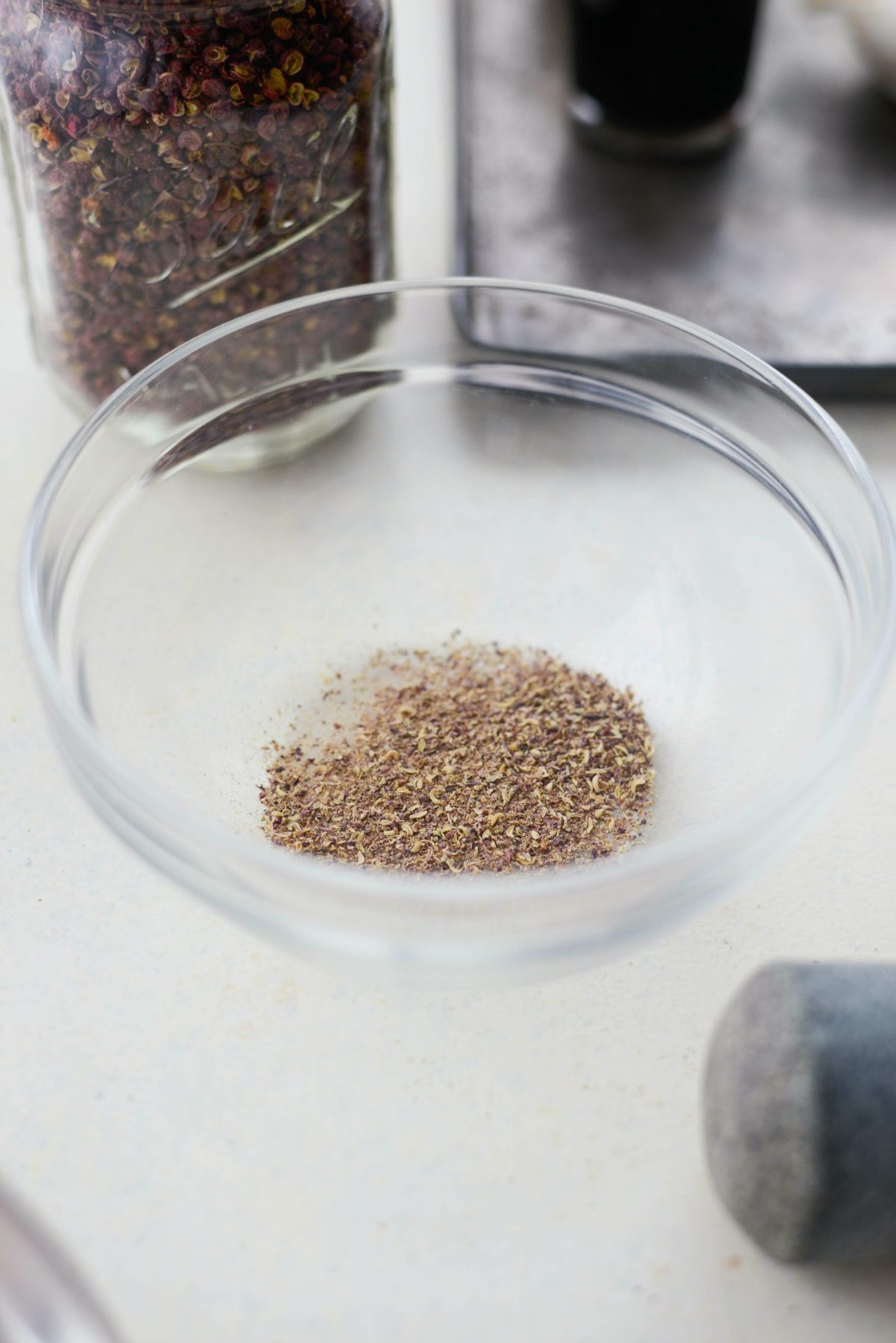 Lastly, transfer the ground Szechuan peppercorns to a mesh strainer, set over a bowl and sift. Use the ground szechuan pepper in the bowl and discarding the larger hull pieces.
It's better to grind your peppercorns in small batches because they will lose their flavor quickly. Freshly ground Szechuan pepper is better fresh. Refrigerate any extra ground Szechuan pepper.
Use in any recipe calling for ground szechuan peppercorns.
This post may contain affiliate links.
Buy the Cookbook: Simply Scratch : 120 Wholesome Homemade Recipes Made Easy Now available on Amazon »
THANK YOU in advance for your support!