Grilled Turkey Pesto Sandwich is your new favorite sandwich! Sliced grilled turkey, homemade pesto, tomato and fresh mozzarella sandwiched between toasted sourdough bread.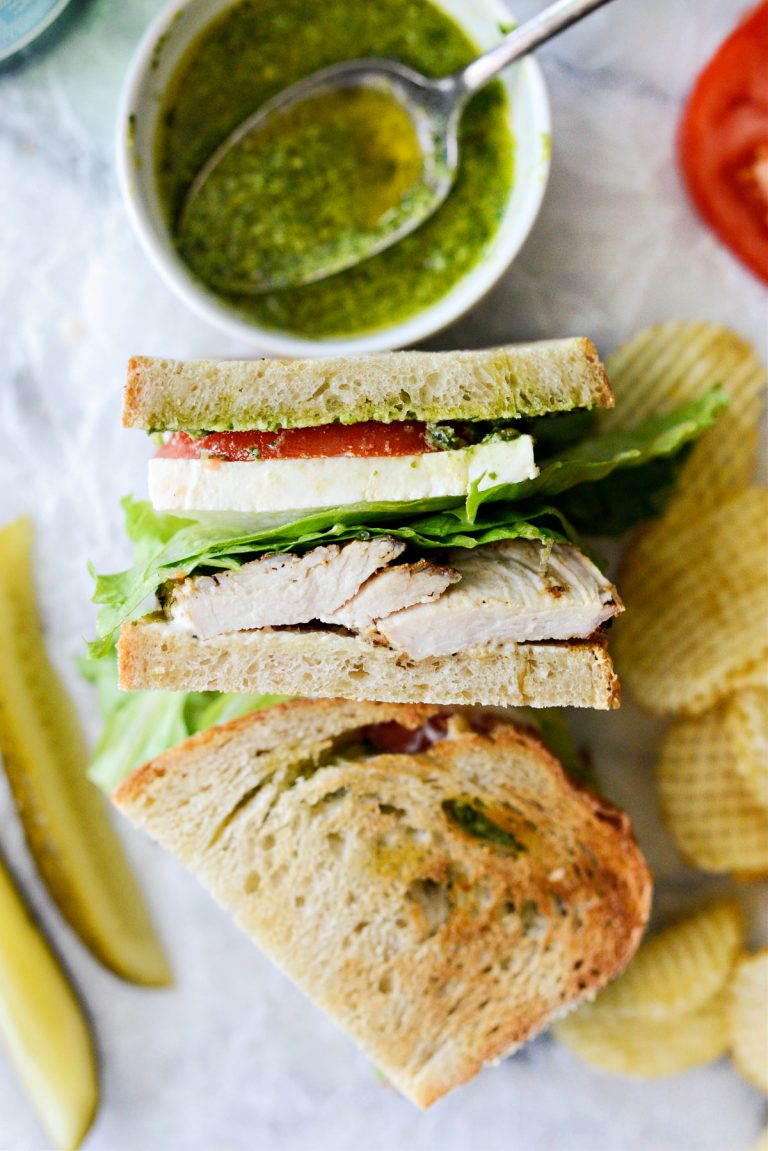 How can a simple sandwich be so good?
That is exactly what will cross your mind when you take a bit of this sandwich. It's an end of summer sandwich best when made using fresh garden tomatoes and homemade pesto. And, instead of deli meat, I use lean turkey breast tenderloins that I season and grill. I promise you it's a million times better than cold lunch meat.
Simply layer pesto, tomatoes, fresh mozzarella and the sliced turkey between two slices of toasted sourdough. One word: incredible.
So easy. SO good.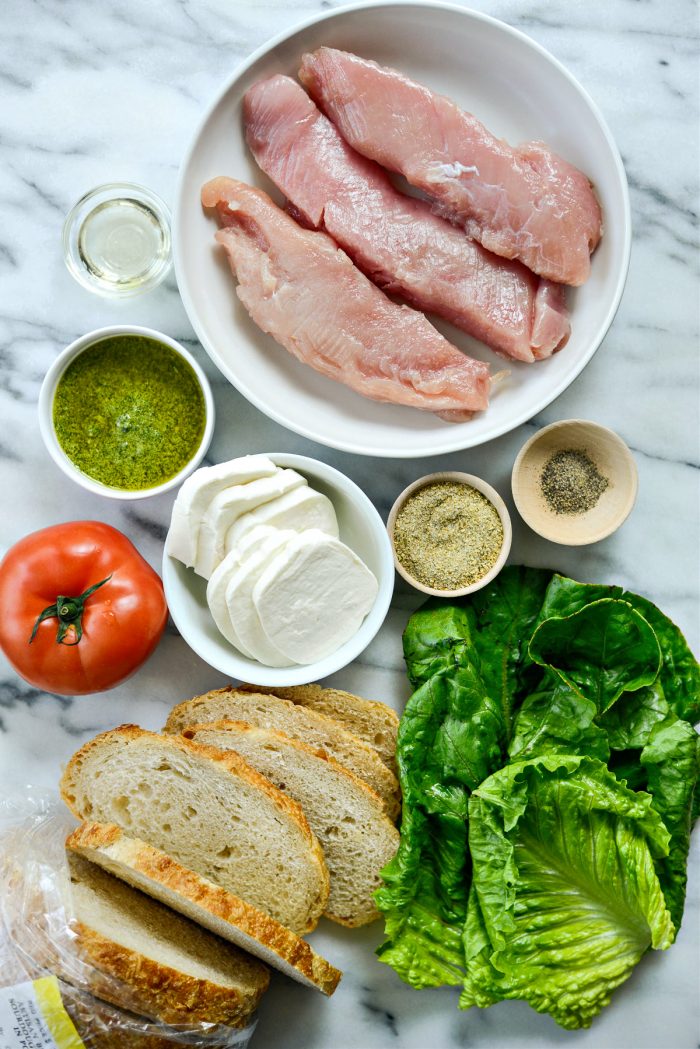 To Make This Turkey Pesto Sandwich You Will Need:
turkey breast tenderloins
extra light olive oil
adobo seasoning
black pepper
sourdough bread
basil pesto
mayonnaise or smashed avocado
tomato
fresh mozzarella
romaine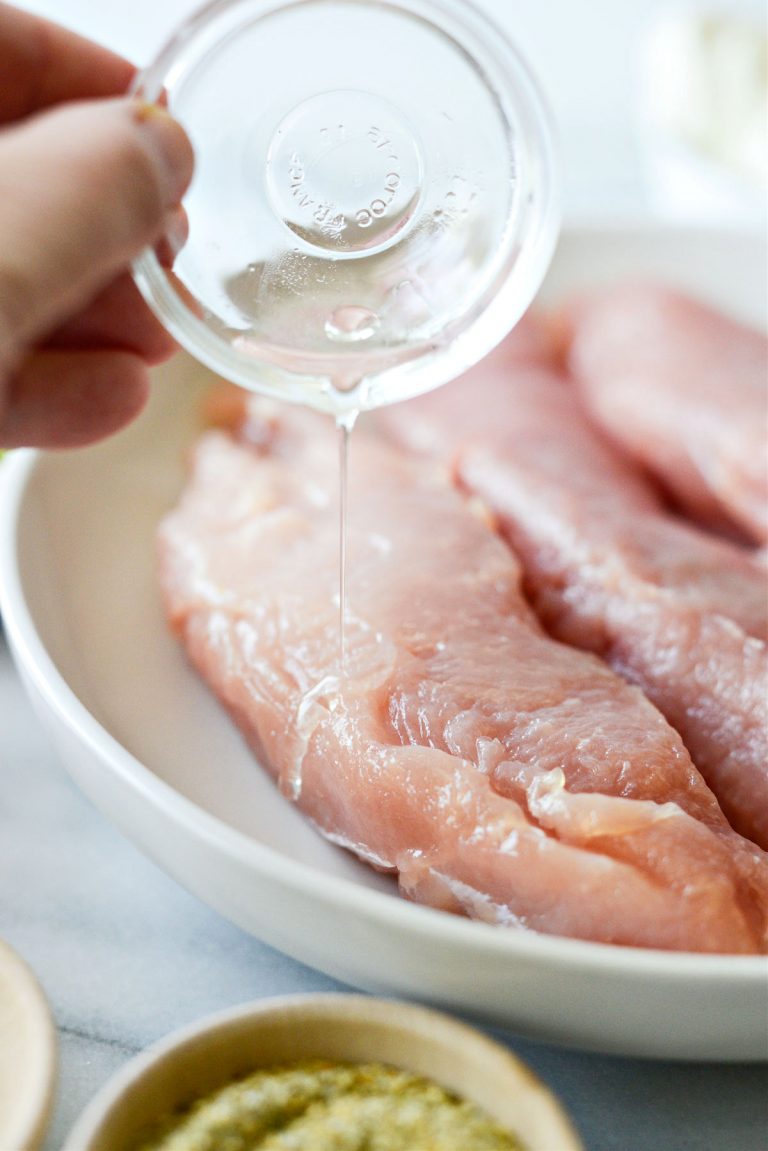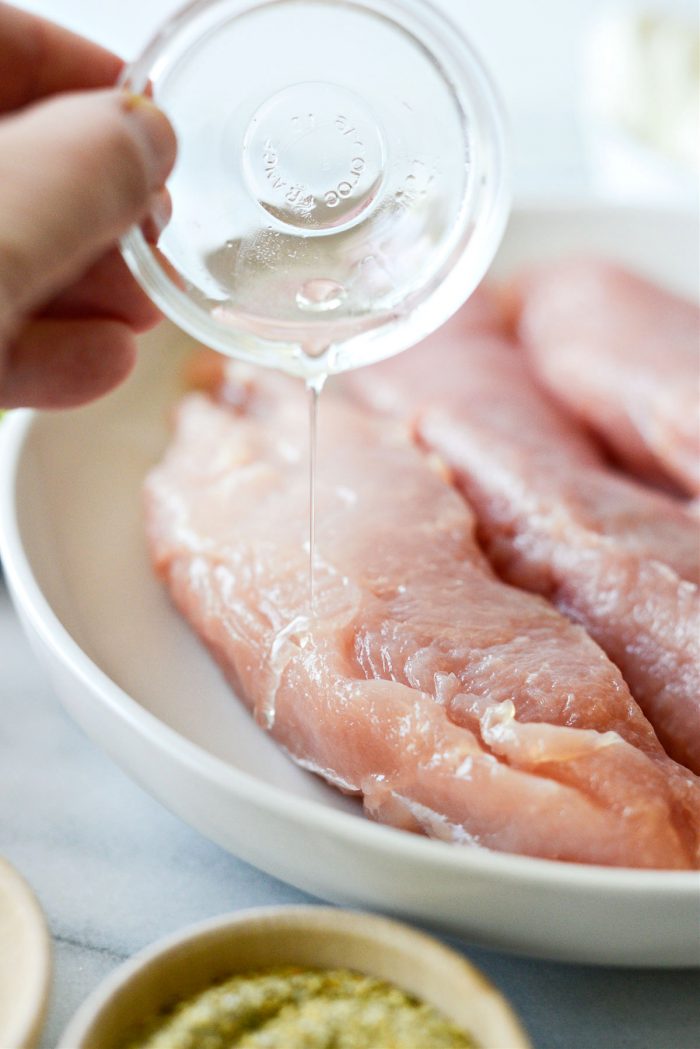 Preheat your outdoor grill to 500°.
Drizzle 1 package (about 1 and 1/4 pounds) turkey breast tenderloins with 2 teaspoons olive oil, use tongs and toss to coat.
Next sprinkle both sides with 2 tablespoon adobo seasoning and 1/2 teaspoon ground black pepper.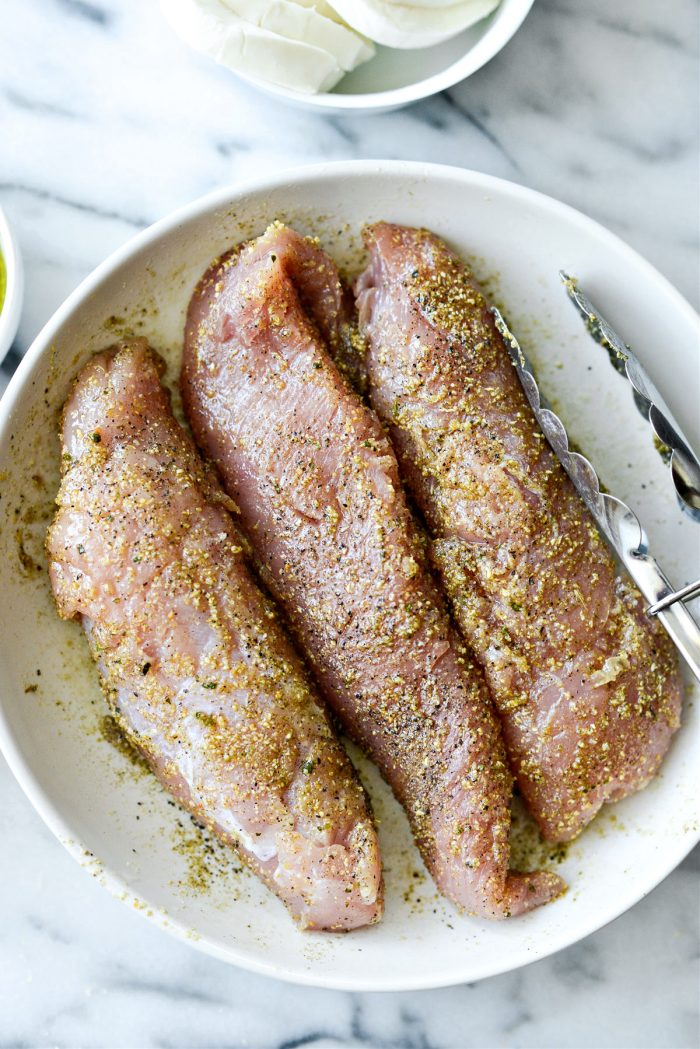 Again, tossing until evenly coated.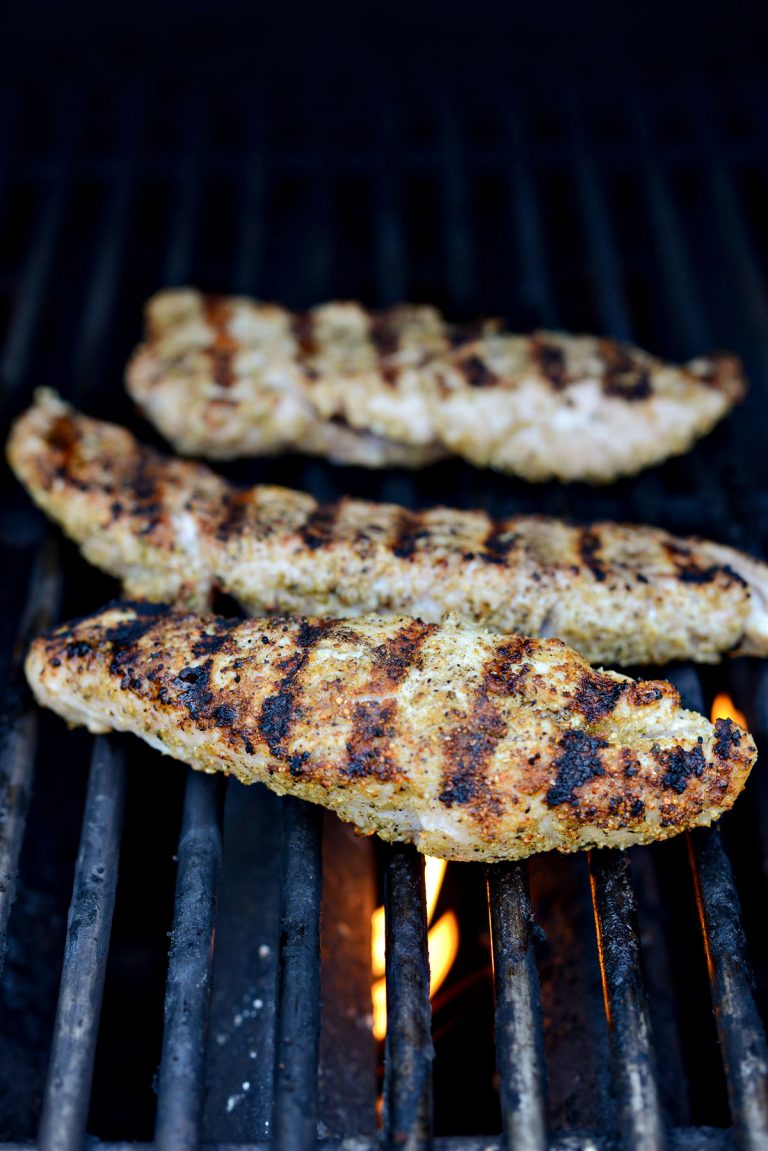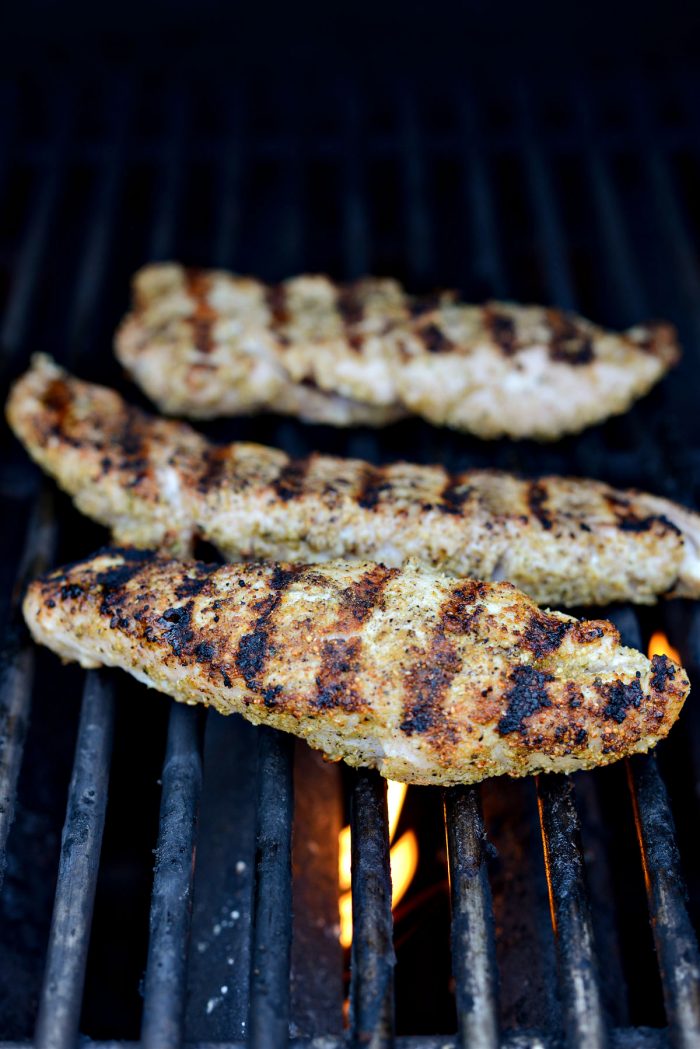 Once your grill is hot, place the seasoned tenderloins and cover and grill 3 to 4 minutes a side for a total of around 8 minutes OR until fully cooked and no longer pink.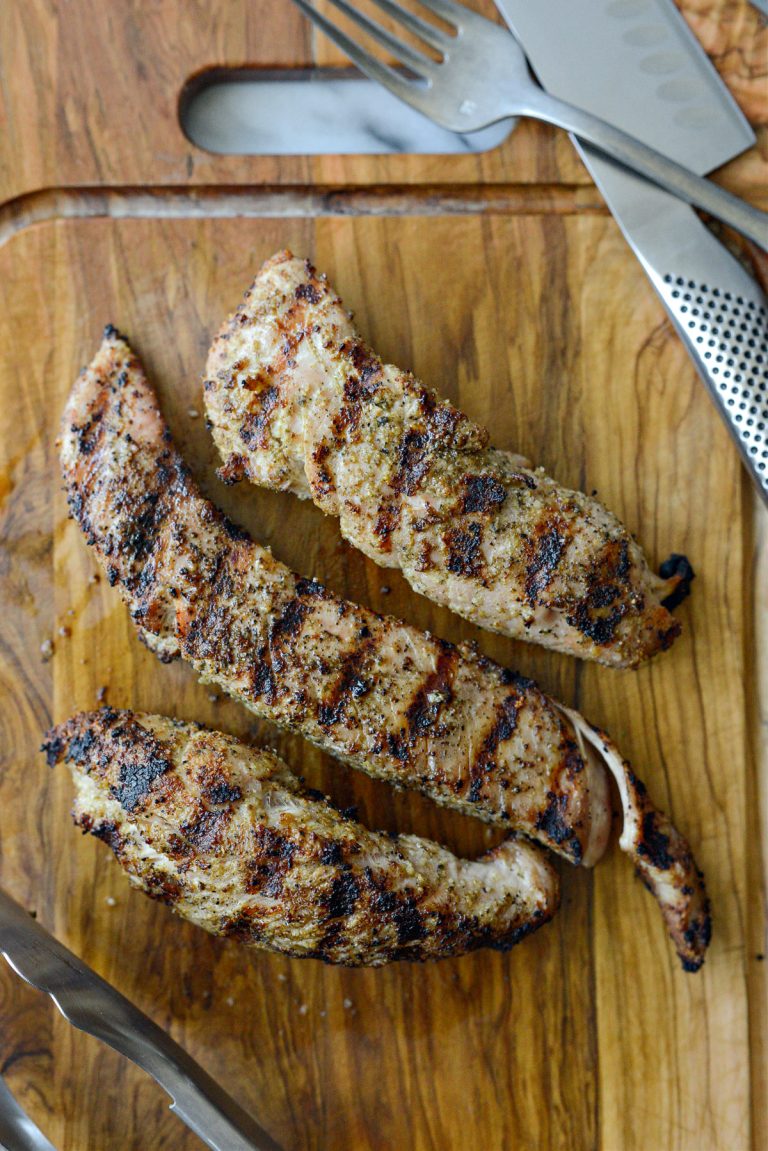 Transfer the grilled turkey tenderloins to a cutting board, cover loosely with foil and let rest for about 5 minutes.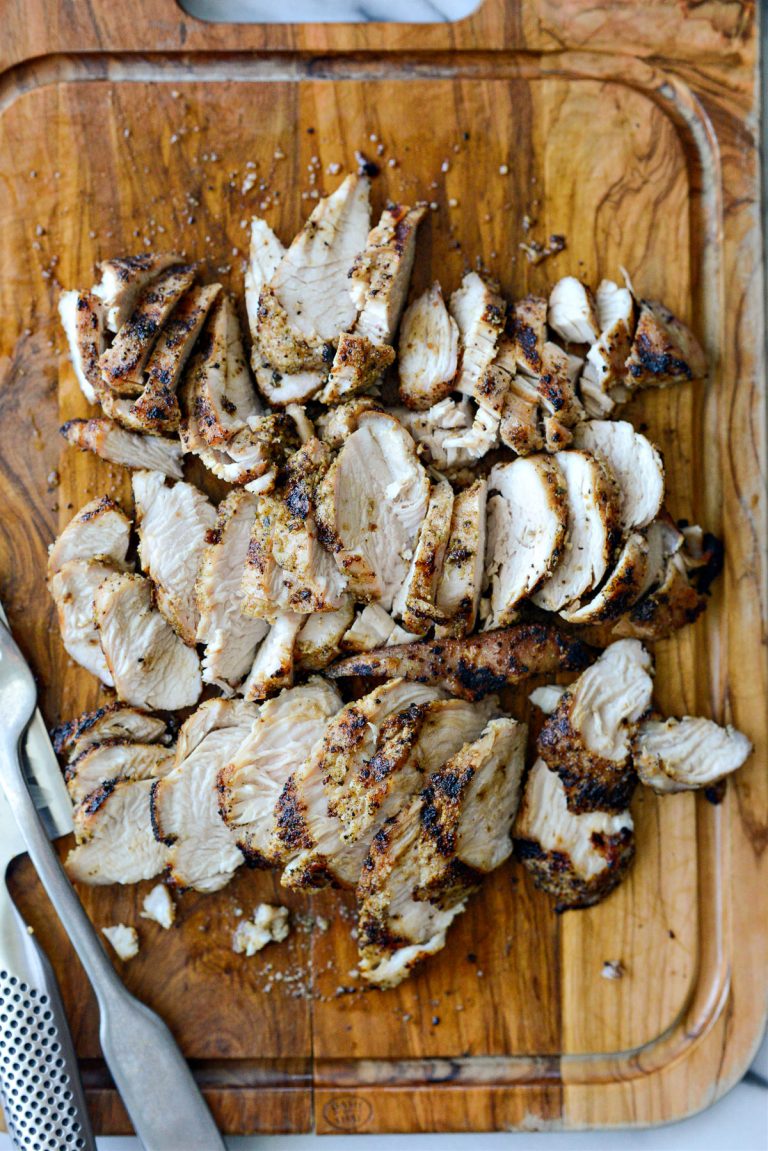 Then slice. And maybe snag a piece or two or three. SO GOOD.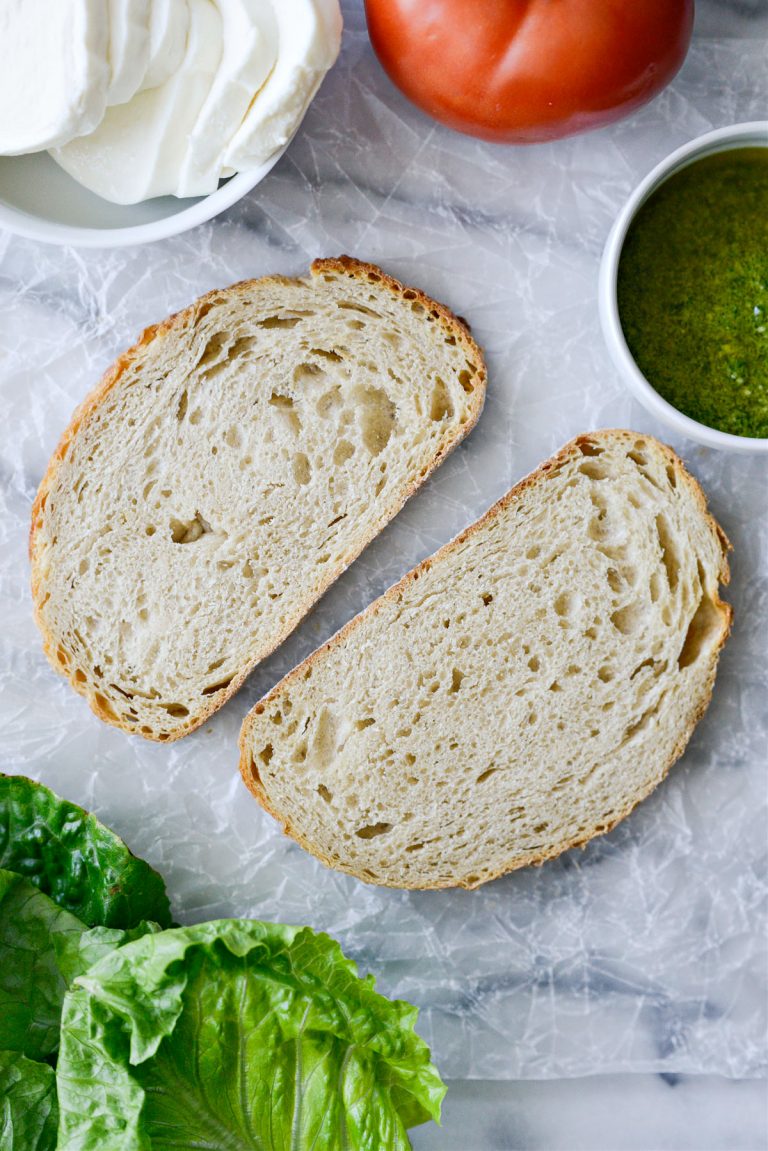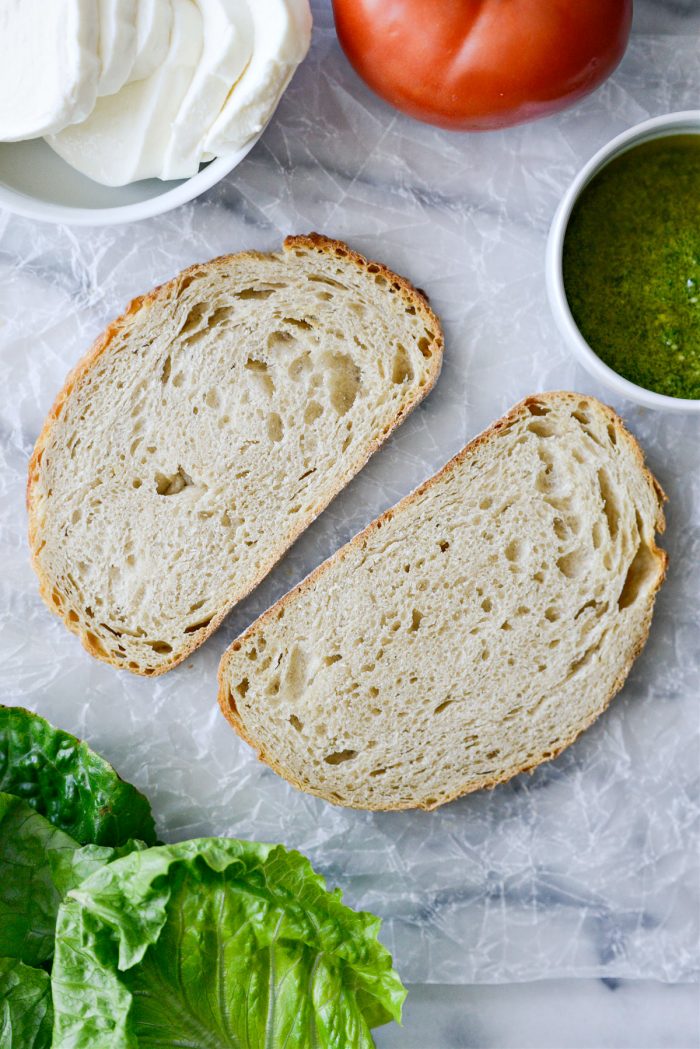 Toast the sourdough slices. I know this doesn't look toasted but it is. I had accidentally pressed the bagel button, so the opposite side is a little toastier.
Spread 1 tablespoon pesto on the inside of one slice.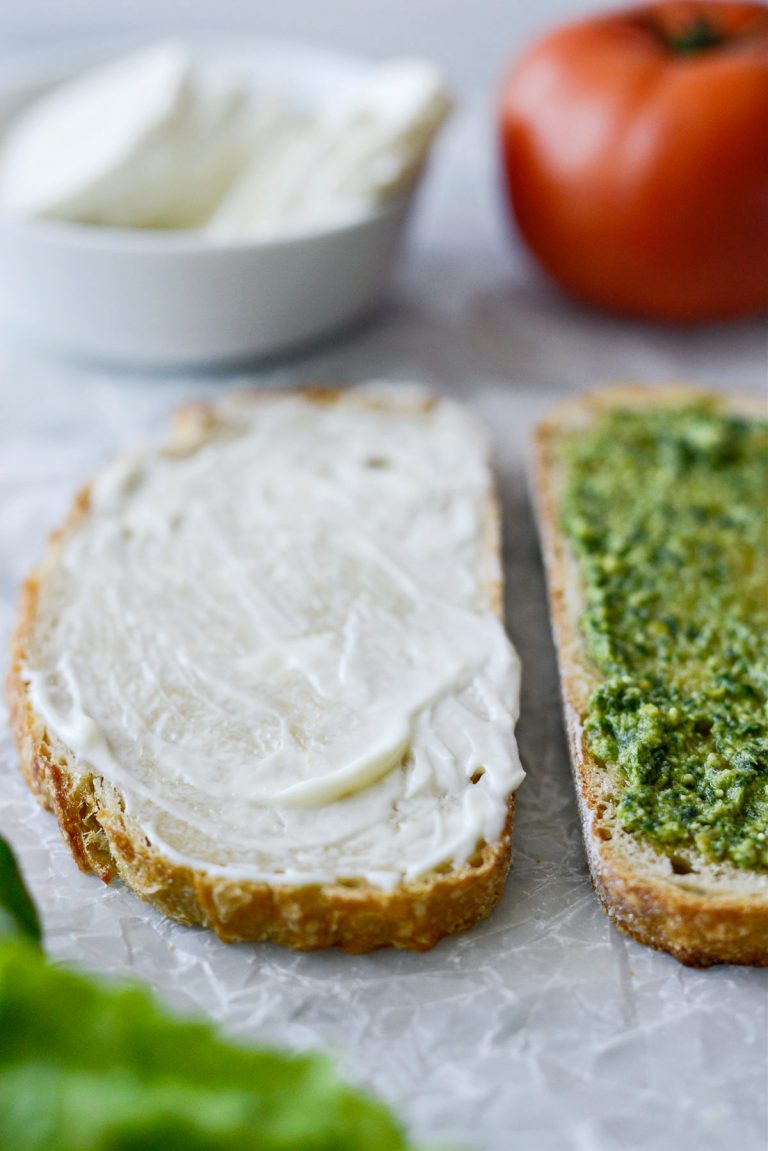 And 1 tablespoon mayo on the other side. Alternatively, you can use smashed avocado. Both are delicious!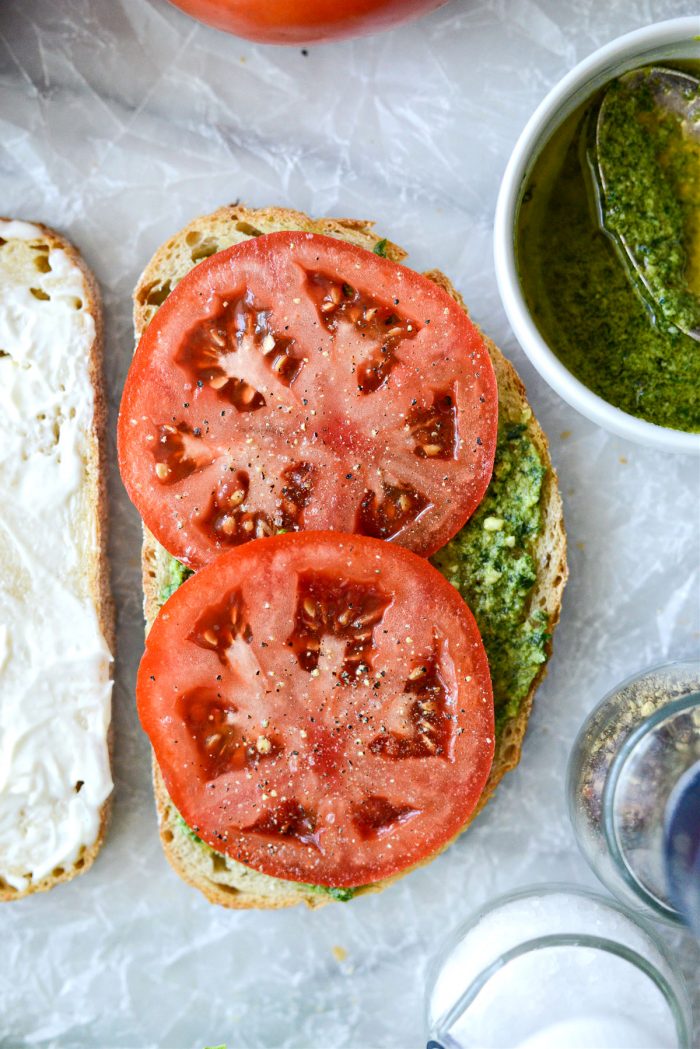 Top the pesto side with 2 slices of tomato and season with salt and pepper.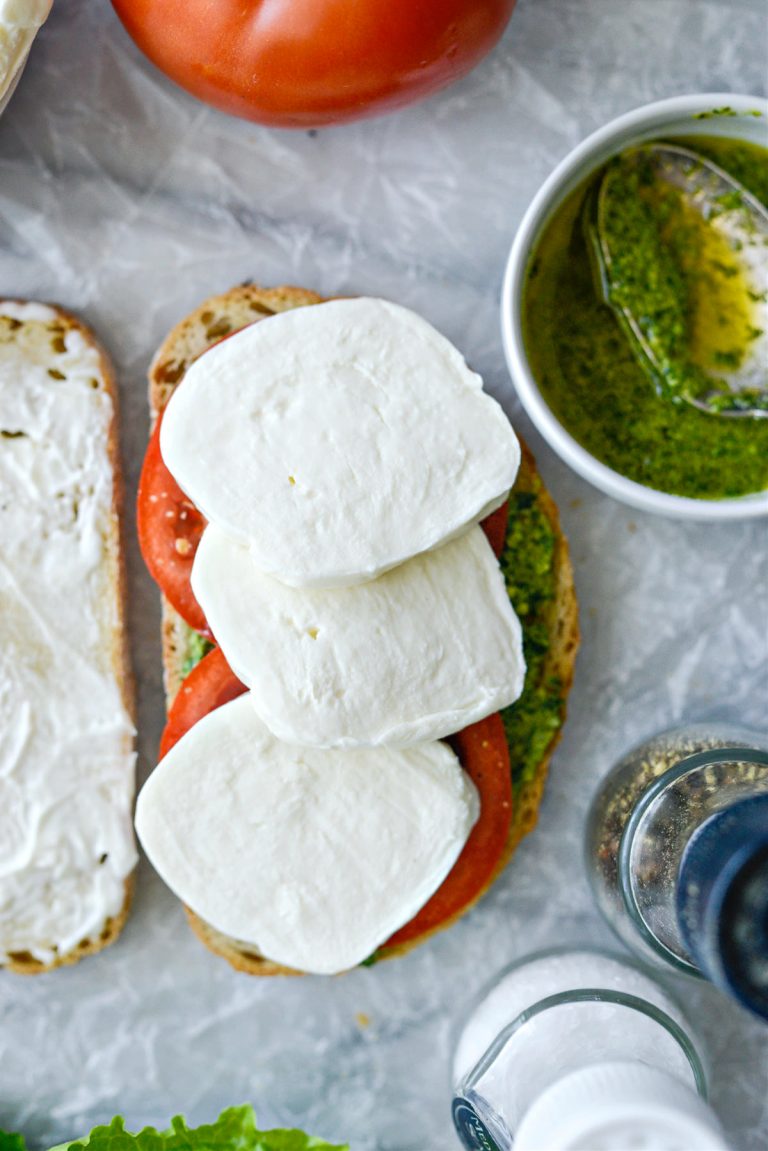 Then top the tomato with a few slices of fresh mozzarella.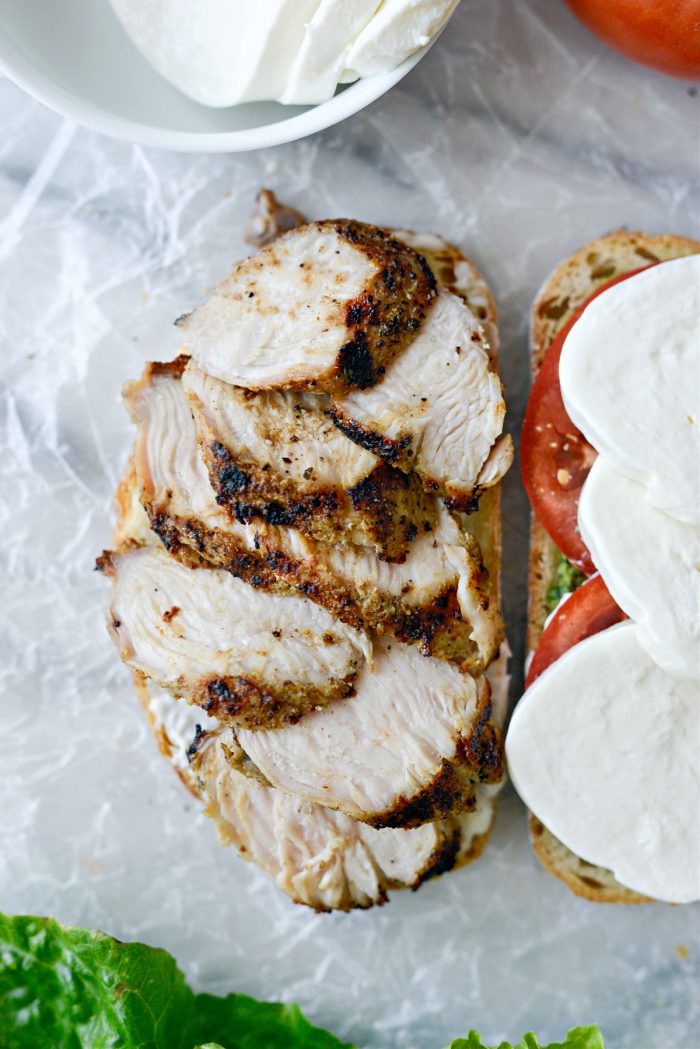 Lastly, top the mayo side with sliced grilled turkey.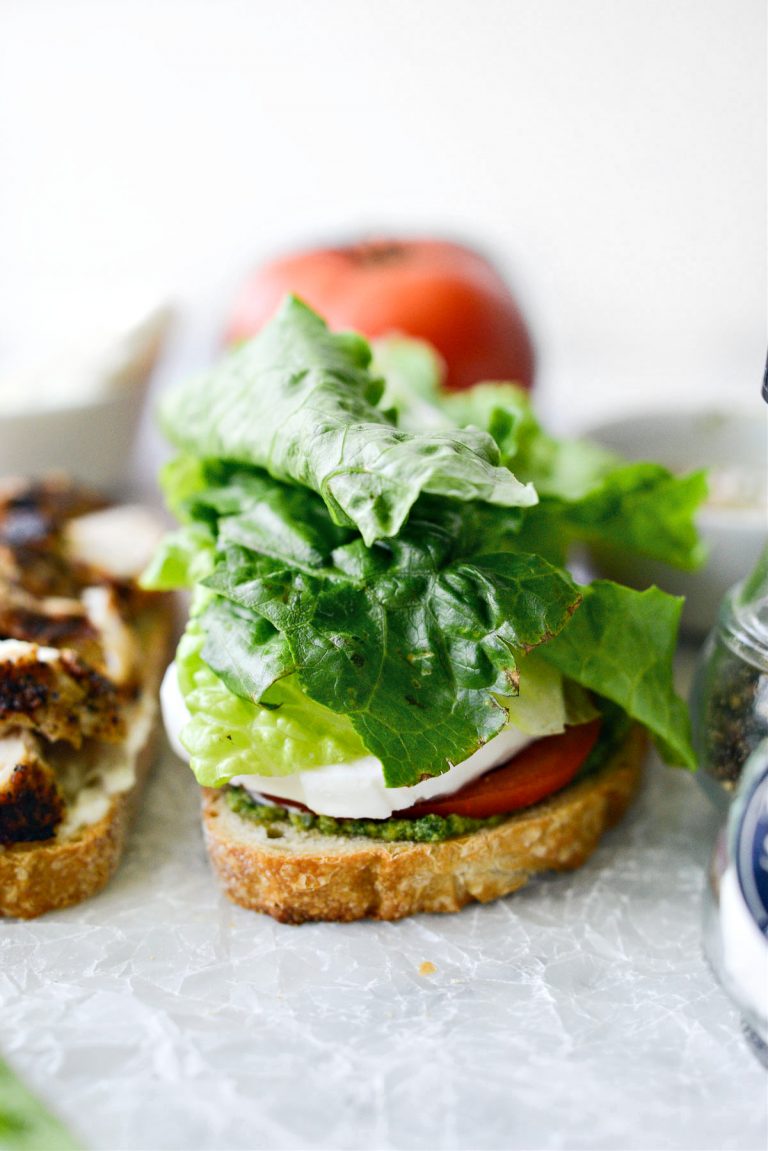 Oh! Don't forget to add some romaine lettuce for that crisp freshness.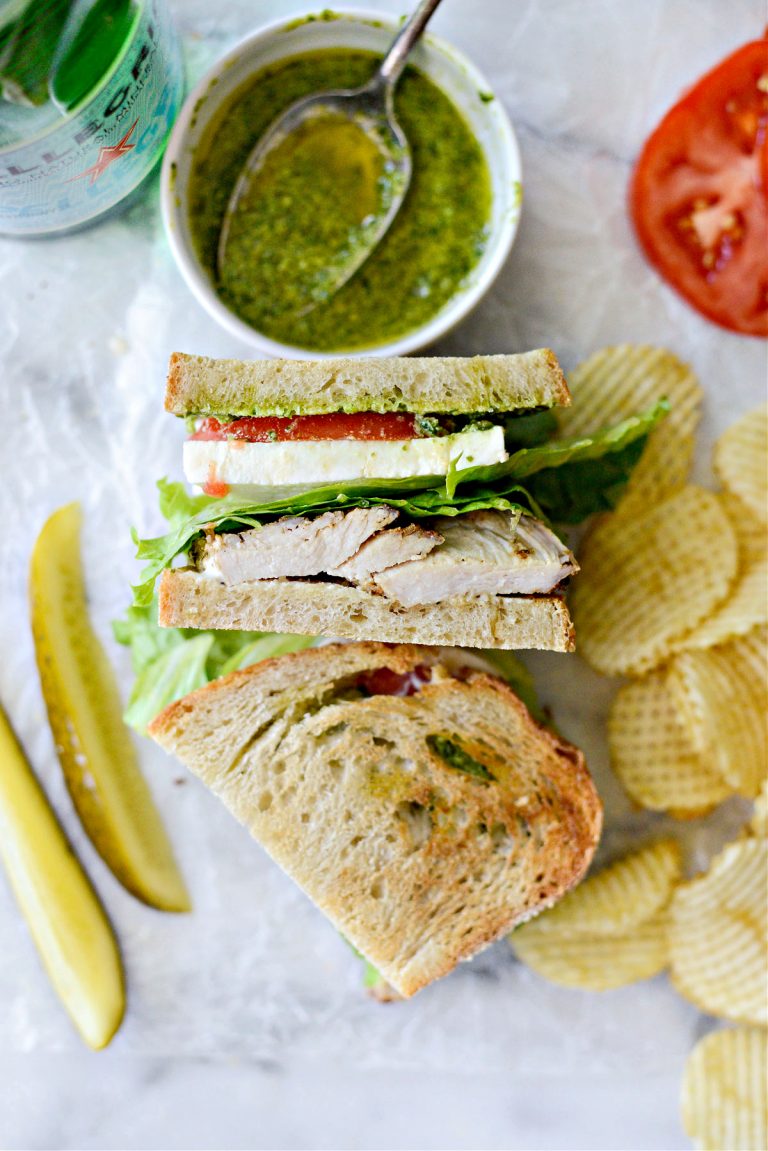 Cut in half and serve with pickle spears and waffle chips! And extra pesto because YUM.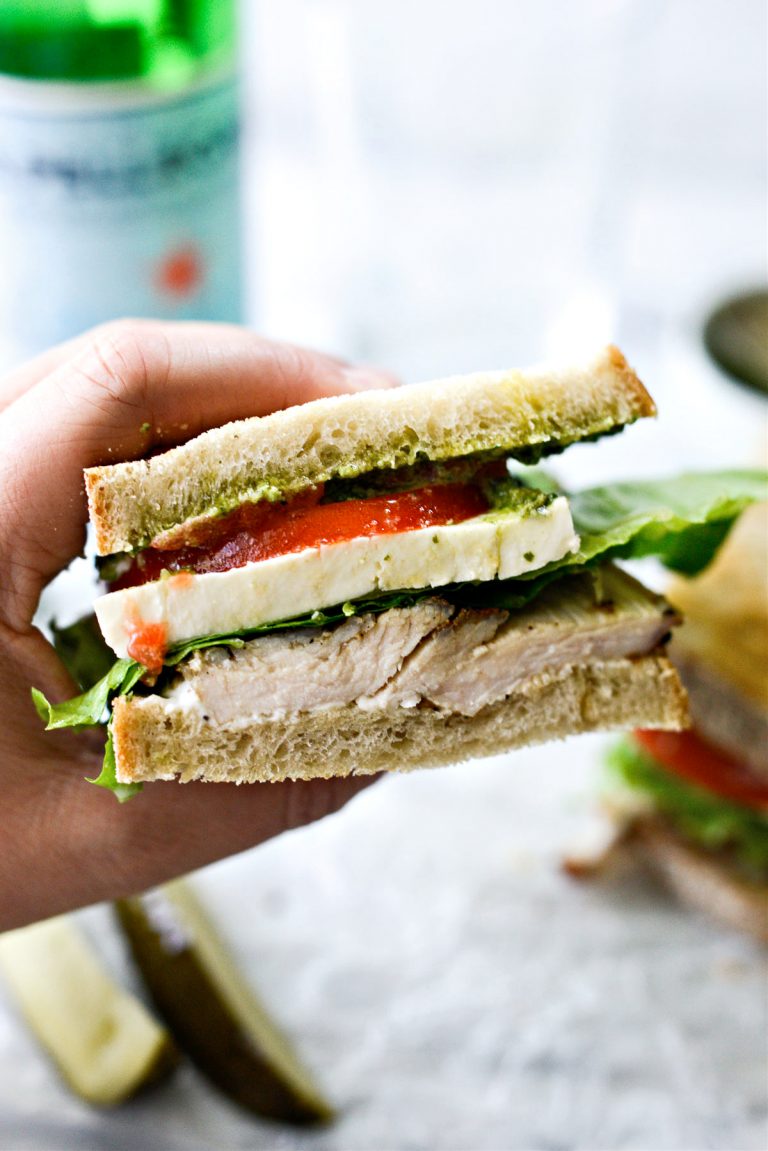 Enjoy! And if you give this Turkey Pesto Sandwich a try, let me know! Snap a photo and tag me on twitter or instagram!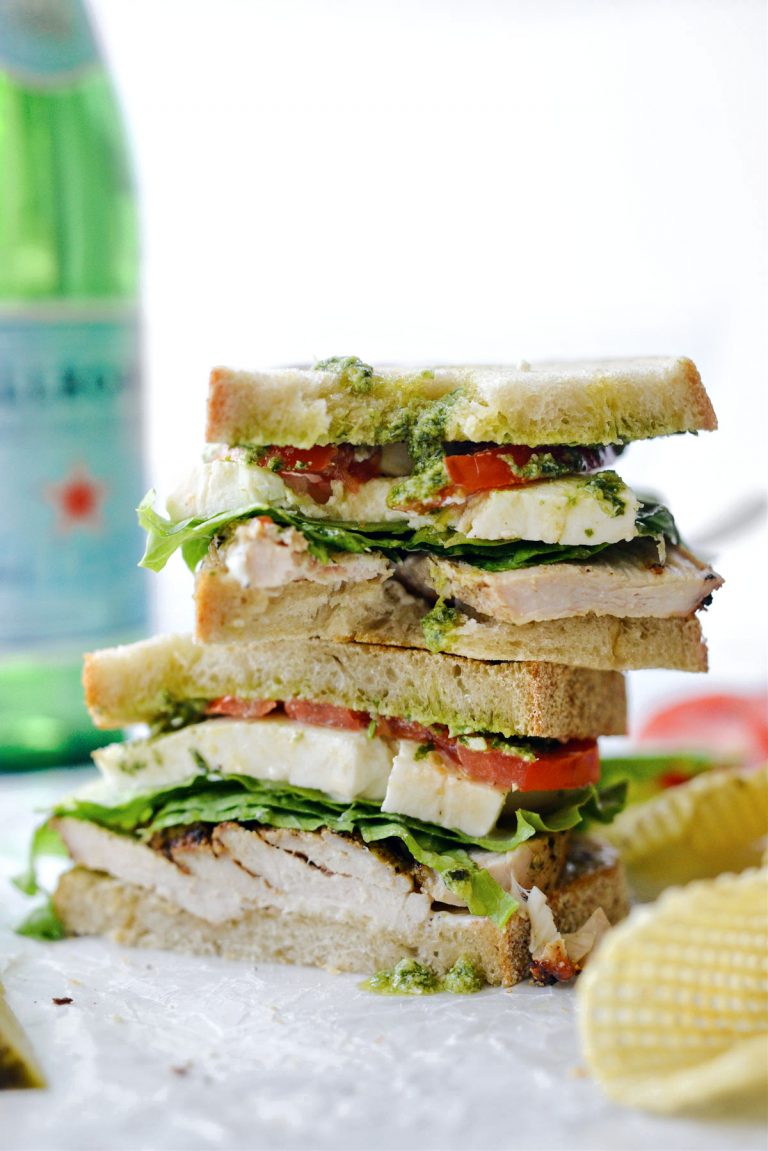 This post may contain affiliate links.
Buy the Cookbook: Simply Scratch : 120 Wholesome Homemade Recipes Made Easy Now available on Amazon »
THANK YOU in advance for your support!