Start your weekend off right with freshly baked Glazed Buttermilk Cake Doughnuts! Tender, slightly tangy and nutmeg spiced cake doughnuts dipped in a vanilla glaze. It's a simple and a classic flavor combination that goes perfectly with your morning coffee or tea. Yields 16 doughnuts in under an hour.
I Miss The Days I'd Wake Up To Doughnuts.
As a kid, I would wake up every Saturday or Sunday, run downstairs and hope I'd see my dad sitting at the end of the table with his steaming mug of Folgers and an white with orange, pink Dunkin' Donuts box.
Fast forward thirty-some-years later and our youngest, Malloree wakes up on Wednesday, rolls out of bed at noon to make her latte, enjoys a homemade doughnut and doesn't even question it. Lucky girl.
I mean, what's better than coffee and a doughnut? A coffee and three doughnuts.
To Make These Glazed Buttermilk Cake Doughnuts You Will Need:
unbleached all-purpose flour or cake flour
granulated sugar
baking powder
kosher salt
baking soda
ground nutmeg
cinnamon
eggs
unsweetened apple sauce
unsalted butter (melted and cooled)
vanilla extract
buttermilk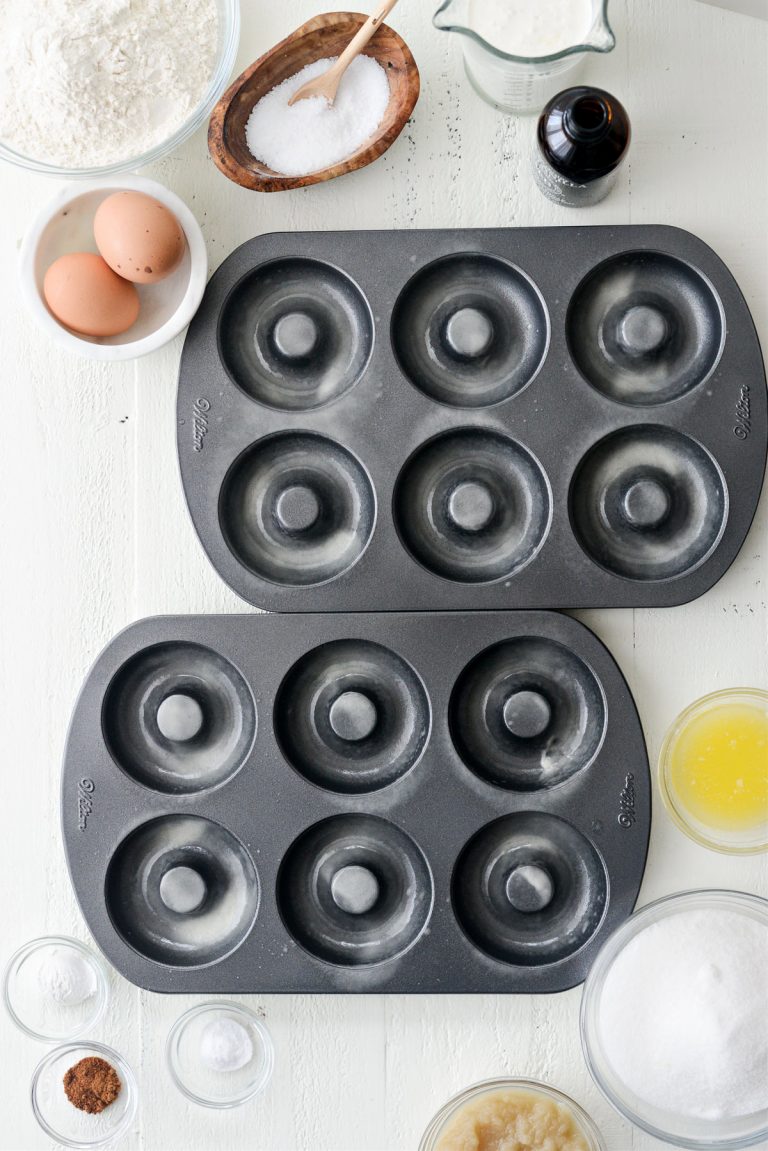 Preheat your oven to 375° and grease your pans with nonstick spray. You can also melt a little bit of butter and brush each cavity with a pastry brush.
In a medium bowl, measure and add in 2 cups unbleached all-purpose flour (if you have cake flour that would be fine too!), 1 cup granulated sugar, 1 teaspoon baking powder, 1/2 teaspoon kosher salt, 1/4 teaspoon baking soda, 1/2 teaspoon ground nutmeg and a pinch of ground cinnamon. Whisk to combine and set off to the side.
When I went to blog this recipe, I did not have buttermilk on hand. Instead I used heavy cream (because I had it in the fridge) and stirred in a scant tablespoon white vinegar. You could also do this with milk and lemon juice.
In a larger bowl, crack in both eggs and measure and add in 1/2 cup unsweetened apple sauce, 2 tablespoons unsalted (melted and cooled) butter and 1 tablespoon vanilla. Whisk to combine. If you don't have the applesauce on hand, you can use a light and flavorless oil.
Whisk well until all of these ingredients are combined.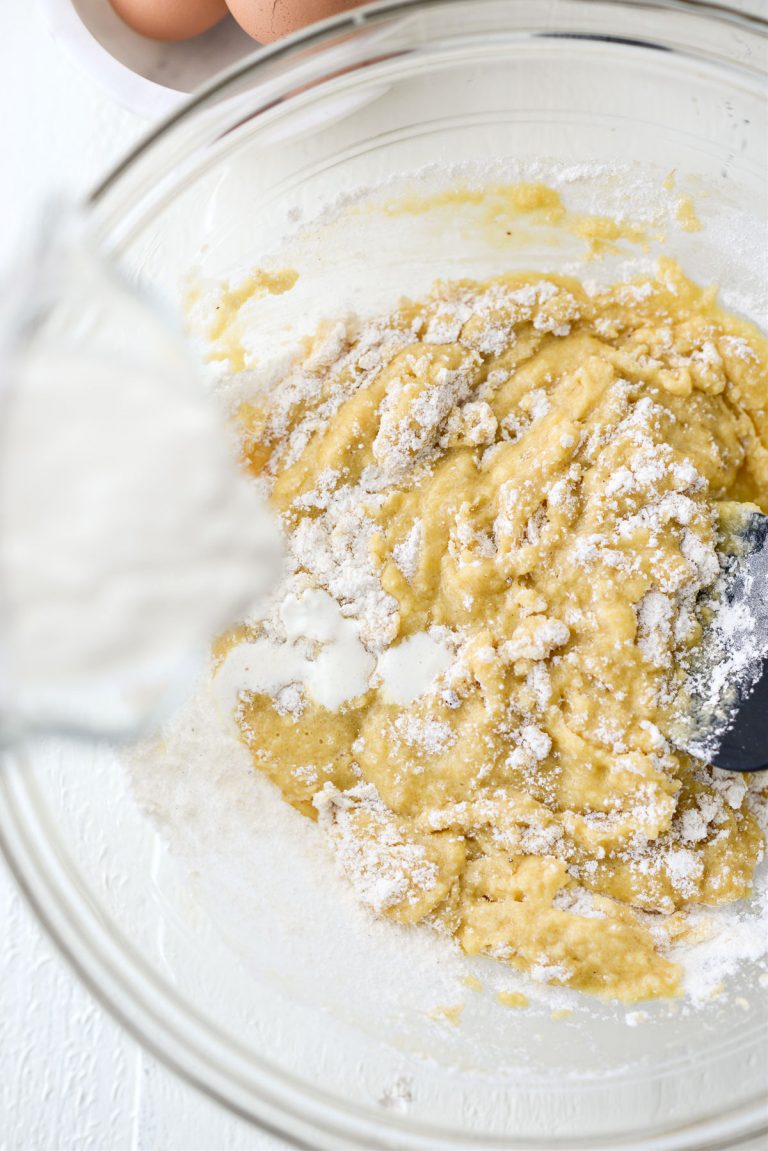 Alternate adding 1/3 of the flour mixture (striring until just about incorporated) with 1/3 of the butter milk.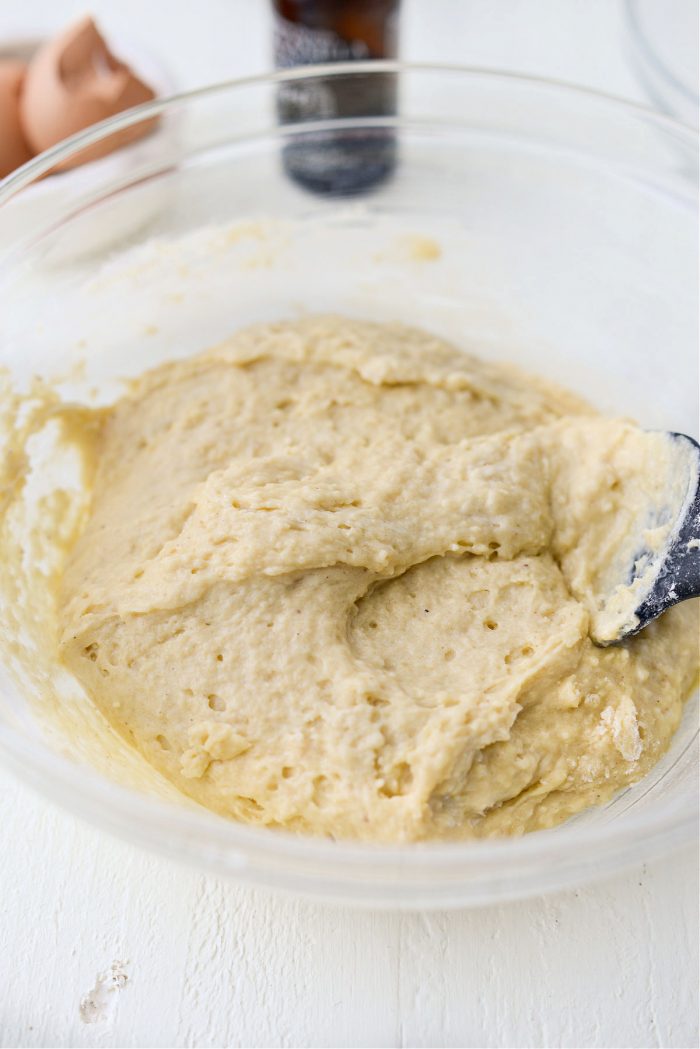 Until combined.
Spoon batter into prepared pans, filling 3/4 of the way full. Bake on the middle rack of your preheated oven for 10 to 12 minutes. Rotate the pans halfway through baking.
Remove and let doughnuts cool in the pan for a few minutes before transferring to a wire rack to cool.
Repeat with the remaining batter.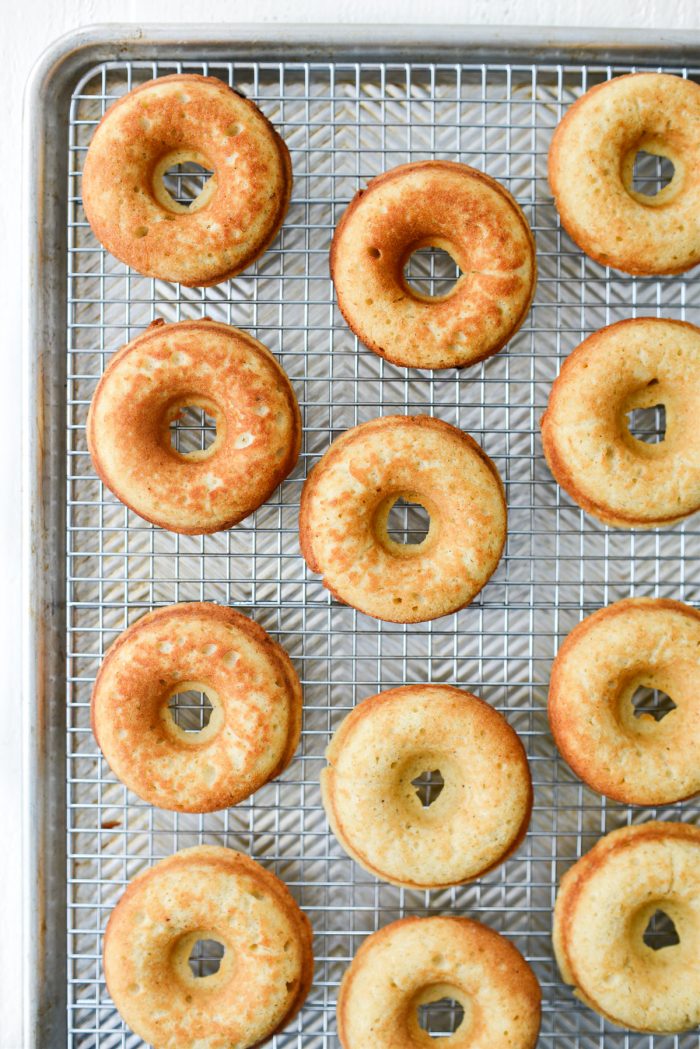 Allow the doughnuts to cool completely before glazing.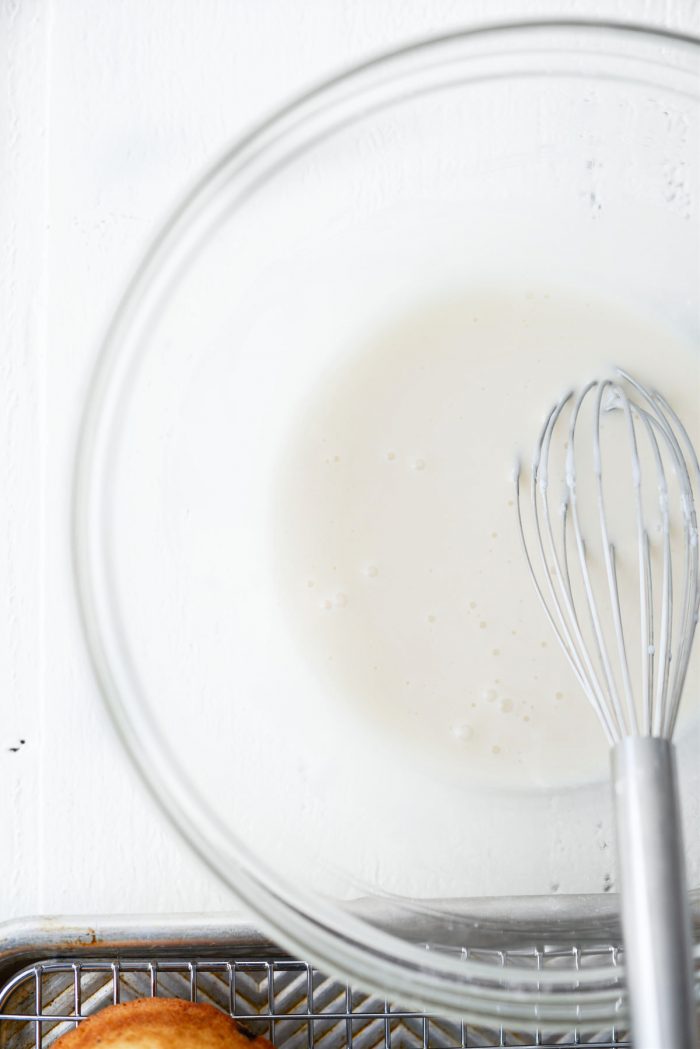 Make the glaze by sifting 1 cup powdered sugar into a bowl. Then add teaspoons of milk (one at a time) until desired consistency. If the glaze is too thin add more powdered sugar and vice versa.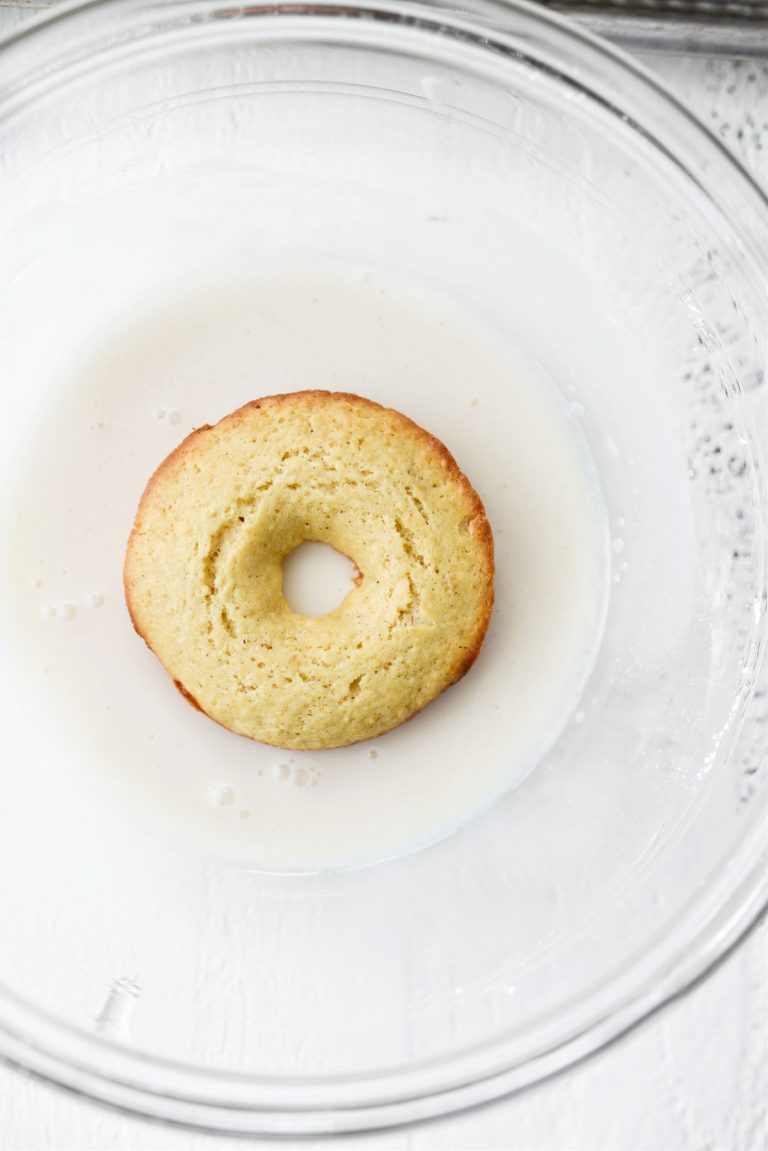 Dip half of the doughnut in the glaze.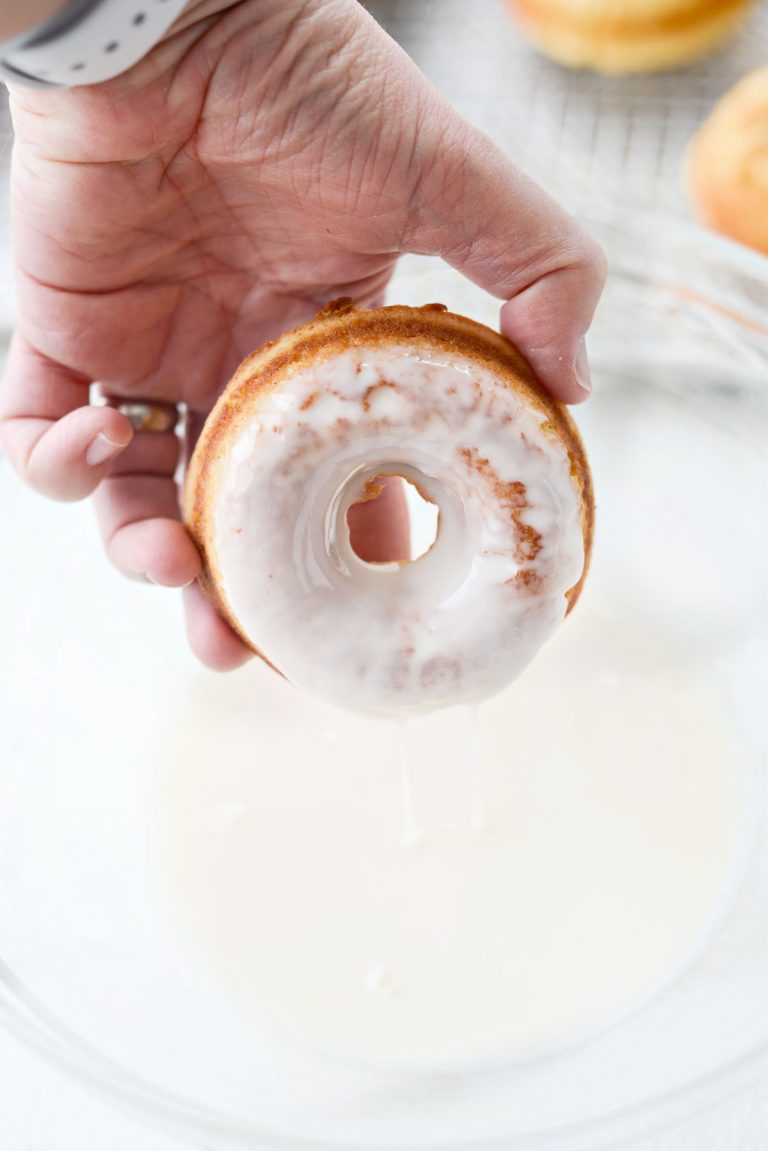 Glazing doughnuts may just be my favorite thing.
Place (glaze side up) onto the wire rack and repeat with the remaining doughnuts.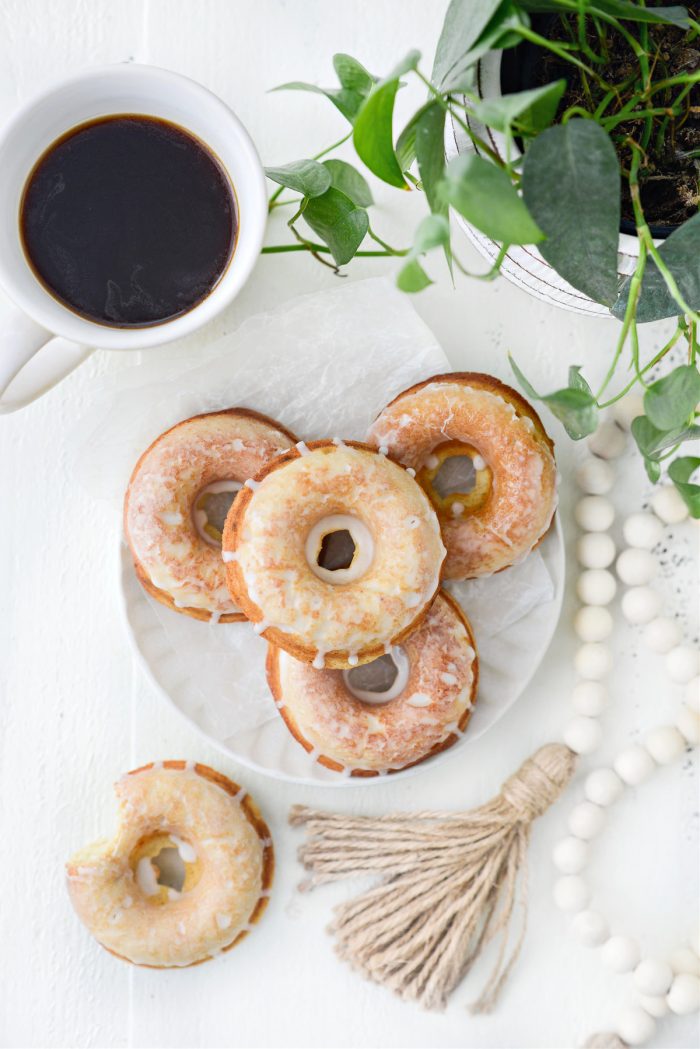 Then brew a pot of coffee, sit back and easily devour 3 in a sitting. Or maybe that's just me.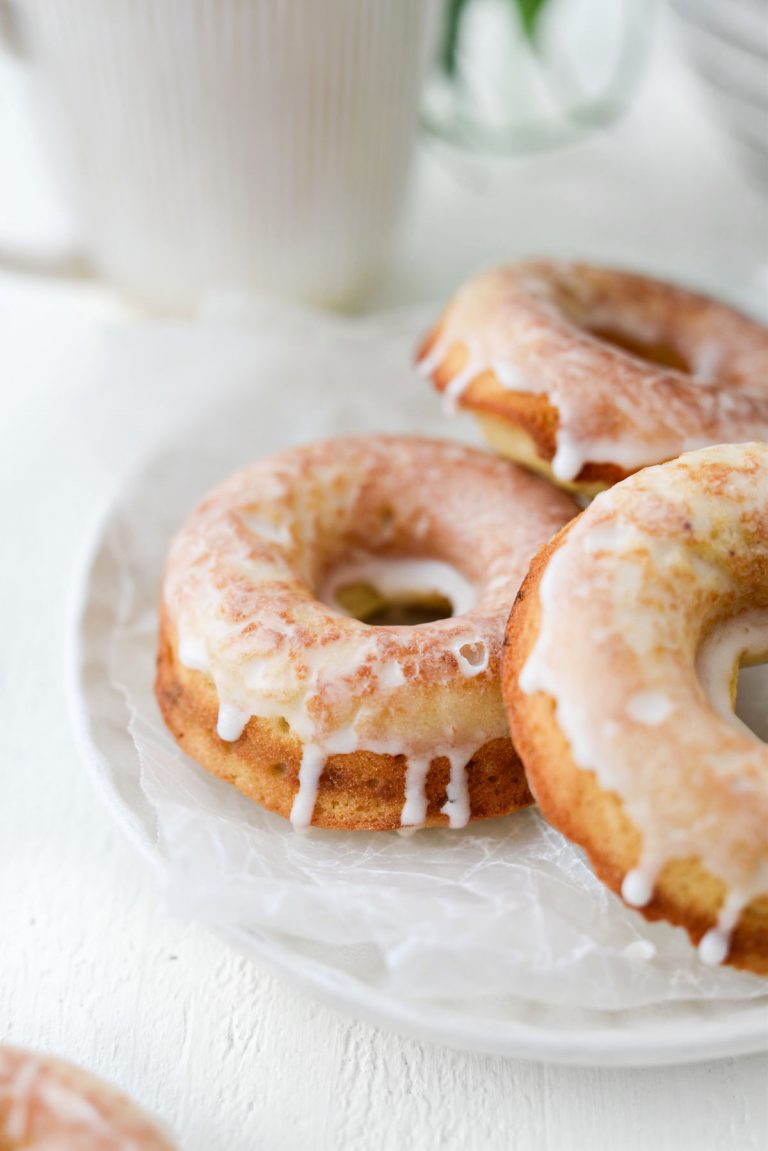 Sweet, tangy and deliciously spiced. These go quick in our house and I bet they will in yours too!
Click Here For More Doughnut Recipes!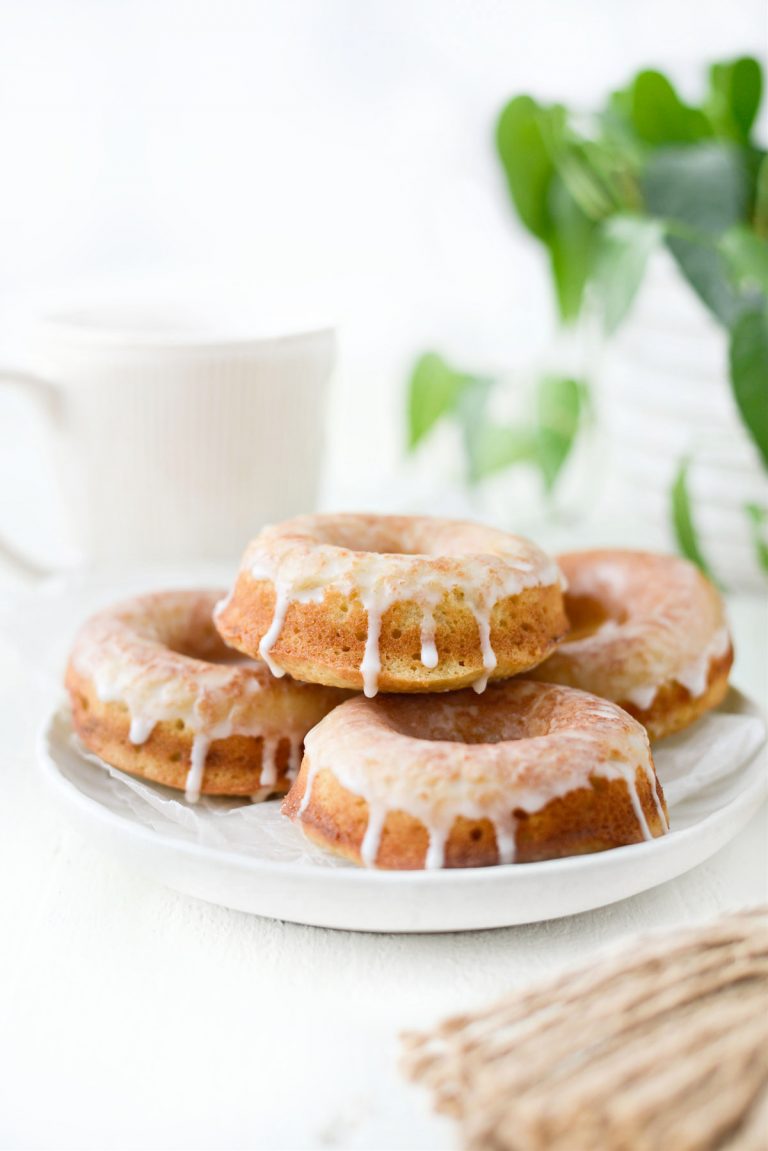 Enjoy! And if you give this Buttermilk Cake Doughnuts recipe a try, let me know! Snap a photo and tag me on twitter or instagram!
This post may contain affiliate links.
Buy the Cookbook: Simply Scratch : 120 Wholesome Homemade Recipes Made Easy Now available on Amazon »
THANK YOU in advance for your support!