These Mini Crustless Pumpkin Pies are incredible and much easier than making a whole pie. A simple yet delicious pumpkin batter bakes in a muffin pan yielding a delicious and ultra moist dessert. Serve with a little whipped cream and cinnamon. Recipe yields 12 individual mini pies!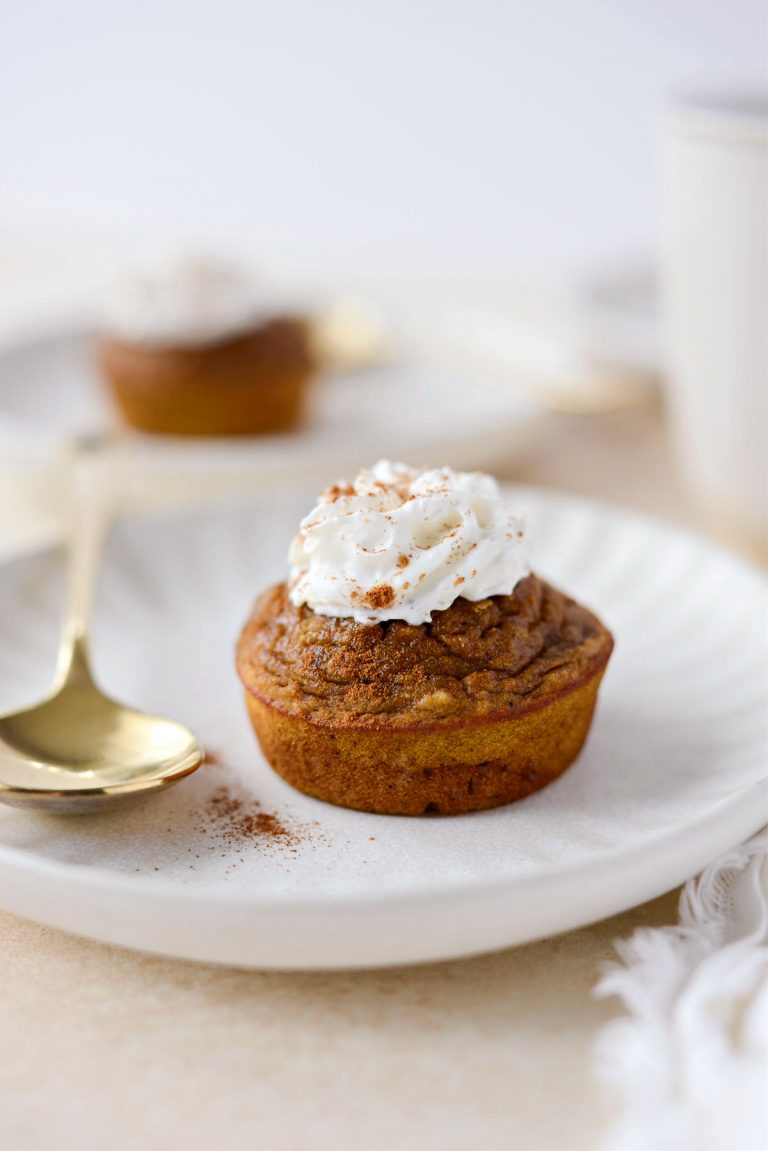 Friday = pie day!
If you love pie but are avoiding all the calories – which is so hard this time of year – mini crustless pumpkin pies are your new bff. These little pies low in calories without lacking flavor! To be fair, they aren't custardy as pumpkin pie filling itself, but they are moist with delicious texture and tastes just like pumpkin pie.
A guiltless decadent dessert. What more can you ask for this dessert season?
To Make These Mini Crustless Pumpkin Pies You Will Need:
nonstick spray with flour
unbleached all-purpose flour
pumpkin pie spice
baking powder
kosher salt
baking soda
pumpkin puree
granulated sugar
light brown sugar
eggs
vanilla extract
Preheat your oven to 350° and spray a standard muffin pan with a nonstick spray with flour (like Baker's Joy). This will insure the mini pies come out easily. Something else to keep in mind, nonstick muffin pans can lose their nonstick coating over time. If you're pan is older, this recipe may stick and be difficult to come out of the pan.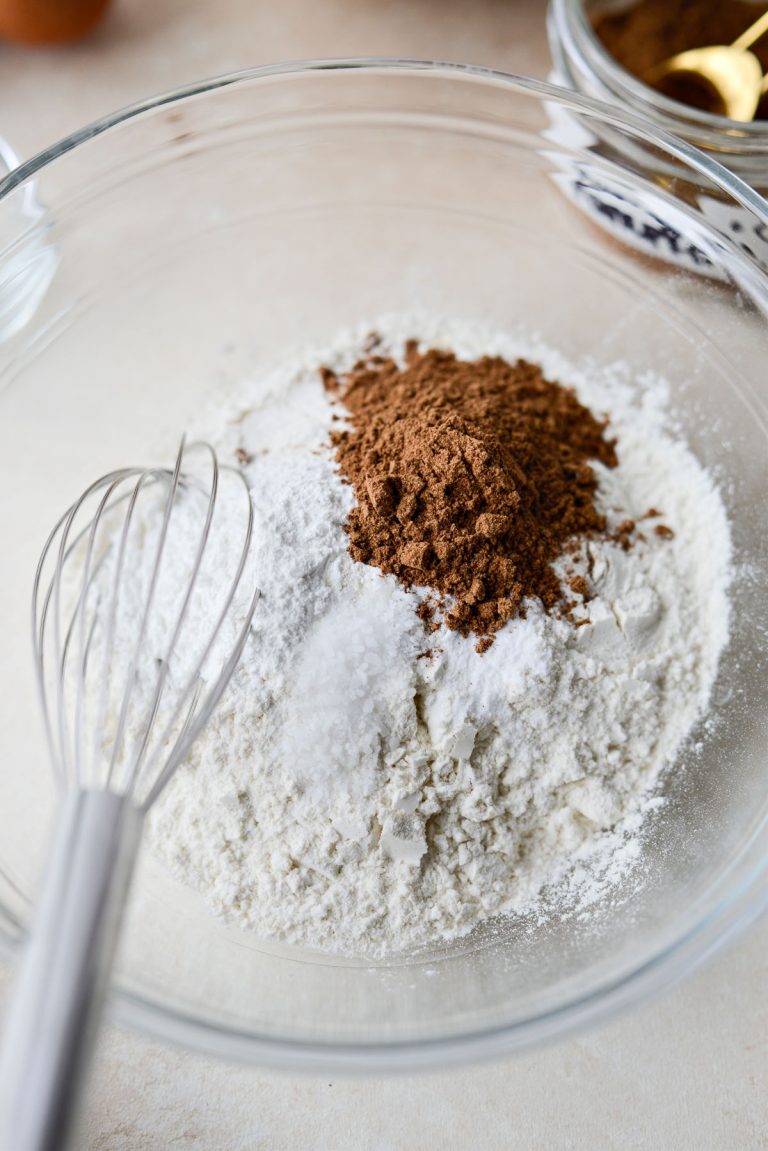 In a mixing bowl, measure and add 1 cup flour, 2 teaspoons pumpkin spice, 3/4 teaspoon baking powder, 1/2 teaspoon kosher salt and 1/4 teaspoon baking soda.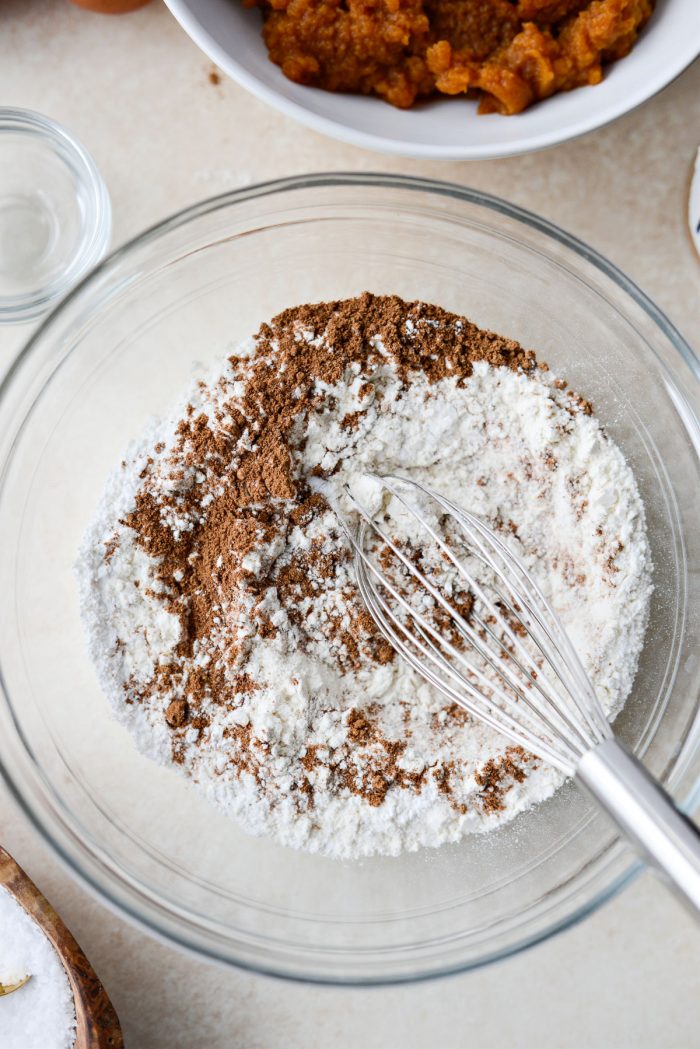 Whisk to combine and set off to the side.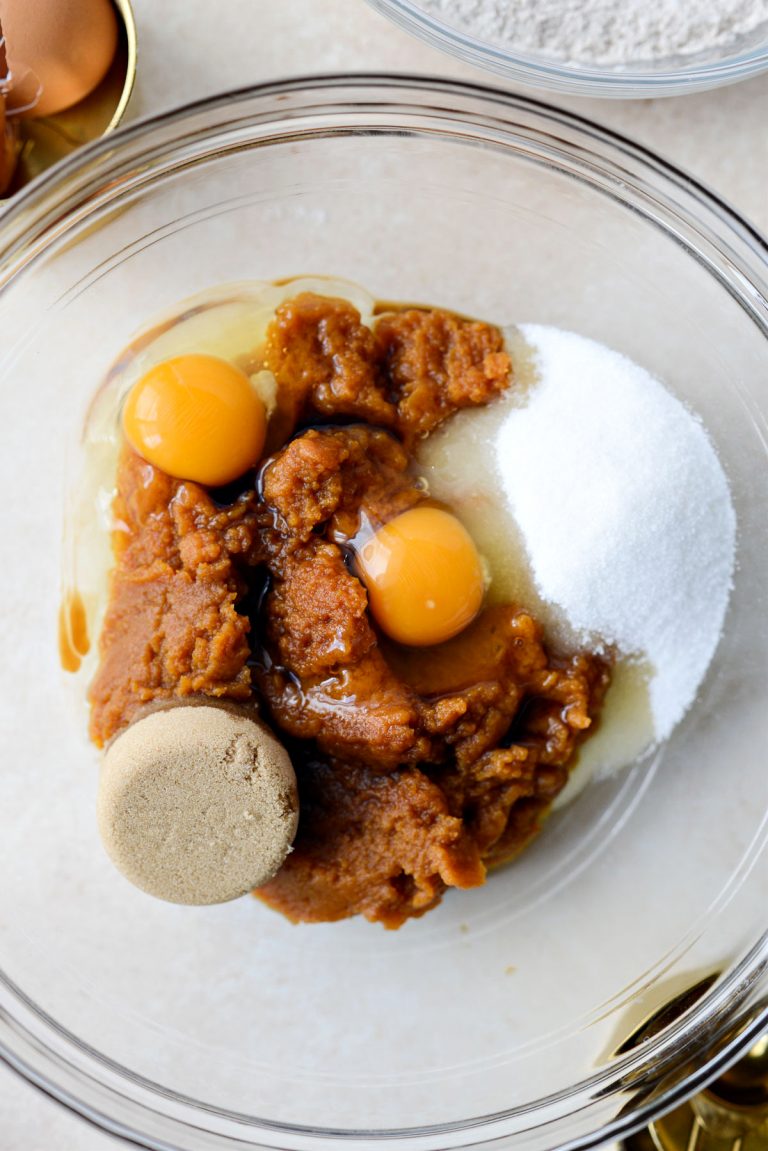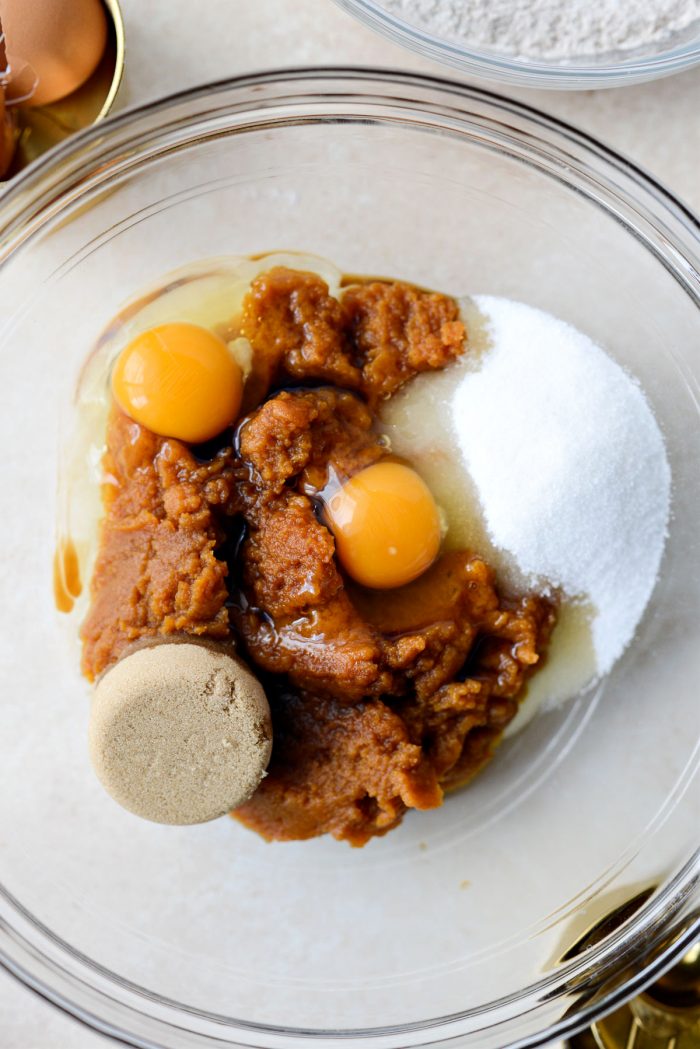 Into a larger mixing bowl, measure and add 1-3/4 cups pumpkin puree, 1/2 cup granulated sugar, 1/4 cup light brown sugar, 2 large eggs and 1 teaspoon vanilla extract.
Whisk well to combine.
Add in all the dry ingredients.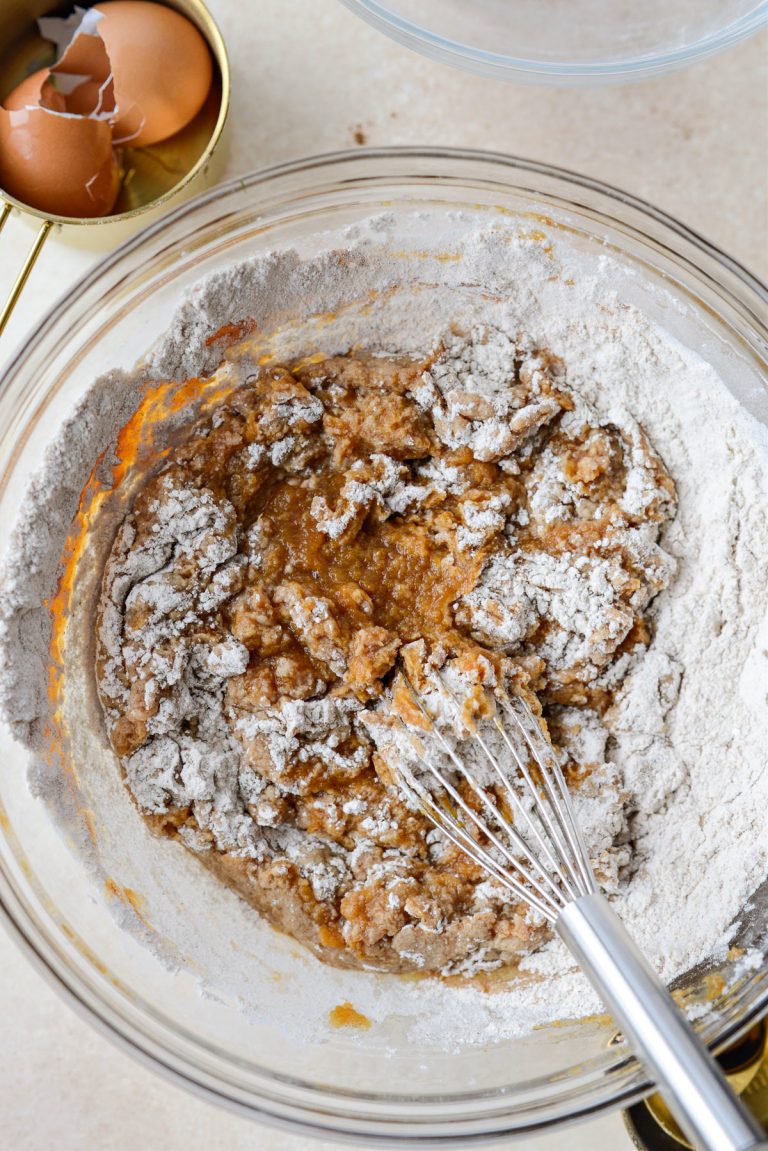 Mix until the dry ingredients are incorporated.
Switching over to a rubber spatula can make mixing this a little easier. 😉
Divide the batter among the greased muffin tin. I used a multipurpose scoop for this.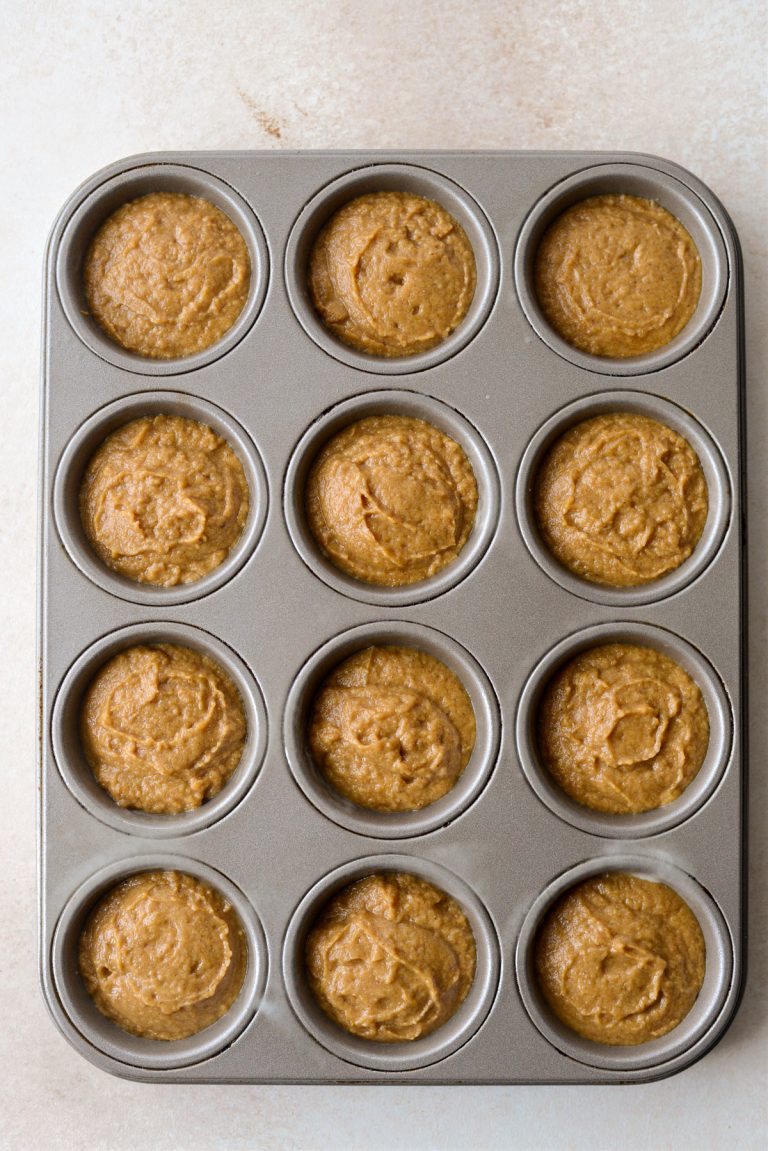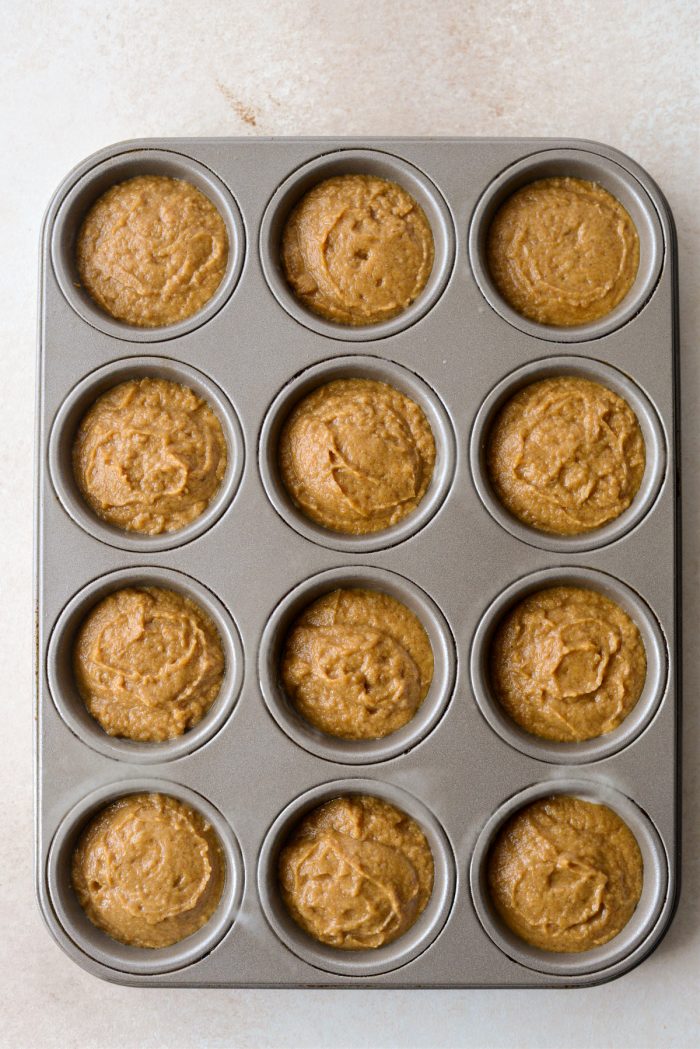 Tap on the counter so the batter settles.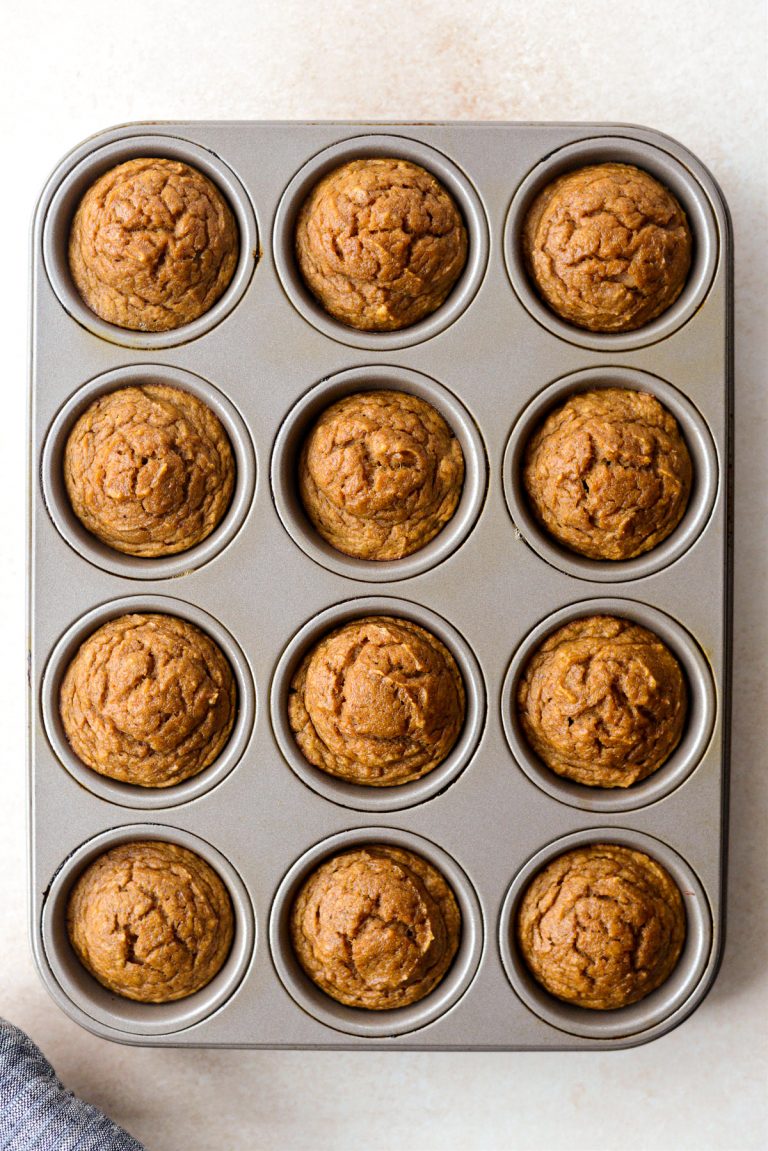 Bake on the middle rack of your preheated oven for 15 to 18 minutes. OR when a toothpick is inserted in the middle a little bit of the batter is still on it. Depending on your oven, they may need up to 20 minutes. My oven is SMALL and tends to run on the hotter side, so I start checking at the 15 mark.
Allow these to cool slightly before using a thin spatula or offset spatula to remove each mini pie. You can either serve these warm or let cool completely and store in the refrigerator until ready to serve.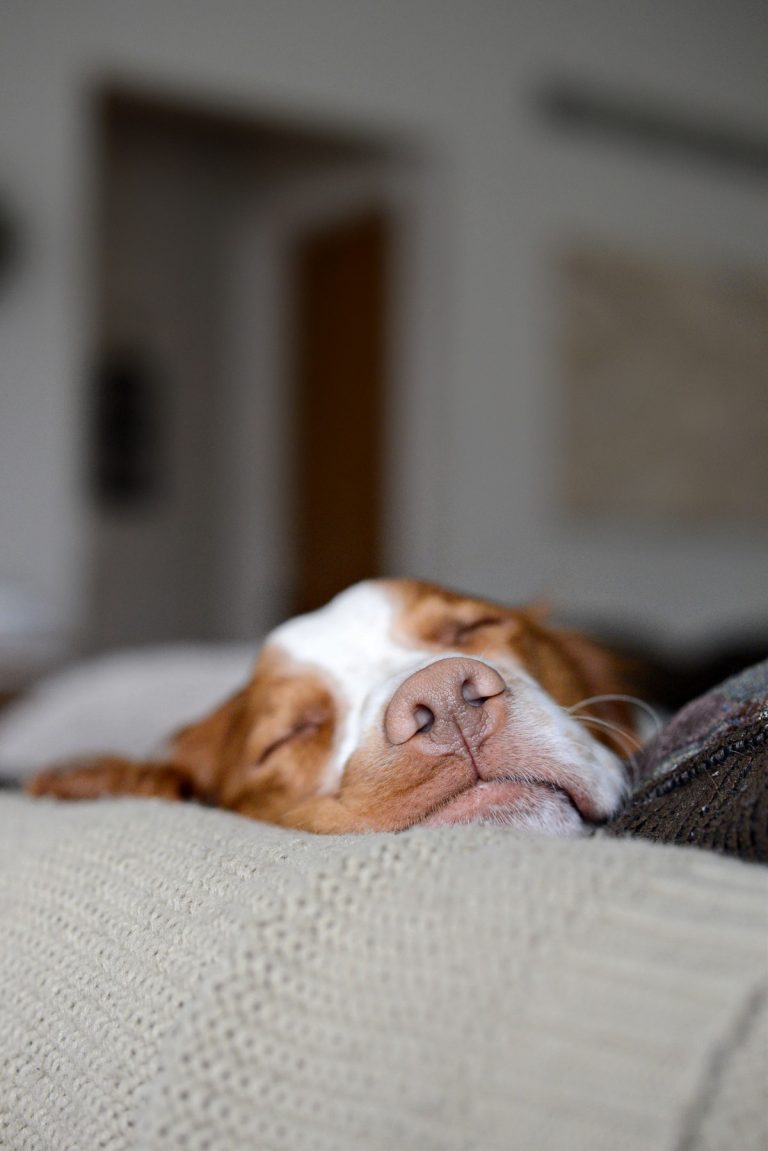 A certain puppy likes to watch me work. Or maybe he finds it boring? I turned around and saw his sweet face sleeping. Sorry not sorry, I just had to share!
Top with whipped cream and a sprinkle of ground cinnamon.
Click Here for More Pumpkin Recipes
Enjoy! And if you give these Mini Crustless Pumpkin Pies a try, let me know! Snap a photo and tag me on twitter or instagram!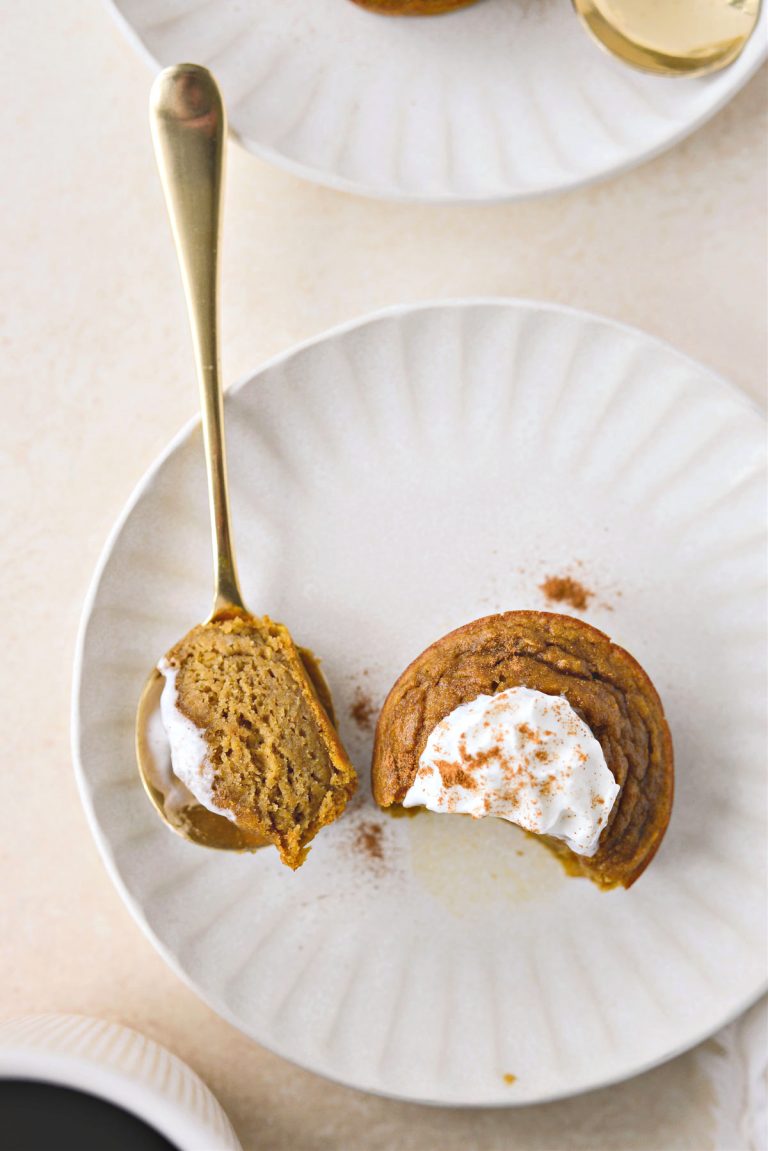 This post may contain affiliate links.
Buy the Cookbook: Simply Scratch : 120 Wholesome Homemade Recipes Made Easy Now available on Amazon »
THANK YOU in advance for your support!