Quench your thirst with a ice cold glass of Old Fashioned Lemonade! A simple lemon syrup stirred into freshly squeezed lemon juice and water served over ice. Serves 6 to 8.
A few summers ago, I was at our local county fair. It was hot and I was so thirsty. My eyes landed on a little stand advertising "old fashioned lemonade!" so I ordered a cup. It was horrible. Basically I got a paper cup of hose water with a few squished lemons and lots of seeds. It didn't taste like lemonade at all.
I was punked.
The next day I started making lemonade from scratch and never looked back.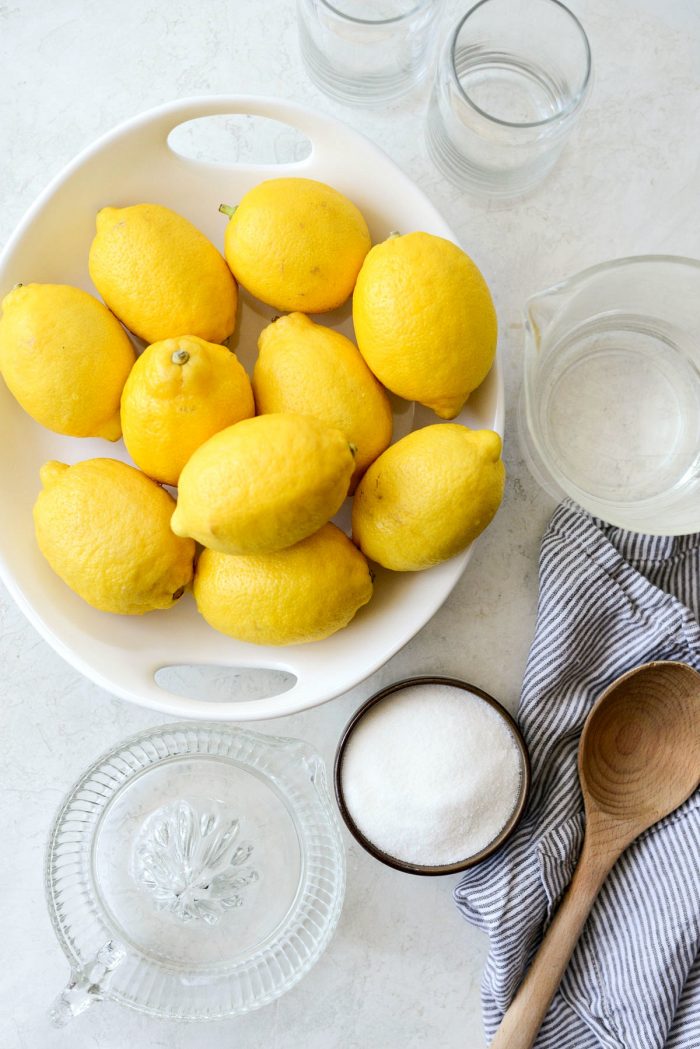 To Make Old Fashioned Lemonade You Will Need:
sugar
(not hose) water
lemon rind
fresh lemons (juice)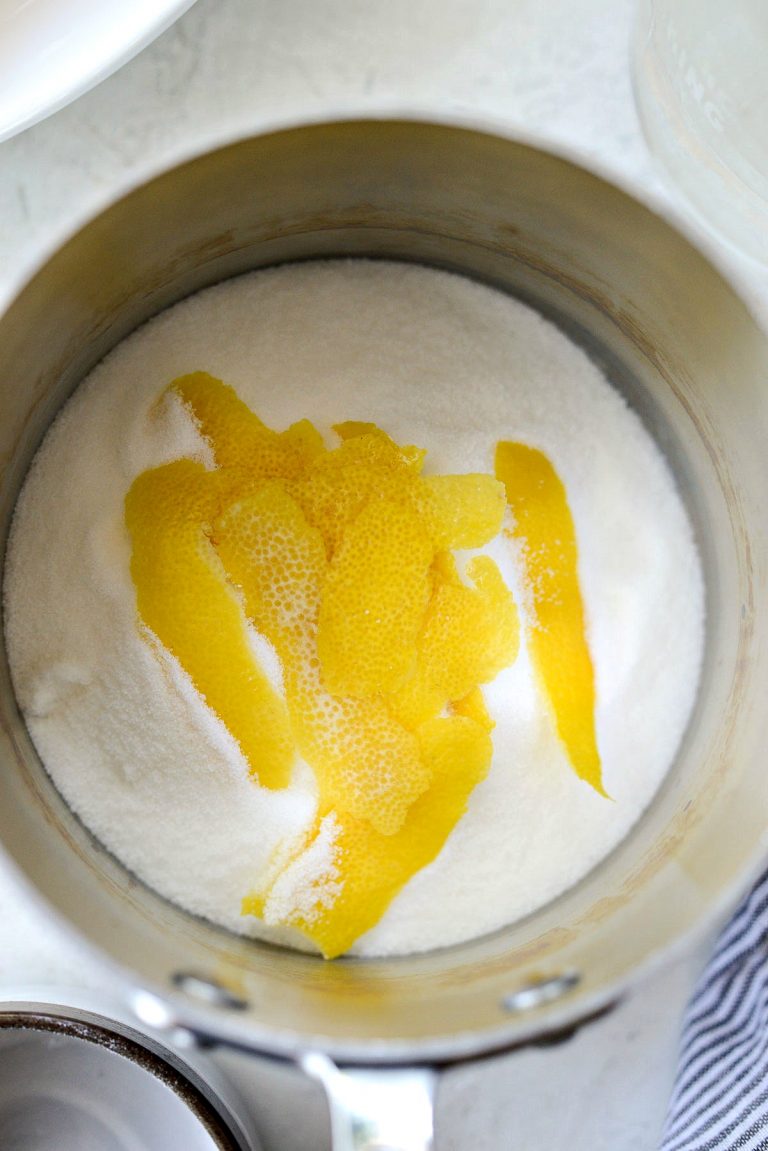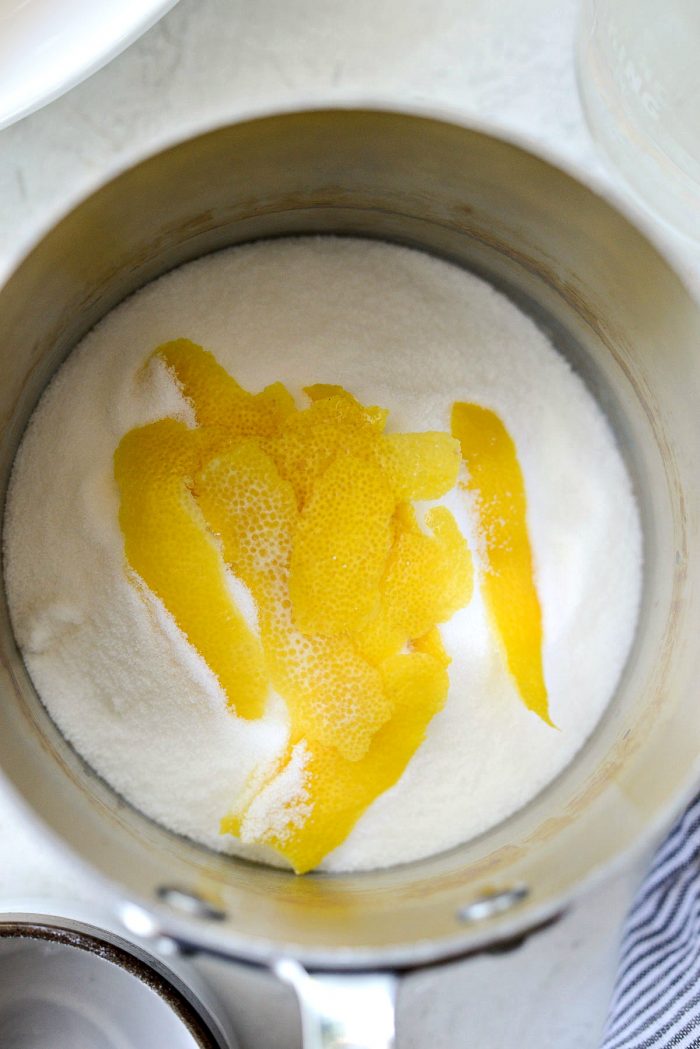 First make the lemon simple syrup. This is what will sweeten your lemonade to perfection.
In a sauce pan add 1-1/2 cups granulated sugar and the rind from 1 large lemon. I use a vegetable peeler to do this, just be mindful not to have too much of the white pith on your lemon rind.
Lastly pour in 1-1/2 cups water.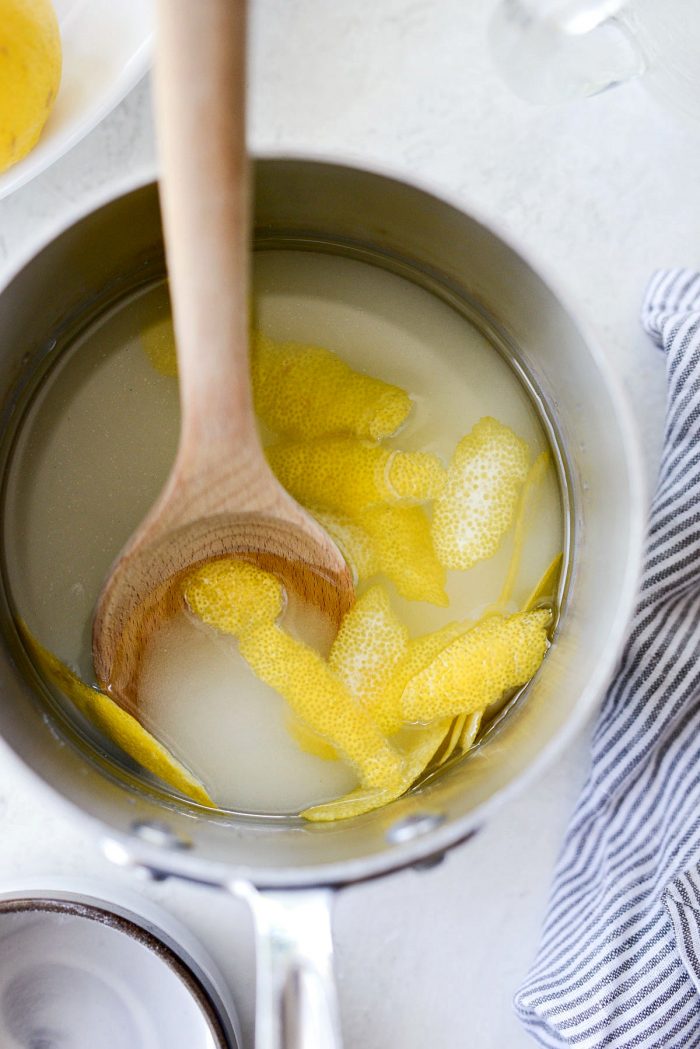 Heat on medium heat, stirring until the sugar has completely dissolved.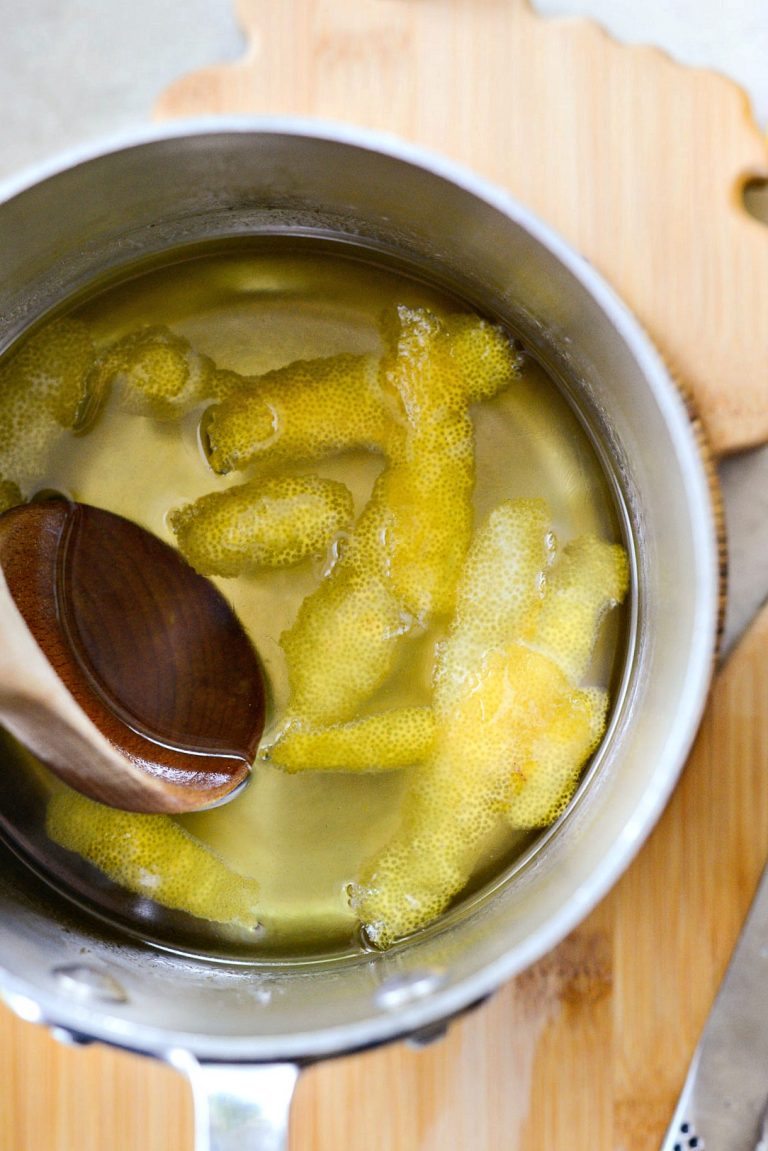 Once the sugar has dissolved, remove the lemon rind and discard.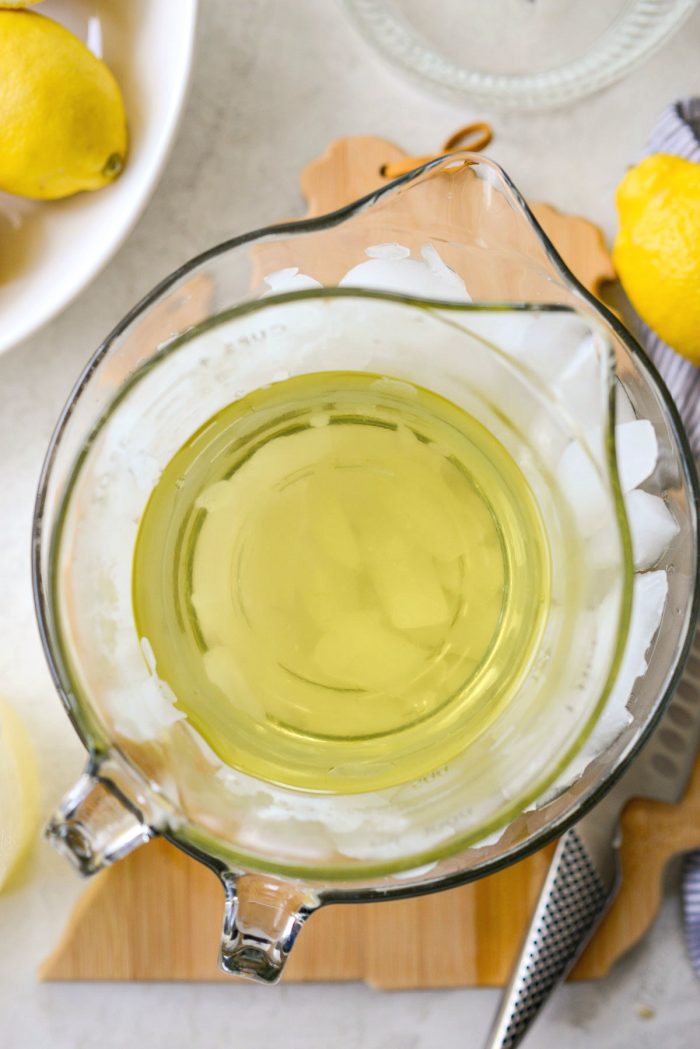 To speed the cooling process up, pour the lemon simple syrup into a bowl (or a liquid measuring cup) and set that into another bowl of ice. Cool completely.
Meanwhile, cut 6 to 8 large lemons in half.
Squeeze enough lemons until you get 1-1/2 cups fresh lemon juice.
As you go, pour the juice through a strainer set over a liquid measuring cup to catch pulp and any seeds.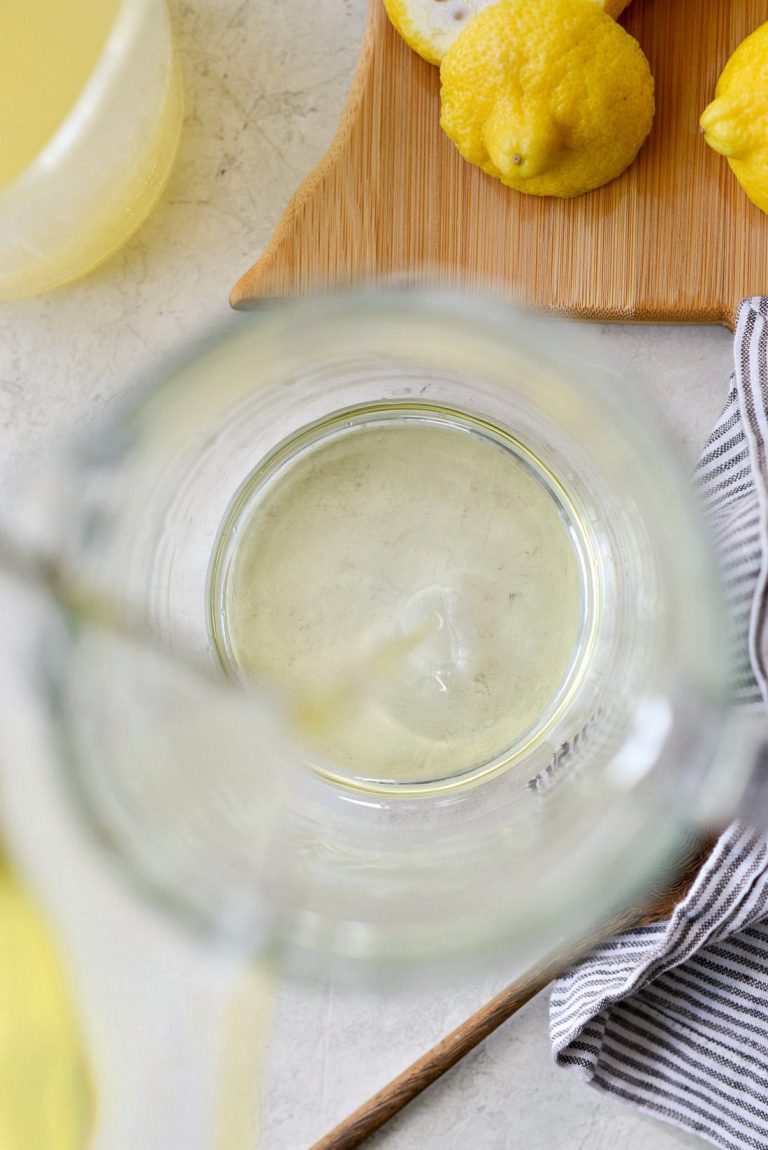 Next, pour 1-1/2 cups lemon simple syrup into a large pitcher.
And then pour in the 1-1/2 cups lemon juice.
Lastly, pour in 4 cups of cold water.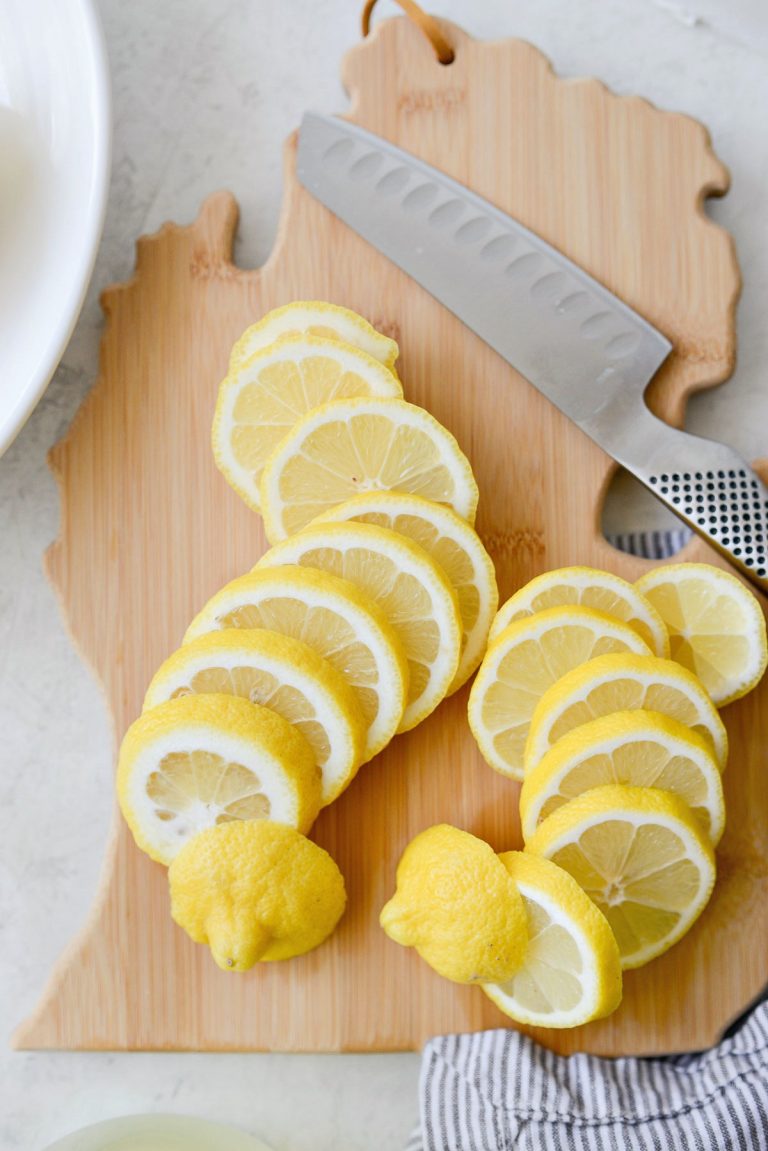 Slice up a few extra lemons.
Stir the lemonade to combine and add a few slices of fresh lemon.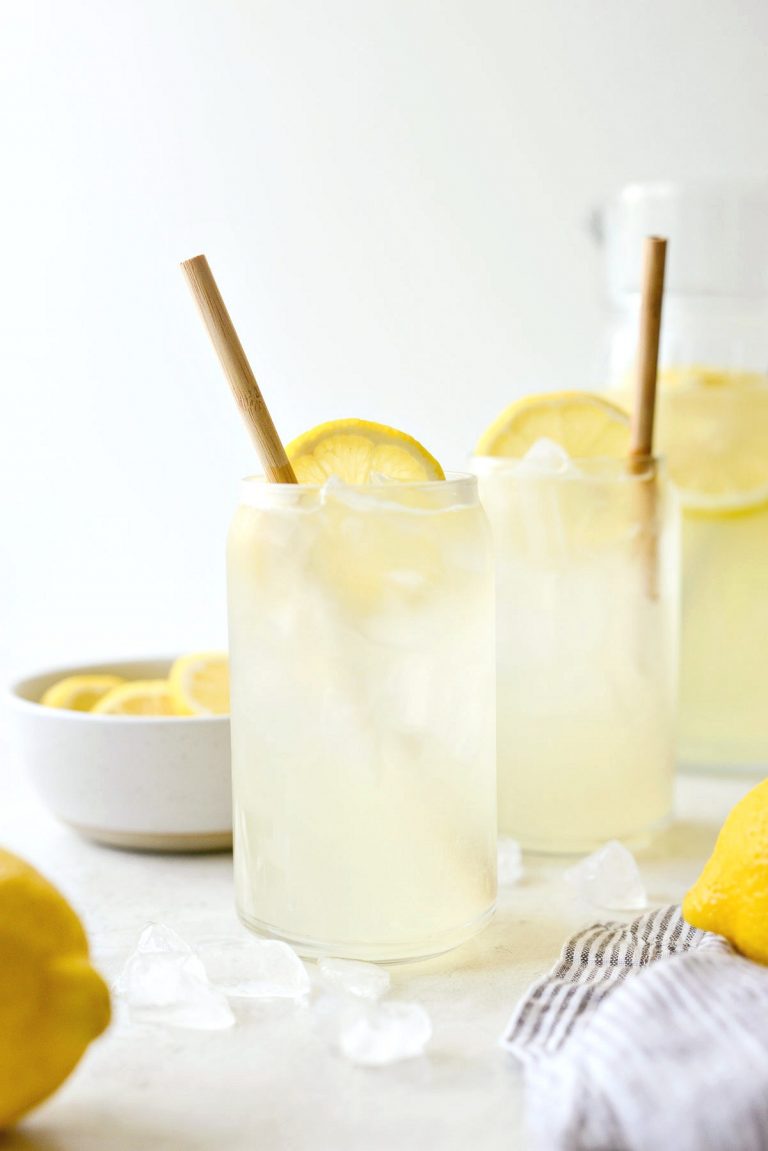 Fill glasses with ice and pour lemonade over top.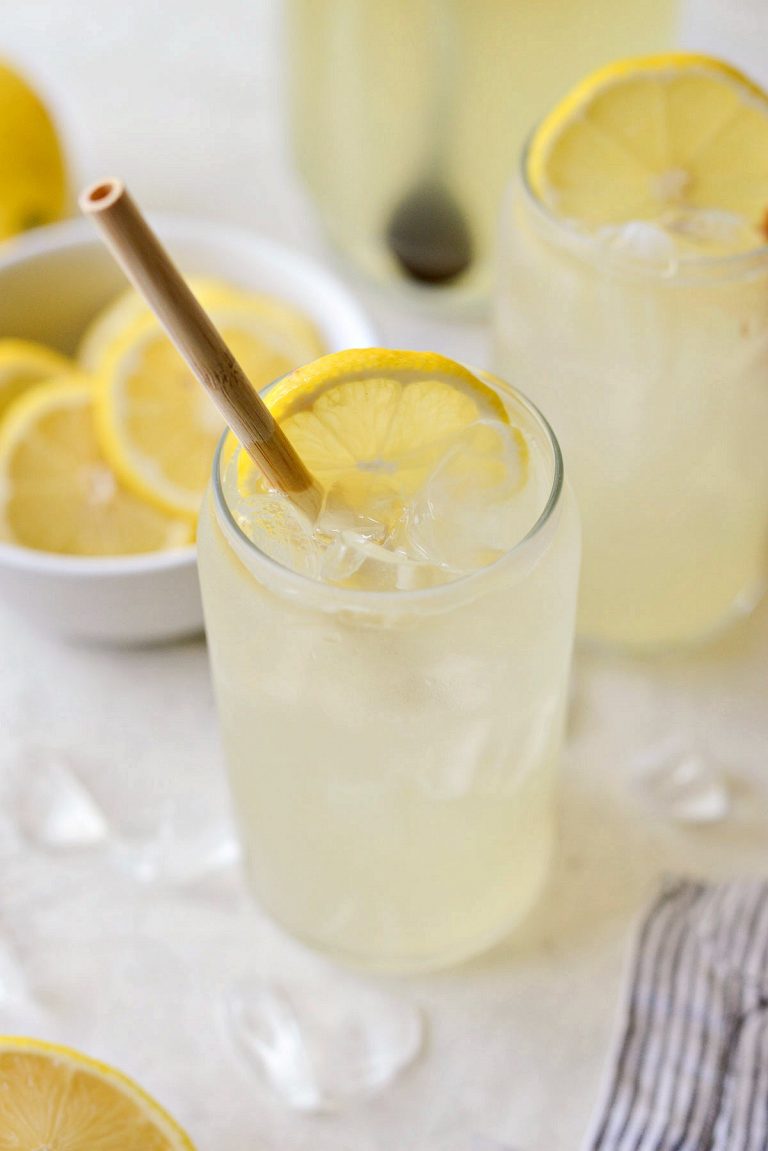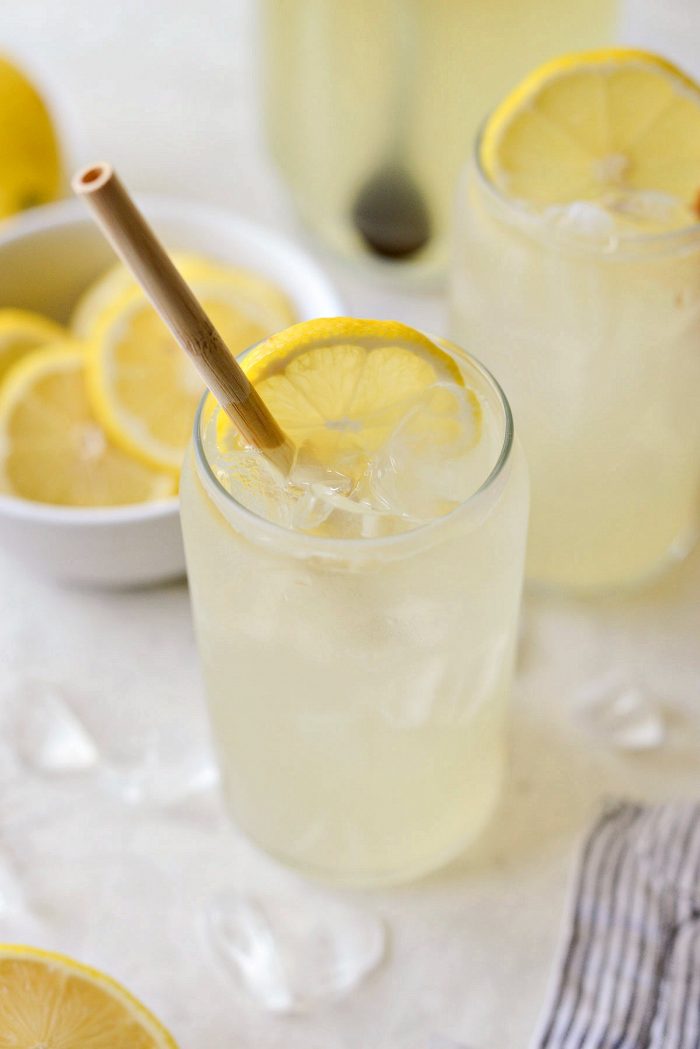 Insert straws and sip.
Nothing quenches your thirst like a ice cold glass of old fashioned lemonade.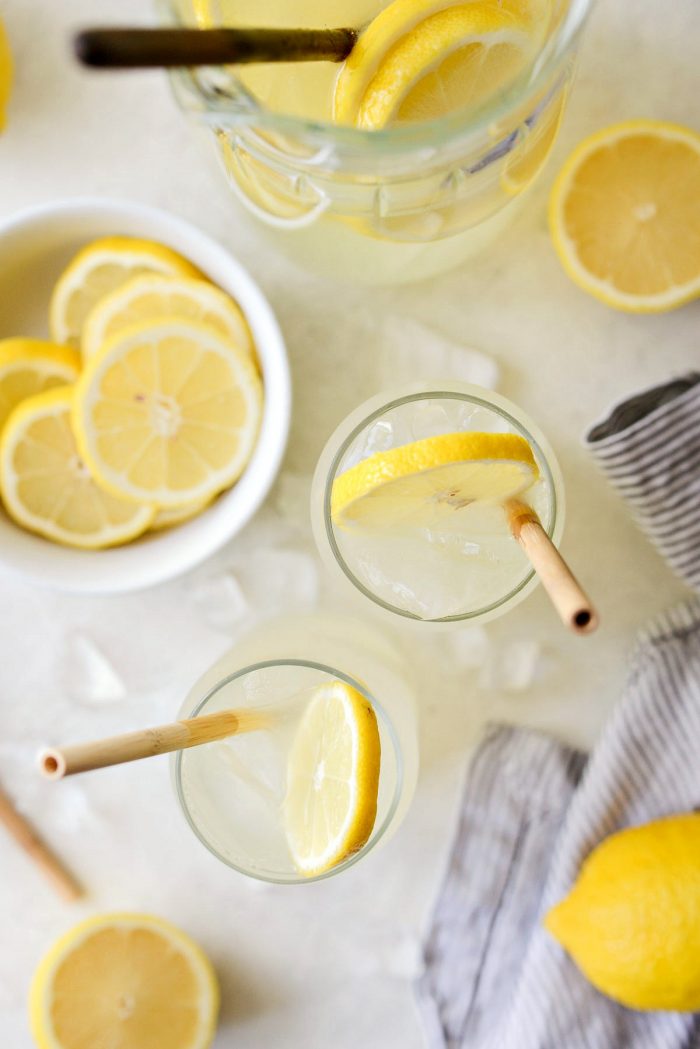 Cheers!
Love lemonade? Try my vanilla lemonade or my honey lavender lemonade! So refreshing!
Enjoy! And if you give this Old Fashioned Lemonade recipe a try, let me know! Snap a photo and tag me on twitter or instagram!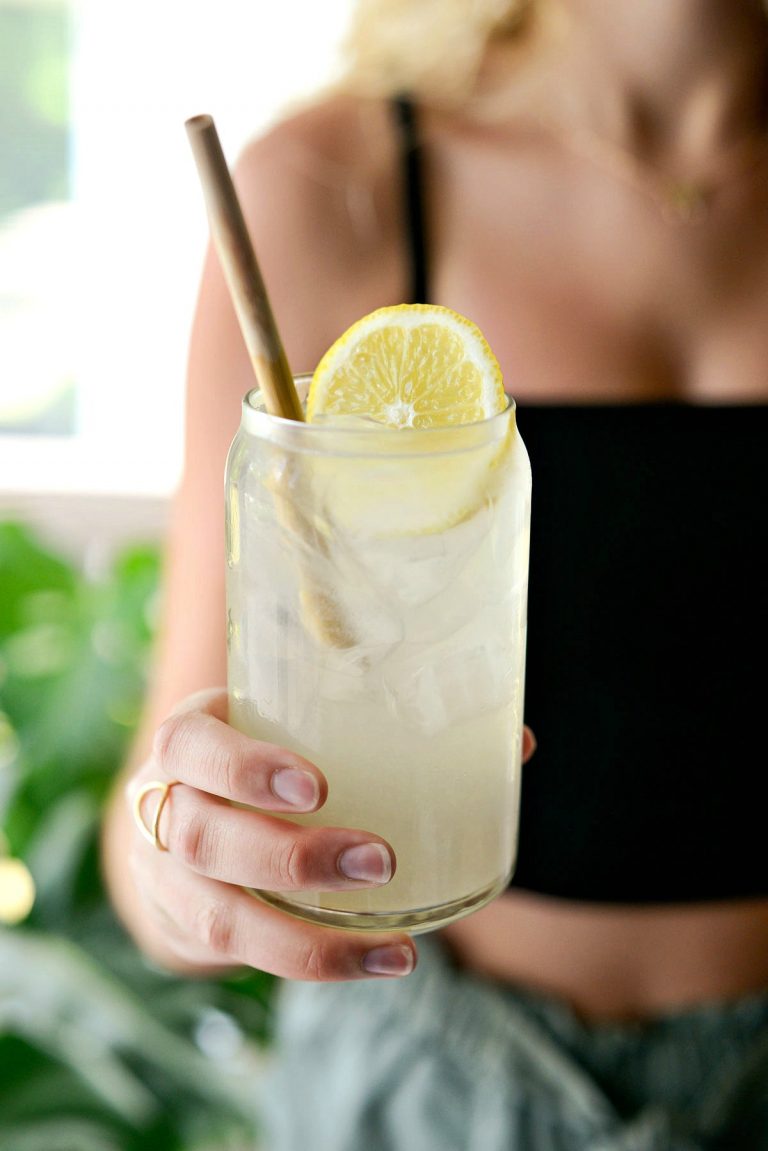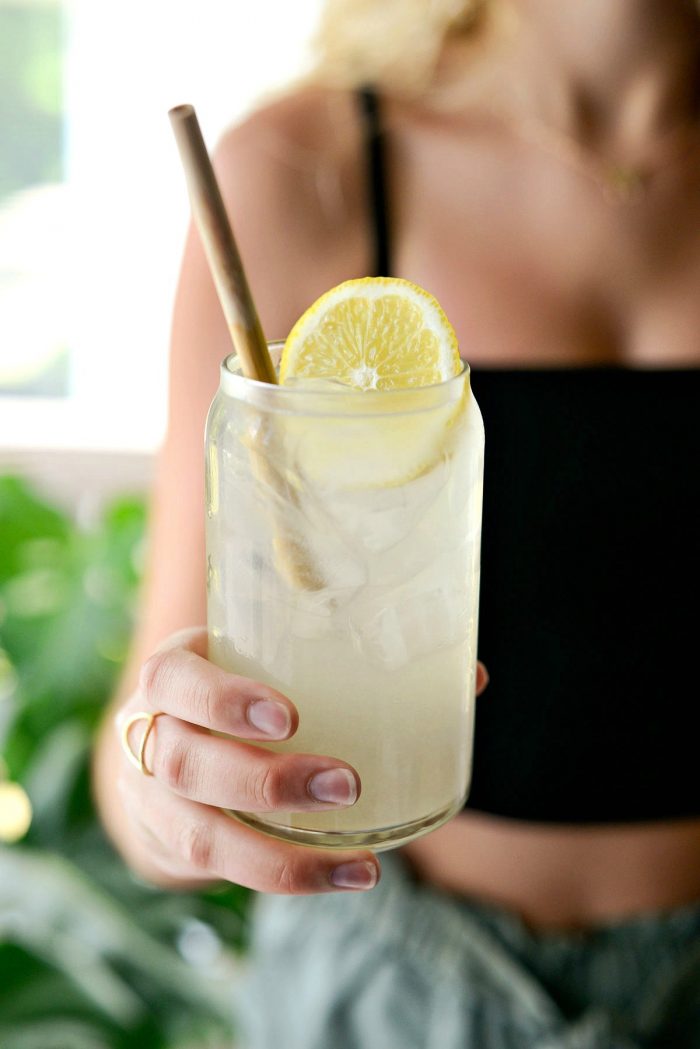 This post may contain affiliate links.
Buy the Cookbook: Simply Scratch : 120 Wholesome Homemade Recipes Made Easy Now available on Amazon »
THANK YOU in advance for your support!