In this Chile Lime Guacamole recipe, ripe avocado is tossed with lime juice and zest, diced jalapeños and a few spices, making for one addictive guacamole. Yields about 2 cups in under 10 minutes.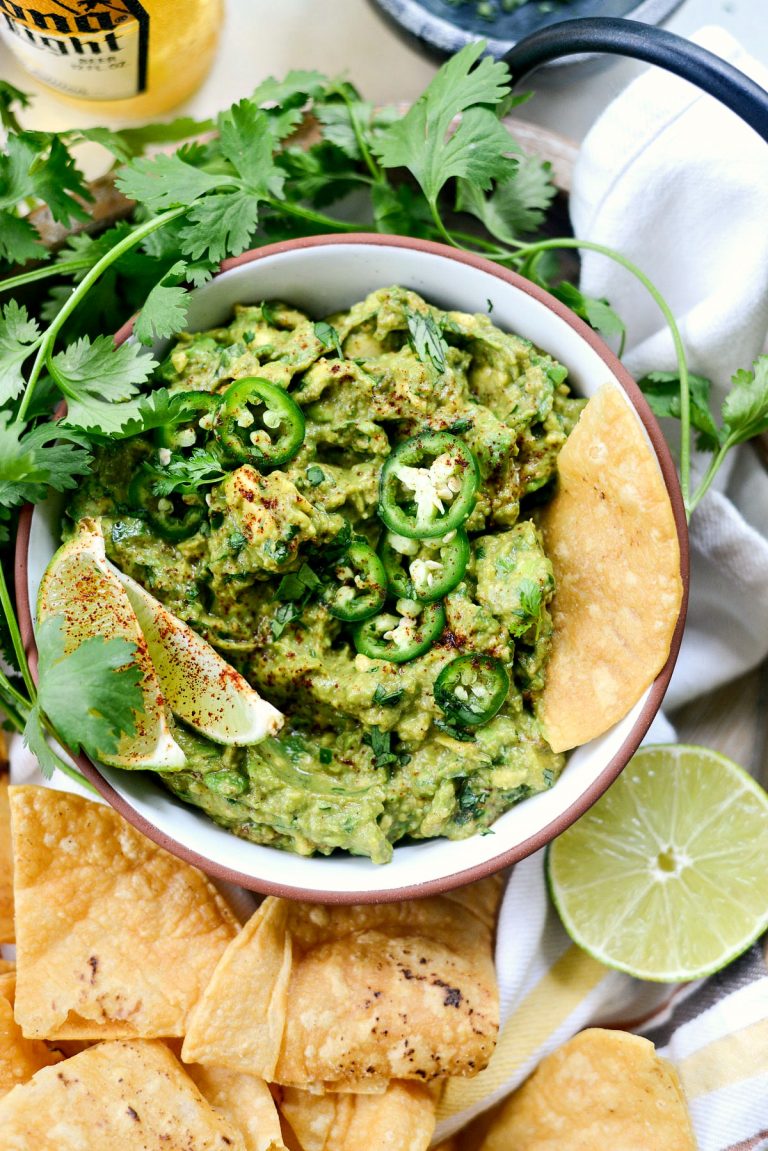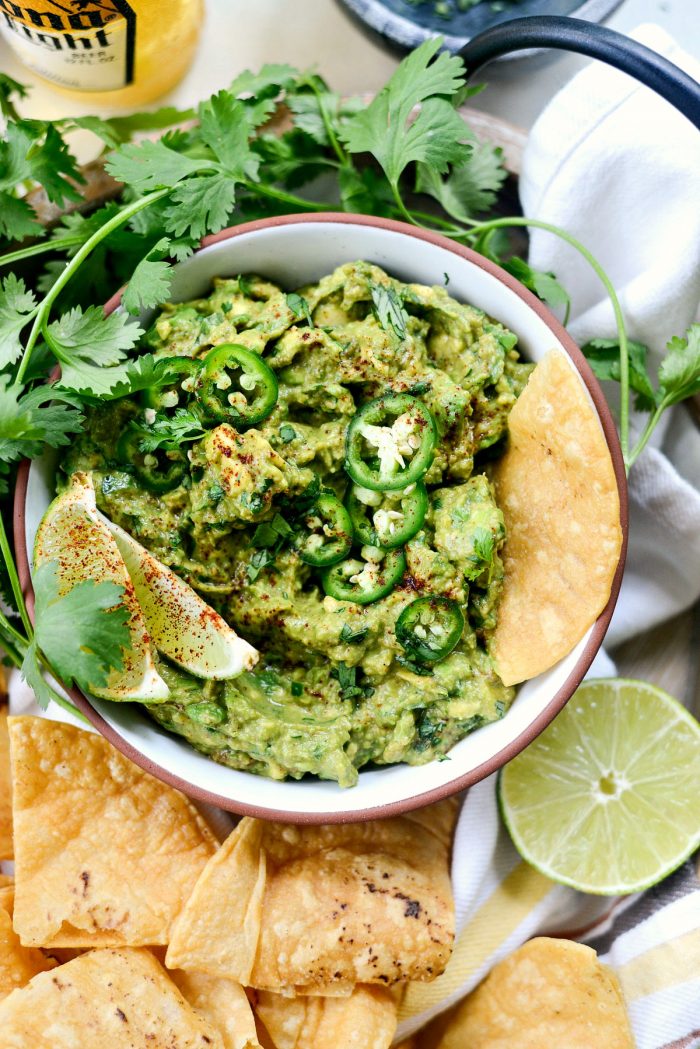 Meet the guacamole that was inspired by a bag of chips.
I'm 100% serious. Nine times out of ten, I go to the store with a list. I'm a list maker because otherwise I either forget 3 things or end up with a cart of stuff I don't need. However, sometimes I walk past a bag of chips that I can't refuse. Especially when the color and pattern on the bag speaks to my tex-mex loving heart. And DEFINITELY when the chips look better than any restaurant chips I've ever had.
The best part is that these chips are made in Michigan, and in one of my favorite cities and frequent vacations spots: Ludington.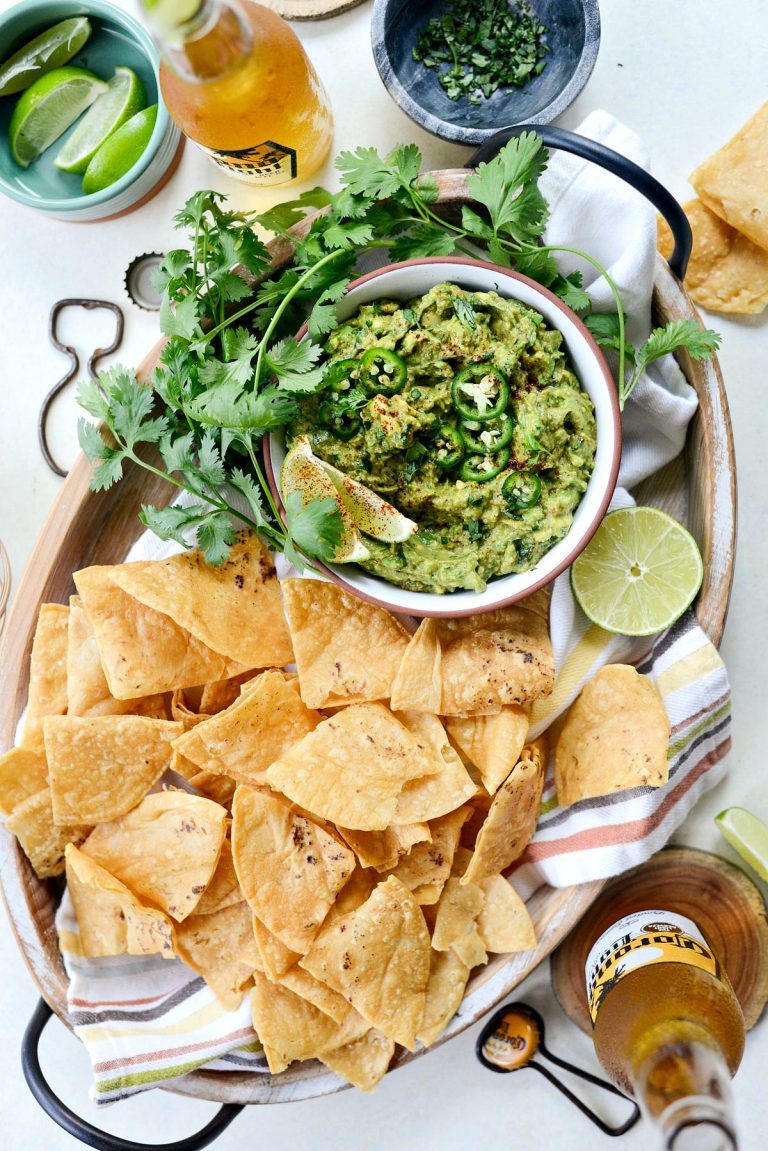 Being the marketers dream that I am, I bought two bags. I love you La Fiesta. #bestchipsever #notsponsored #willworkforchips
To Make This Chile Lime Guacamole You Will Need:
avocados
lime juice and zest
chipotle powder
coriander
cumin
garlic powder
jalapeño pepper
fresh cilantro
kosher salt
tortilla chips, for serving
Start by adding the flesh of 3 to 4 avocados to a large mixing bowl. In case you're wondering, YES I've made this with 3 and then with 4 avocados, both are equally yum.
How To Quickly Ripen Avocados?
Unfortunately, there's no secret way to quickly ripen rock hard avocados in a day. But in 1 to 3 days? YES. How fast really depends on how ripe or unripe your avocados are already. Simply place the avocados in a paper bag with either a banana or cut apple halves, fold close or crumple the opening and let it sit on your counter for 1 to 2 days.
Then squeeze in the juice and add in the zest of 1/2 a large lime.
Measure and add 1/2 teaspoon both chipotle powder and ground coriander, 1/4 teaspoon both cumin and 1/8 teaspoon garlic powder.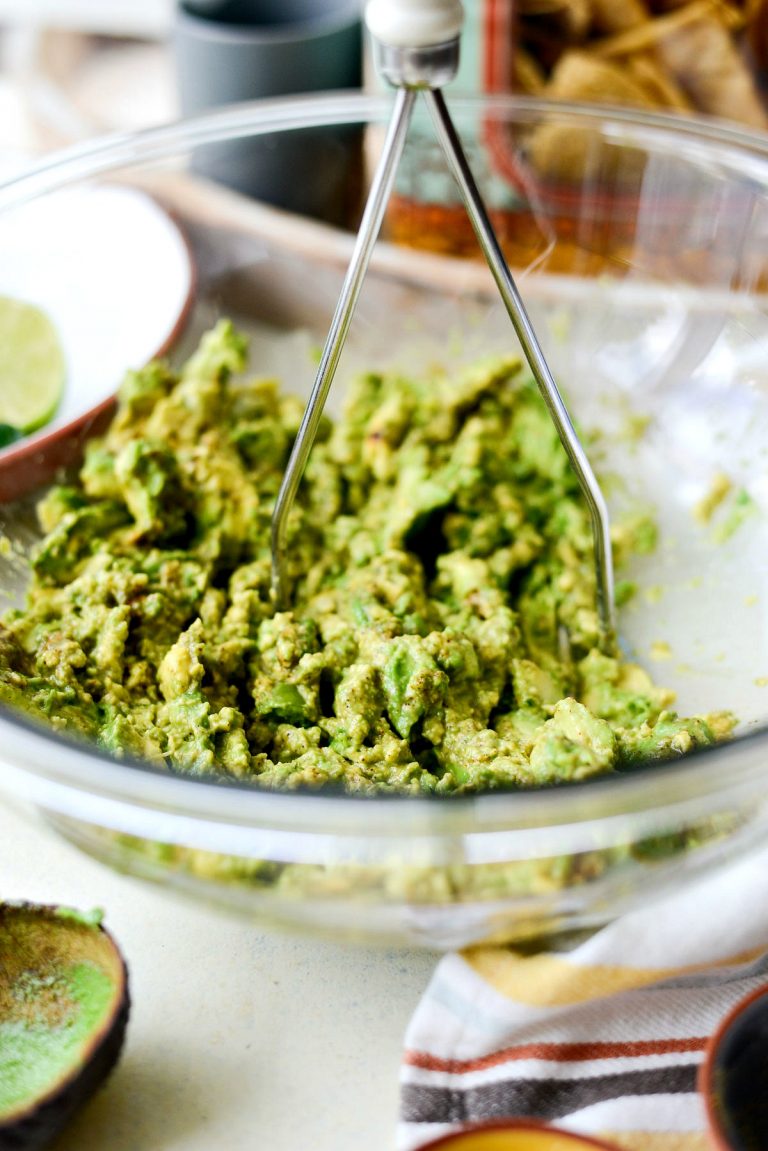 Use a fork or masher to smash and mix the ingredients until you've reached a desired consistency. I prefer a chunkier guac, so I'm careful not to over mash.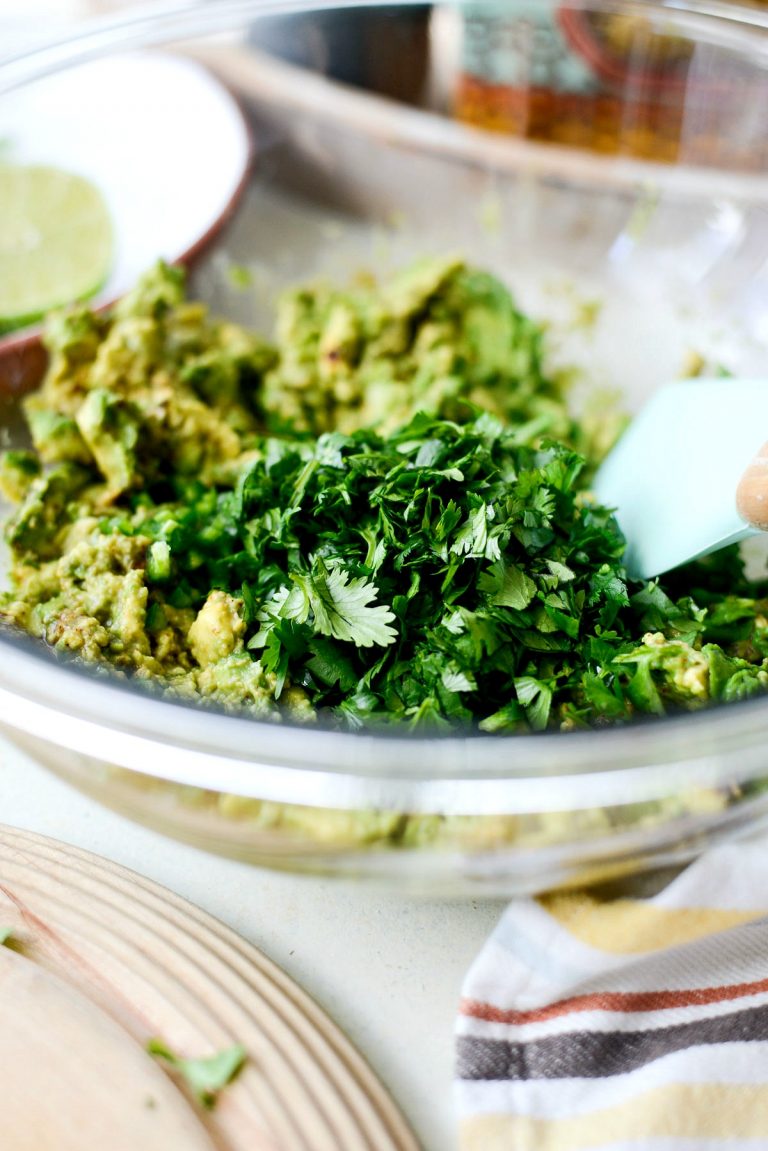 Next add in one large, finely diced jalapeño and the 1/3 cup coarsely chopped cilantro.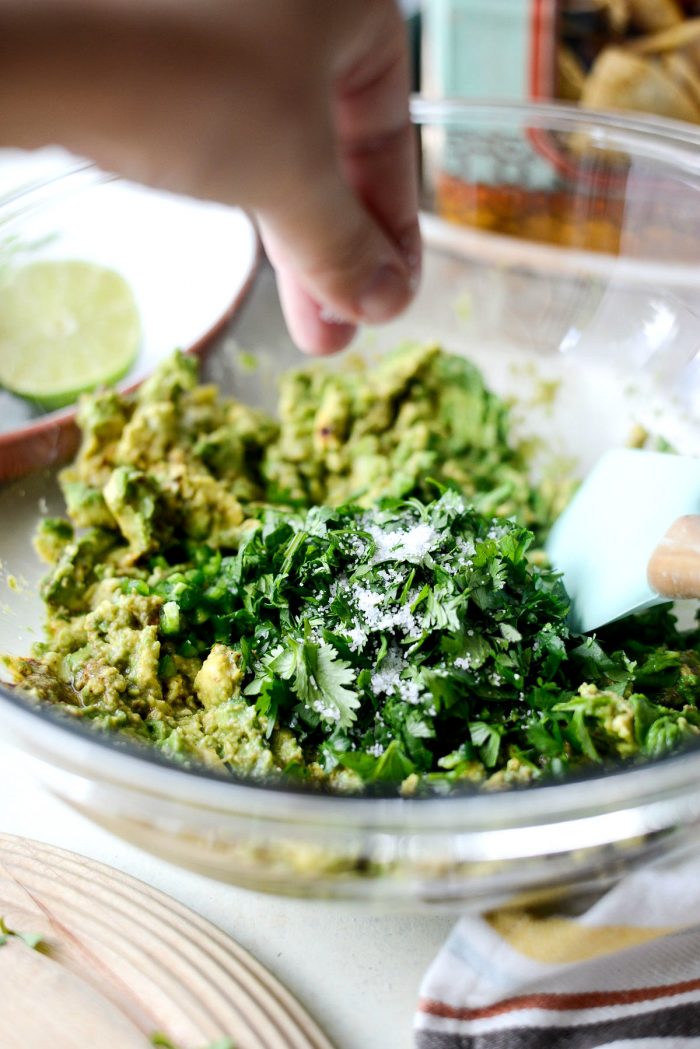 Lastly, season with 1/2 to 3/4 teaspoon kosher salt, or to taste.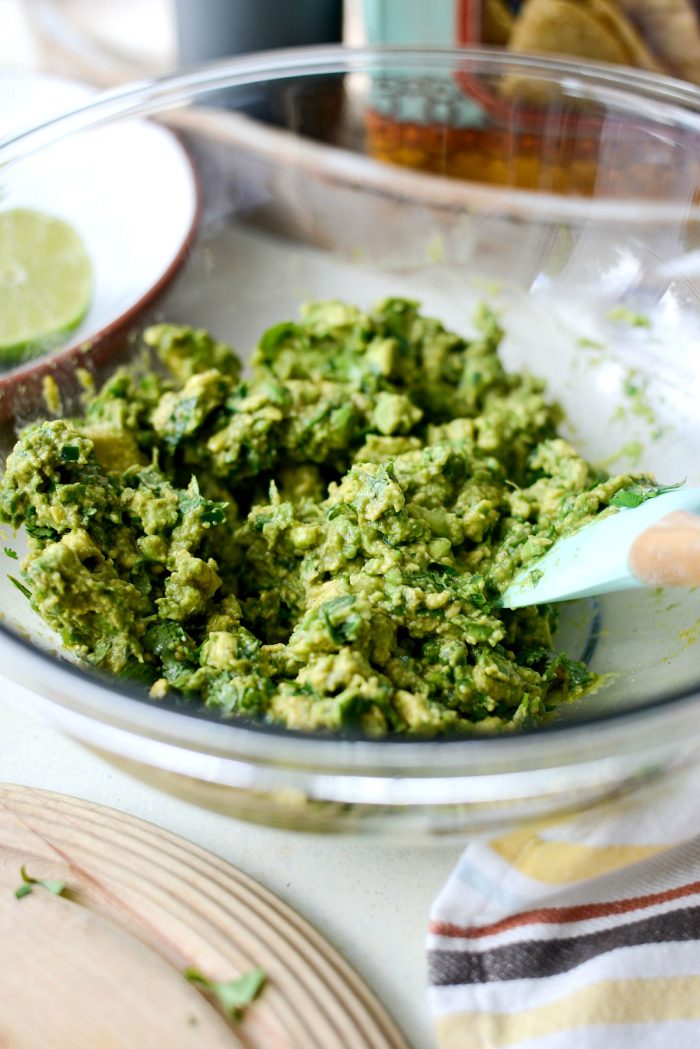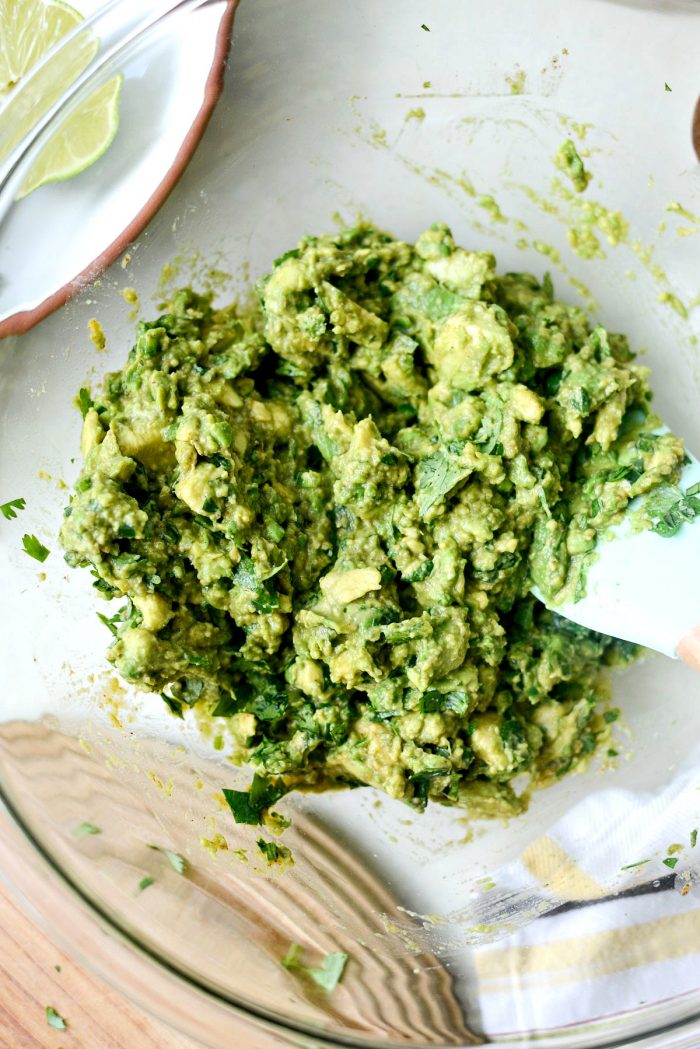 And use a spatula to fold it together until combined.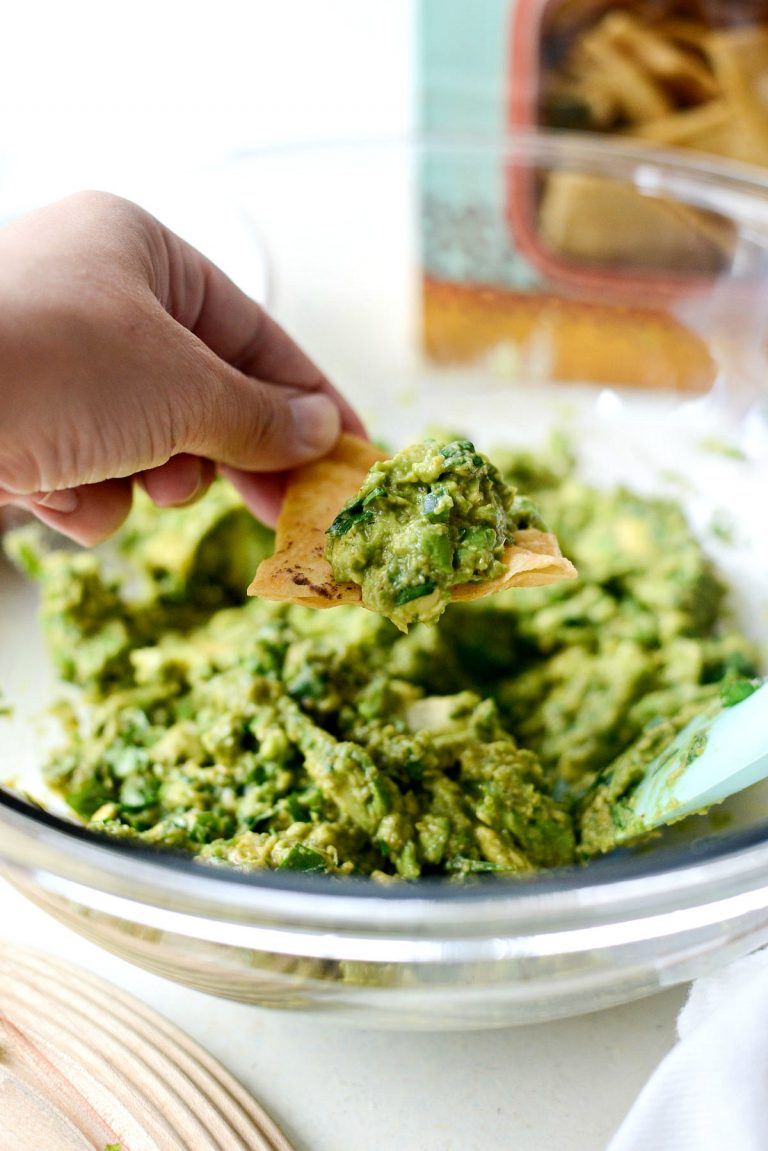 The Most Important Guac Rule:
Always, ALWAYS taste test your guac via tortilla before serving or seasoning with more salt.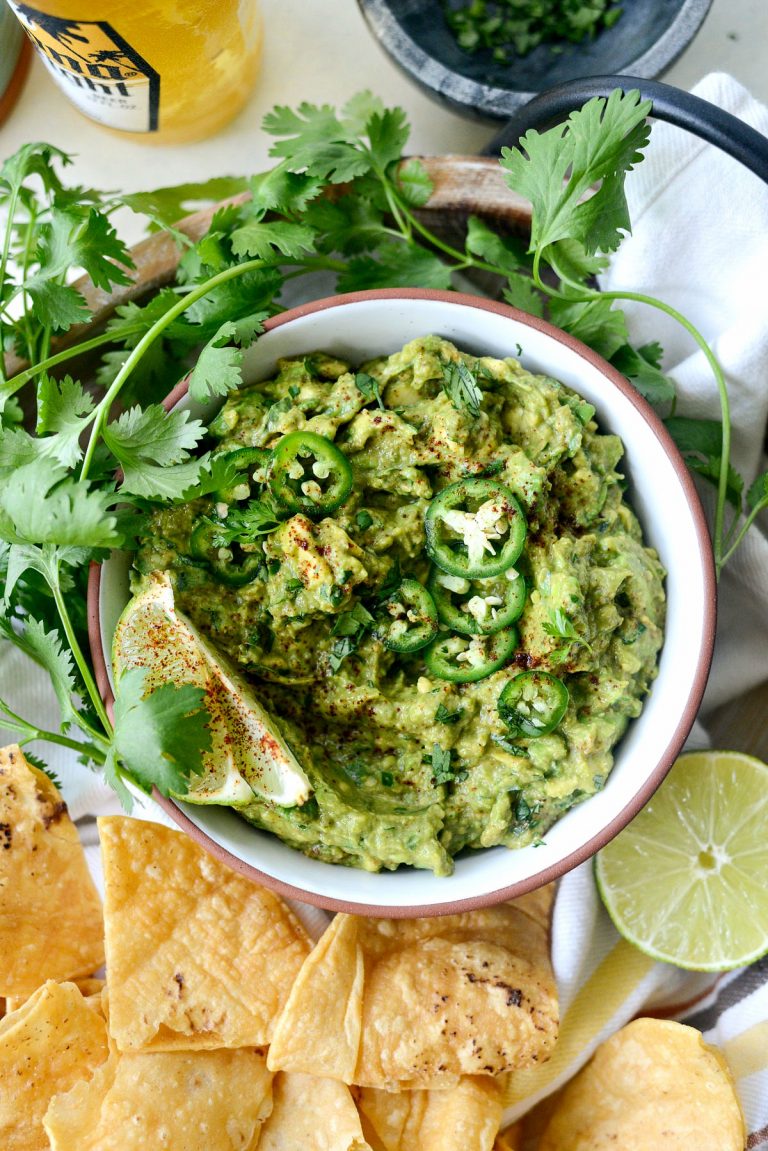 Garnish with a few extra jalapeño slices, minced cilantro and lime wedges with a sprinkle of chipotle pepper.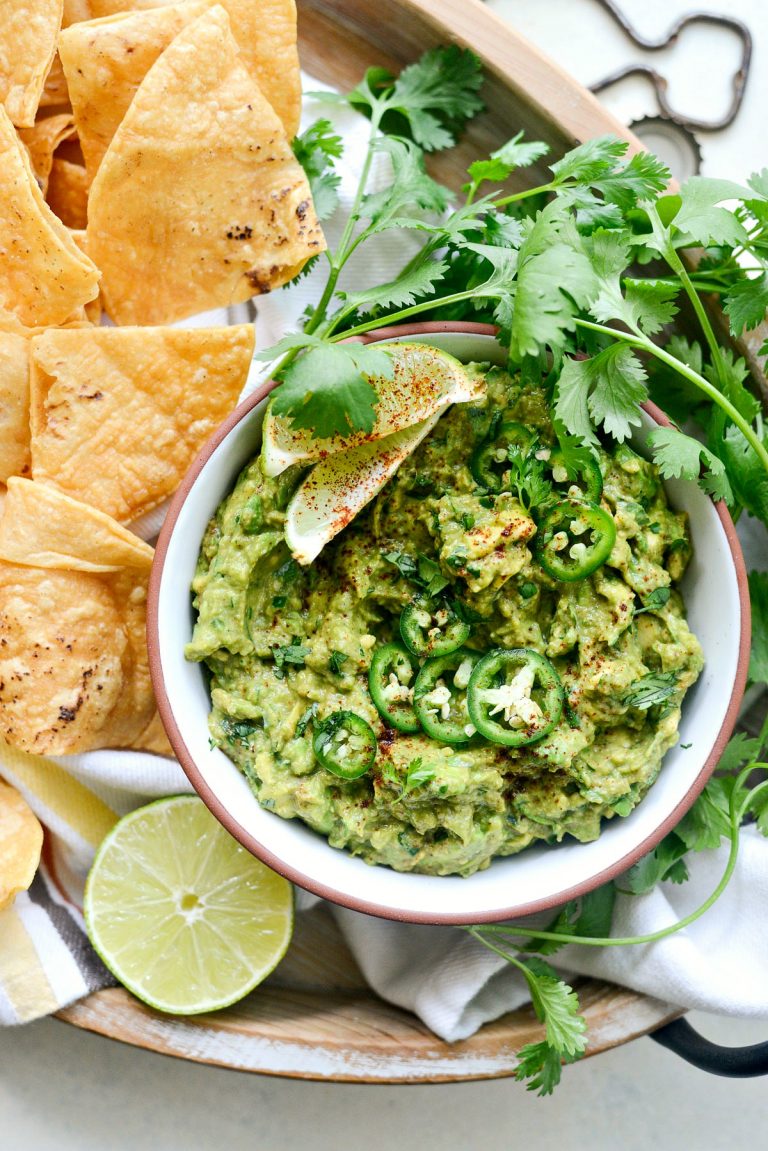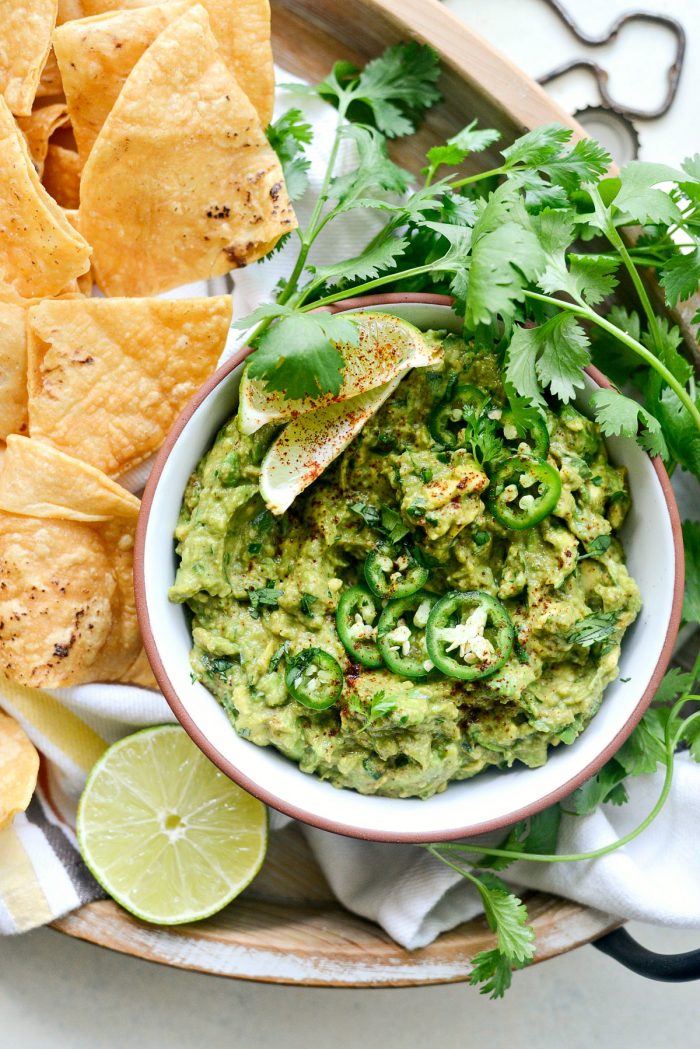 And serve with the BEST, crisp, salty tortilla chips and a cold corona.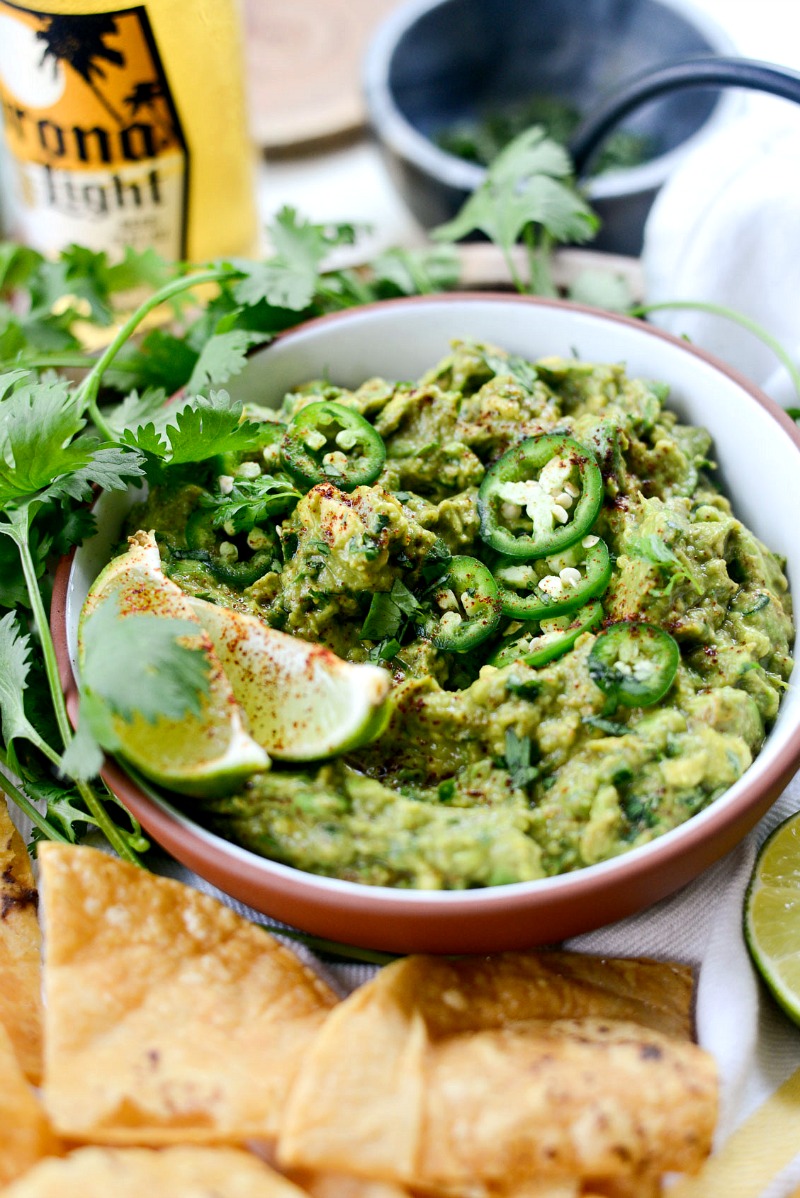 This guac. Ohmuhguh it's basically my soul guac. Zippy lime, smoky chipotle and with a smidgen of jalapeño spiciness. Make your weekend plans around this chile lime guacamole. You won't regret it.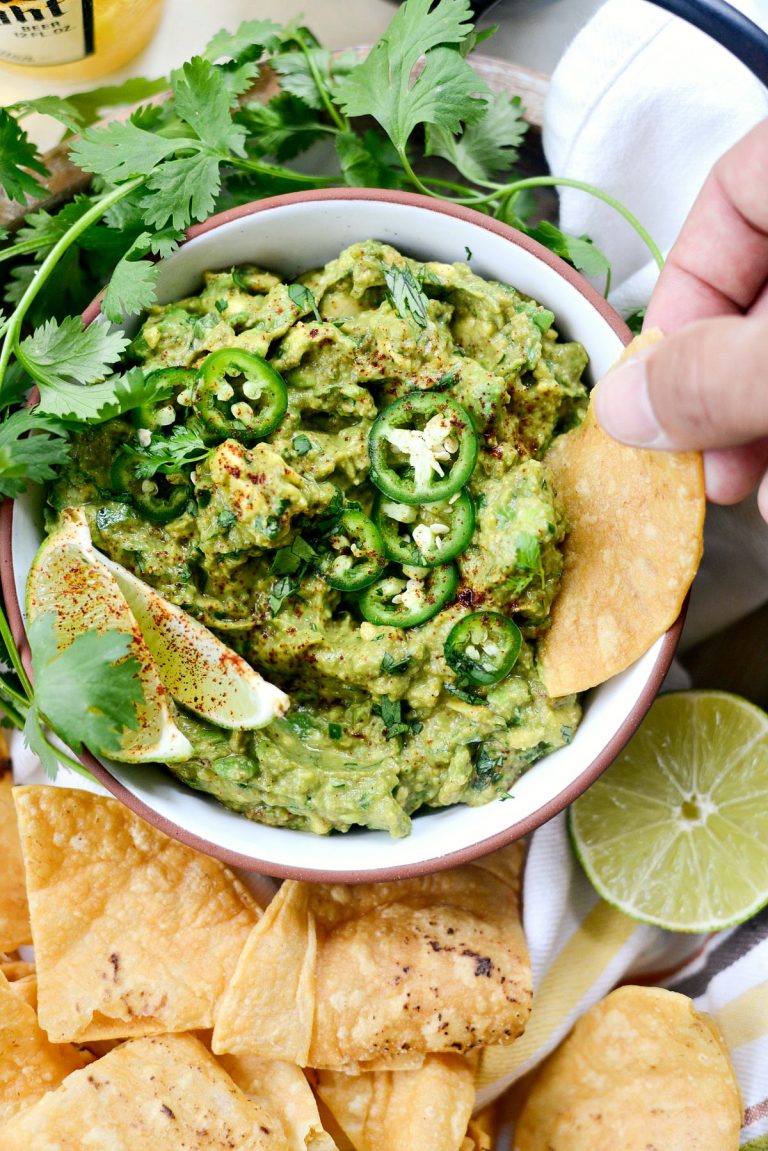 Enjoy! And if you give this Chile Lime Guacamole recipe a try, let me know! Snap a photo and tag me on twitter or instagram!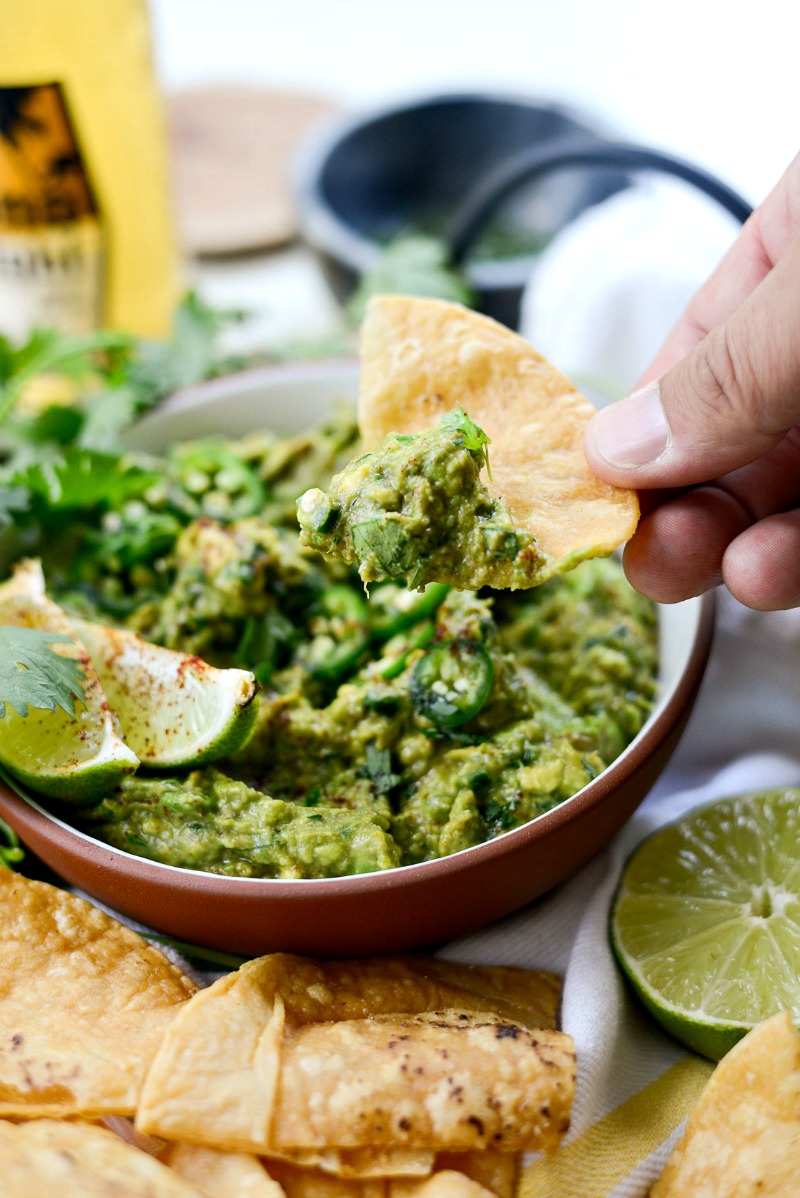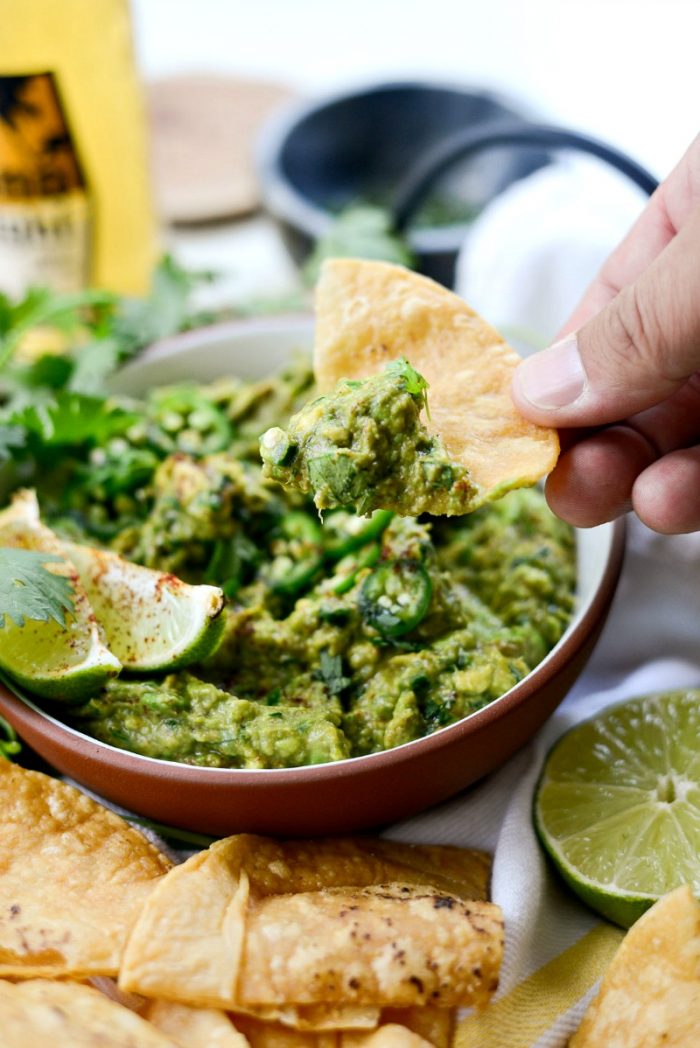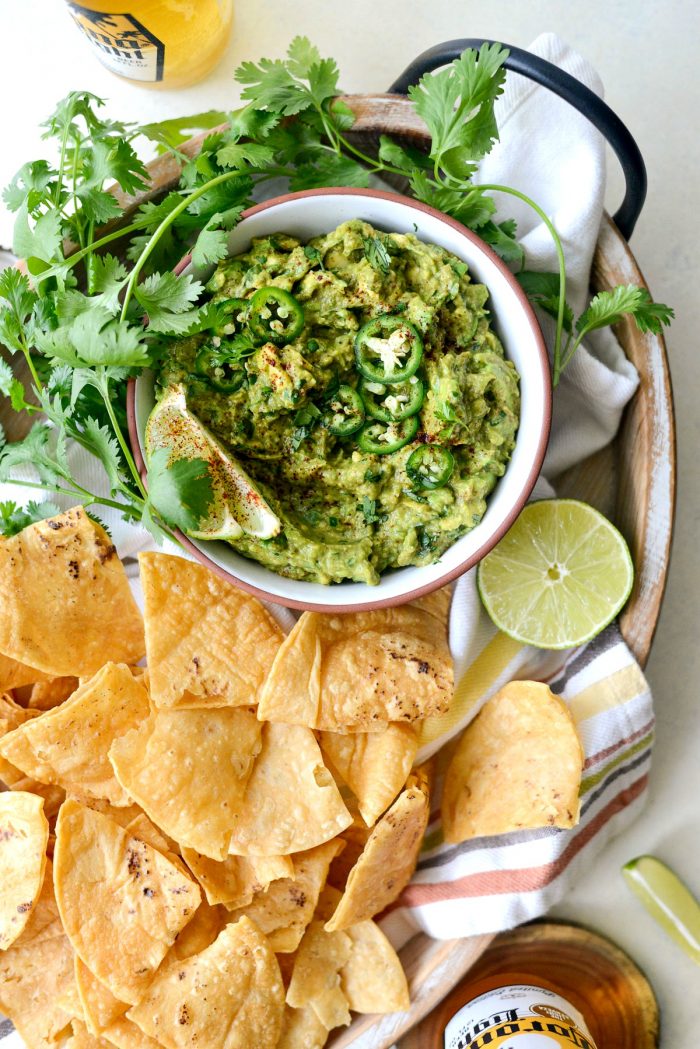 This post may contain affiliate links.
Buy the Cookbook: Simply Scratch : 120 Wholesome Homemade Recipes Made Easy Now available on Amazon »
THANK YOU in advance for your support!