Have guests coming and need margaritas asap? This Frozen Margarita Slush recipe is the answer to your prayers! Tequila, frozen limeade concentrate, ice and margarita salt is all you need to whip these frosty adult beverages up in minutes.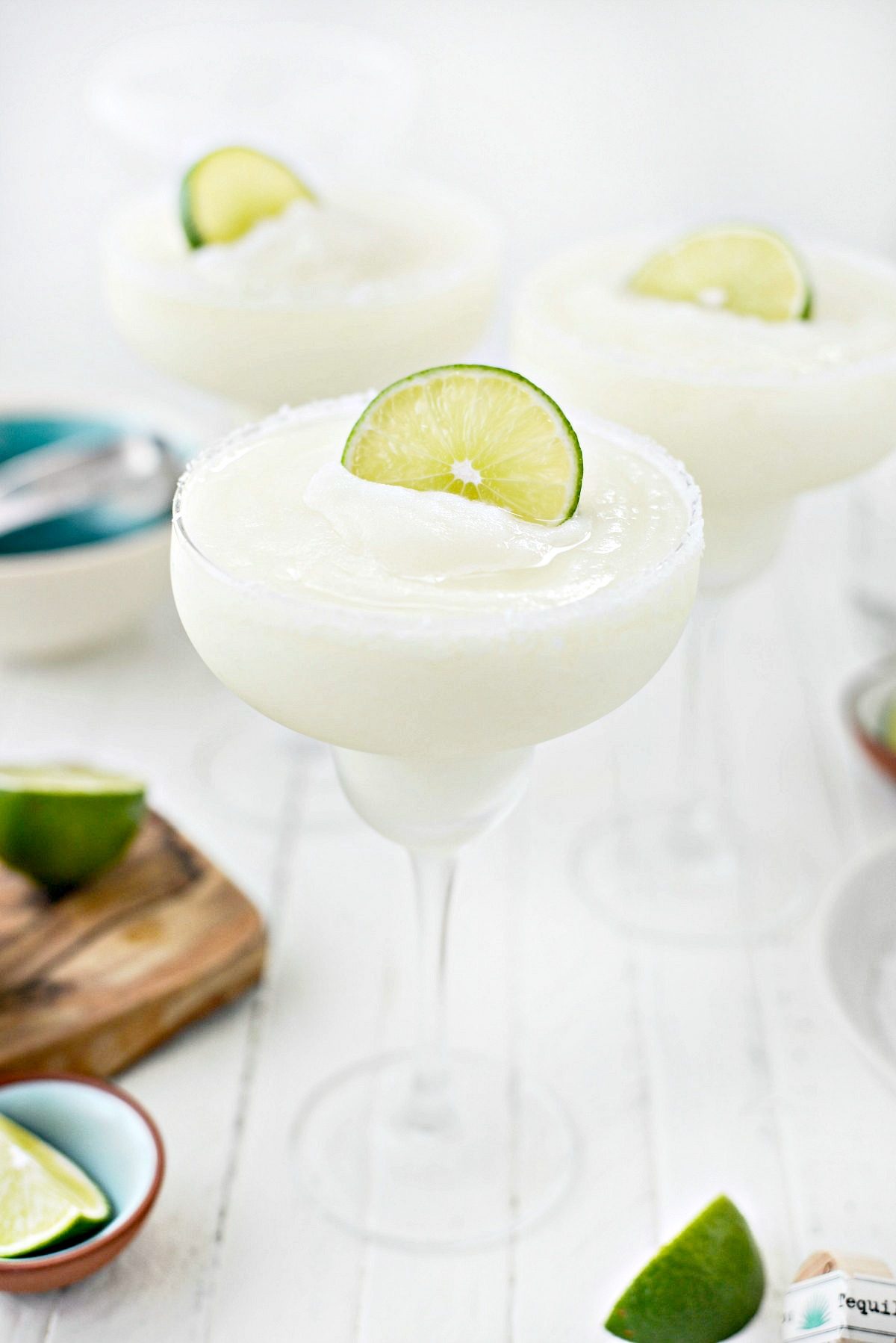 Cinco de Mayo is only a few days away, so over the weekend I refreshed my marg making skills.
Because one can never be too prepared.
First, let me just say I love margaritas. And I really love margaritas with salt around the rim. The salty-sweet combo is pure perfection and just about my favorite thing. Typically I get margaritas on the rocks, however every once and again – especially when it's hot outside, I'll go for a margarita slush or slushy.
Softer than snow frozen margaritas. Chilled glass. Salted rim. YES.
This frozen margarita slush recipe is great for when you have last minute plans and/or don't feel like juicing a million limes. Simply open a can of limeade (not so from scratch but🤫) and puree with ice and tequila. It's so simple! Here, I'll show you.
To Make Frozen Margarita Slush You Will Need:
tequila
limeade
ice
margarita salt
limes
First gather all your ingredients. Everything should be chilled or frozen beforehand. I keep my tequila in the freezer to keep it ice cold. The limeade should also come straight from the freezer. And if you're worried about high-fructose corn syrup, there are brands of limeade out there like Old Orchard without it.
Also, also meet my favorite tequila. Casamigos.
If you have 30 minutes, rinse your margarita glasses and let the excess water drip off before placing them int your freezer. I set them on parchment so they don't freeze/stick to the bottom of my pull out freezer. Totally unsure if that would happen, so it's just precautionary.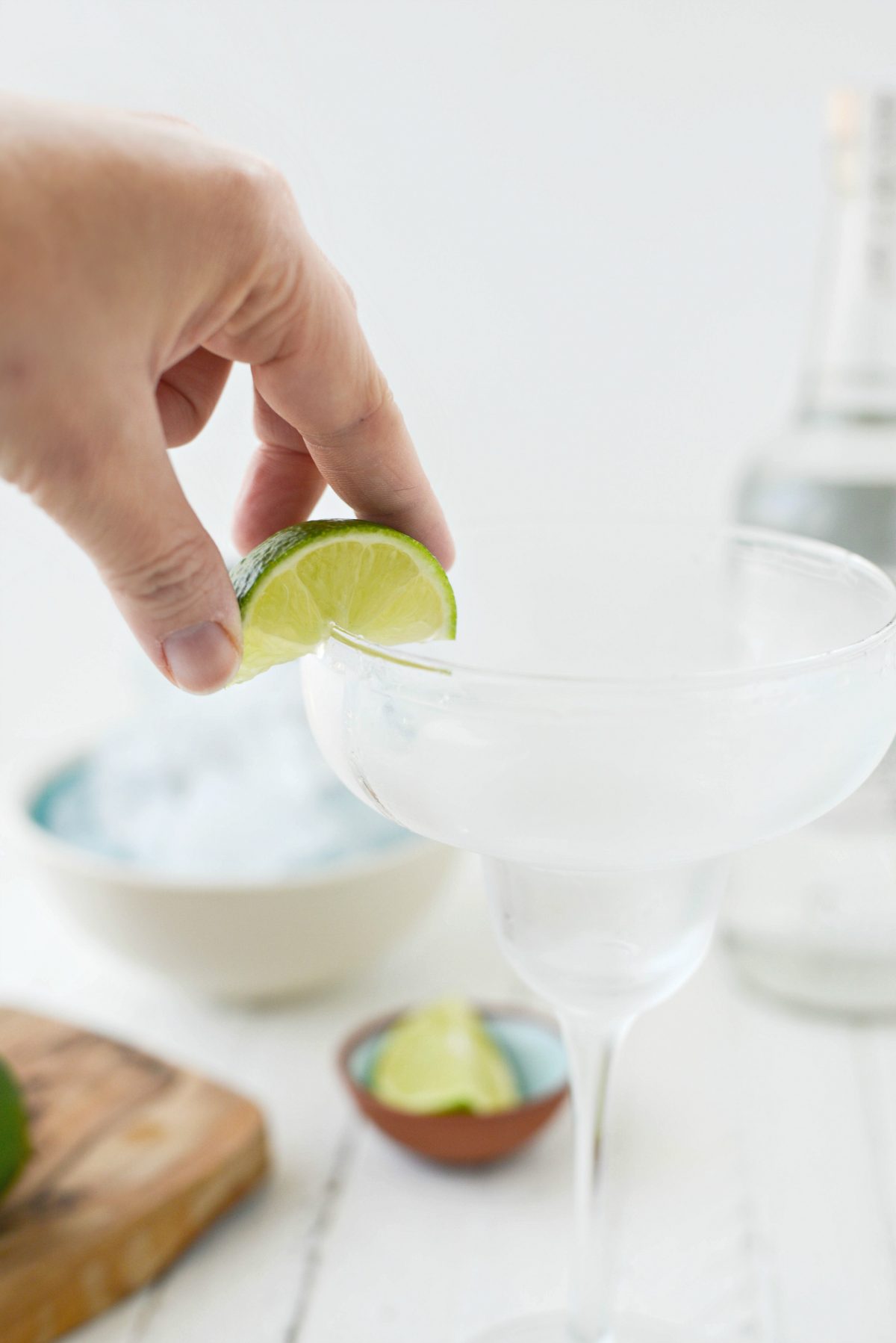 Before making the margaritas, remove the chilled glasses and lightly wipe the edge of the glass with a wedge of lime. Then dip each rim into a shallow plate of margarita salt.
Next add 1 cup tequila and ice to the pitcher of your blender.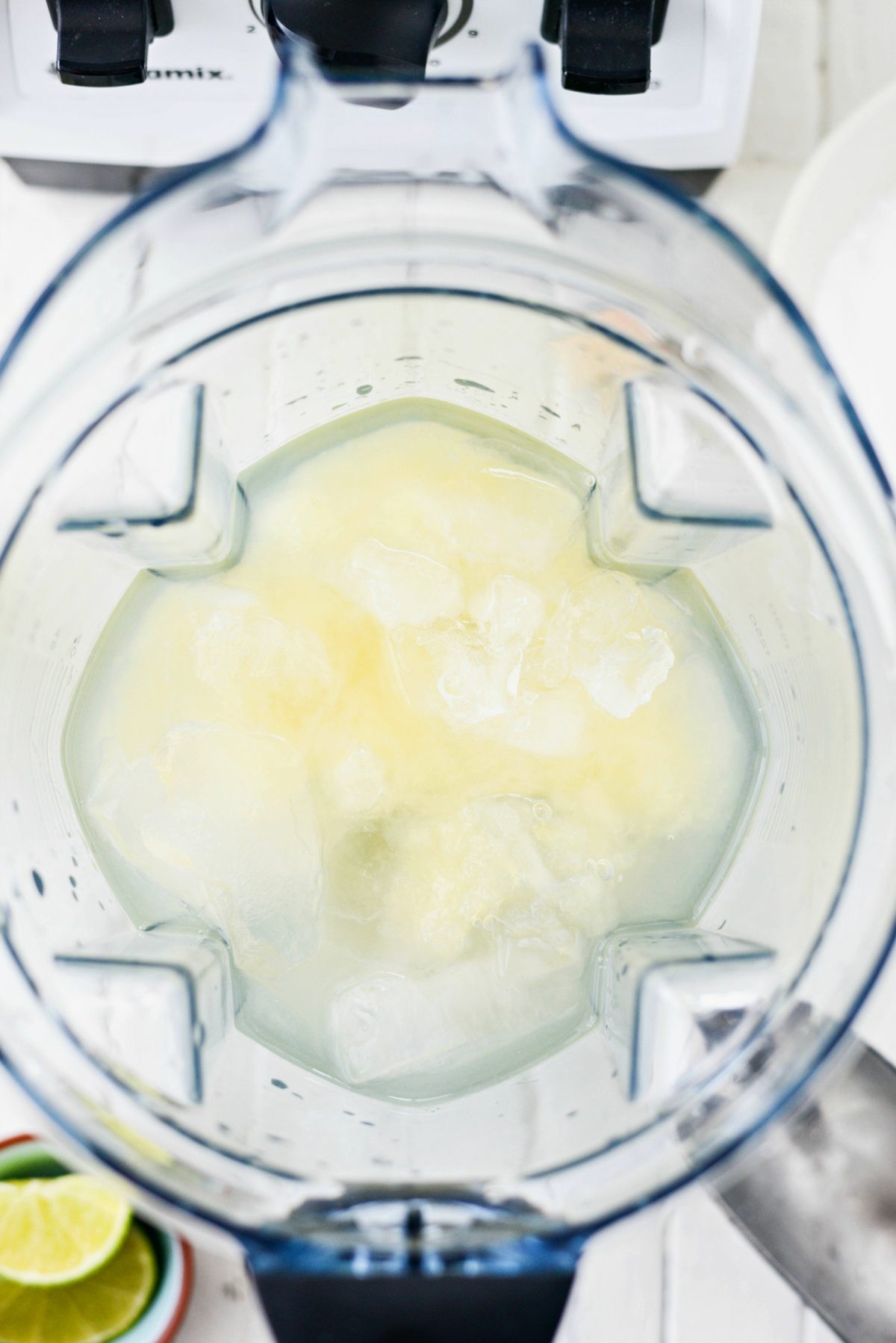 Next add in the limeade. Side note: I could eat this with a spoon.
Finally, secure the lid and blend until smooth.
Now you could a) stick a extra long straw into the pitcher and walk around with your pitcher-o-margs or b) pour it in to your chilled, salty rimmed glasses.
Lastly, garnish with a slice of lime and get to sipping.
Now it's a party!
Enjoy! And if you give this Frozen Margarita Slush recipe a try, let me know! Snap a photo and tag me on twitter or instagram!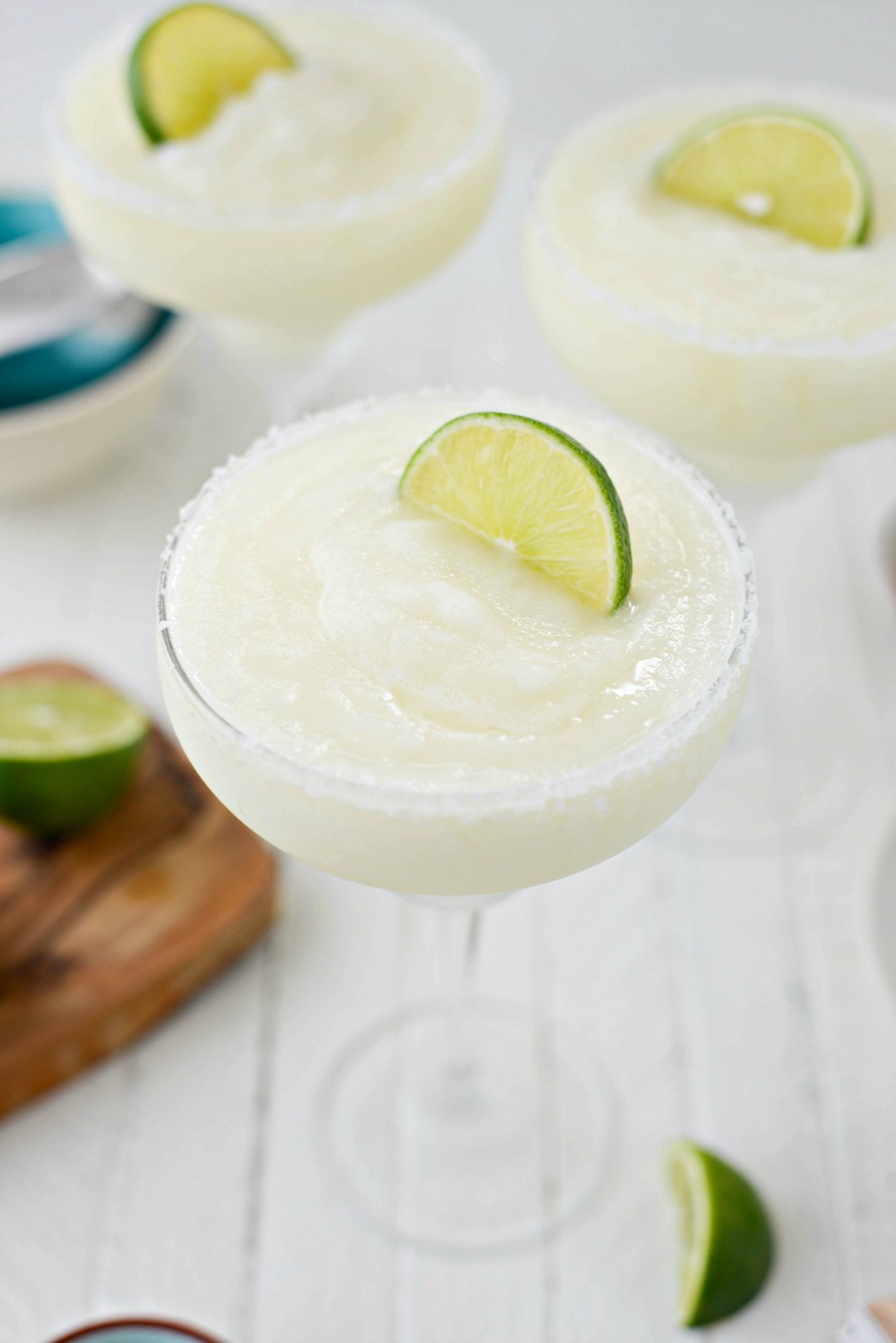 This post may contain affiliate links.
Buy the Cookbook: Simply Scratch : 120 Wholesome Homemade Recipes Made Easy Now available on Amazon »
THANK YOU in advance for your support!