Classic Tuna Macaroni Salad recipe has flaked albacore tuna, crisp celery, red onion, sweet relish and hard boiled eggs tossed with cooked macaroni, mayo, salt and pepper. Another recipe for your cookout menu! Serves a crowd in about 20 minutes, but is best if given time to chill in the fridge first.
As I was making my go-to potato salad recipe and the best baked beans ever for a Memorial weekend get together that Pat and I were hosting, I thought to myself that I have so many recipes on here that originate from important women in my life. For example, Penny's potato salad is from Pat's aunt. The baked beans are my mom's. Each recipe makes me think of them as I prep and cook each one. It's kind of cool to think these recipes are preserved on Simply Scratch and that my girls can continue to make them for their families and so on…
This tuna macaroni salad is another one of those recipes. It comes from my mother-in-law and it is simple, delicious and feeds a crowd. My MIL makes this just about every summer get together and it remains as one my husbands favorites. I recently had it at her house on Mother's Day and remembered her giving me the recipe forever ago and thought that it was probably time I make it and share it here with you!
It's hard to say what I love about it most, it's just so good! It's also easy to pull together and can be made in advance. The flavors are spot on and I love all the textures in it. A classic recipe without any frills or fuss, just straightforward ingredients combined to make the best tuna macaroni salad.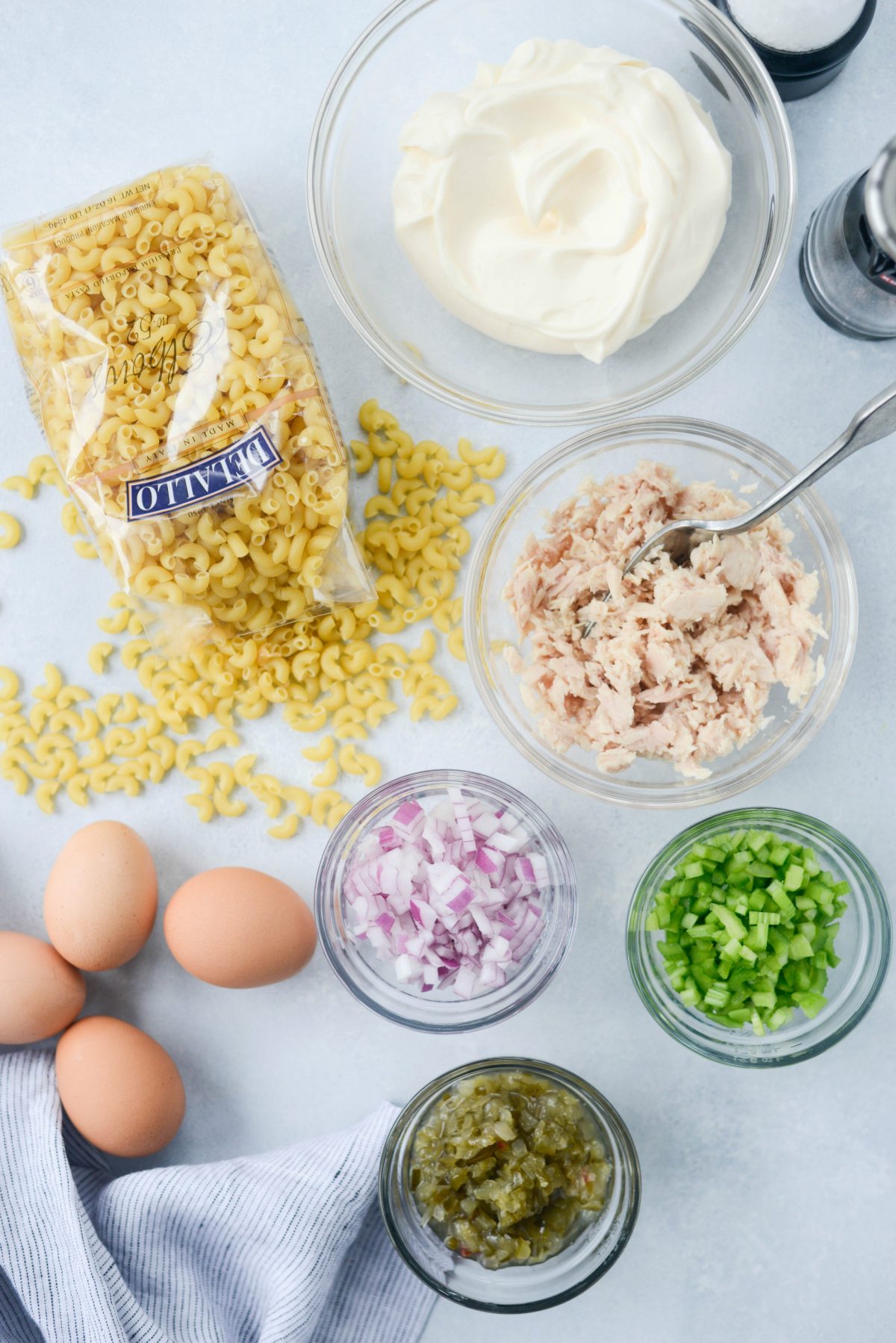 TO Make this Tuna Macaroni Salad You Will Need:
1 pound macaroni pasta noodles
2 (2.26 ounces each) albacore tuna in water
1/2 cup of each finely diced red onion
1/2 cup finely diced celery
1/2 cup sweet pickle relish
kosher salt
ground black pepper
mayonnaise – the mayo I add in increments until I have the consistency I like, which is somewhere between 1 and 2 cups.
Bring a large pot of water (salted with about a small palmful of sea salt) to a boil. Add pasta, stir and cook following the package directions. Drain and rinse with cold water.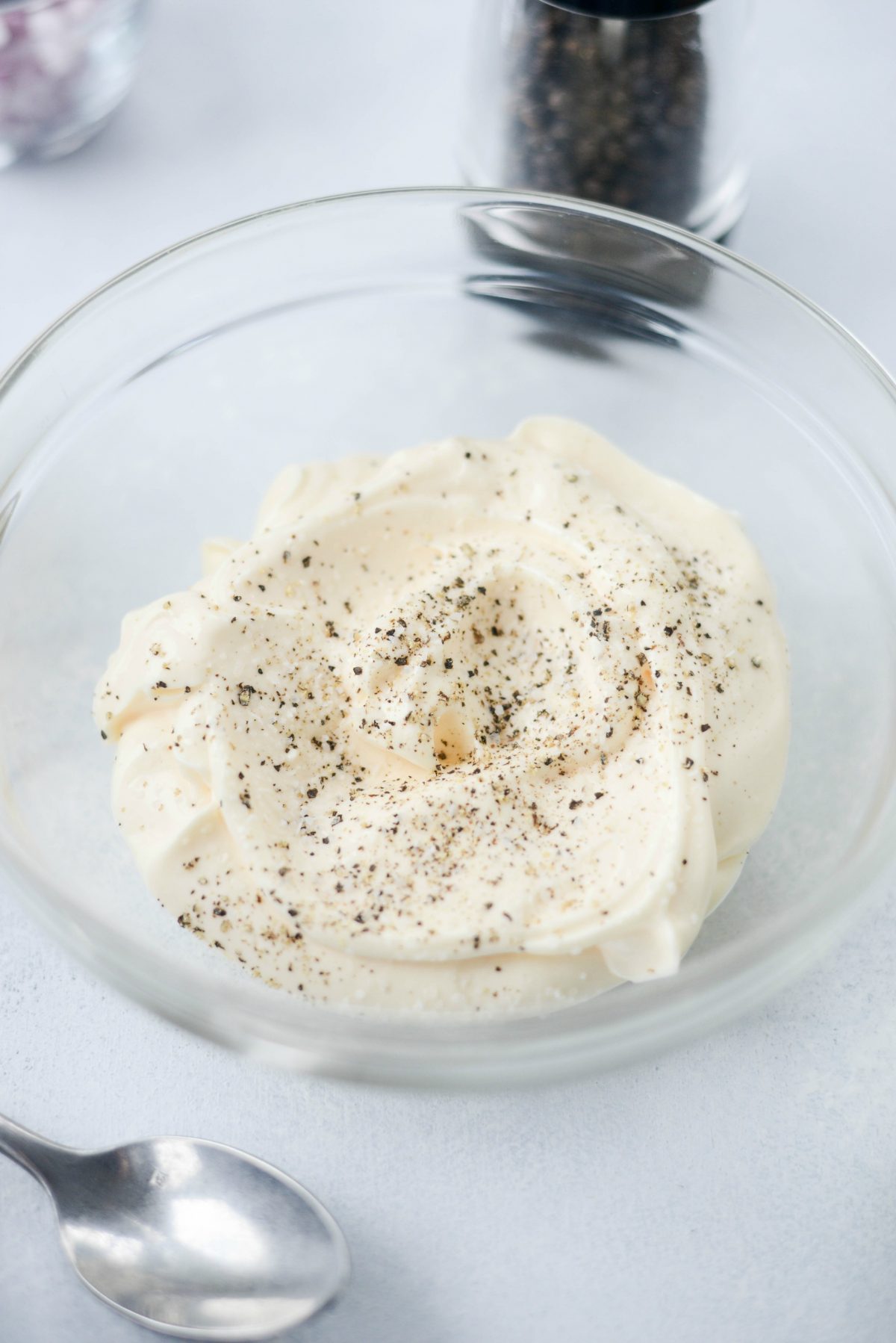 Season the mayo with about 1/2 teaspoon kosher salt and 1/4 teaspoon freshly ground black pepper and stir to combine.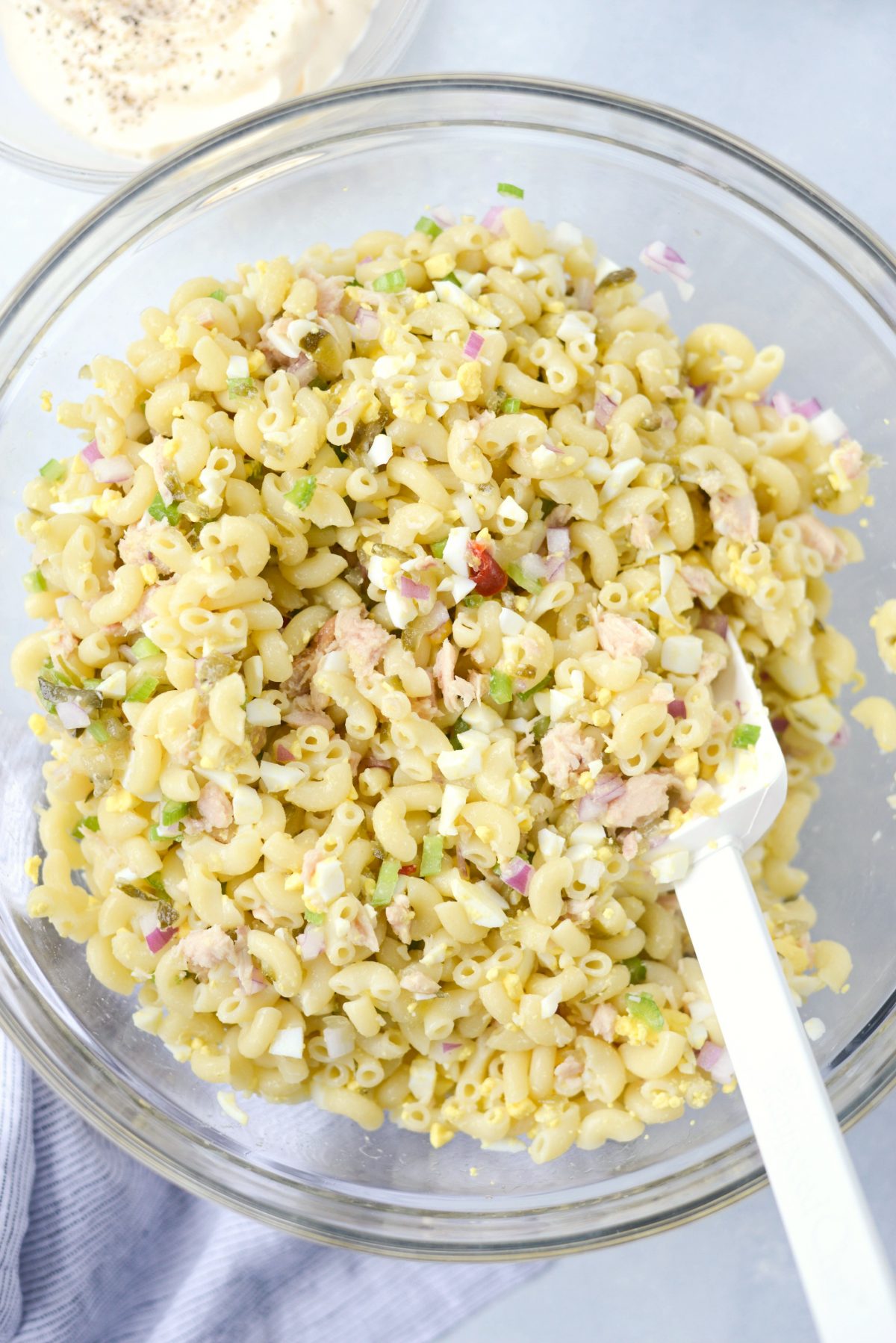 In a large bowl, combine the cooked pasta with flaked tuna, egg, onion, celery, tuna and relish and toss to combine.
Lastly, pour in the mayo dressing and toss until evenly coated. Taste and season with more salt and pepper if desired.
This could be served right away, but it truly is best if given at least a few hours in the fridge so the flavors can meld and be absorbed by the pasta.
I hope you enjoy this tuna macaroni salad and have a safe Memorial Day.
Enjoy! And if you give this Tuna Macaroni Salad recipe a try, let me know! Snap a photo and tag me on twitter or instagram!
This post may contain affiliate links.
Buy the Cookbook: Simply Scratch : 120 Wholesome Homemade Recipes Made Easy Now available on Amazon »
THANK YOU in advance for your support!