You are going to love how delicious this Easy Salsa Verde recipe is! Fresh tomatillos, jalapeño, onion and garlic are broiled until blistered and charred and then blended with freshly squeezed lime juice, cilantro and salt. Serve salsa verde from scratch with tortilla chips or use in your favorite recipe calling for green salsa.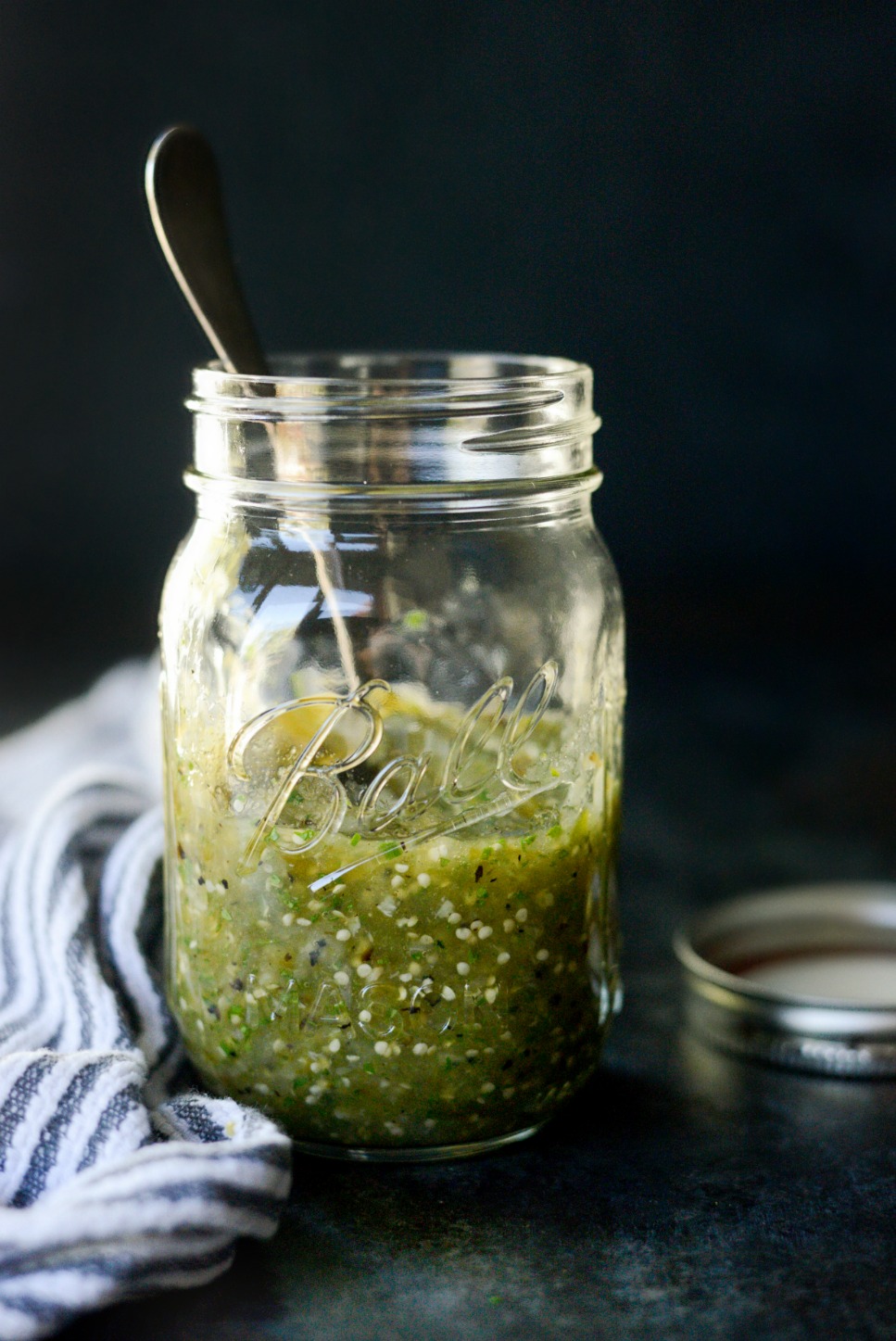 Yes, yes I've made a grilled version of tomatillo salsa before, but this, THIS is an easier version. If you can believe it. Like, throw veggies under the broiler until beautifully blistered and then dump everything into your food processor with fresh lime juice and cilantro. Pulse, pulse – salsa. That kind of easy.
Speaking of easy, so I have had this certain tex/mex recipe in the works (that I'll be sharing in the next day or so) and it calls for salsa verde. You know me, I couldn't just crack open a jar and it's too chilly to grill. I wanted/needed a salsa verde recipe to be easy enough that it wouldn't discourage a home cook (or myself in the future) from making it at home on a random Tuesday night.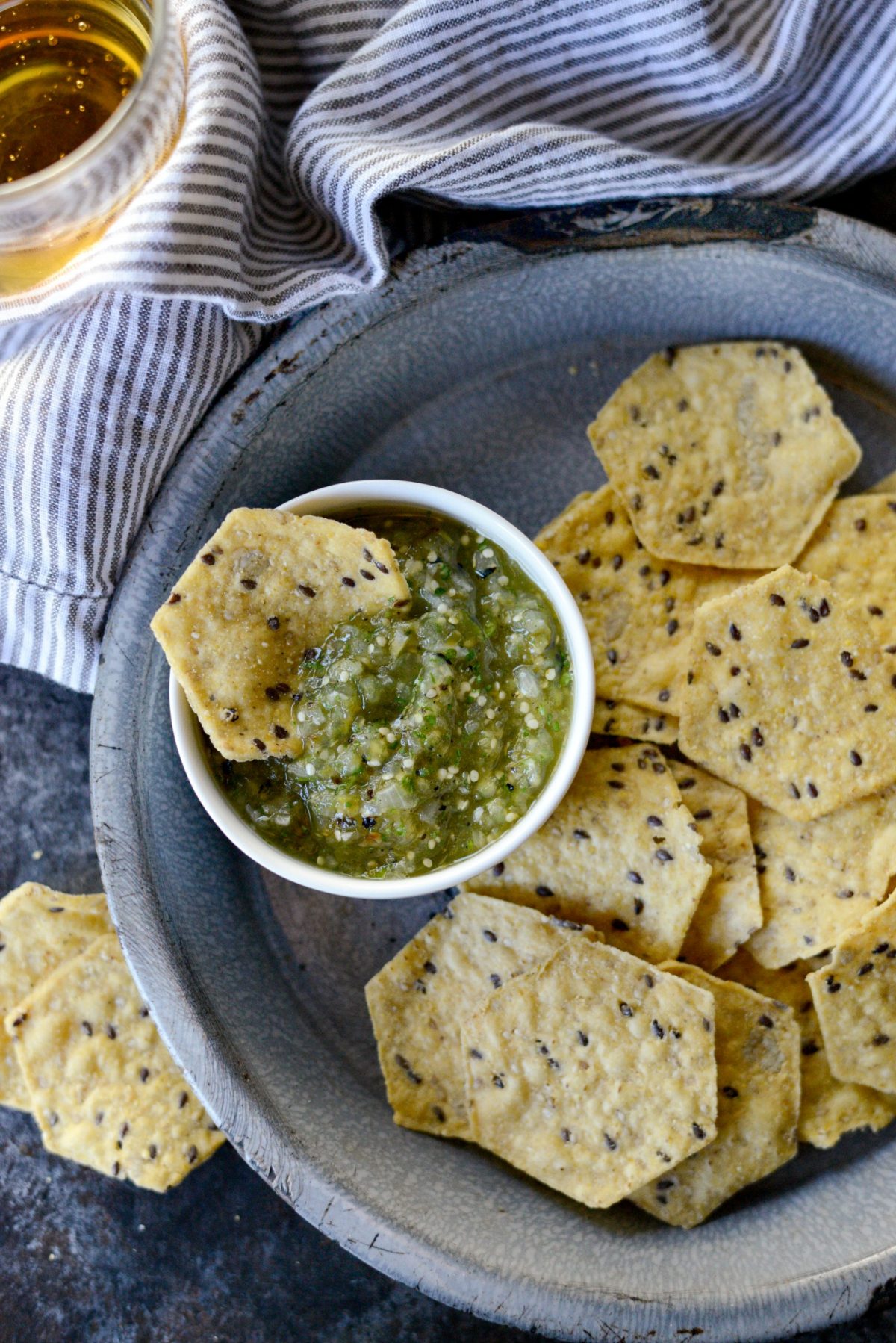 Taking a few notes from this recipe, I figured why not try it with tomatillos? They're basically sort of like tomatoes. The end result? OMG so good! Now it's been a minute since I've had tomatillo salsa, but this recipe is fresh and slightly sweet and a smidgen spicy. Just how I like my salsa.
Here, I'll show you.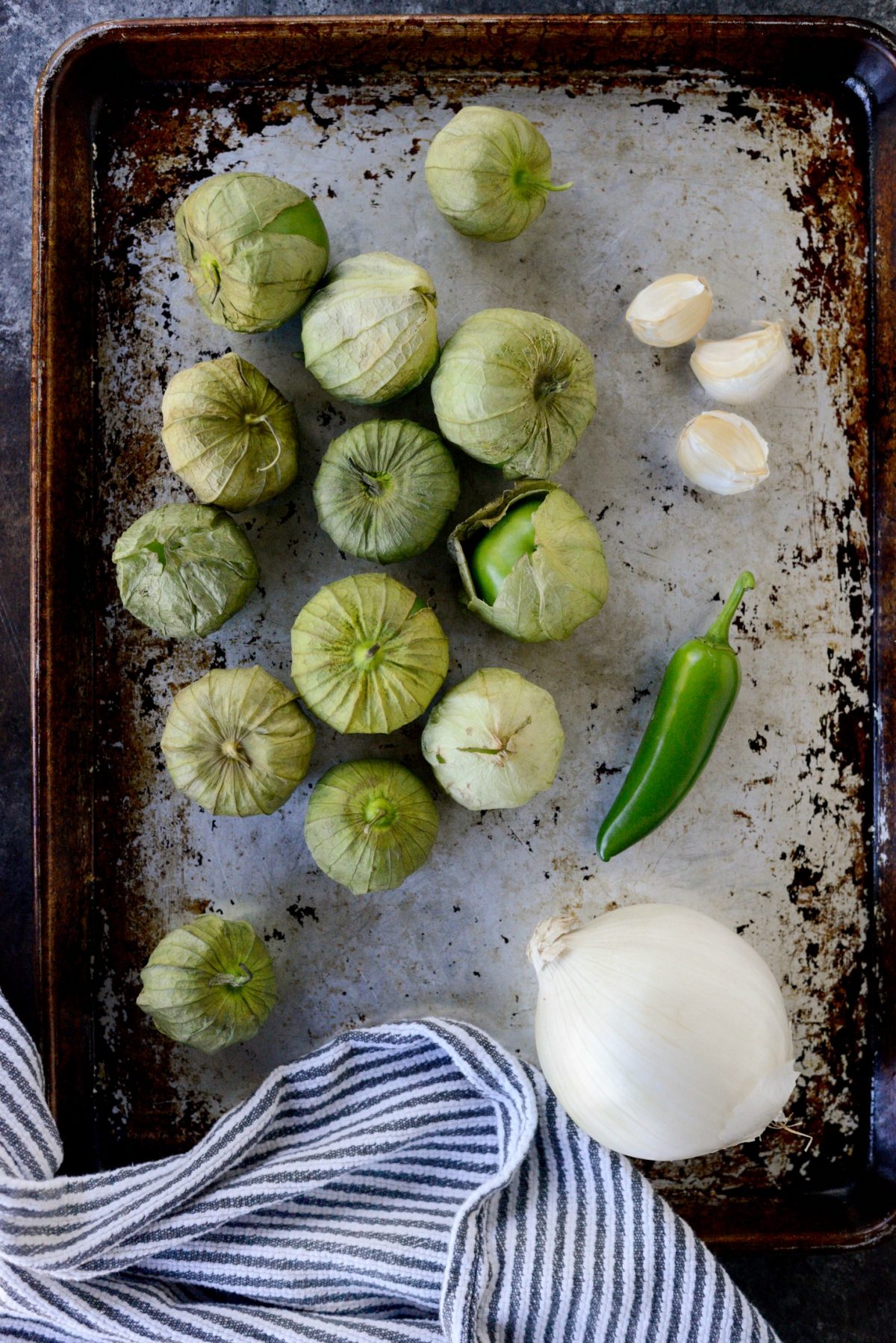 To make this easy salsa verde you will Need:
1-1/4 pounds of tomatillos
1 large onion
1 jalapeño
3 cloves of garlic
cilantro
lime
kosher salt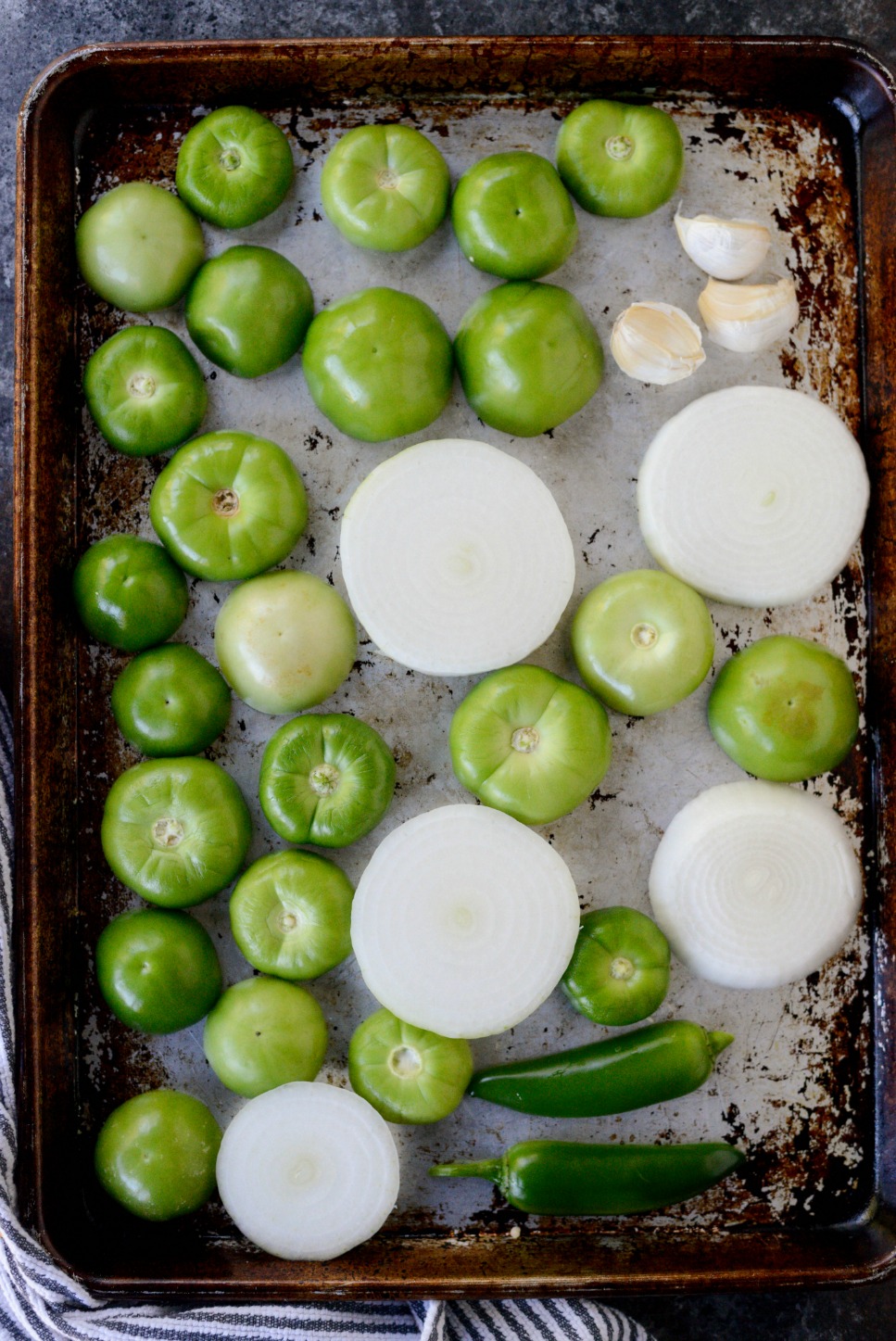 First, peel the outer husk of the tomatillos and wash them under warm water because they have a sticky residue that you'll want to wash off. Then cut the tomatillos and jalapeño in halve and slice the onion into 1/2-inch slices.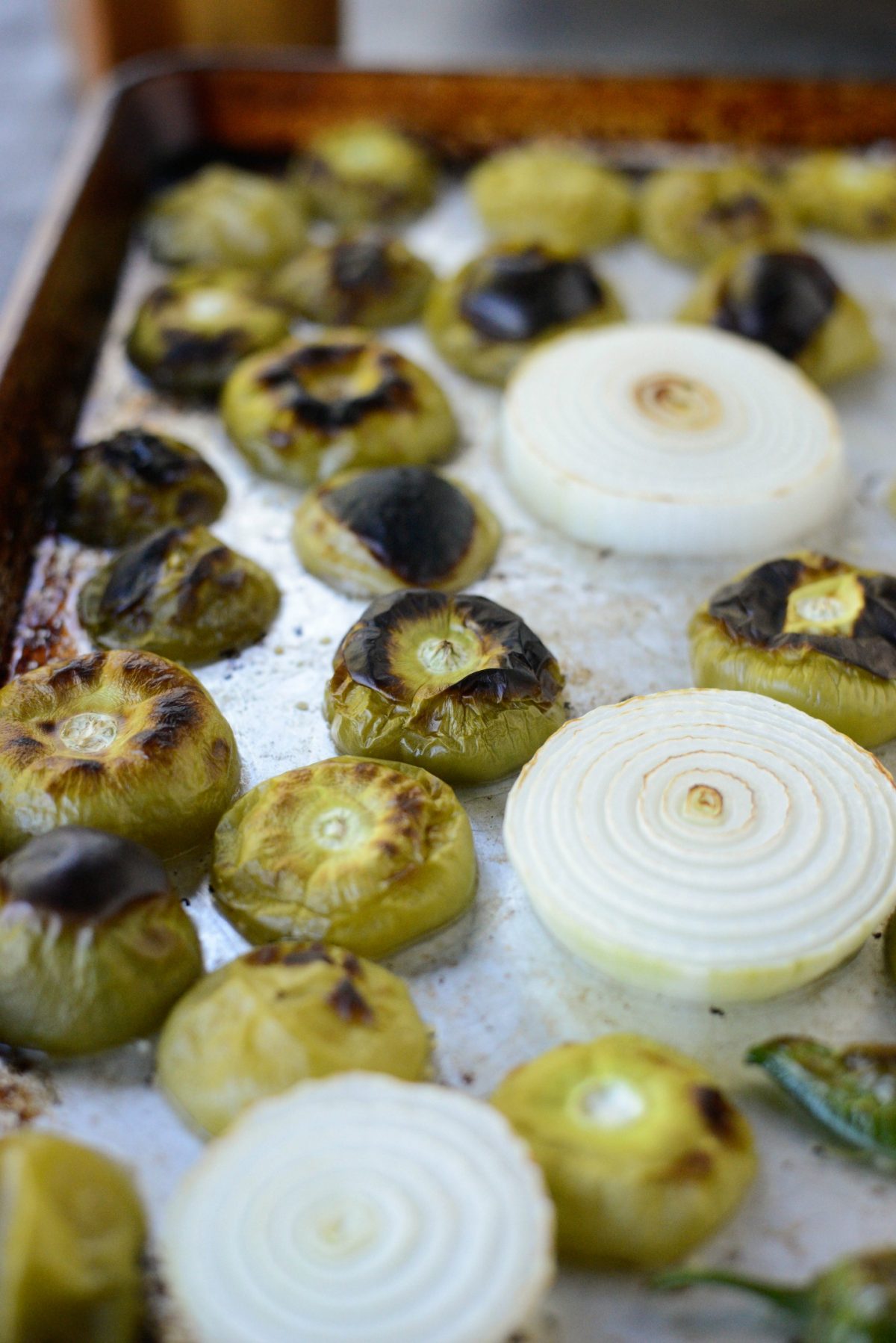 Next, arrange them on to a large rimmed metal sheet pan and slide them under your preheated broiler, set to high for about 8 to 10 minutes. Rotate the pan halfway to ensure even blistering and charring.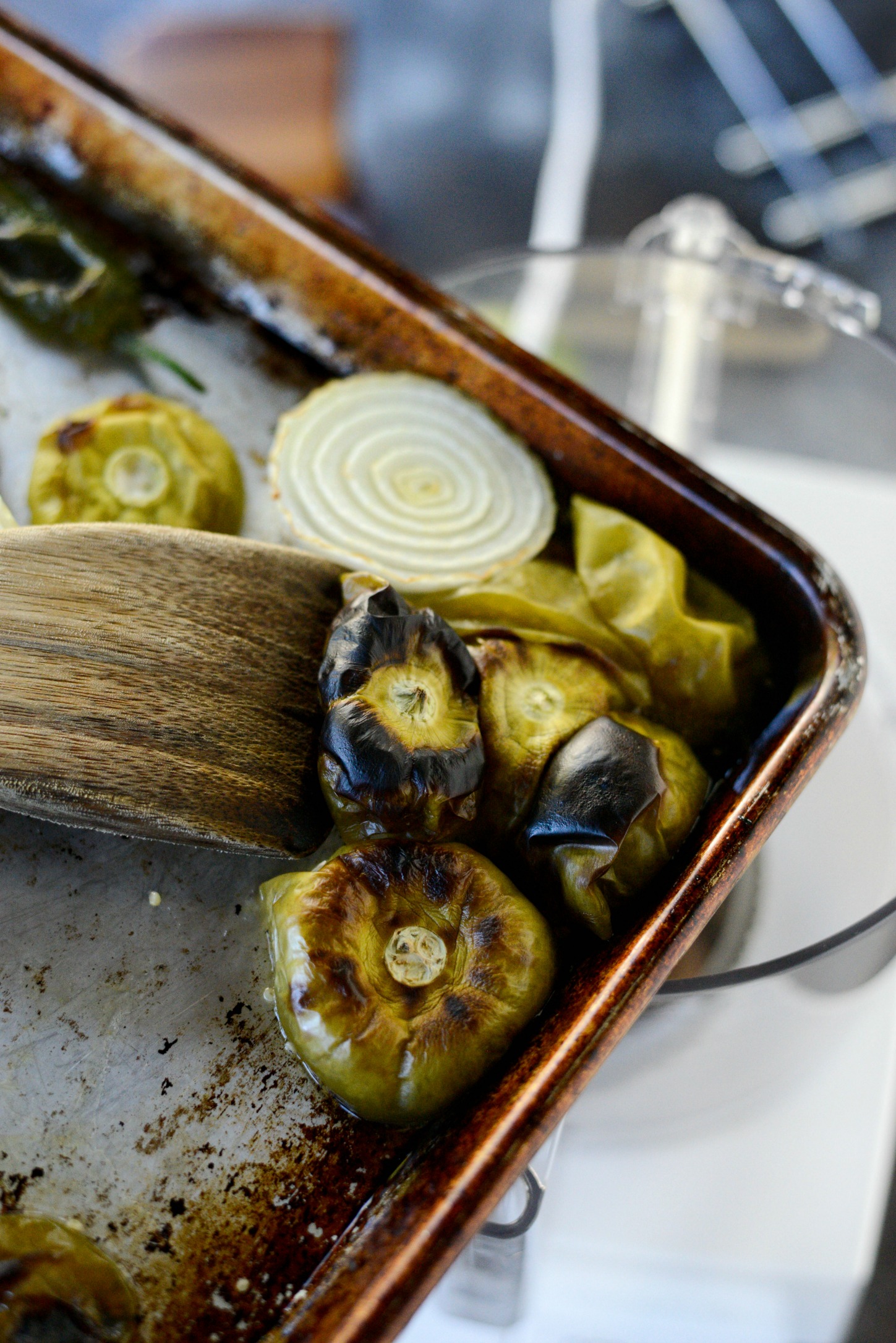 Next, once the vegetables have had a chance to cool, transfer the blistered tomatillos and onions into your food processor [fitted with the blade attachment].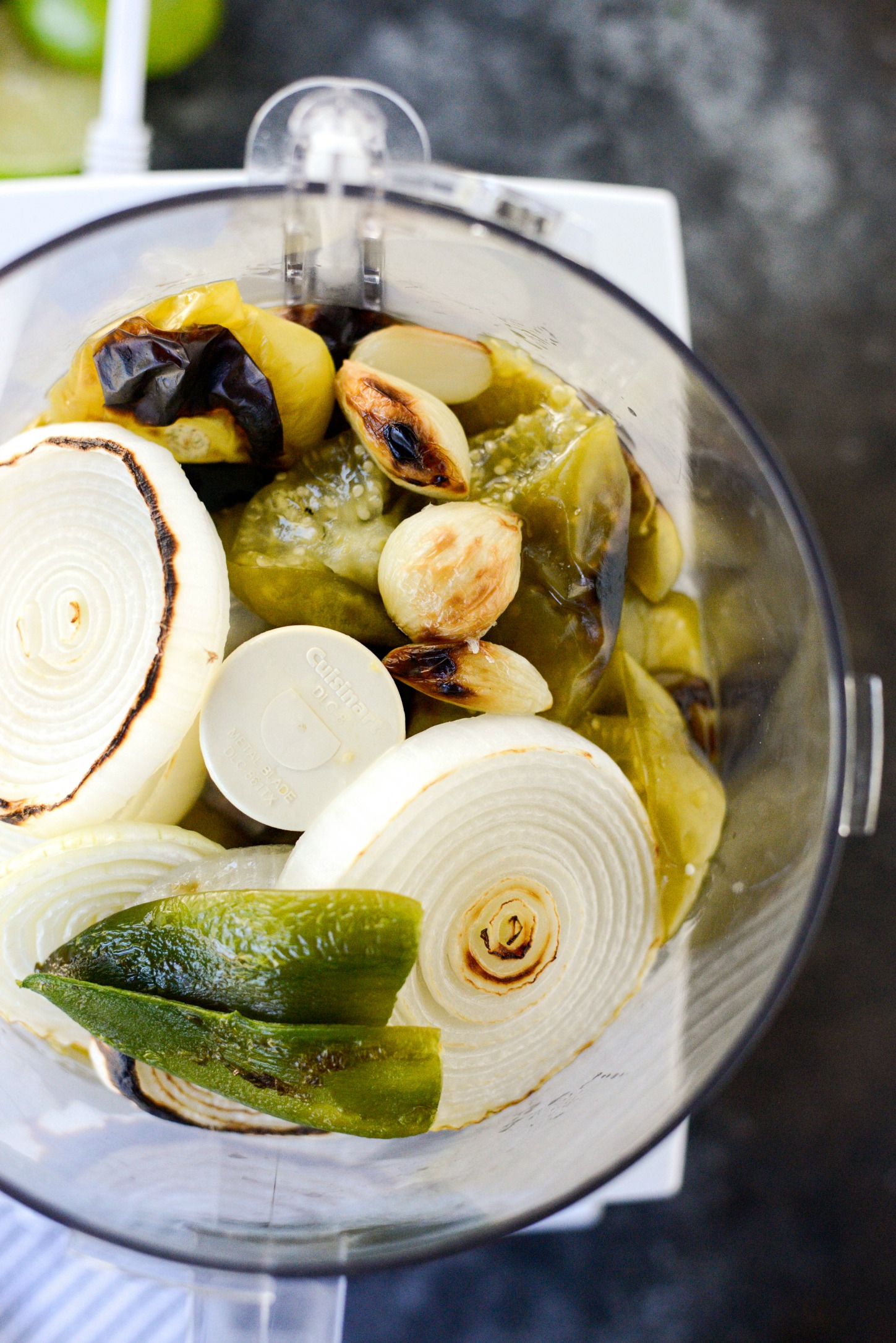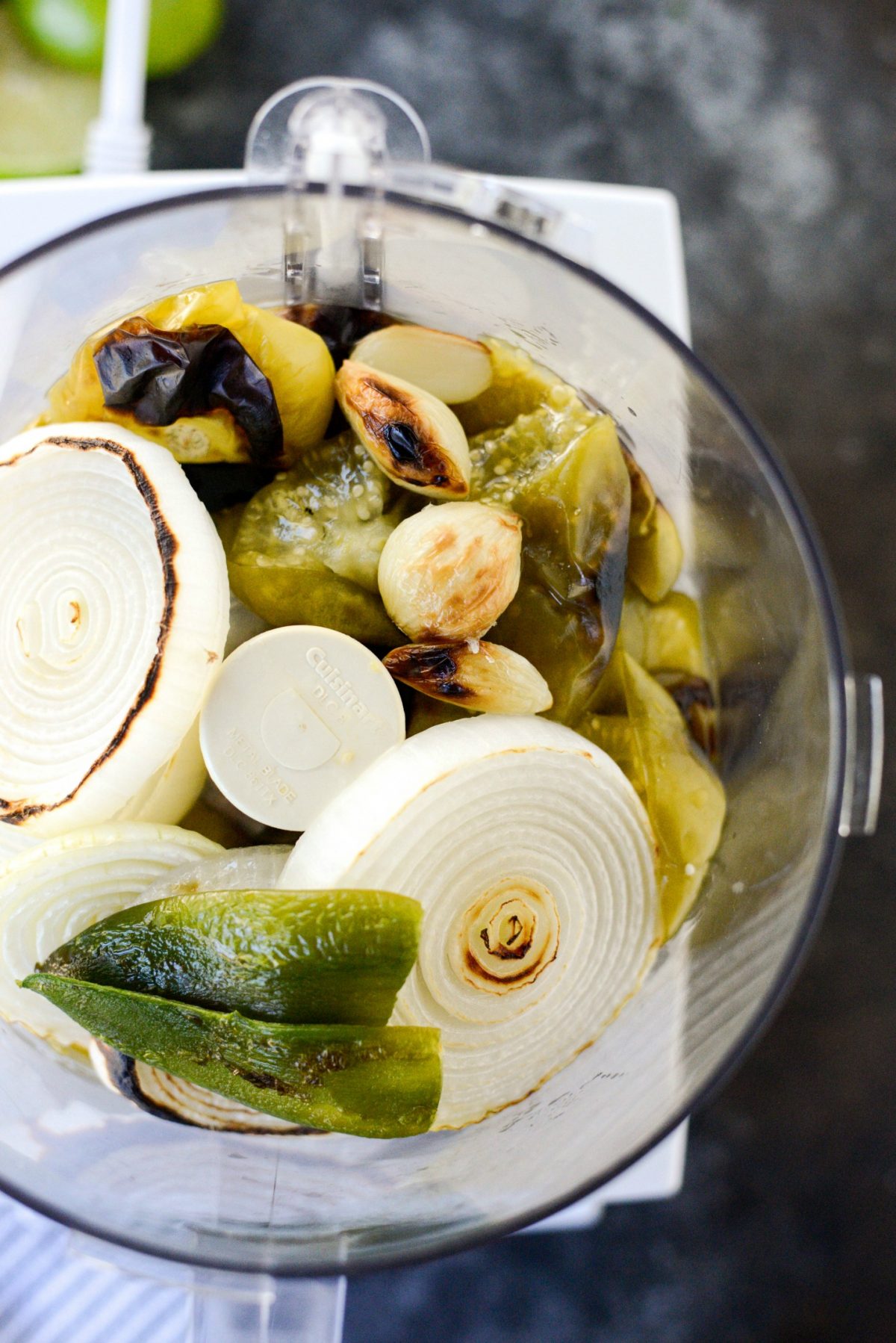 Then once the garlic is cool enough to handle, remove the skin. Next remove the stem from the jalapeño and use a spoon to scrape out the seeds.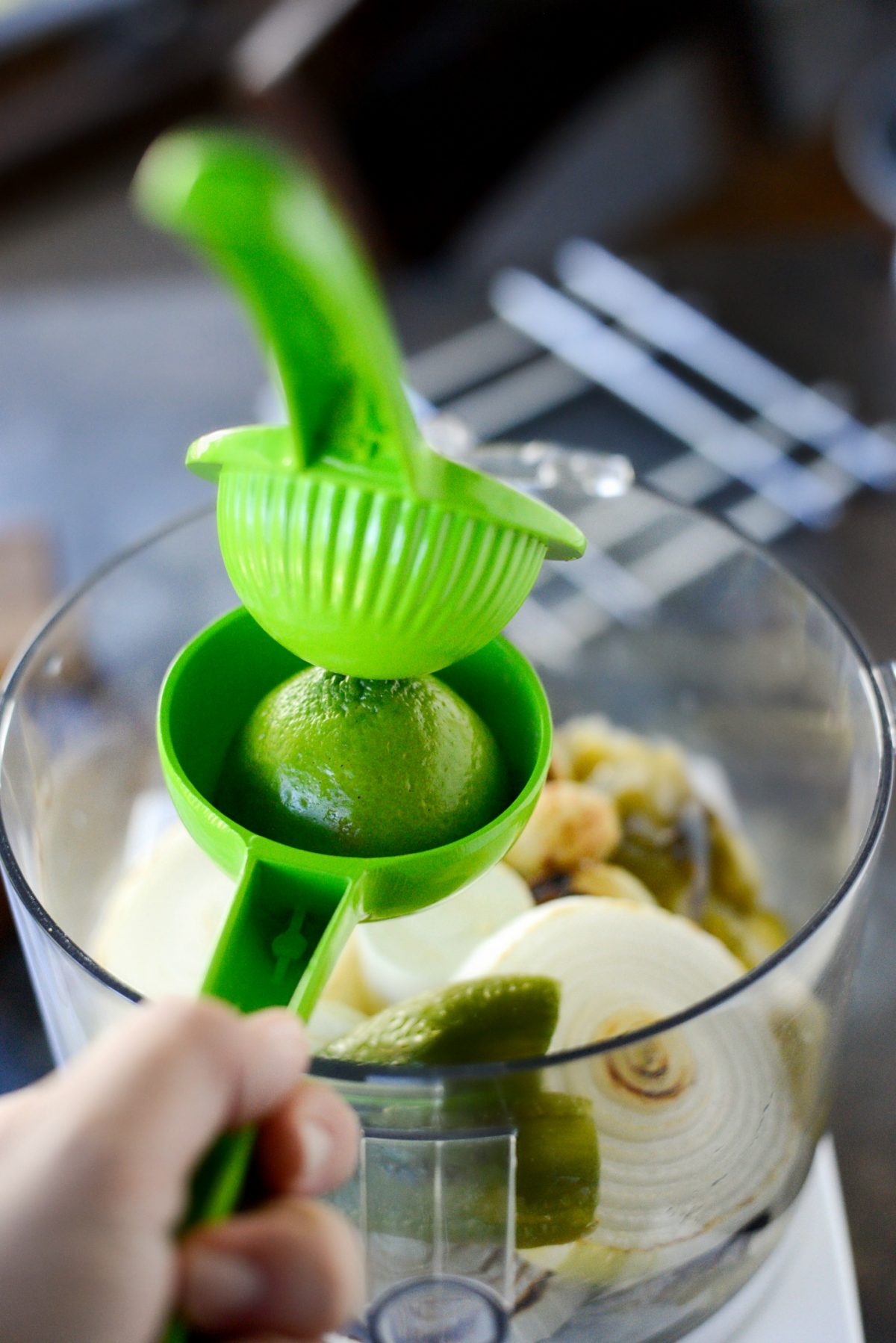 Next squeeze in the juice of a lime, throw in a handful of fresh cilantro and then a teaspoon of kosher salt. Pulse until the salsa reaches a desired consistency. Serve immediately or refrigerate this easy salsa verde recipe for up to 1 week.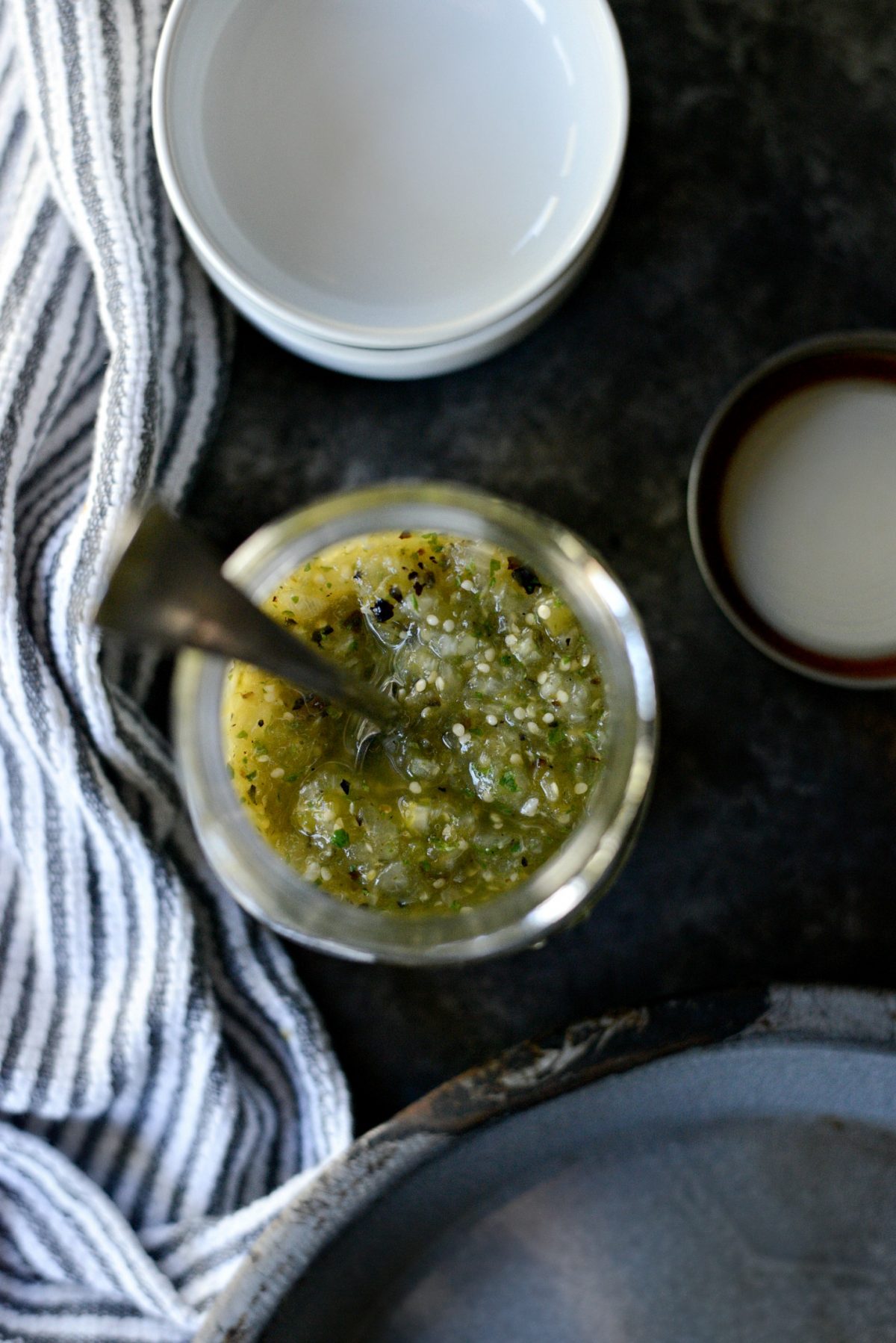 Stay tuned for a delicious recipe featuring the easy salsa verde. In the meantime, here are a few other salsa recipes, both red and another green version you may like!
Enjoy! And if you give this Easy Salsa Verde recipe a try, let me know! Snap a photo and tag me on twitter or instagram!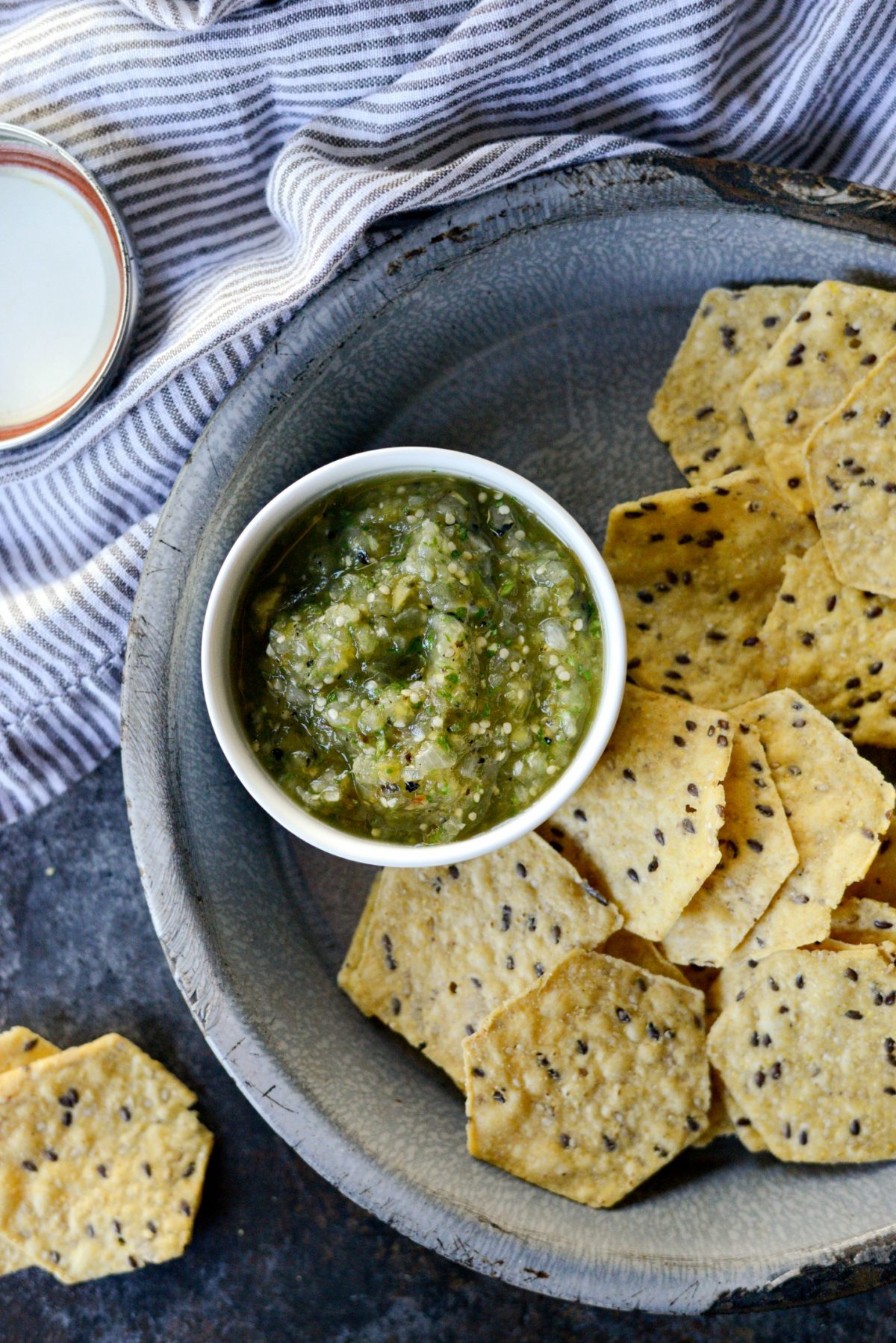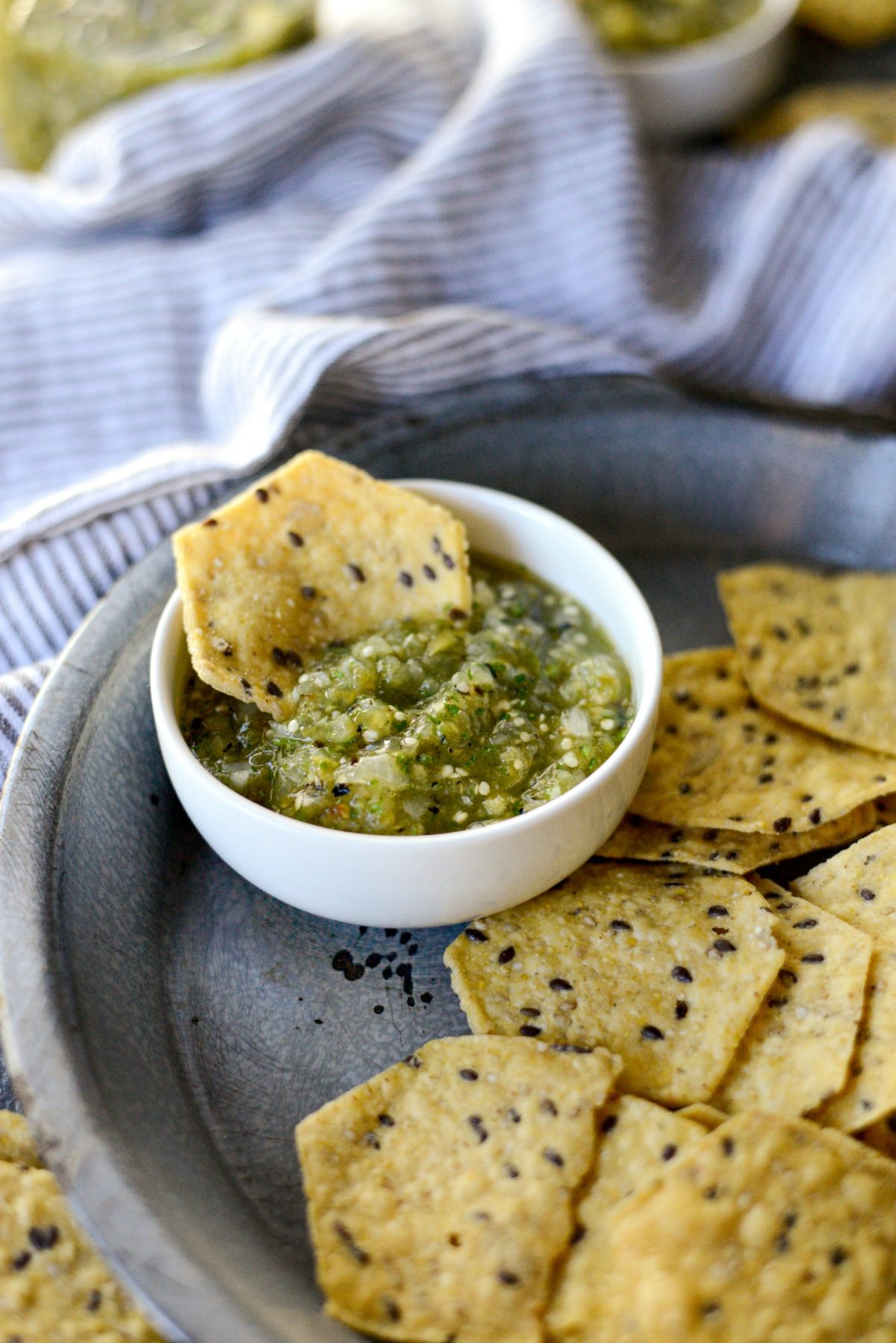 This post may contain affiliate links.
Buy the Cookbook: Simply Scratch : 120 Wholesome Homemade Recipes Made Easy Now available on Amazon »
THANK YOU in advance for your support!