This Chinese Vegetable Noodle Stir-Fry is easy and has a plethora of vegetables like carrots, mushrooms and baby bok choy (to name a few). All are tossed with my homemade stir-fry sauce and noodles. Serve as is or as a side dish to chicken, fish or pork.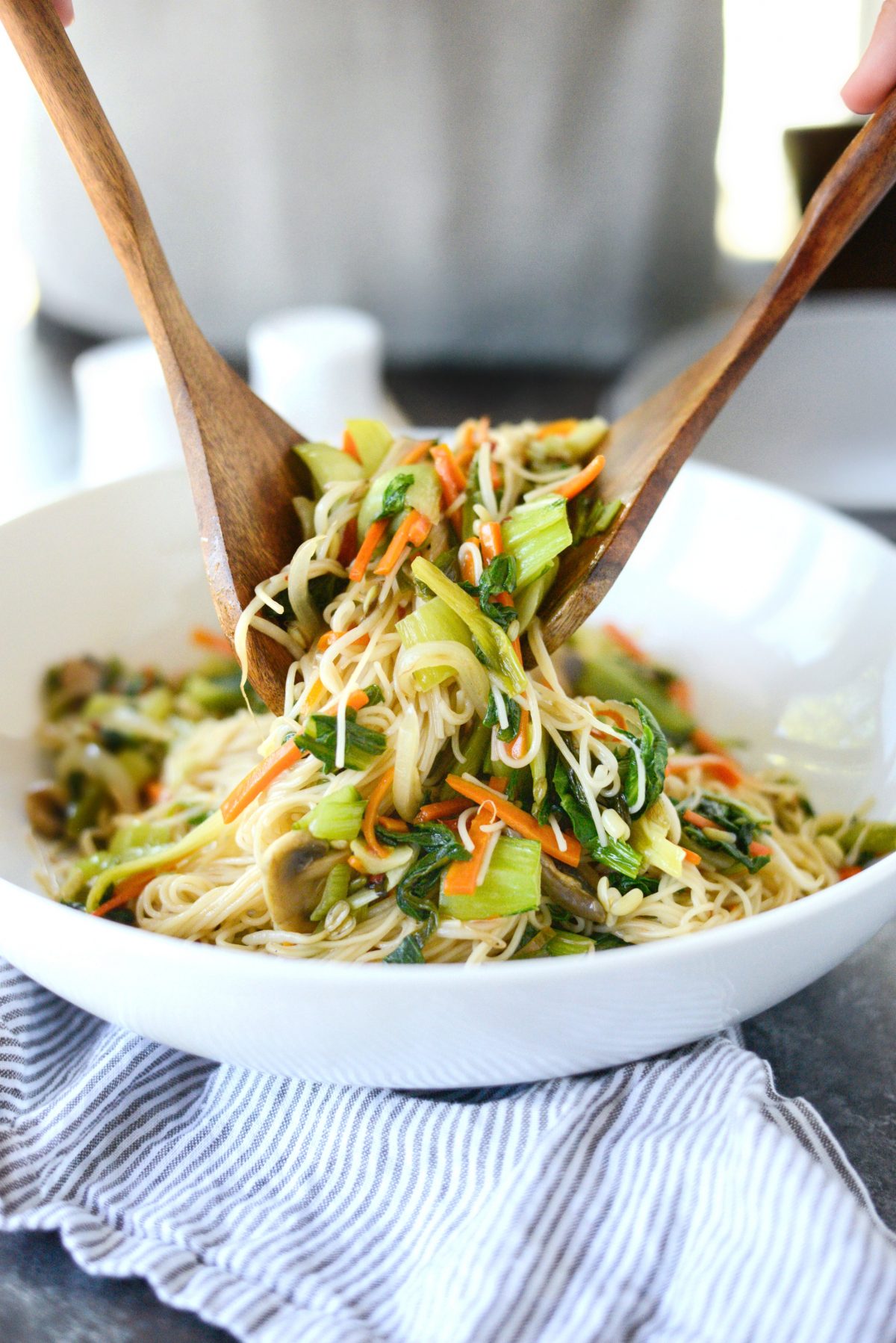 I love noodles. Give me a bowl of noodle with a butter or olive oil, salt and pepper and I'm happy. Sprinkle it with fresh Parmesan cheese and I'm over the moon. Stir-fry noodles with a ton of fresh veggies and I'm blissed out. And that's exactly how I felt yesterday after eating a bowl of this Chinese vegetable noodle stir-fry for lunch.
Since I had a batch of my homemade stir-fry sauce that I made over the weekend just chilling in the fridge, I picked up a few vegetables form a market nearby and whipped up a simple, veggie-loaded stir-fry.
Simple flavors. Quick prep and cooking. One bowl of deliciousness.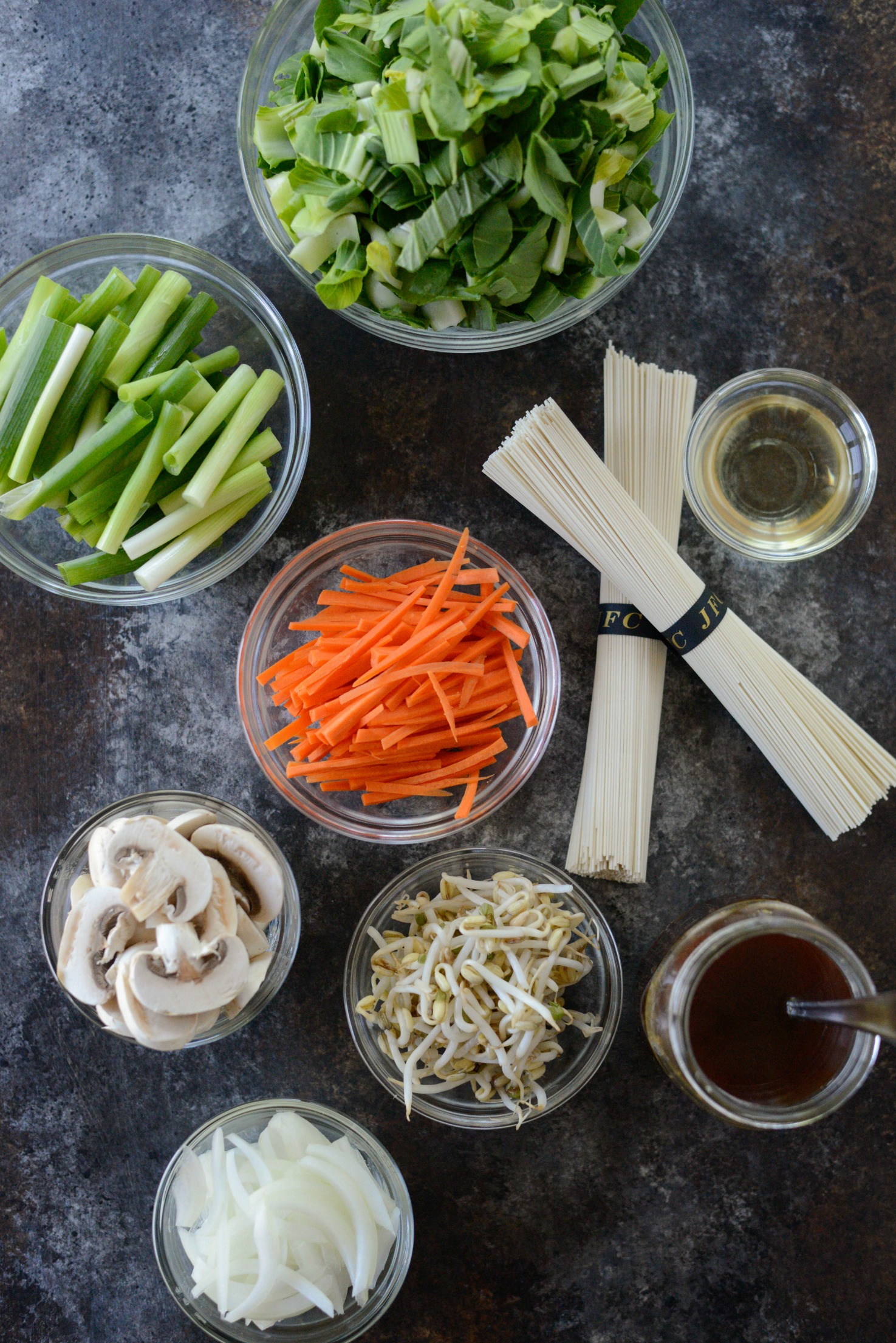 Here's what you'll need: 3 baby bok choy (chopped, rinsed and dried), 1 carrot (julienned), 1 bunch green onions (ends trimmed and discarded, green onions cut into fourths), 1 cup sliced onions, 1 heaping cup sliced mushrooms, 1/2 cup rinsed and drained bean sprouts, 6 ounces thin noodles* and 1 tablespoon extra light olive oil.
Start by bringing a pot of water to a boil. Following the package directions, cook accordingly. Once cook, rinse with cold water to stop the cooking process.
thin egg noodles, like lo mein or chow mein noodles, would be more traditional, but I was unlucky and couldn't find any at my grocery store, so use any thin noodle you can get your hands on.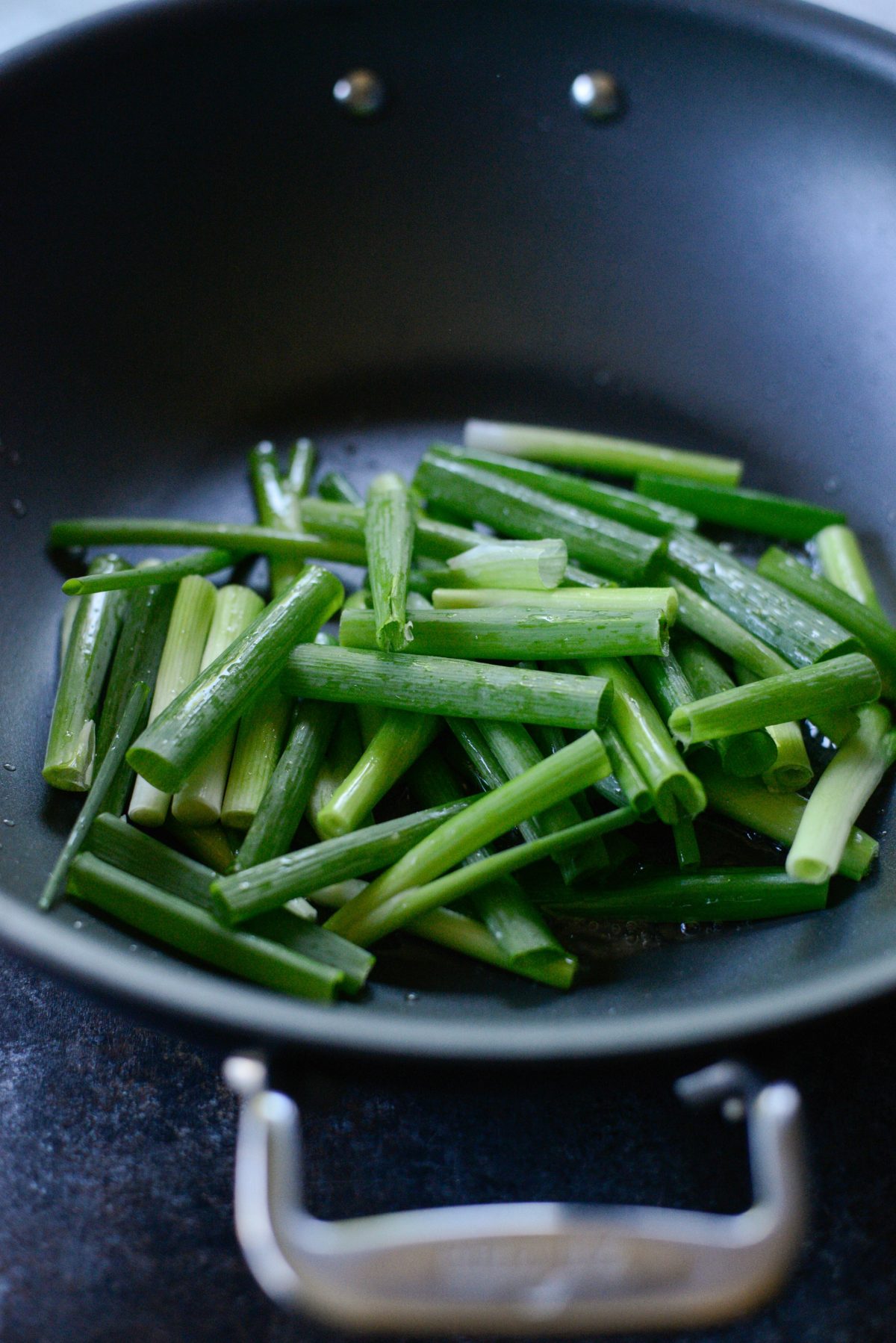 Meanwhile, add 1 tablespoon of olive oil into a hot work or chefs pan. Then add in the green onions and cook for 1 minute.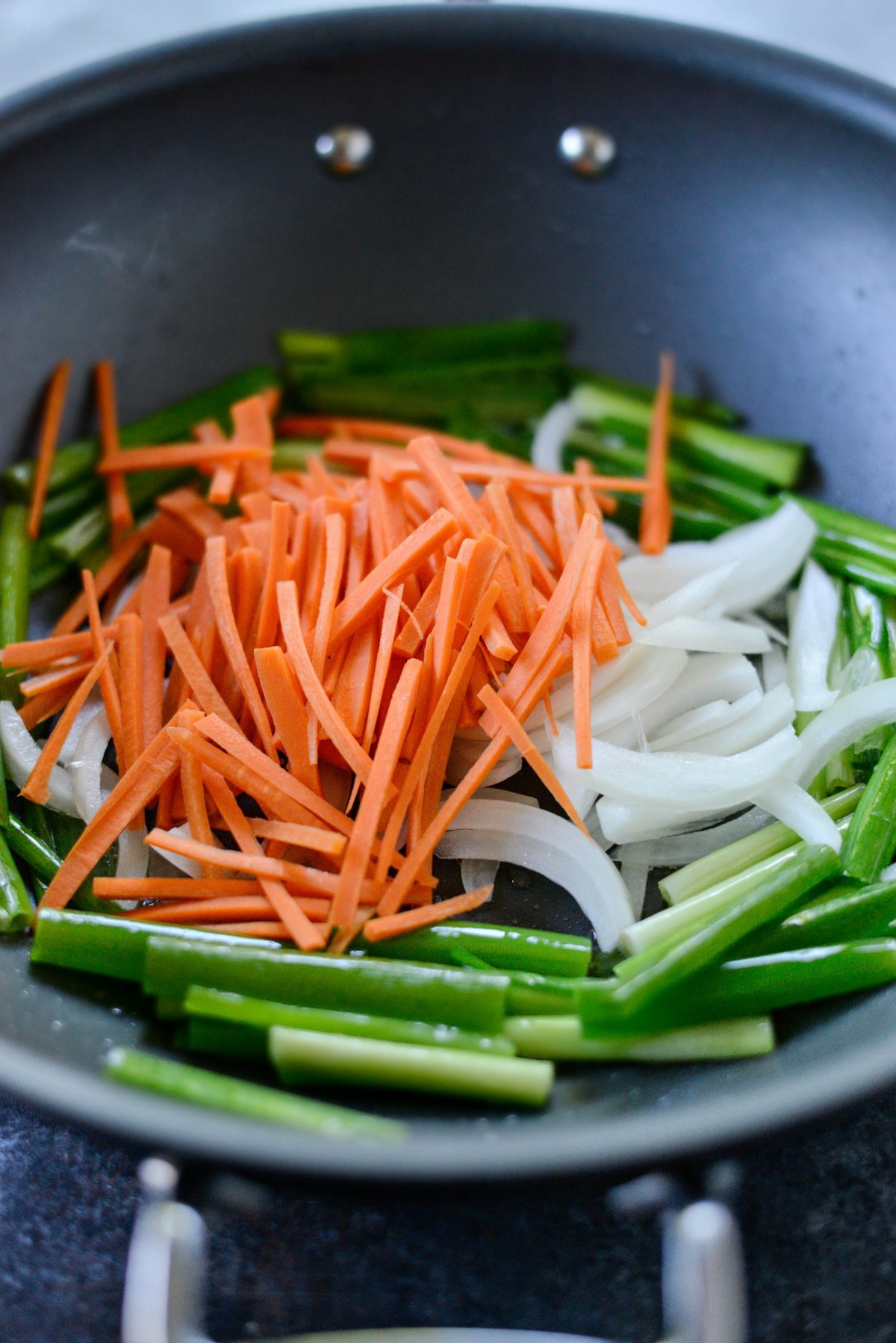 Next push the green onions off to the side and add the carrots and onions, cook for 2 to 3 minutes or until softened.
Next add in the mushrooms and cook for 1 minute.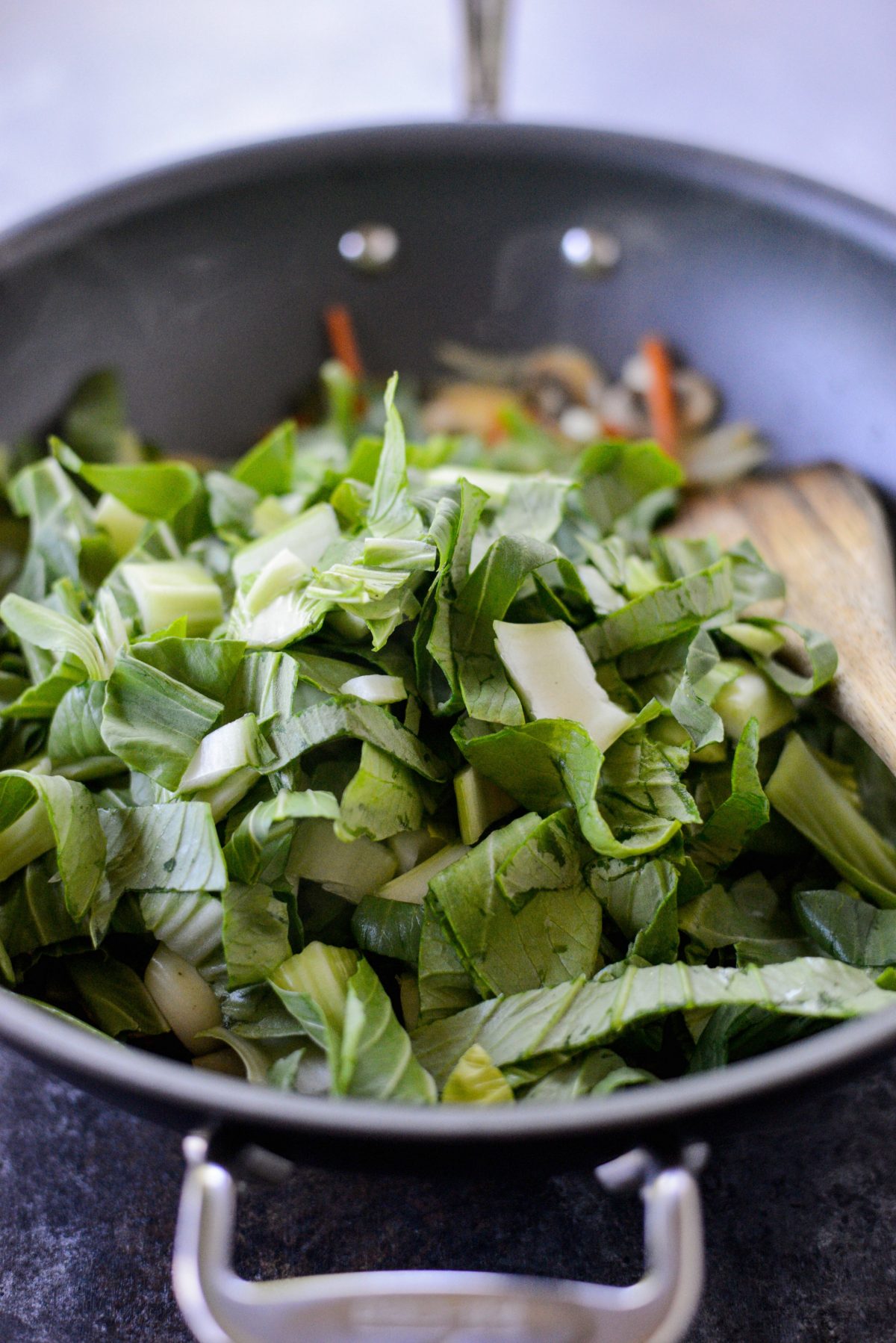 Then add in the chopped bok choy and cook for an additional 1 minute.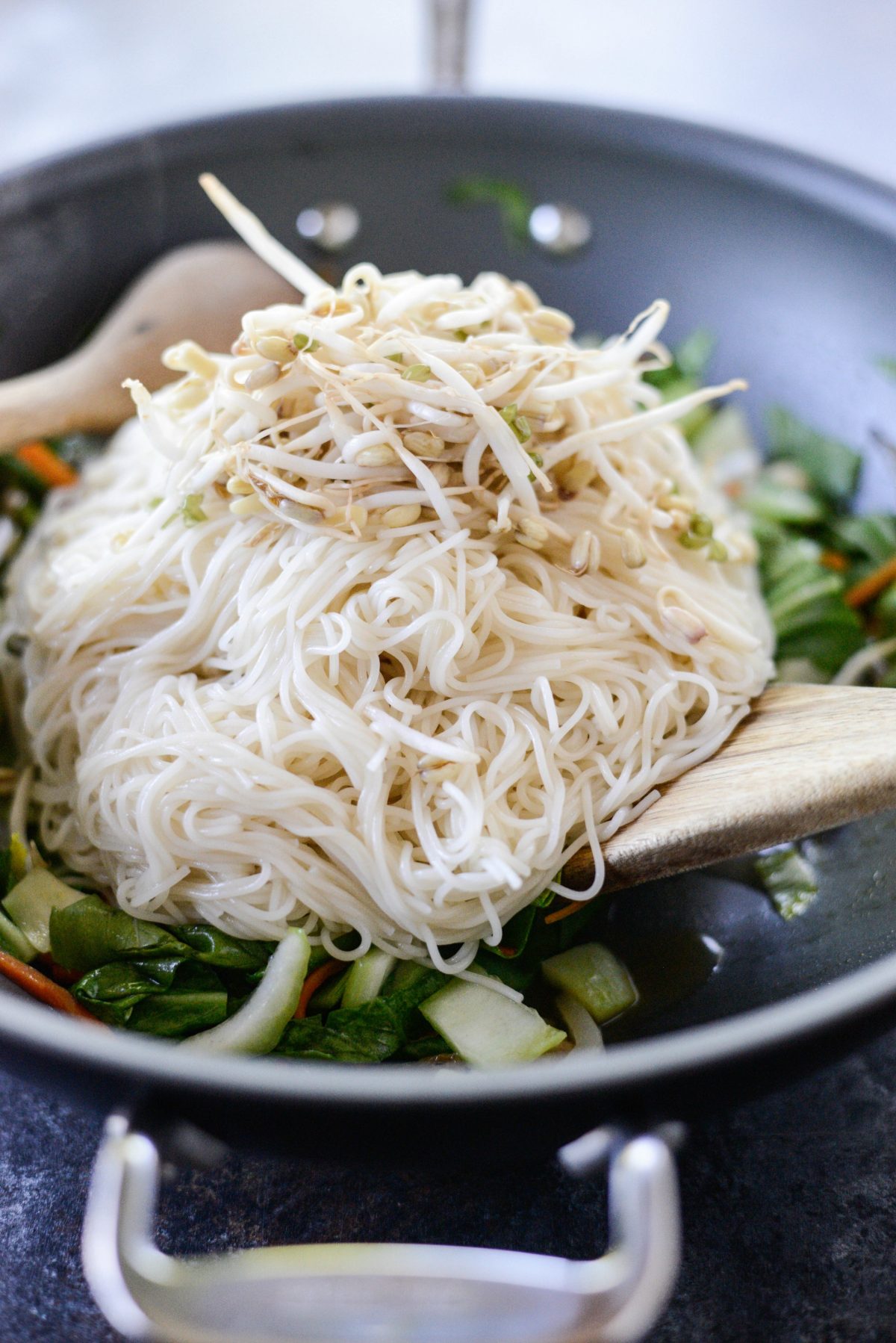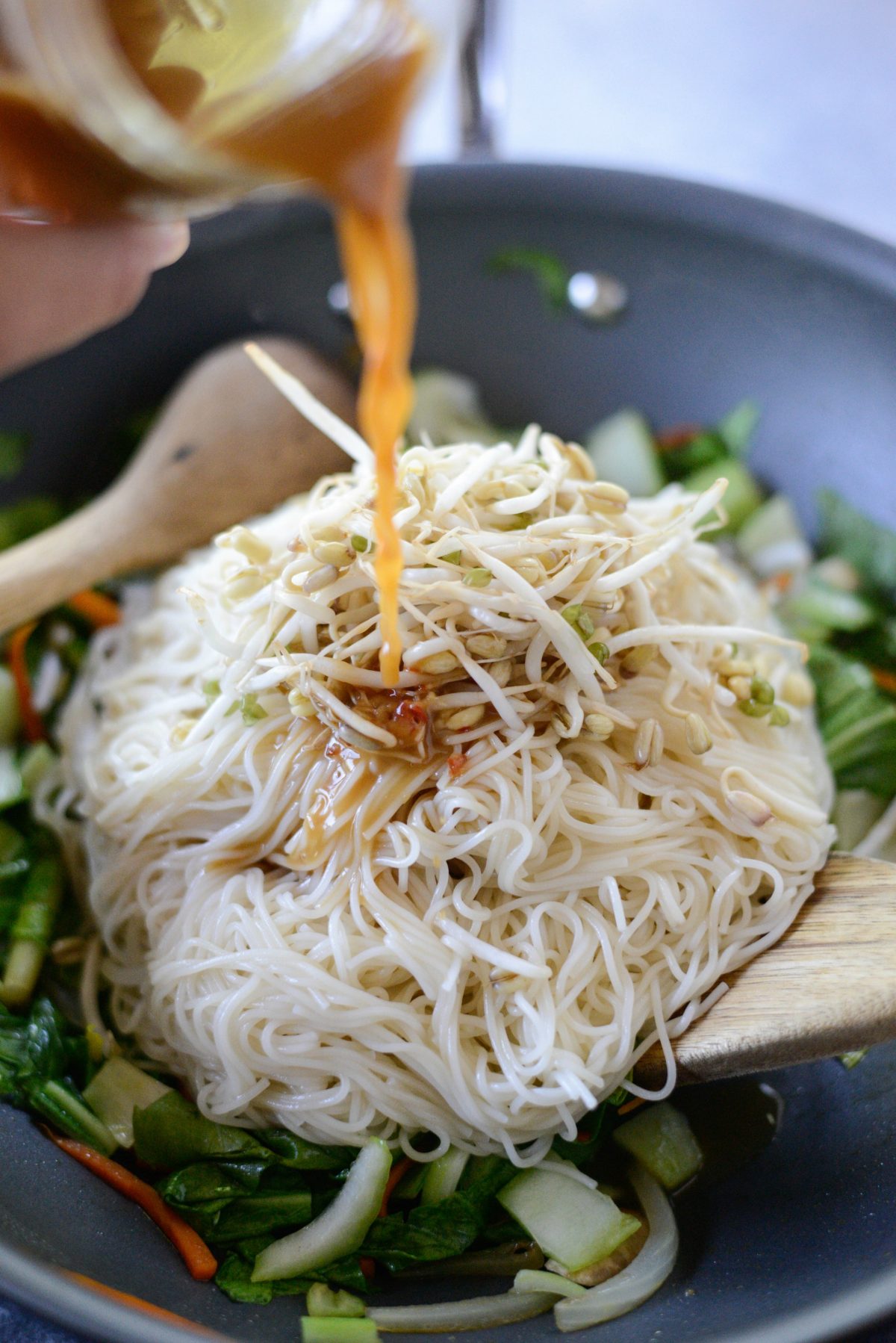 Lastly add in the cooked and rinsed noodles, bean sprouts and then pour in 1/4 to 1/2 cup of stir-fry sauce.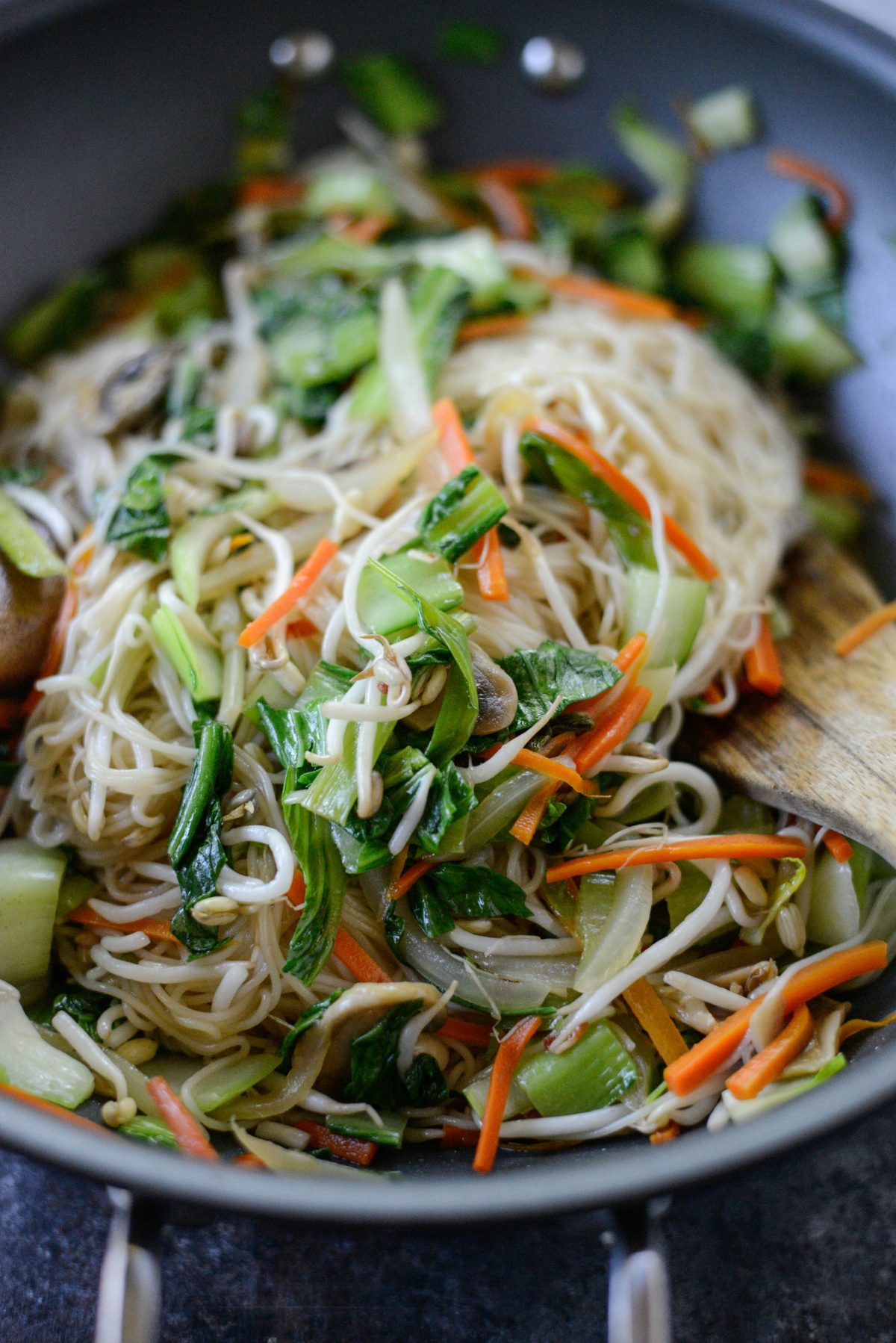 Next, toss and cook until the stir-fry sauce thickens and noodles heat through.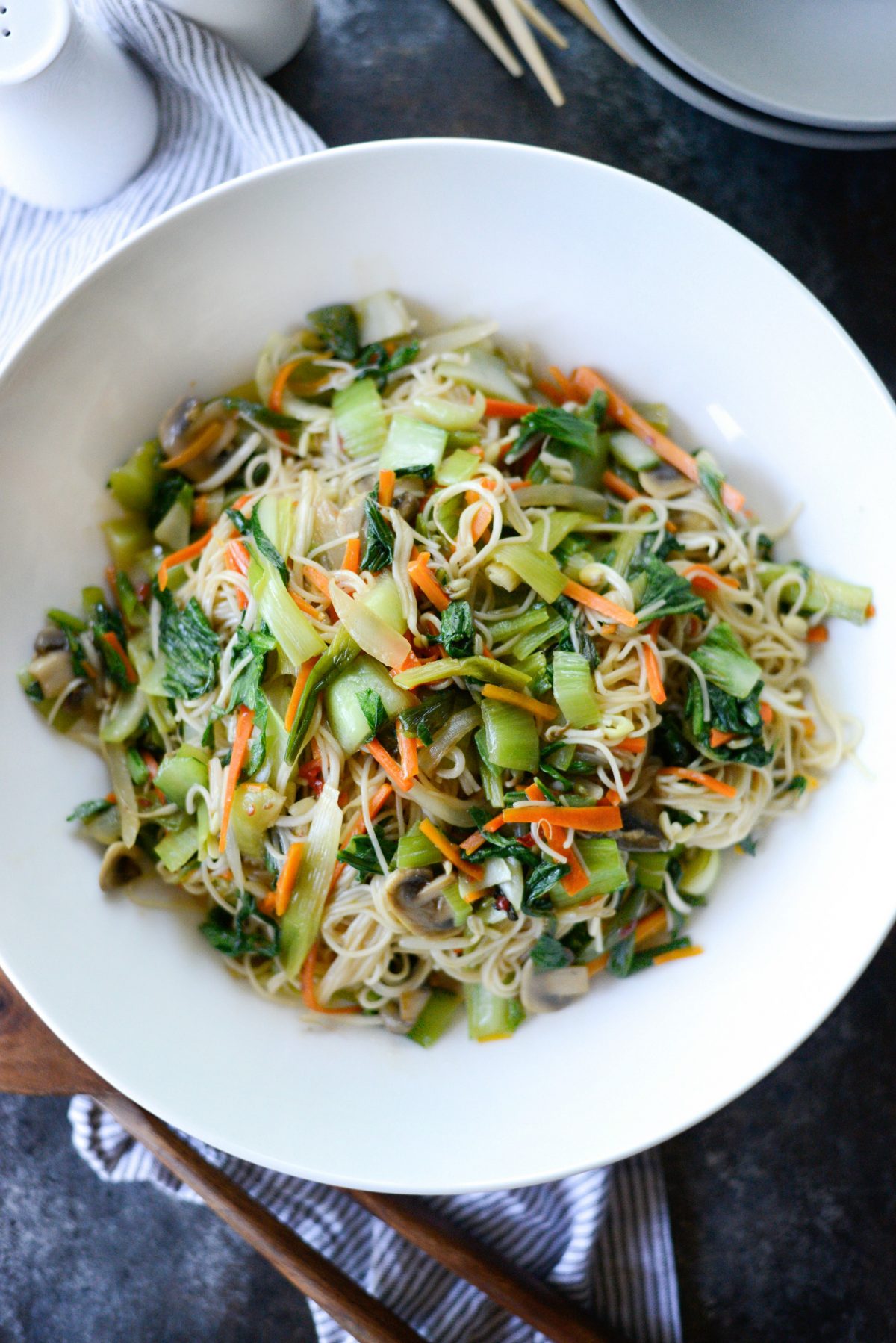 Finally serve immediately!
Enjoy! And if you give this Chinese Vegetable Noodle Stir-Fryrecipe a try, let me know by snapping a photo and tagging me on twitter or instagram!
My cookbook Simply Scratch : 120 Wholesome Homemade Recipes Made Easy is now available! CLICK HERE for details and THANK YOU in advance!
[this post contains affiliate links.]
This post may contain affiliate links.
Buy the Cookbook: Simply Scratch : 120 Wholesome Homemade Recipes Made Easy Now available on Amazon »
THANK YOU in advance for your support!