If you need me I'll be in the corner hoarding these garlic, Parmesan and fresh herb oven fries.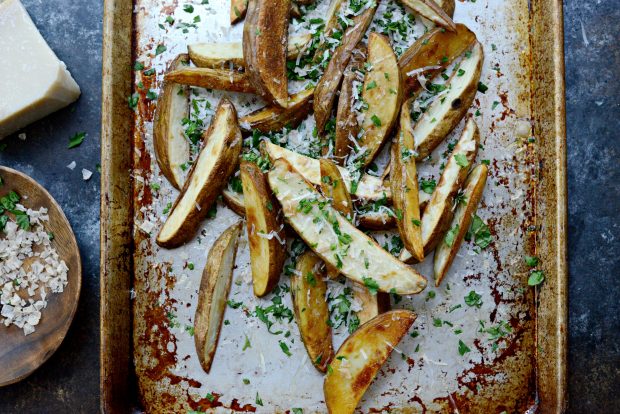 What is it about wedges of potatoes?
It could be that crisp exterior, fluffy interior and the endless condiments you can dip them in; ketchup, sriracha, mayo (not a personal favorite but I know it's a thing), aioli, gravy, cheese…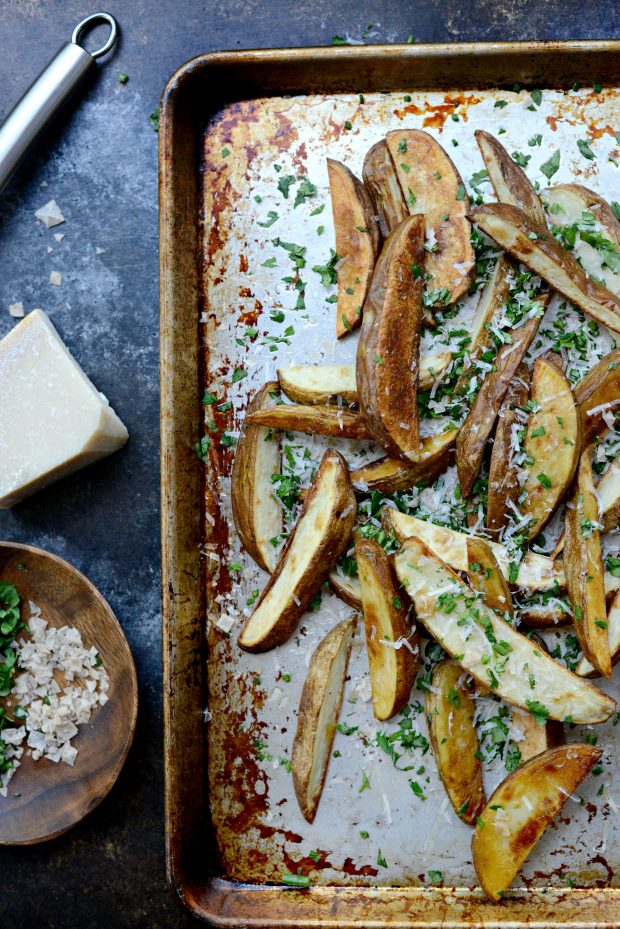 …need I say more?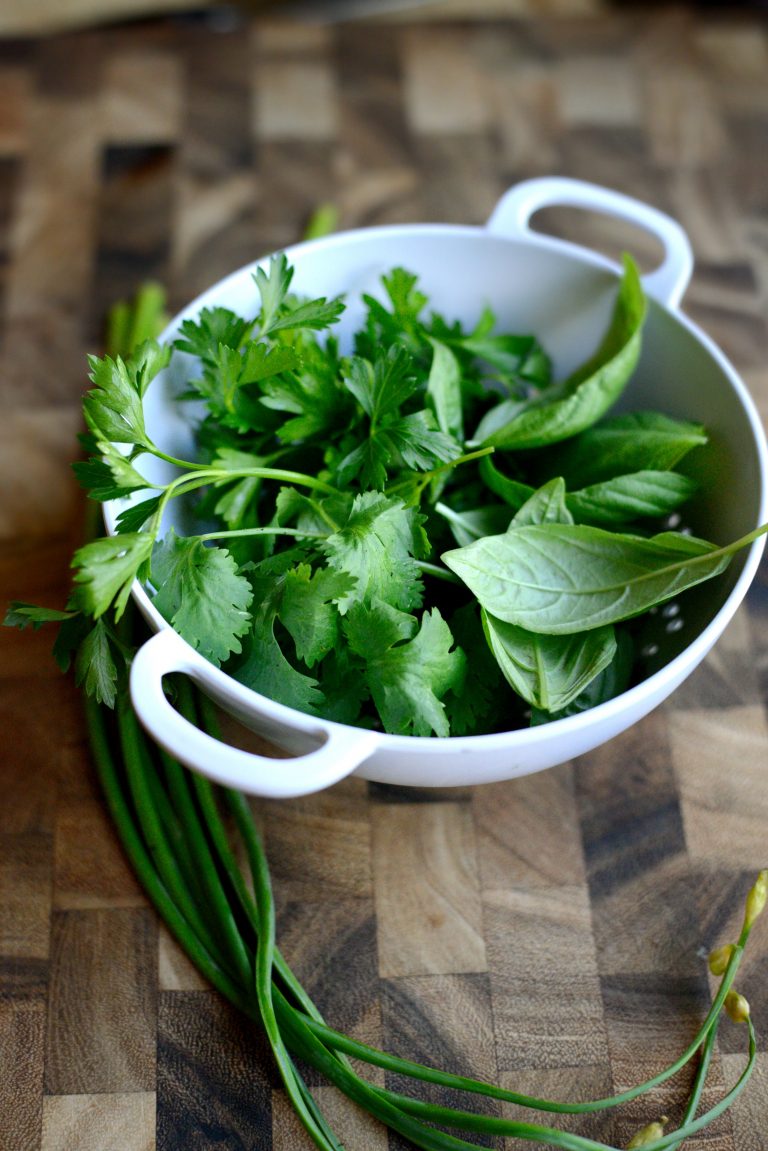 When one makes burgers one should also make fries of some sort. At least that's a rule of thumb we live by in our house. Which translates to… I make a lot of oven fries.
With the temps being in the high 80's to low 90's our central air has been on constantly. Which typically I kind of mind because I like the windows open and to enjoy the warm weather. I mean I can't complain about how horrible Michigan winters are and then once it's warm, shut all the windows and crank the central air to bring it down to 70.
But when the humidity is 90+ % and I have to cook all day? Well, then I'm thanking the lord our house has air conditioning and I don't really mind so much it being on.
So in the comfort of my slightly chilled home, oven fries were made! I scrubbed 3 pounds of russets well with the tule scour pad my mom made and then cut each of them into eighths. In this recipe you can see how I did it… just in case you need a visual.
Instead of using regular olive oil, I substituted some of my beloved garlic infused olive oil so that it will flavor the fries with garlicky goodness minus the risk of burning fresh garlic.
Once the potatoes were baked and crispy, I tossed them smoked sea salt flakes and sprinkled them with chopped fresh herbs that I hand-picked from my garden and grated fresh Parmesan (that I didn't pick from my garden 😉 ) over top. I prefer the cold cheese sticking to my fries but feel free to slide these back into the oven to get them all melty and gooey.
Dip. Eat. Repeat.
My cookbook Simply Scratch : 120 Wholesome Homemade Recipes Made Easy is now available! CLICK HERE for details and THANK YOU in advance!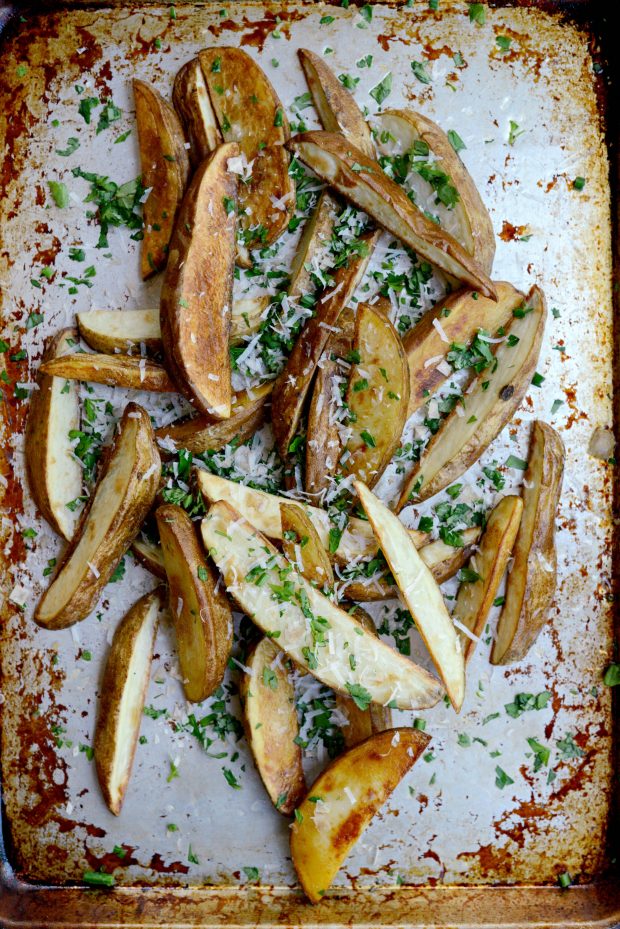 This post may contain affiliate links.
Buy the Cookbook: Simply Scratch : 120 Wholesome Homemade Recipes Made Easy Now available on Amazon »
THANK YOU in advance for your support!