Roasted broccolini: 7 ingredients. 5 minutes prep. 5 minutes in the oven. This ginger garlic broccolini is easy, healthy and super flavorful
Yesssy yes!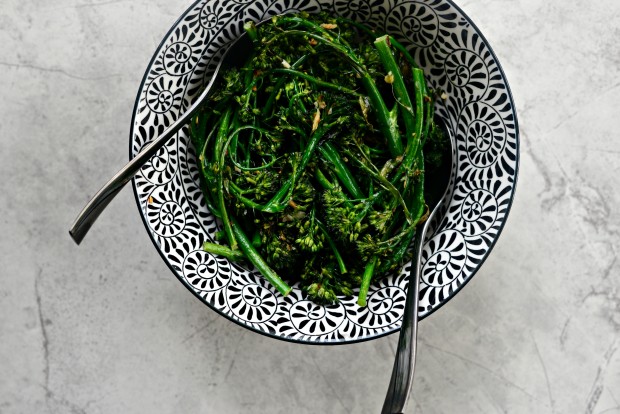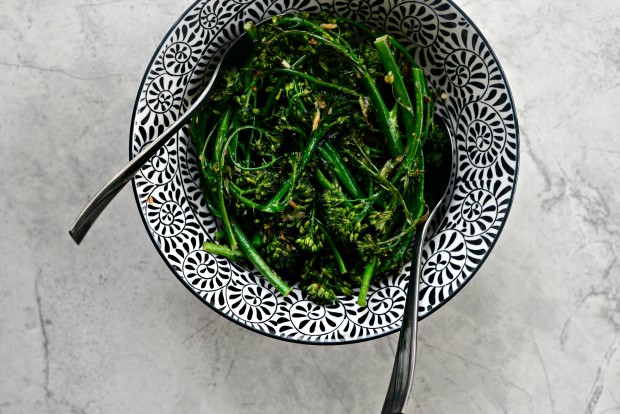 7 ingredients plus 5 minutes prep and then 5 minutes in the oven is all you need for delicious roasted broccolini.
Last year, ironically around this time, I posted this roasted broccoli recipe and it has turned out to be not only a family favorite but a reader-favorite as well. I've received emails from mothers who children actually eat their broccoli because of that recipe. But naturally I had to one-up it and do it in 10 minutes. I normally not a one-upper, buuuuut this just had to happen.
Broccolini is scrumptious and tastes a little like broccoli and asparagus combined. The stems are tender and the flowers are a smidge bigger than regular broccoli which translates to crispiness when roasted. Which also means flavor and amazing texture.
First, wash and pat dry 8 ounces of broccolini.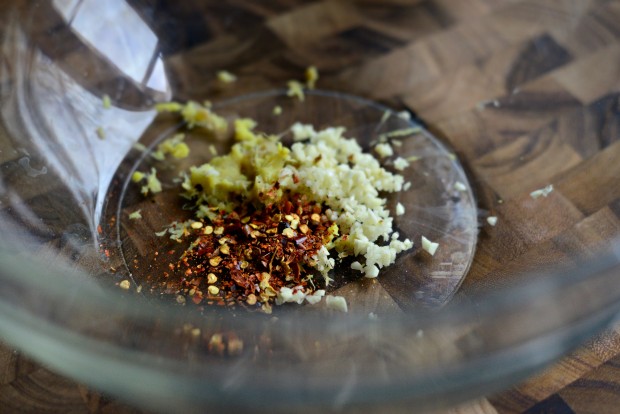 In a large bowl combine 1 teaspoon grated fresh ginger, two cloves minced fresh garlic and 1/2 teaspoon red pepper flakes.
Next add in three tablespoons o safflower oil.
And then add 1 teaspoon rice wine vinegar and whisk to combine.
Then toss the broccolini in all that gingery-garlicky goodness, coating it well.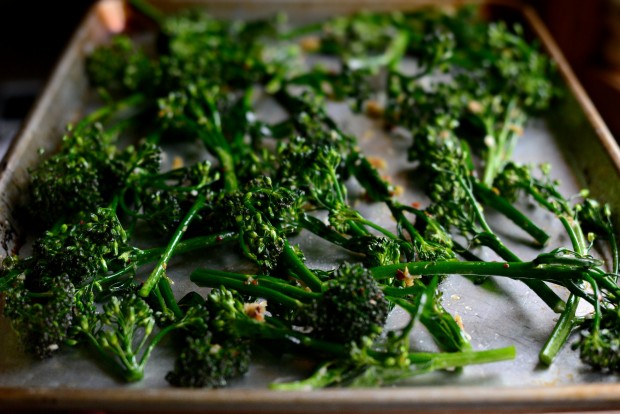 Next spread them out evenly onto a metal, rimmed sheet pan and slide it in the lower third area of a preheated 500 degree oven. Yup. five-hundow.
Then 5 minutes later remove it from the oven and season with a couple pinches of kosher salt.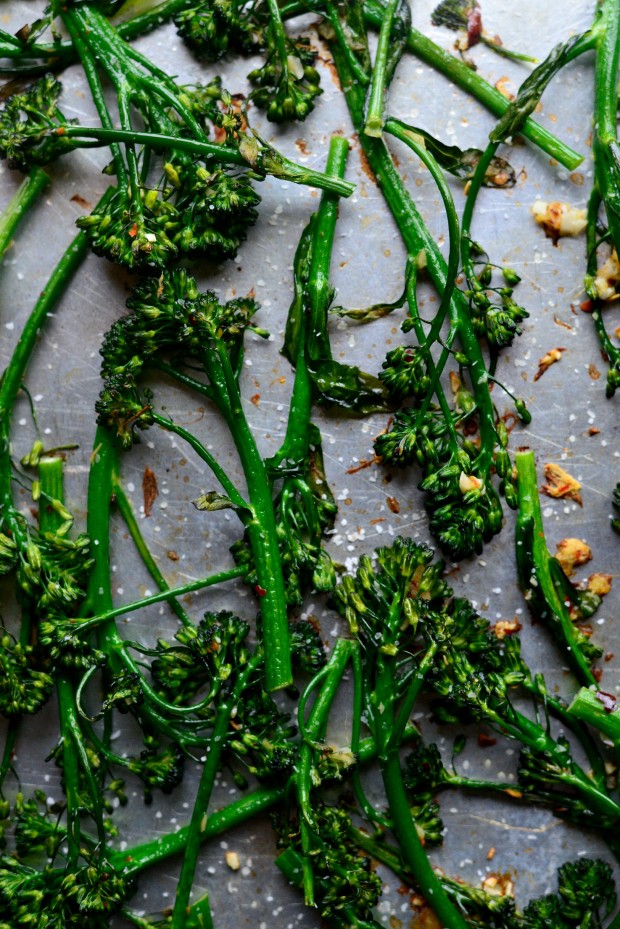 Why hello crispy, tender, deliciously spicy broccolini.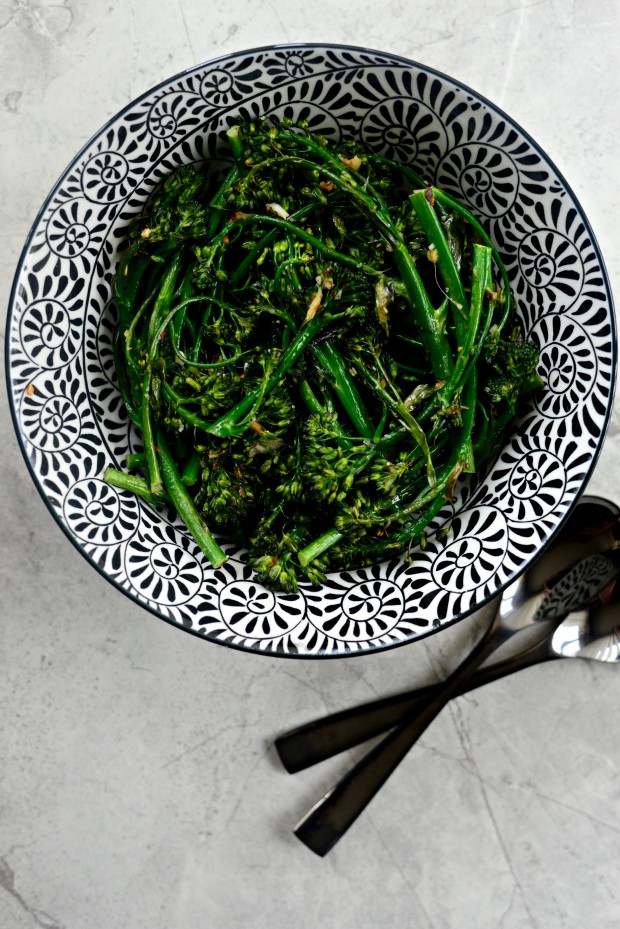 Since I'm a total lazy person when it comes to side dish making, I live for ways I can make easy, light and more importantly, quick recipes. And this one is my jam.
Normally for lunch I just reheat leftovers, make a salad or my personal favorite pb & j. but having my girls at home for spring break means I can make fun lunches for us. I made this roasted broccolini as a side dish to go with halibut and it was the perfect light lunch before our trip to Target.
You can serve this with just about any protein your heart desires or by itself. Lord knows my daughters and I have zero problems eating it straight off the pan.
Enjoy! And if you give this Roasted Broccolini recipe a try, let me know! Snap a photo and tag me on twitter or instagram!
My cookbook Simply Scratch : 120 Wholesome Homemade Recipes Made Easy is now available! CLICK HERE for details and THANK YOU in advance!
[this post contains affiliate links.]
This post may contain affiliate links.
Buy the Cookbook: Simply Scratch : 120 Wholesome Homemade Recipes Made Easy Now available on Amazon »
THANK YOU in advance for your support!