Guess what you guys? The Simply Scratch Cookbook turns 1 today!
So, yes. O-N-E!
If books had life stages, then the Simply Scratch cookbook would basically be a toddler.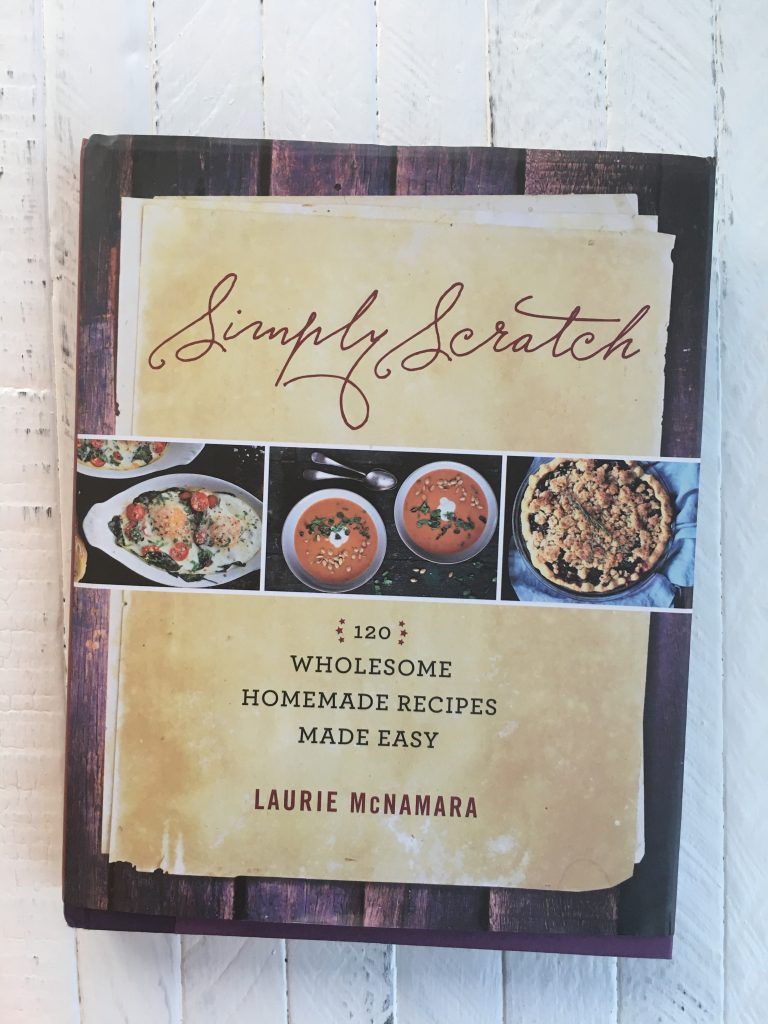 I seriously cannot even believe how fast this last year has went. Actually the last three years have flown by since starting the whole process and now that I can look back on it all, I have zero regrets. I'm glad I took the risk and rose to the challenge and wrote this book. For you, for me but most importantly for my daughters.
Since the release of this cookbook, believe it or not, life went back to normal. I've tested, blogged and cooked my butt off trying to make up for the few months when my presence on SS was scarce. But I have a whole "Year In Review" post that I do at the end of the year, so I'll spare you from the details. For now.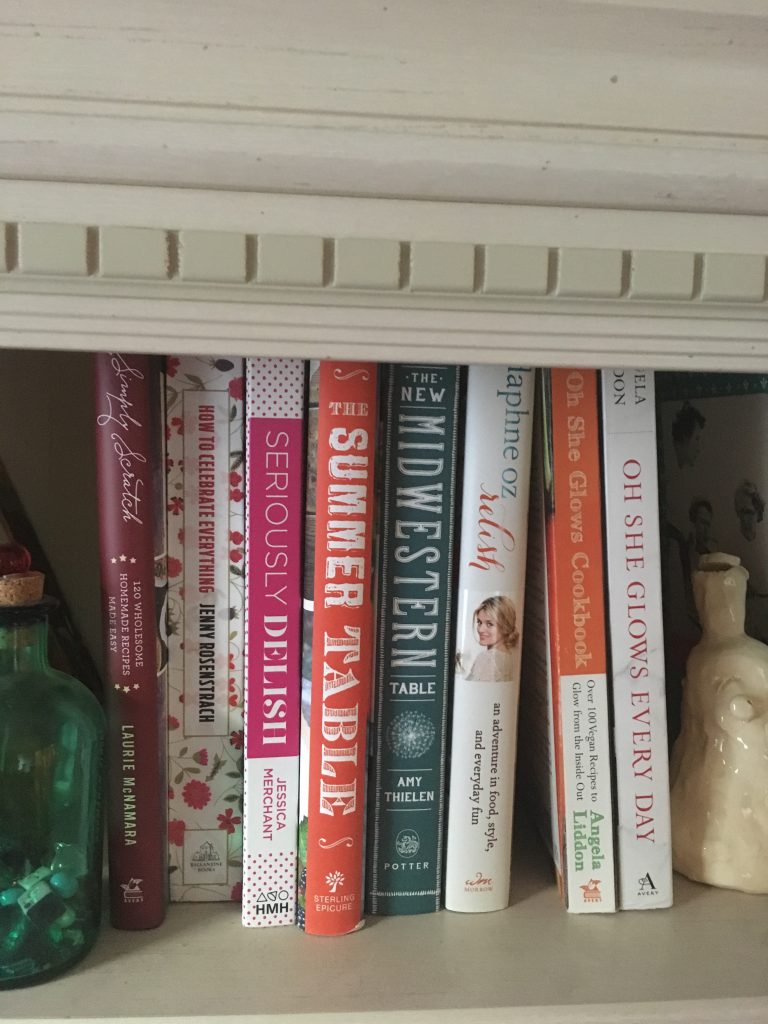 You guys, I'm so very proud of this book. Not only because it's mine, but because I know how much of my heart and soul (not to mention literal blood, sweat and tears) went into it. A lot of people ask me if I'm planning on writing a second one. As of right now, no I'm not writing another one. Unless, the timing (among other things) is right.
But to be quite honest, I'd be happy with just writing this one book. I never started this blog to become super famous, to have my own TV show or cookware line. I love what I do, and nearly 7 years later I still find cooking, snapping pictures and blogging extremely fulfilling. So as of right now, I'm content with it all. Maybe just not with all the dish washing.
And yes, I keep a copy on my bookshelf with a few of my favorites.
And although I have no clue what that brown stuff is, it's proof that I cook from my book ALL THE TIME. Which you may find strange, being that I should know my own recipes by heart, but I don't. I've never had a good memory where recipes are concerned. I recently made my broccoli cheddar soup from memory and I've only made that a hundred or so of times. Huge moment.
Anyways, the basics chapter is gold. I have post-its up on SO many pages. Seasoning blends, pizza sauce, pizza dough, guacamole… the list goes on. That chapter is my pride and joy.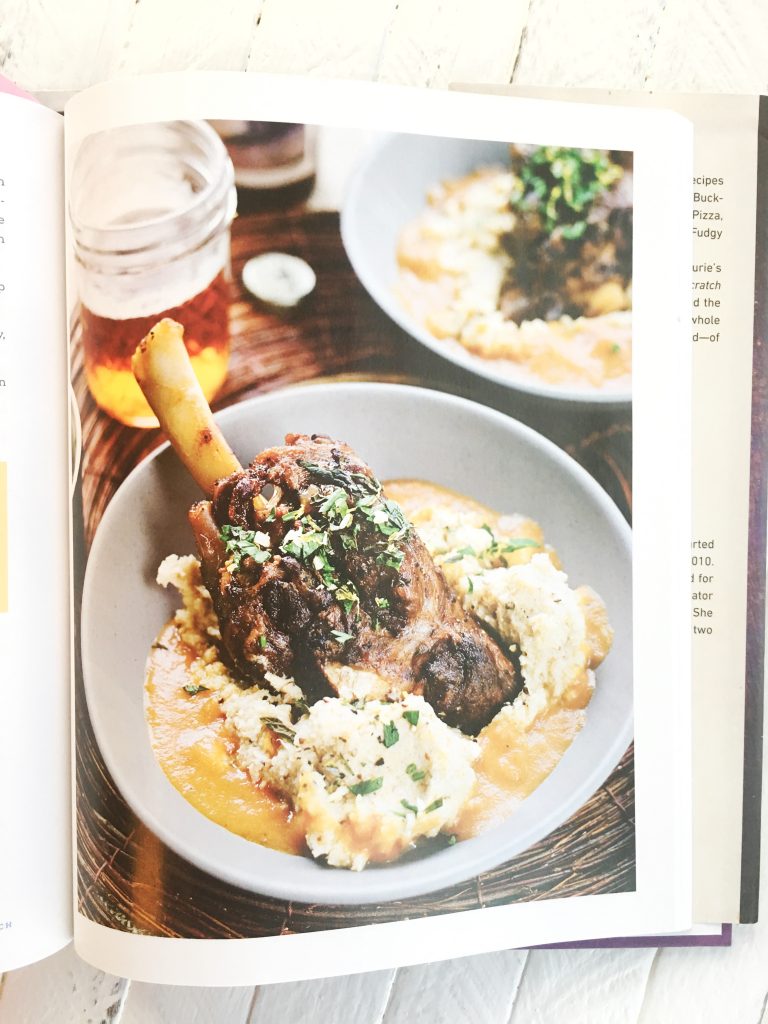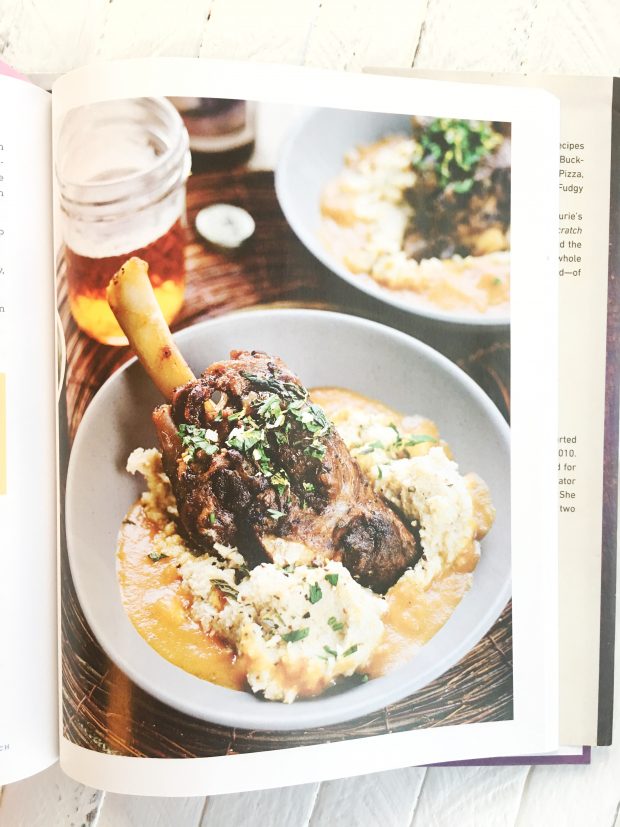 And because I'm still madly in love with this cookbook and because I want this book in your or your neighbor, best friend, sister-in-law, brother-in-law, mother, sister, brother, niece, co-work or loved one's kitchen and life… I'm giving away THREE signed copies of Simply Scratch 120 Wholesome Homemade Recipes Made Easy! But not just signed… I want to personalize these books to you or to someone you want to gift the book to. I'll pick three lucky winners and then we can iron out the details.
From the bottom of my heart, thank you all! My blog, the cookbook and me, myself and I would not be here if it wasn't for you. I love and appreciate every single one of you, more than you'll ever know!
XoXo!
Laurie
My cookbook Simply Scratch : 120 Wholesome Homemade Recipes Made Easy is now available! CLICK HERE for details and THANK YOU in advance!
[this post contains affiliate links.]
This post may contain affiliate links.
Buy the Cookbook: Simply Scratch : 120 Wholesome Homemade Recipes Made Easy Now available on Amazon »
THANK YOU in advance for your support!