These Sausage Potato Mini Frittatas are loaded with turkey breakfast sausage, potatoes, peppers, onion and sharp cheddar cheese. A healthy, satisfying breakfast for busy on-the-go mornings. Serves 6 or 2 mini frittatas per person.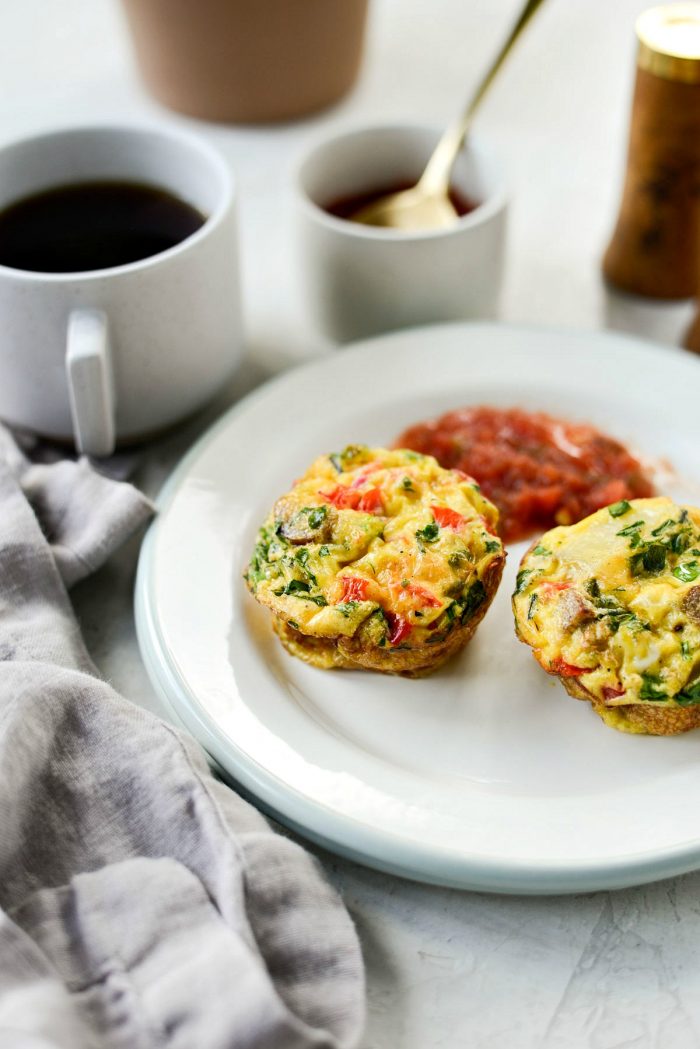 Another week of back-to-school is in the books! Even though I have one in college (<—so crazy to type that) and one in high school, I still love look forward to this time of year. It's when I feel my most motivated and the creative juices flow. During this time, I typically blog 5 to 6 recipes a week and and plan out a bunch of recipes for the upcoming months. Hello fall! It also helps having 7-ish hours to myself during the day where I can work without distractions.
It's also the time of year where I love to meal prep. Summertime I tend to fly by the seat of my pants and just plan week to week. But back-to-school means back to having ready to reheat meals at my fingertips, so I can just grab and go.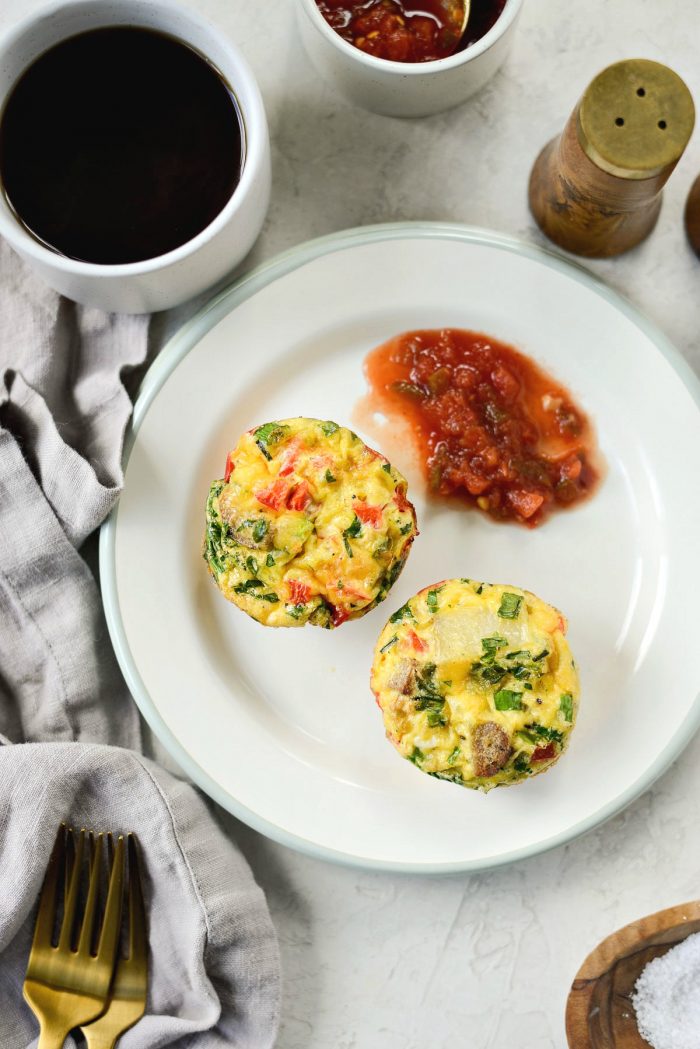 Breakfast is the easiest of meal to make in advance. And mini frittatas are my favorite. You may remember the turkey, broccoli cheddar recipe and then this western omelet version. Today, I'm adding sharp cheddar, cooked potatoes and turkey sausage with diced red bell pepper and green onions.
So much flavor in every bite!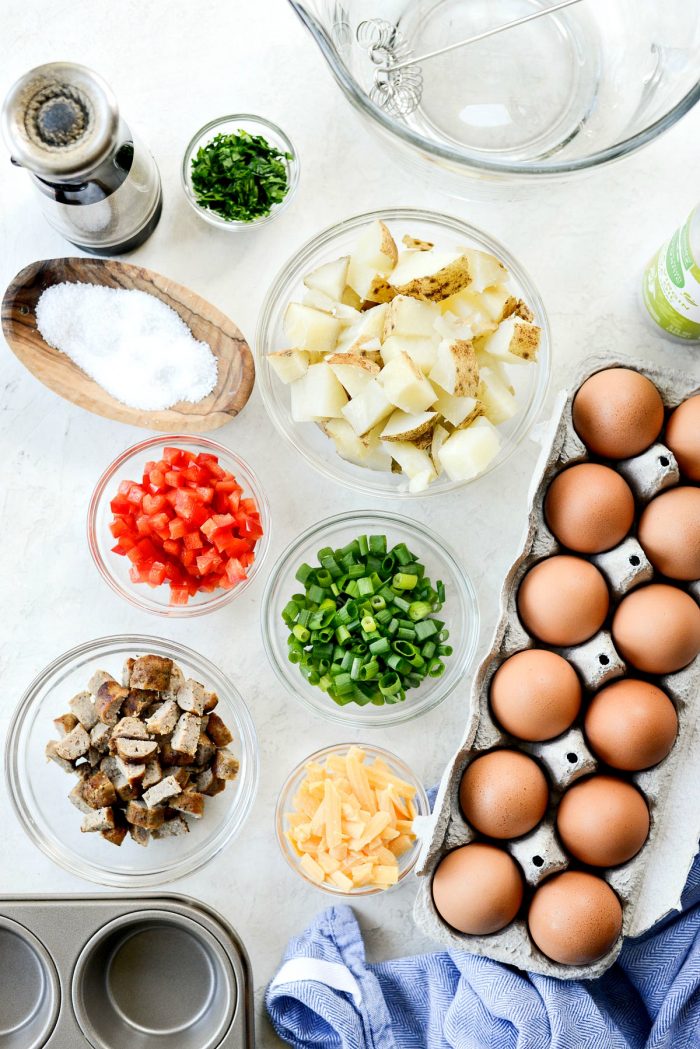 To Make These Sausage Potato Mini Frittatas You Will Need:
eggs
kosher salt
black pepper
green onions
red bell pepper
parsley
sharp cheddar cheese
leftover potatoes
cooked turkey breakfast sausage (or pork)
In a mixing bowl, crack in 6 whole eggs and then add 6 egg whites that have been separated from the yolks. Feel free to save the yolks for another purpose.
Season with 1/2 teaspoon kosher salt, some freshly ground black pepper and whisk until thoroughly combined.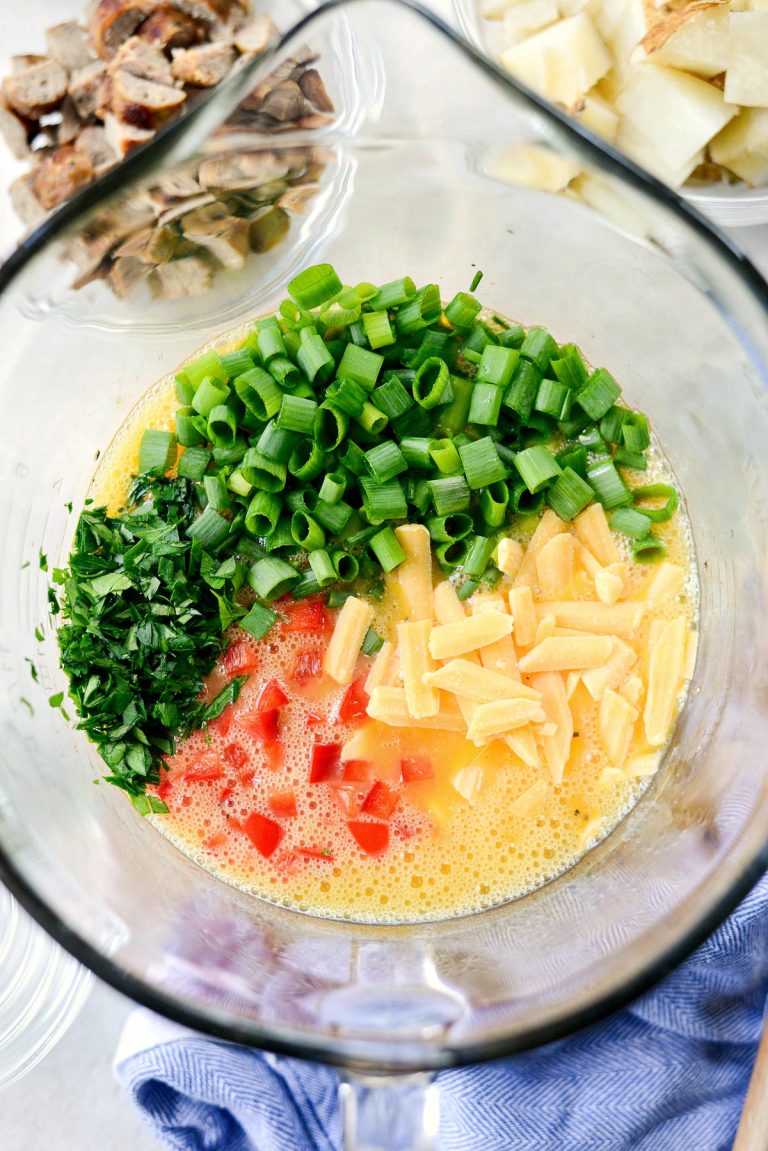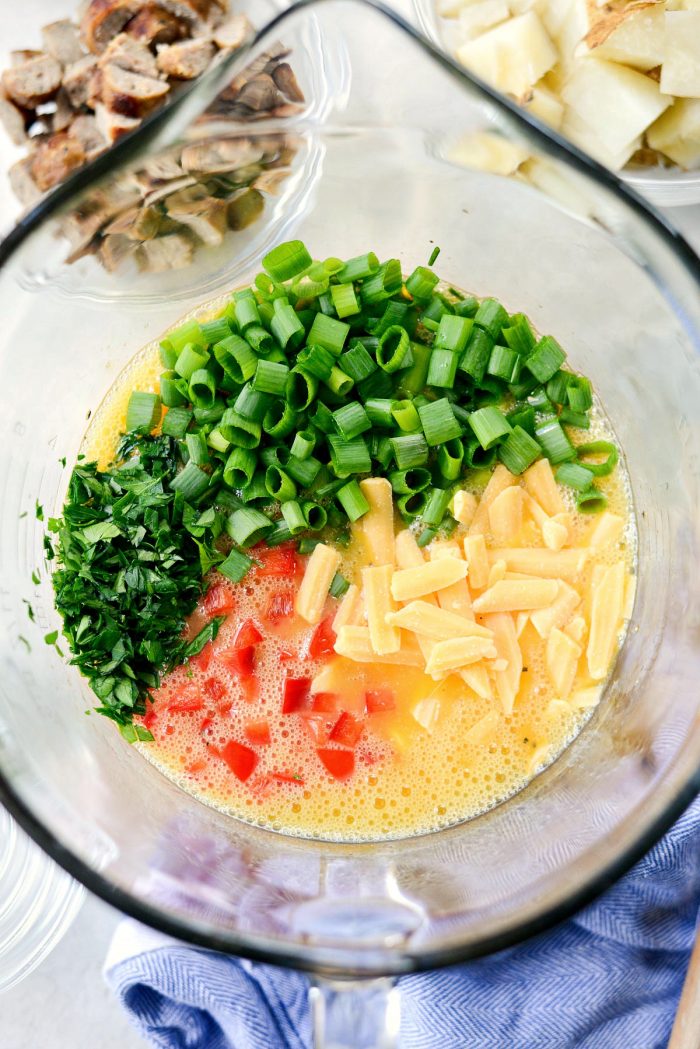 Add in 1/3 cup finely diced red bell pepper, 1/3 cup sliced green onions, 1/3 cup sharp cheddar cheese and 1 tablespoon minced parsley. Use a spatula to combine and then set off to the side.
Lightly spray a nonstick muffin tin with olive oil and drop in a few of the diced potatoes and turkey sausage. It's hard to say how much you will need precisely, however if I had to guess, it's about 2/3 cup diced potatoes and about 3 to 4 turkey sausage links. I like to use turkey because they're already precooked, don't have a casing and are better for me.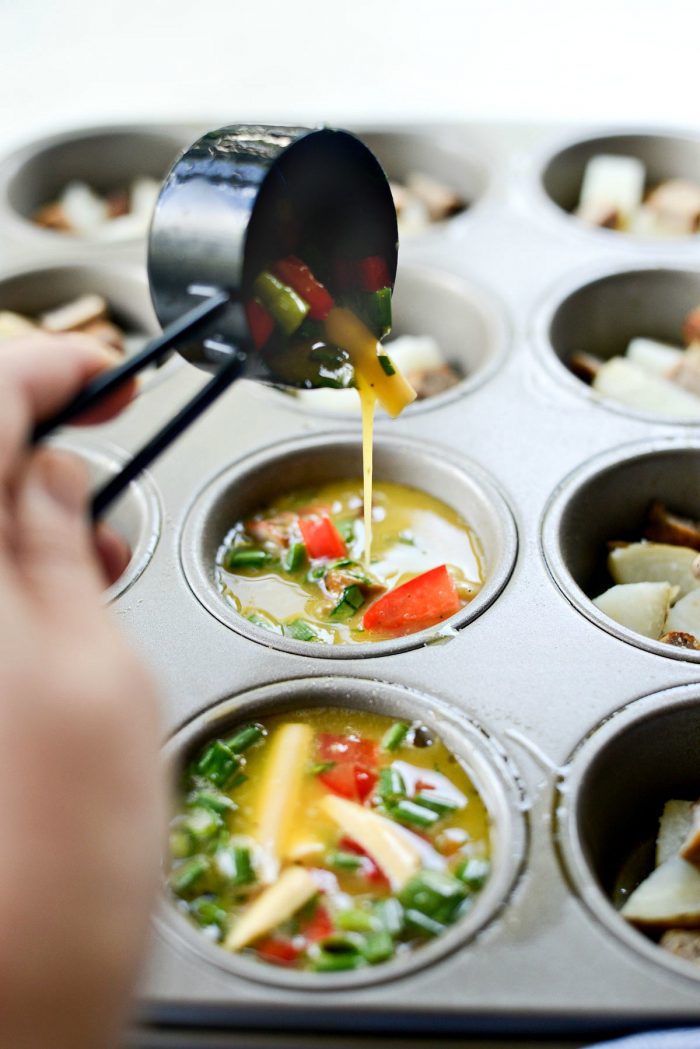 Lastly, divide the egg mixture (about 1/4 cup per well) and pour it over the potatoes and sausage.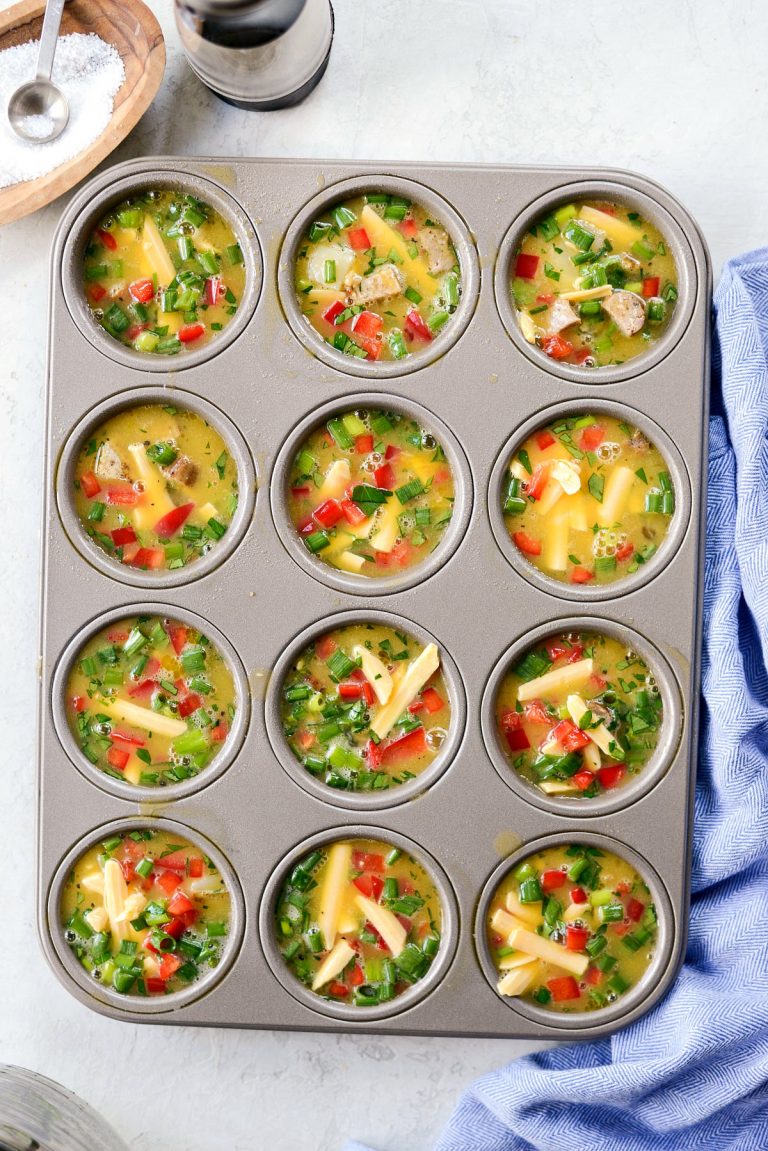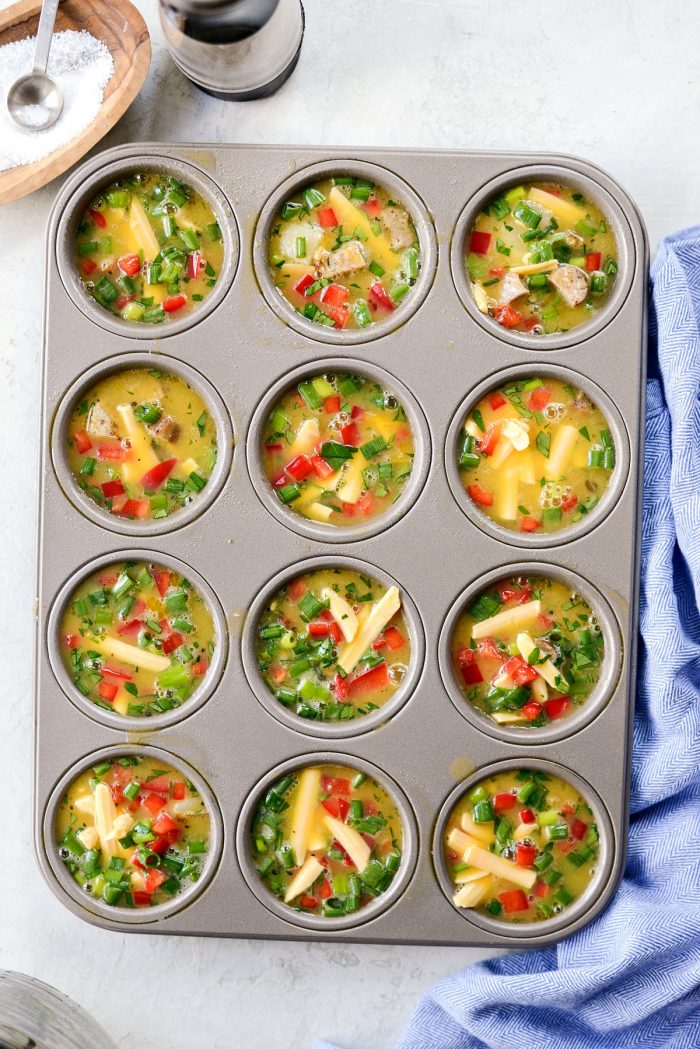 Slide the pan onto the middle rack of your preheated 350° oven and bake for 20 minutes or until the egg is set and the top of the mini frittatas are lightly golden.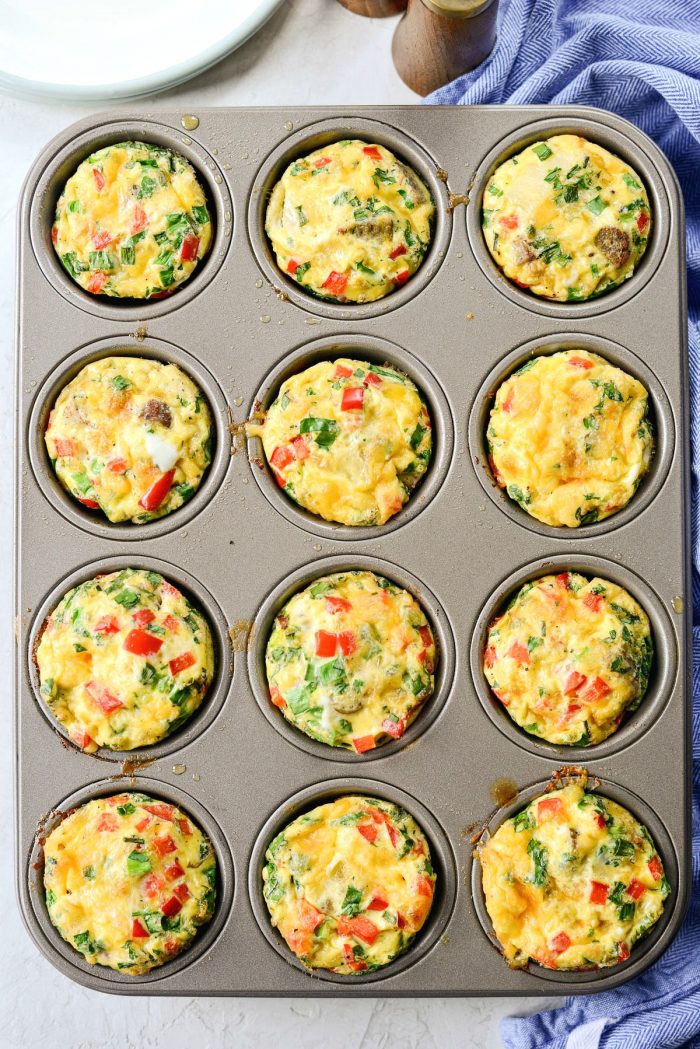 Perfection!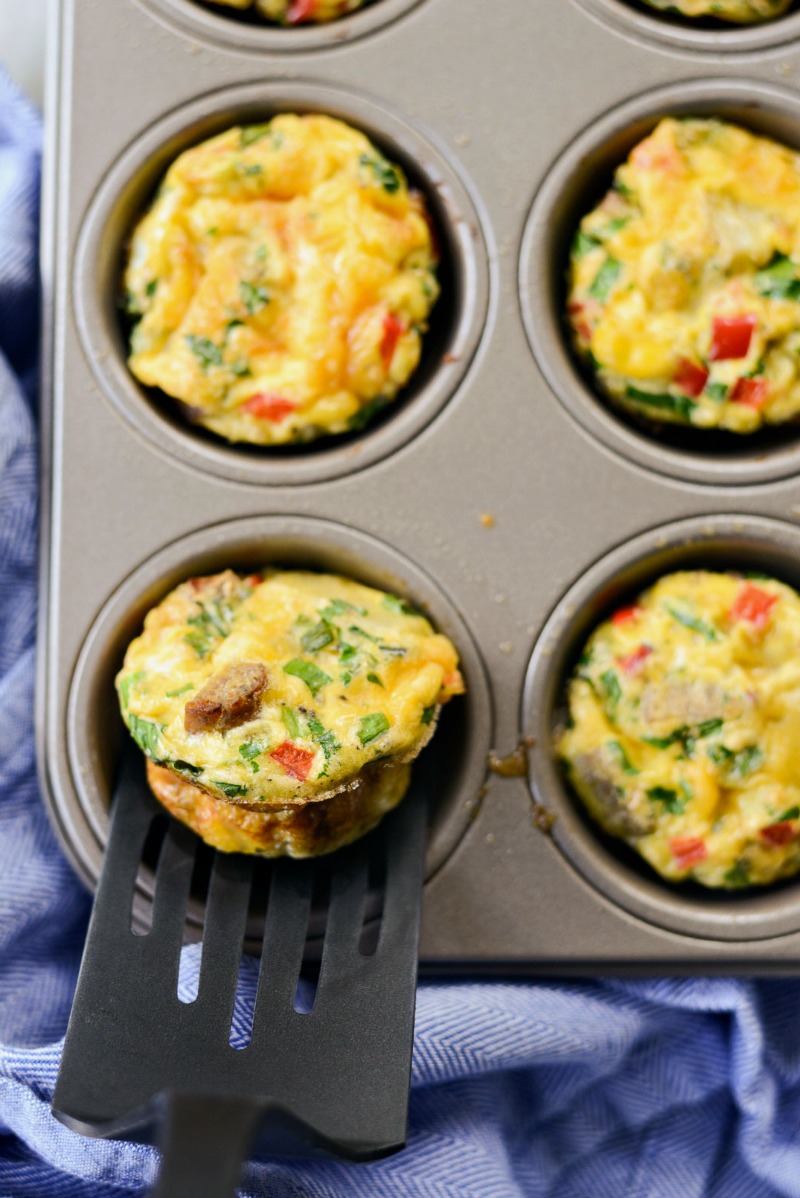 Serve immediately, while they're warm.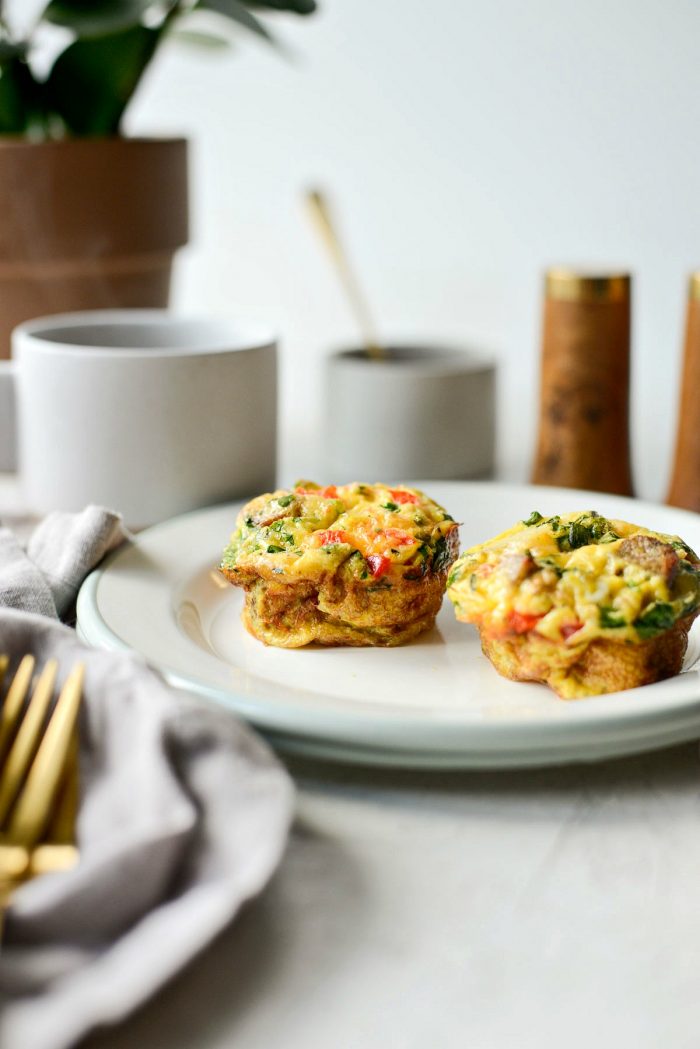 Two of these beauties are a serving. TWO!
Cheesy, potato and sausage with veggies studded throughout. You'll be so glad to have these mini frittatas on hand in the morning. Just reheat and go!
For more make-ahead mini frittatas Click Here!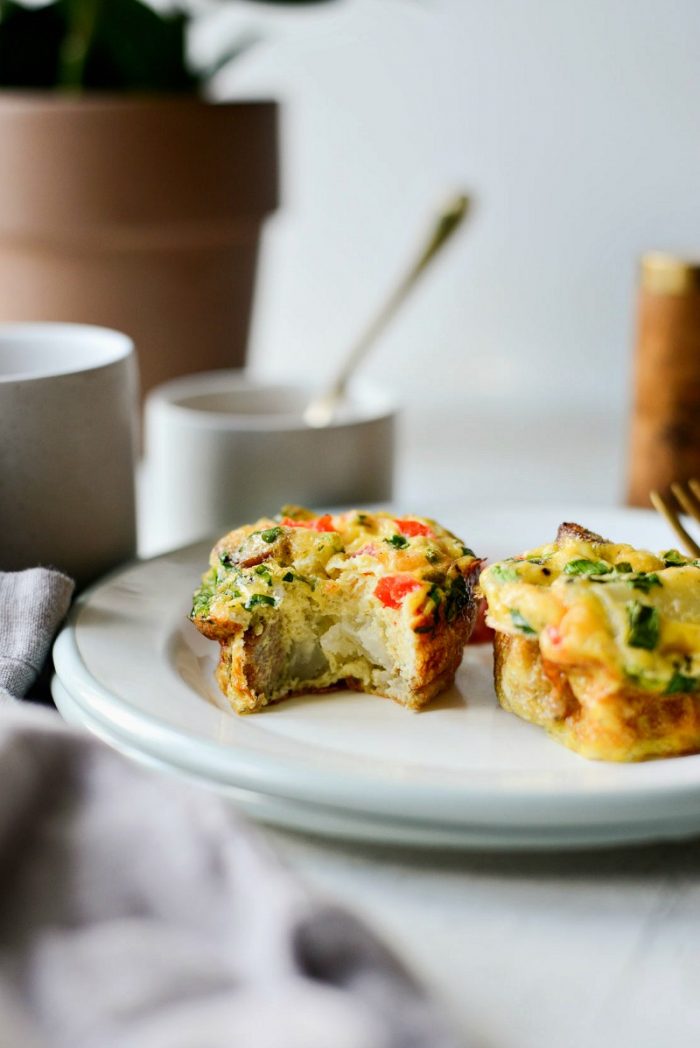 Enjoy! And if you give this Sausage Potato Mini Frittata recipe a try, let me know! Snap a photo and tag me on twitter or instagram!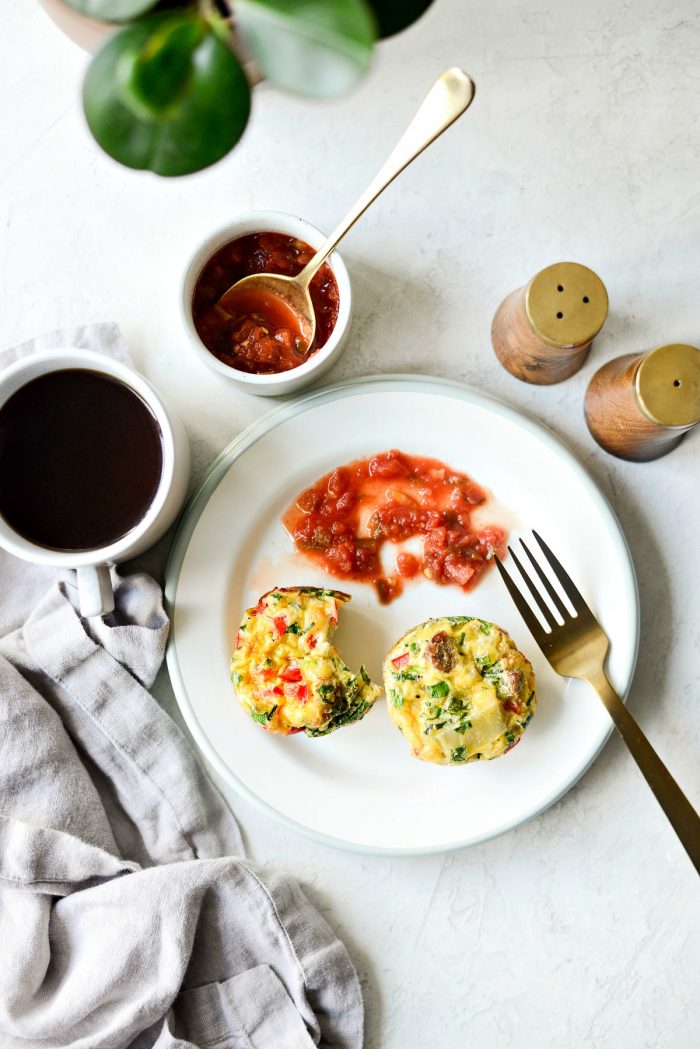 This post may contain affiliate links.
Buy the Cookbook: Simply Scratch : 120 Wholesome Homemade Recipes Made Easy Now available on Amazon »
THANK YOU in advance for your support!