Pomegranate seeds add a pop of color and tartness to this Holiday Guacamole. Make this addictively delicious and festive dip and watch it disappear in minutes! This recipe makes a lot so you have plenty to serve at your get together, and trust me, this will go fast.
Quick, someone hand me a spoon because I could literally eat this by the spoonful. In case you haven't guessed, I love guacamole. Like a lot. I make a version of it at least once a week. And when my side of the family gets together I usually make either guacamole or buffalo chicken dip.
This year, I'm throwing some ruby red pomegranate arils in it, serving it with festive chips and calling it Holiday Guacamole, because I can and because it's pretty and equally delicious.
Sweet tart burst of pomegranate with the bite of the onion and creamy cool guac is a match made in guacamole heaven.
TO Make this Holiday Guacamole you will need:
4 ripe avocados
juice of 1 medium lime
2 cloves garlic
kosher salt
1/3 cup each of white onion
cilantro
pomegranate arils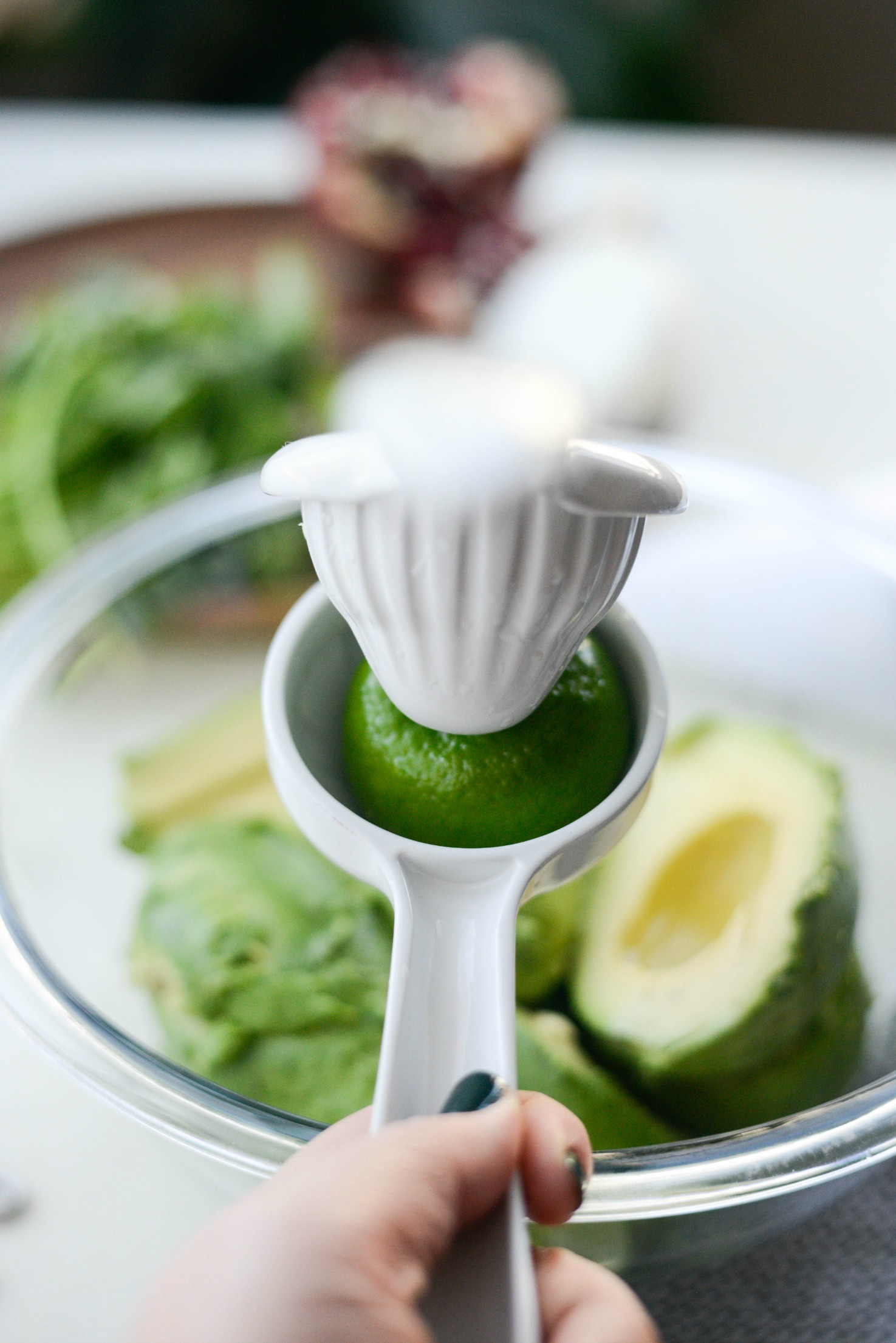 First scoop the flesh of the avocado into a large mixing bowl and squeeze in the juice of an entire lime.
How To Get Ripe Avocados To LAST:
The trick to storing ripe avocados so they last is a no-brainer, it's easy and effective and has saved me SO much money. First buy hard to the touch, bright green avocados and allow them to ripen on the counter. Once they are black, soft to the touch (NOT squishy) pop them into the fridge. Because here is where they will last for quite a few days! You guys this has changed my life and I owe this trick to my sisters. No more wasted avocados!
Grate in two cloves of fresh garlic.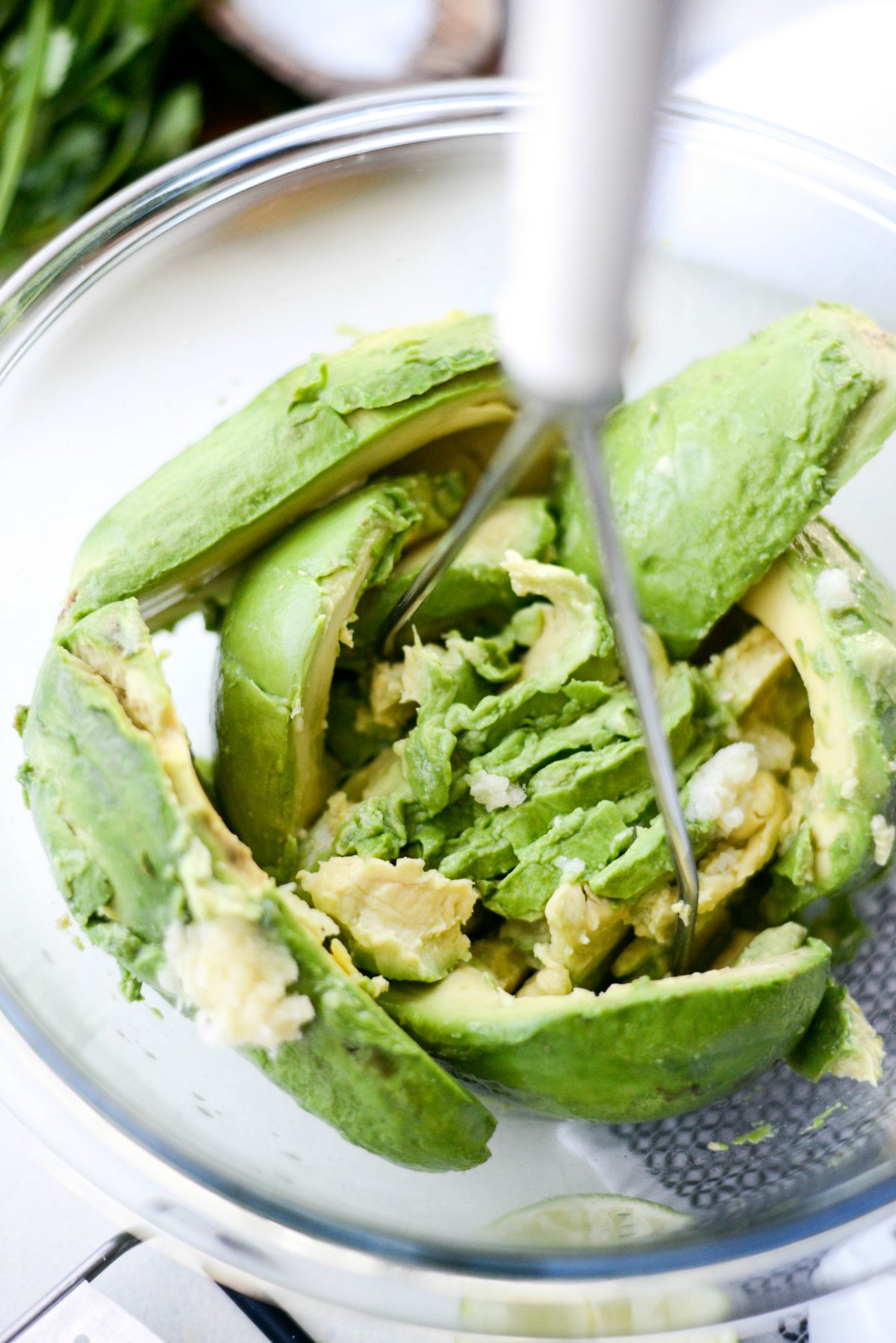 Using a potato masher, smash and mix the avocado in with the garlic and lime juice. Make this as smooth or as chunky as you like and then set it off to the side.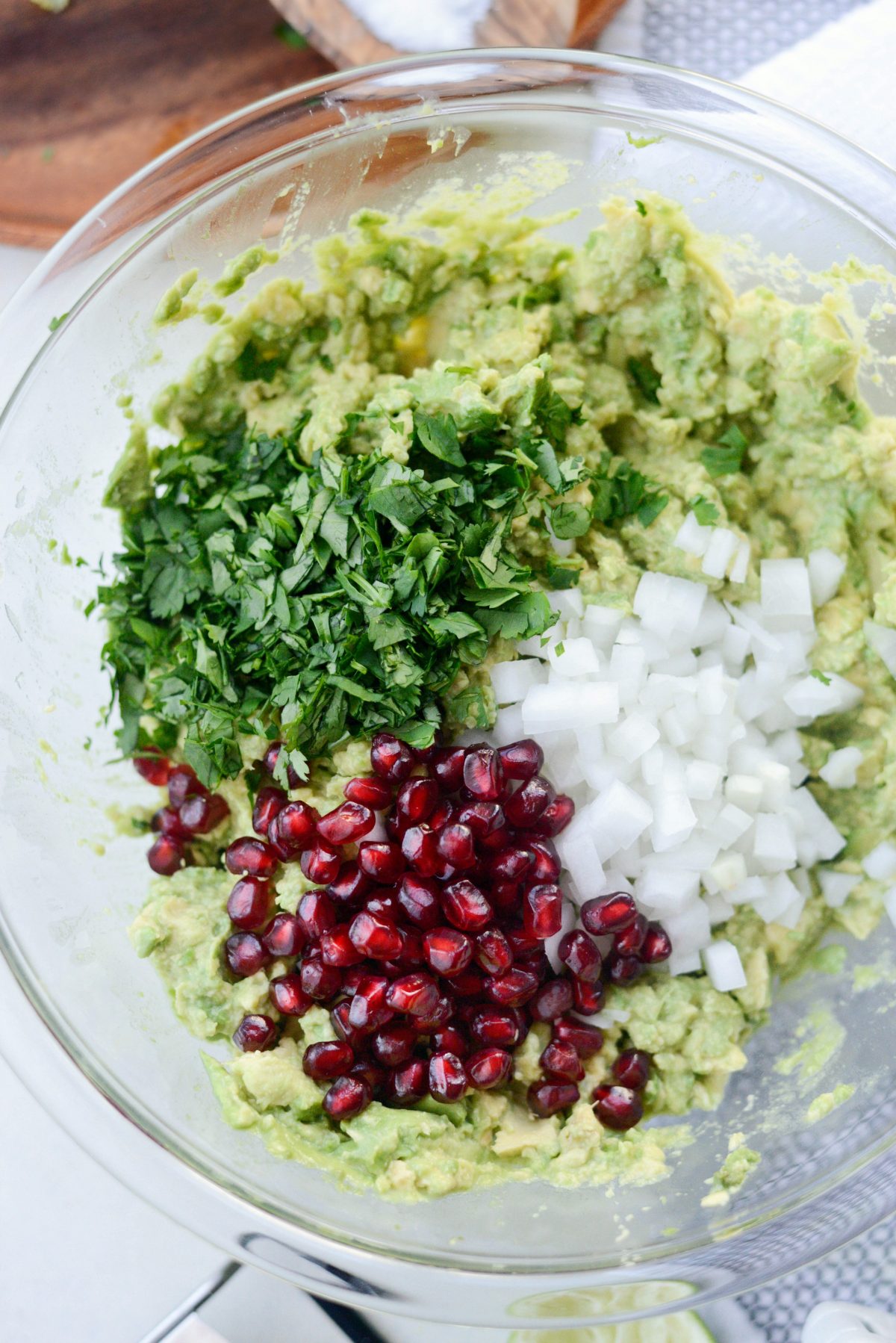 Add in the onion, cilantro and pomegranate seeds.
Gently mix with a rubber spatula until combined.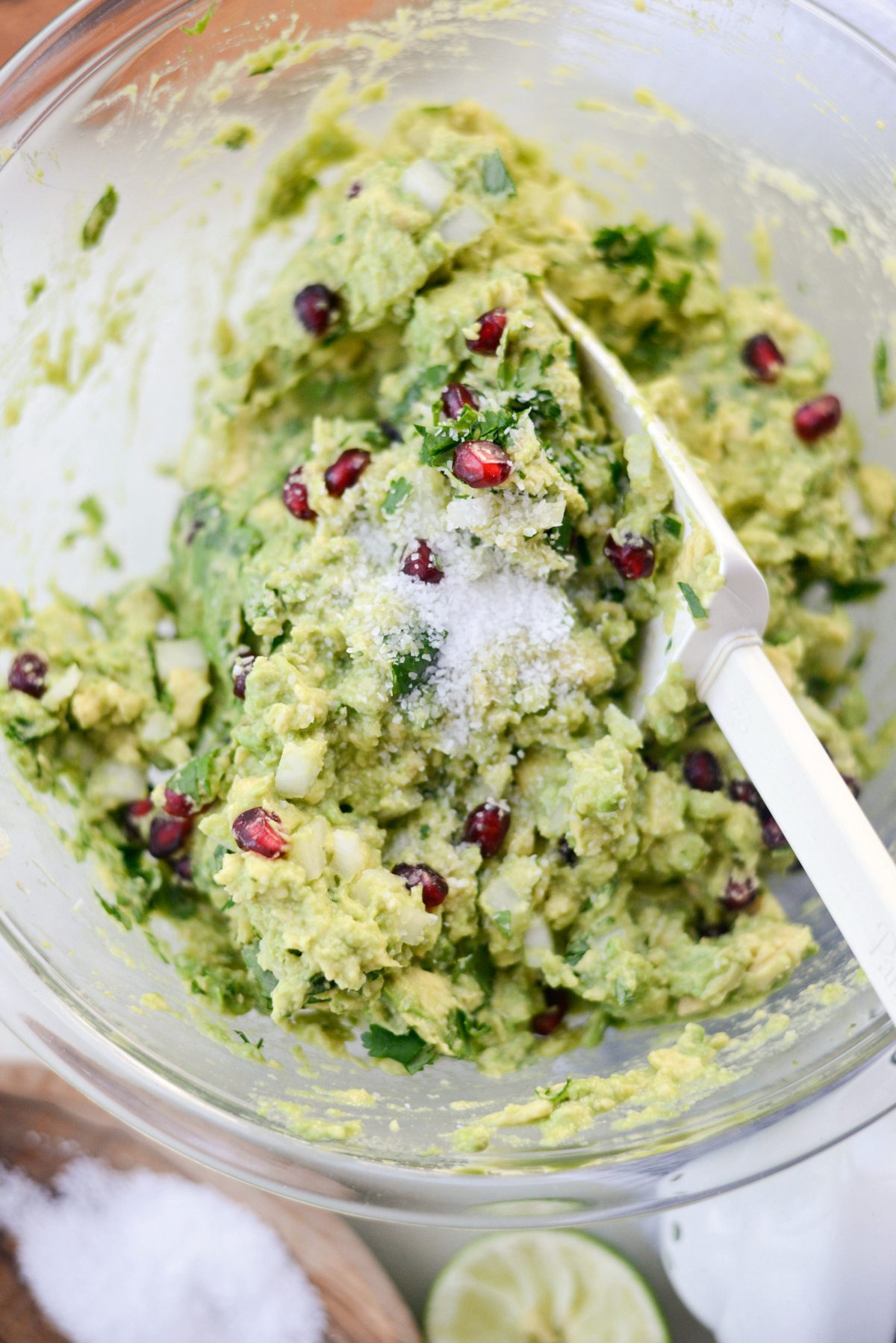 Next season with kosher salt to taste.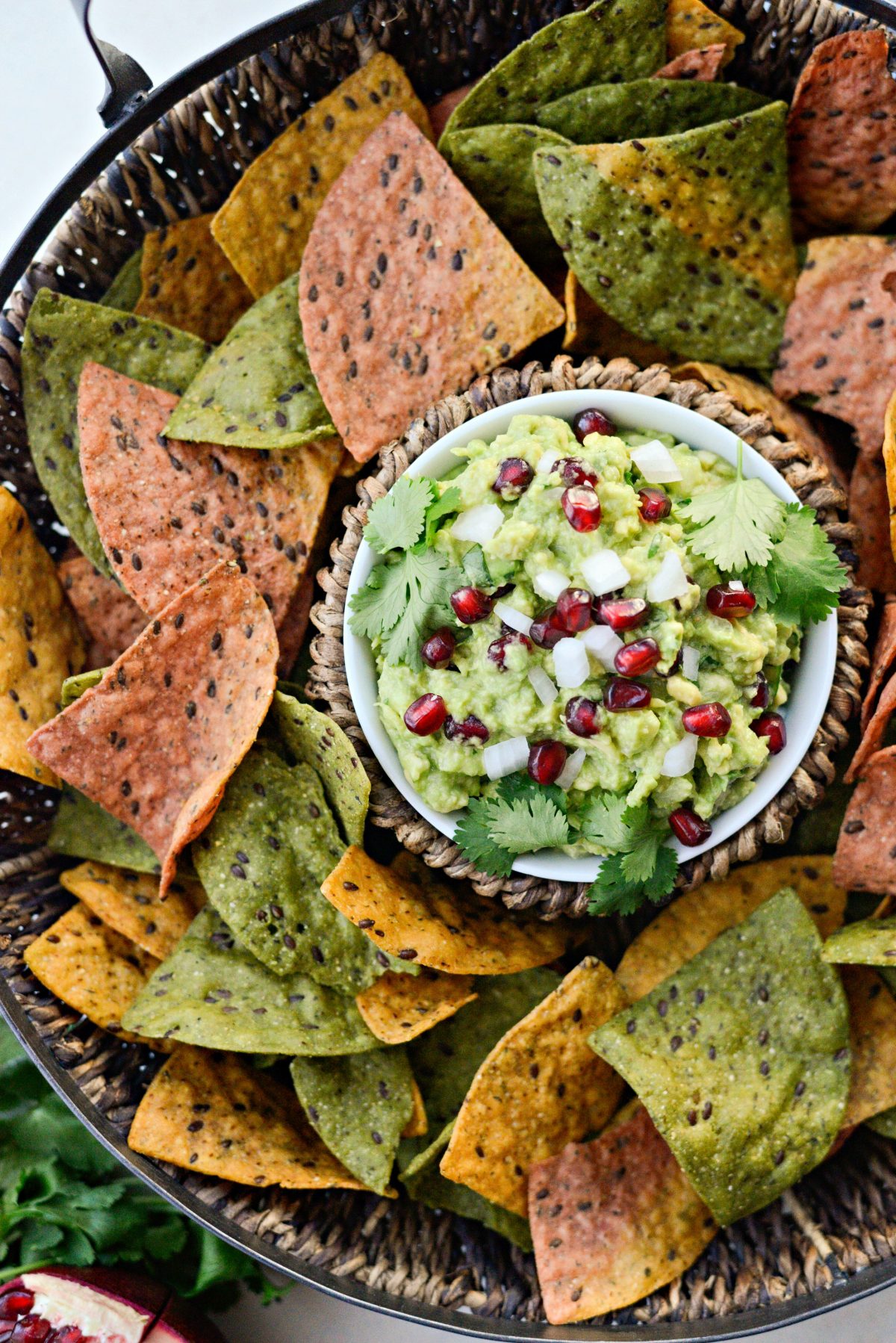 Serve the holiday guacamole in a bowl with tortilla chips. I found these veggie and flax seed chips at Target and thought they were the perfect festive chip for the occasion.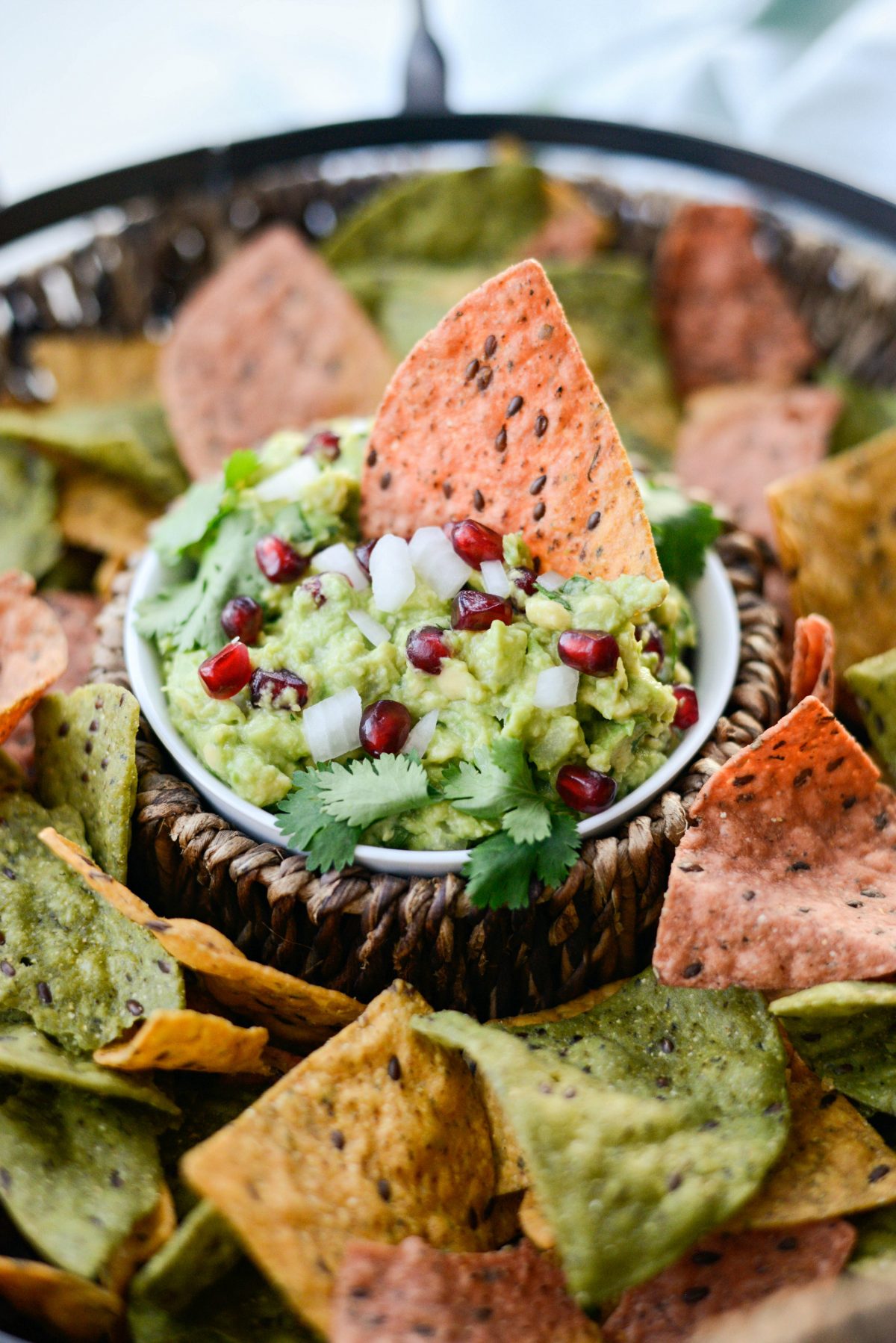 This is my last post until after Christmas, but hopefully I can find some time to post my New Year's Eve menu!
Merry Christmas!
For more guacamole recipe click here!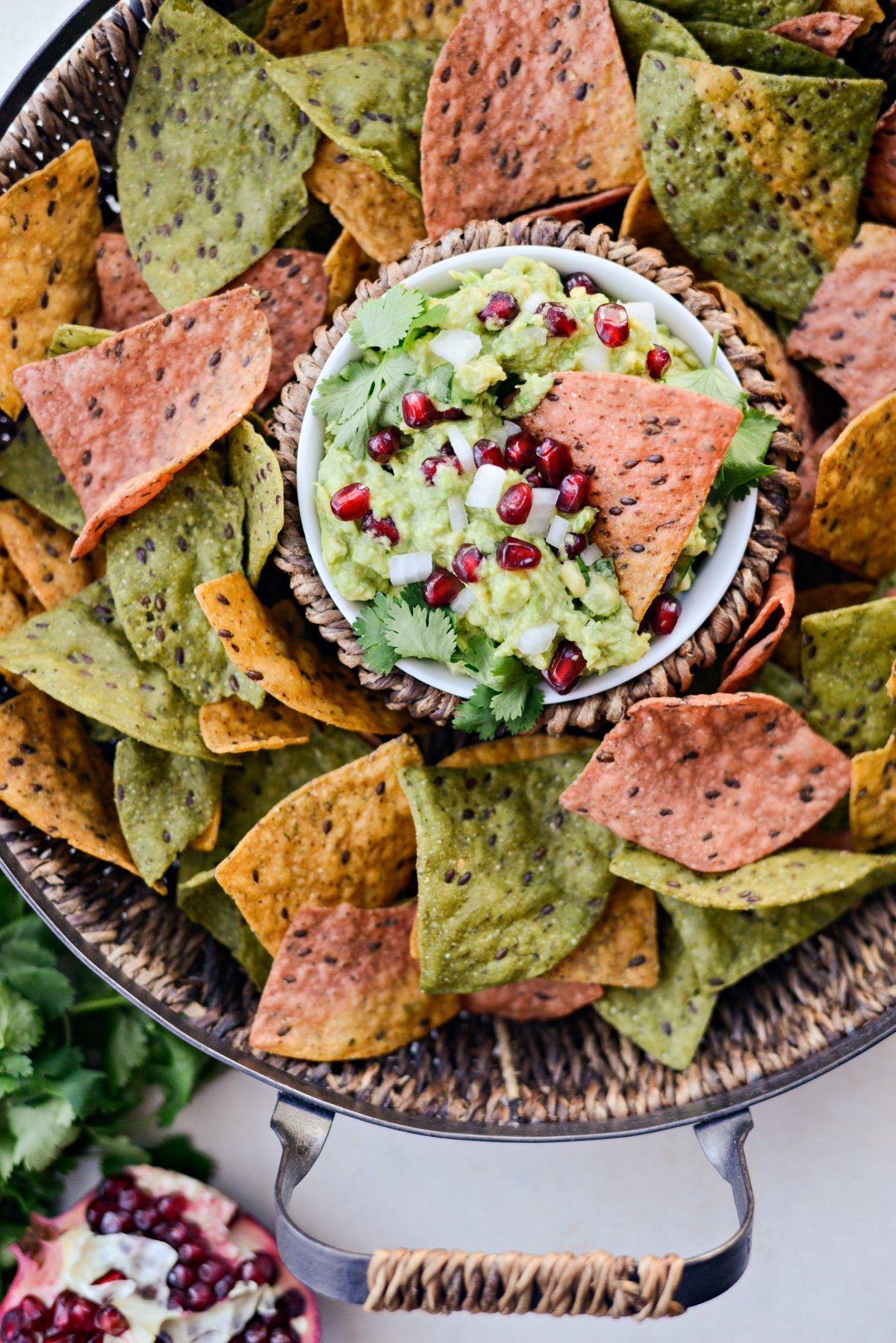 Enjoy! And if you give this Holiday Guacamole recipe a try, let me know! Snap a photo and tag me on twitter or instagram!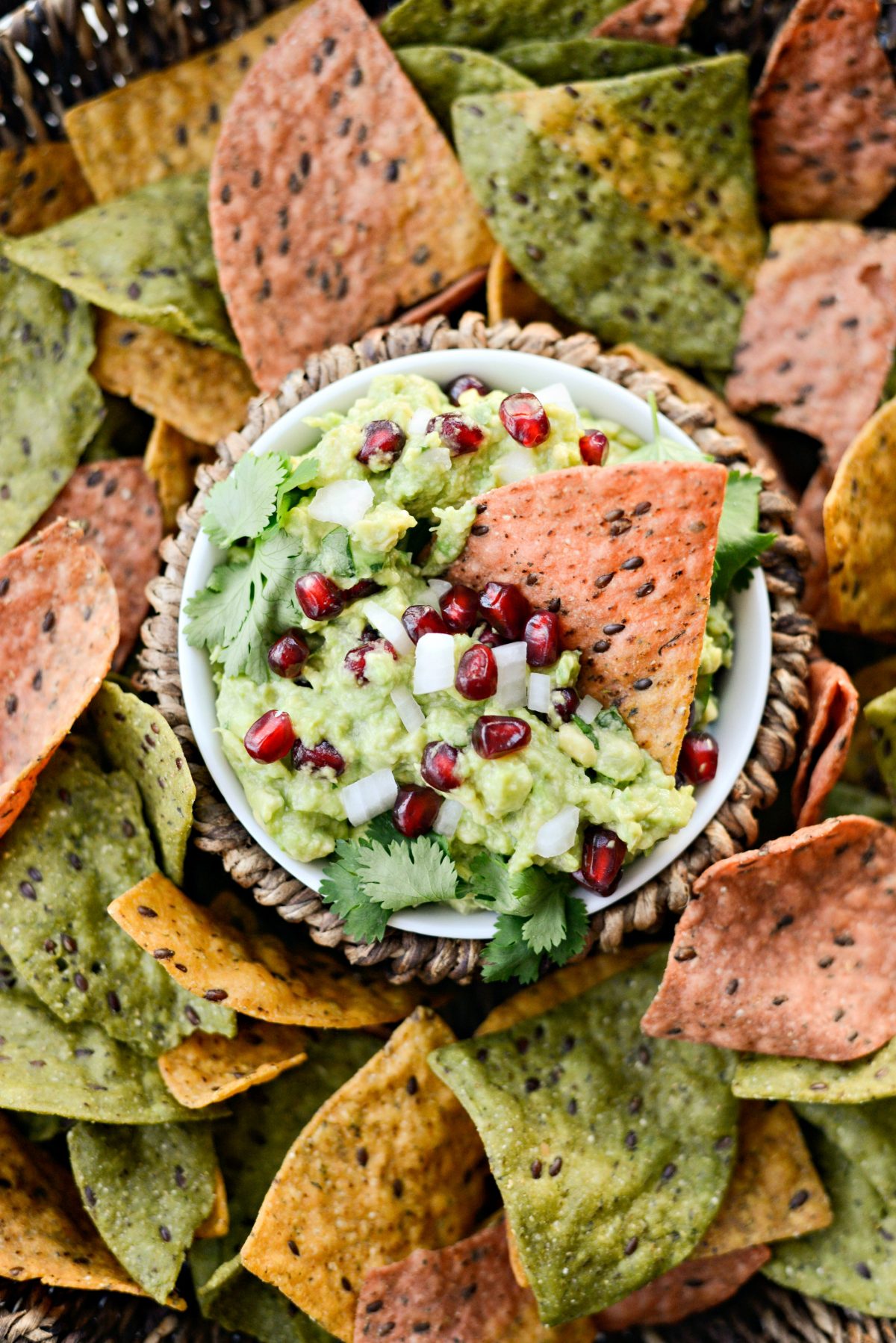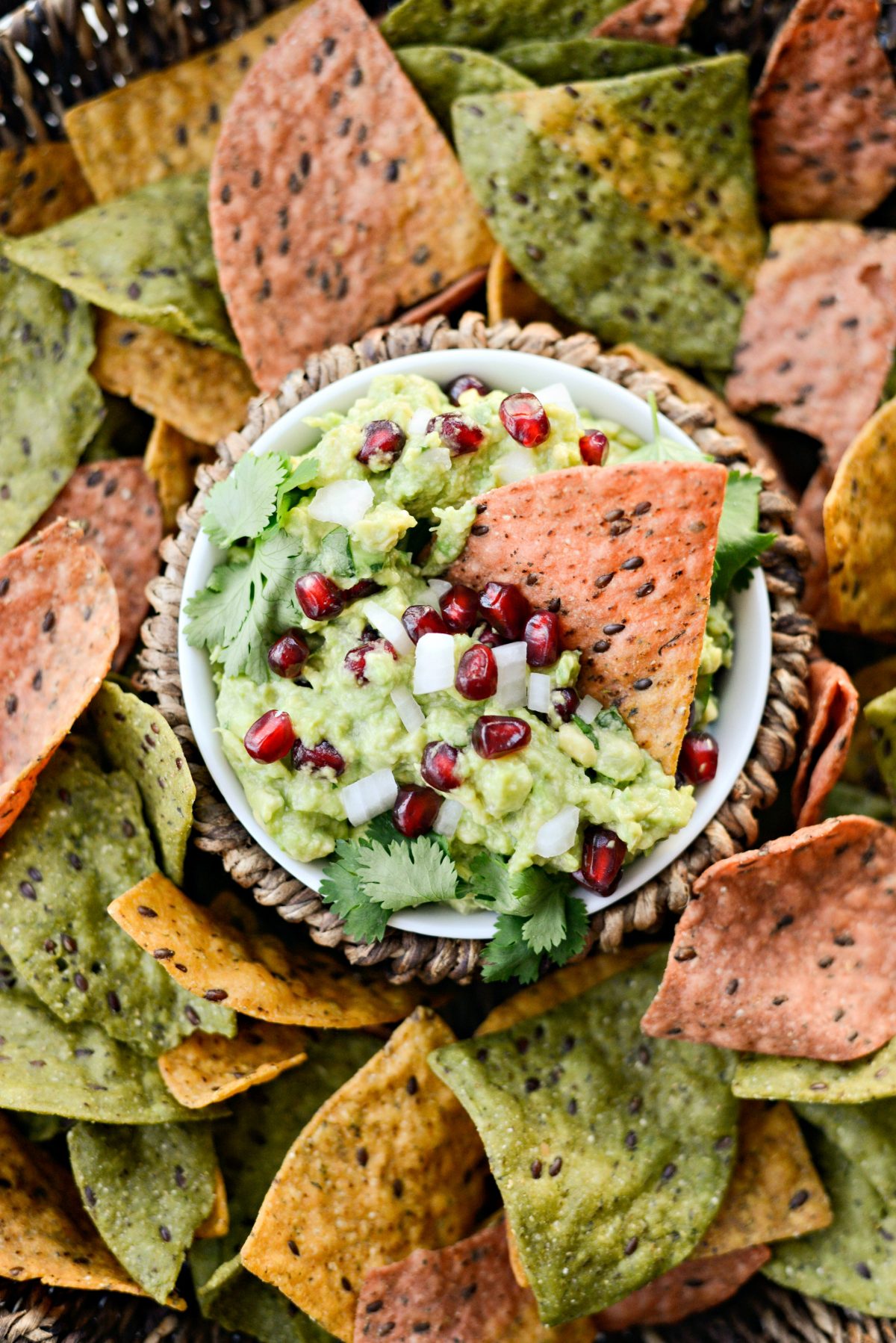 This post may contain affiliate links.
Buy the Cookbook: Simply Scratch : 120 Wholesome Homemade Recipes Made Easy Now available on Amazon »
THANK YOU in advance for your support!