Why hello, Sundried Tomato Caesar Dressing. This robust salad dressing is made a little lighter than traditional caesar dressing, nixing the mayo and using sundried tomatoes to boost the flavor. Adorable little gem lettuces cut in half make for the perfect side salad. Serves 4 to 8 in 15 minutes.
It's Monday post Super Bowl and I think we all could use a little salad in our life today, I know I could. A little guilt free, non-fried food is needed, amiright? Not that I overdid it or anything, I made coney dogs (sans bun for me) and air-fried French fries. Did I mention I got an air fryer for Christmas? I did. I'll keep you posted on those. But for now, are these not the cutest little individual salad wedges?
I discovered gem lettuce at Kroger a while ago and I've been loving them ever since. You can find these sold individually in the produce bin/section and they are the most adorable lettuces. Sweet and crunchy, and totally look a lot like baby romaines. They are super convenient for salads and the leaves are also great for using as wraps.
Since I've been eating allthesalads, these little gems keep it fun.
And you know I love a salad is where I can using my knife and fork. Who doesn't? Especially one drizzled with a deep cinnabar colored dressing?
To make this flavorful dressing, here's what you'll need: 2 tablespoons slivered almonds, 1/2 cup sundried tomatoes (packed in olive oil), 1/2 cup freshly grated Parmesan cheese, 1 tablespoon lemon juice and a tablespoon champagne vinegar, 1 clove garlic, a splash of Worcestershire, pinch of red pepper flakes, 2 tablespoons of olive oil and 1/4 cup water or more.
You'll also need 2 to 4 little gem lettuces or smaller heads of romaine can be used.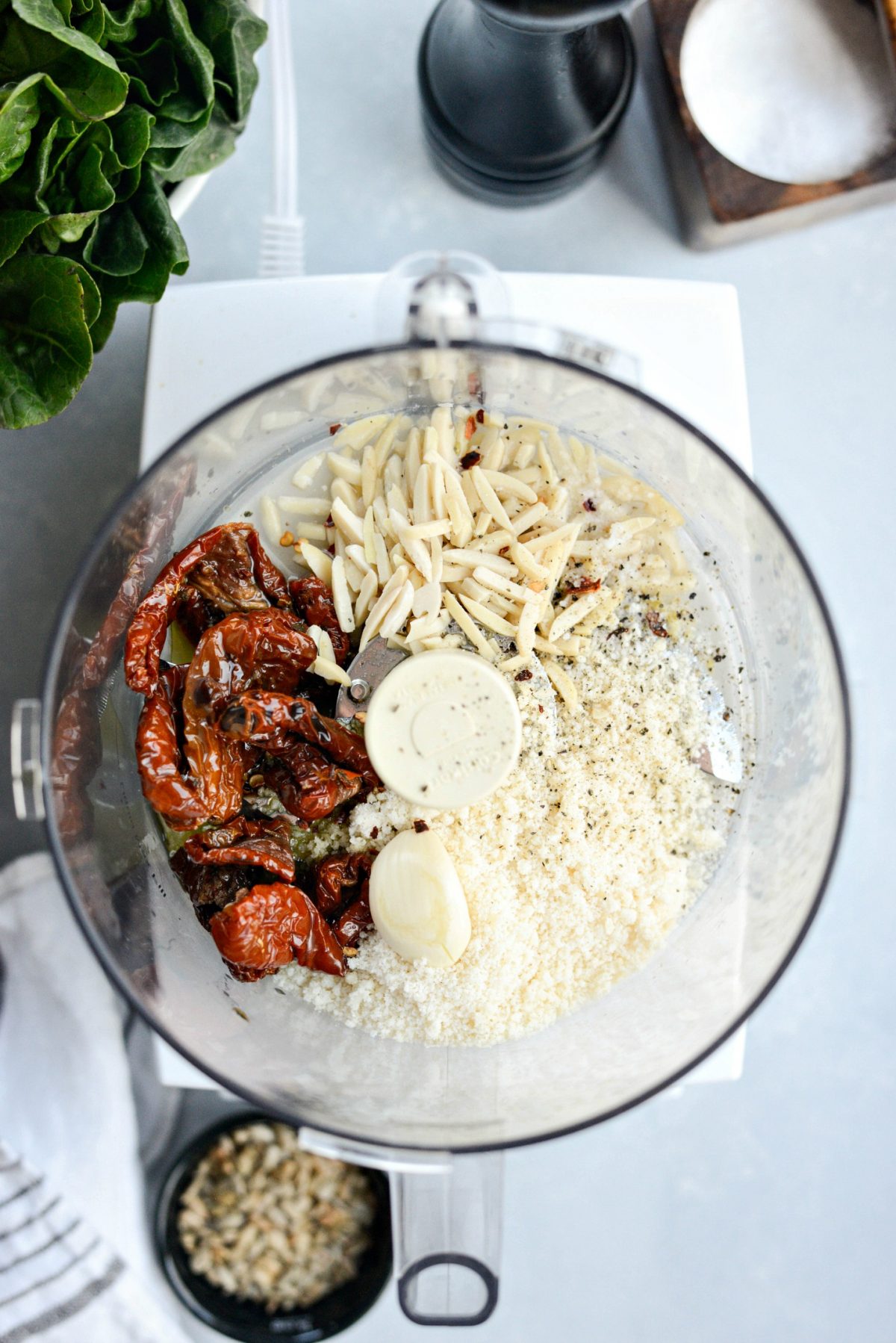 To start, you'll need to lug out your food processor (fitted with the blade attachment) or a high-speed blender.
To it, then add the almonds, sundried tomatoes, Parmesan, vinegar, lemon juice, garlic clove, Worcestershire, olive oil , a pinch of kosher salt, freshly ground black pepper and red pepper flakes (if using).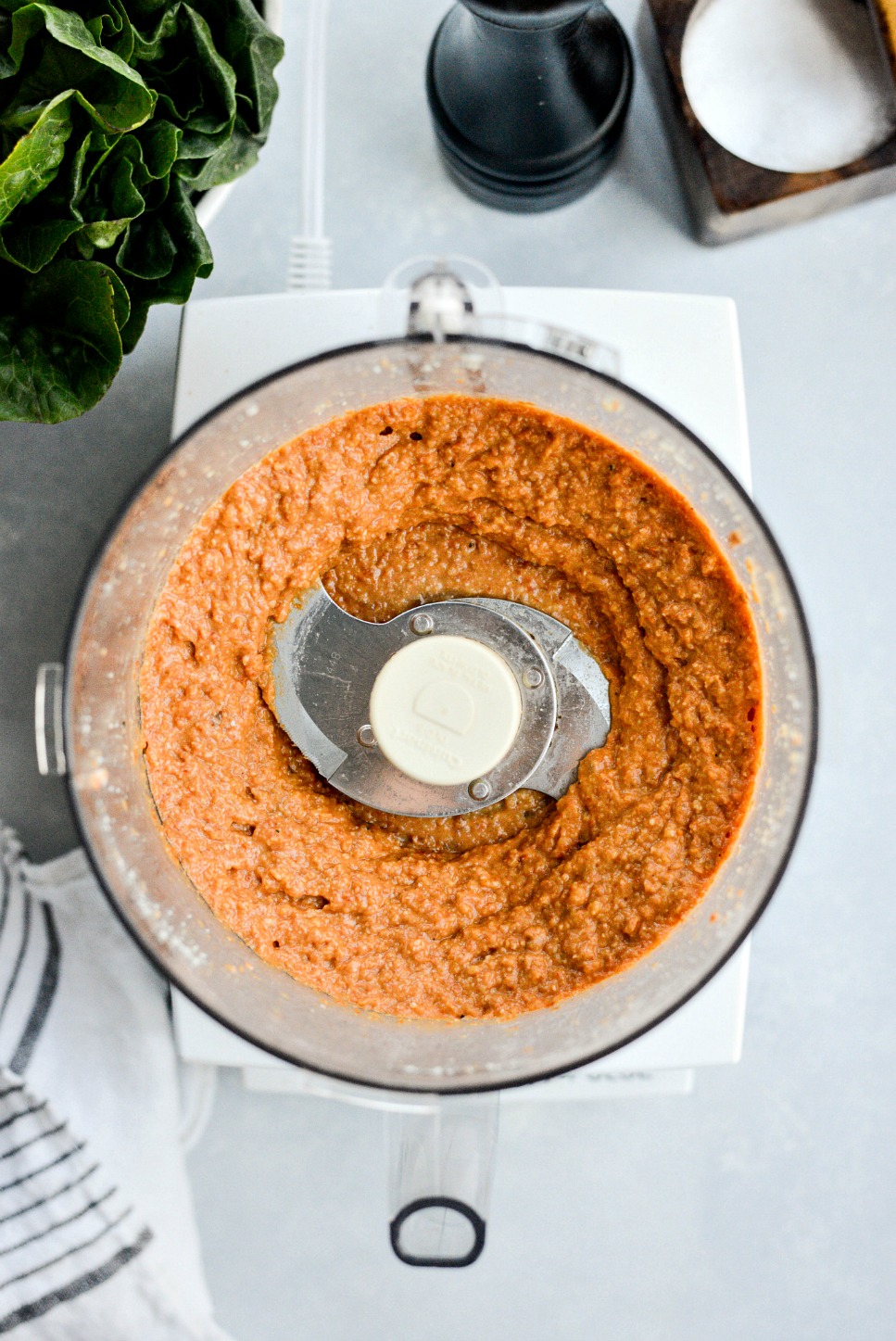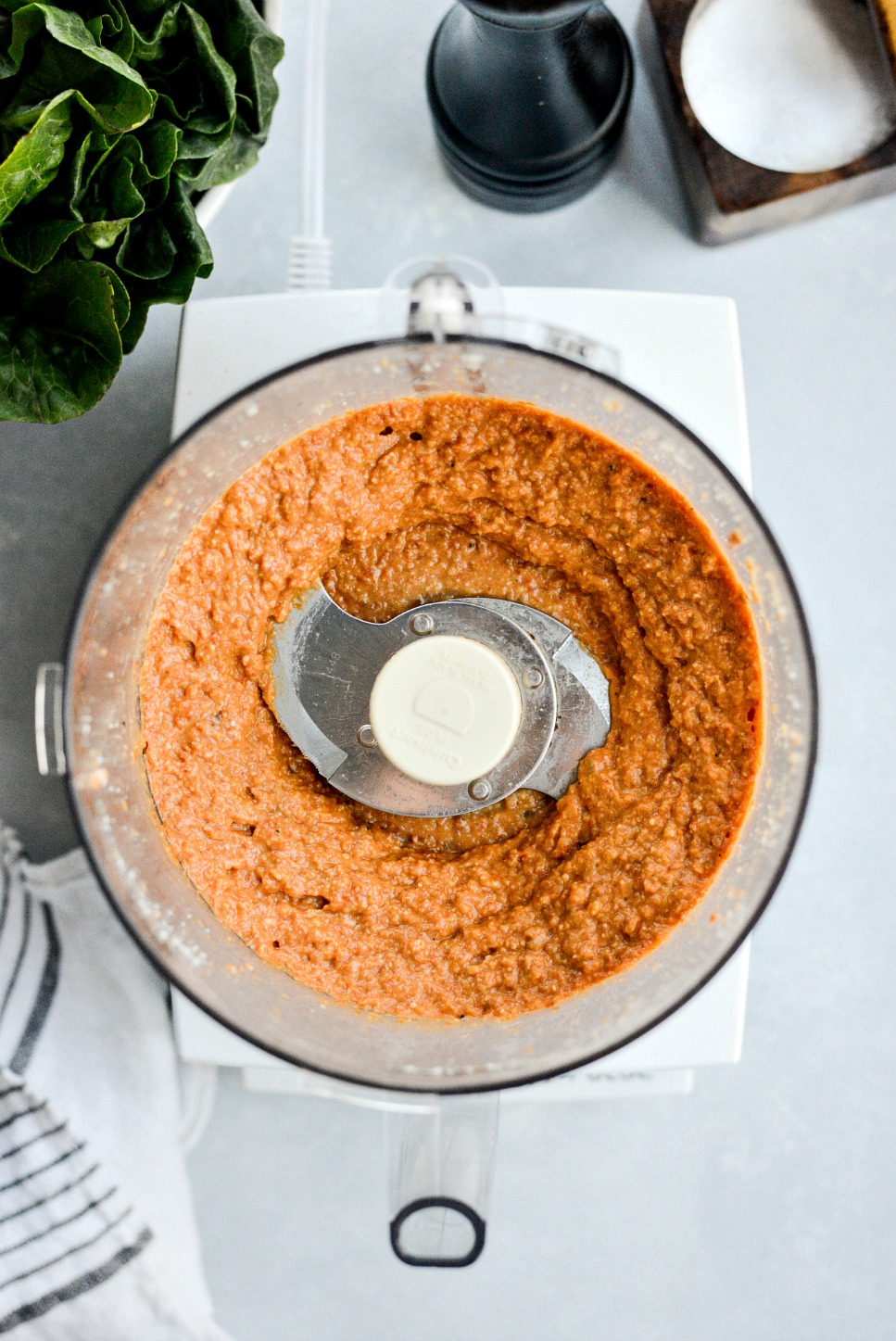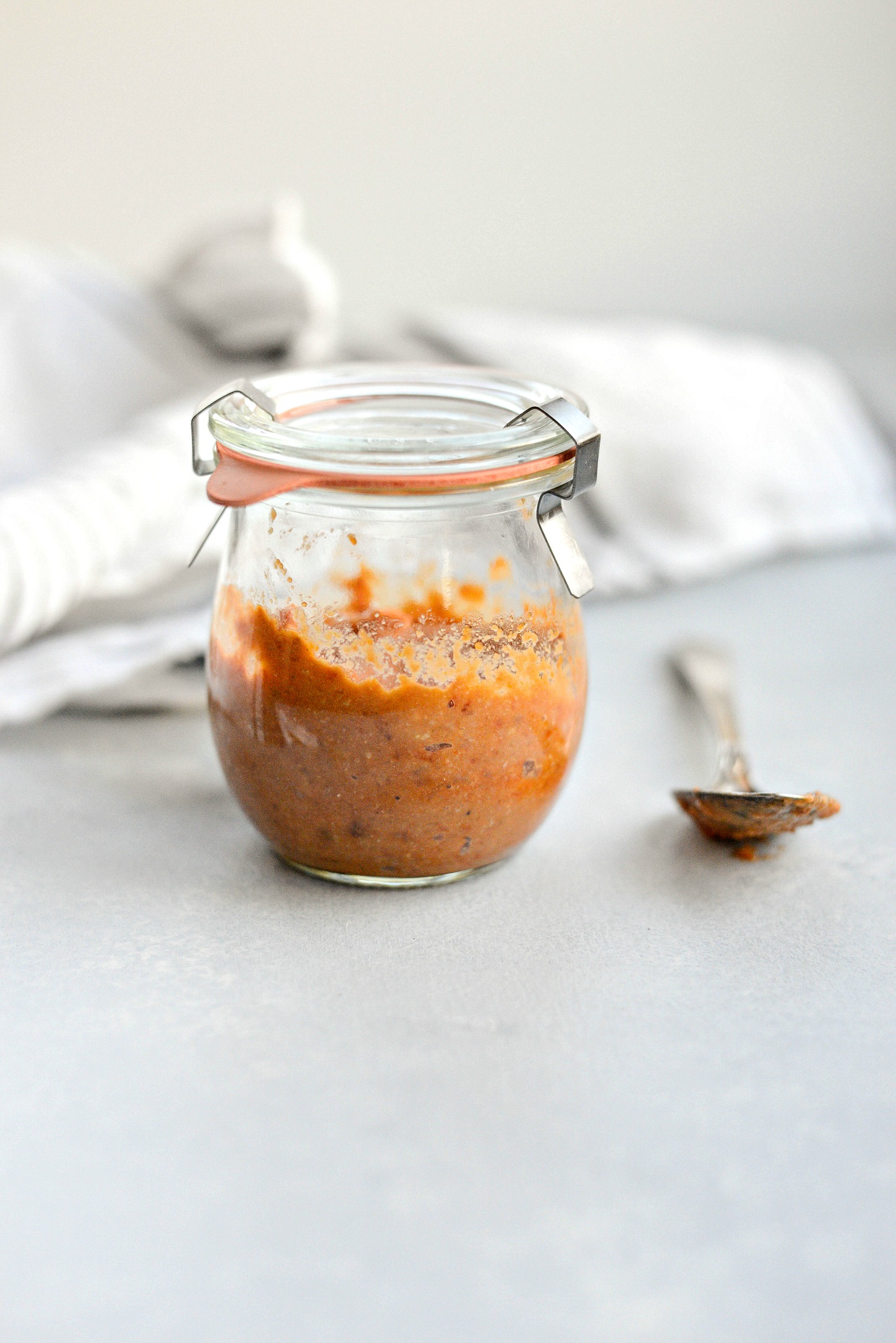 Next, secure the lid and process. Drizzle in the water until it reaches your preferred consistency. You can best store this dressing in an airtight container for up to a few weeks.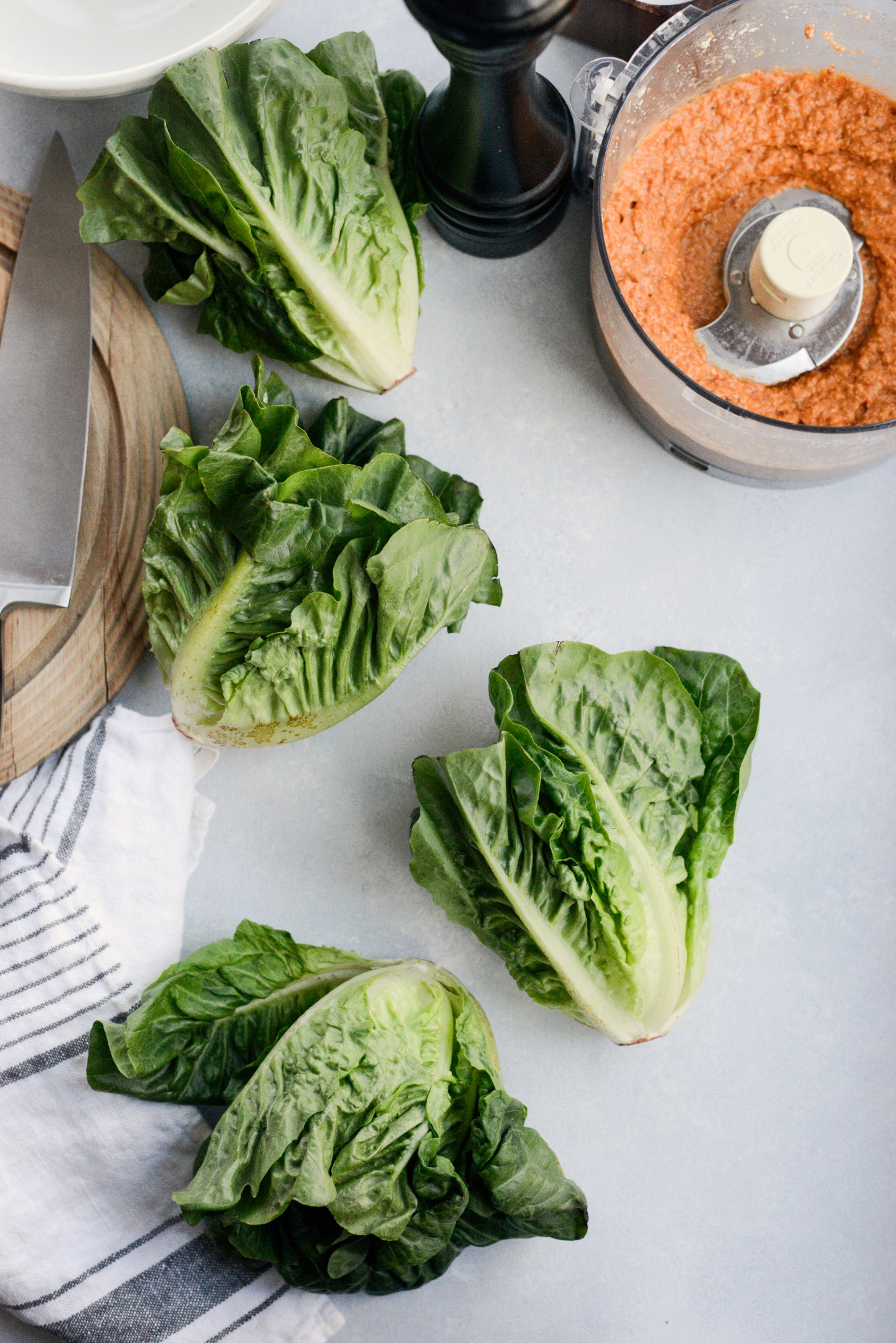 Prepping the gem lettuces is simple too. I split each head in halve lengthwise, rinse and place cut-side facing down onto paper towel to drain.
In the summer I would brush the cut sides with olive oil, season with salt and pepper and grill to get a nice flavorful char on the leaves. But you can achieve the same thing, using a cast iron skillet or grill pan indoors.
Did you know that caesar dressing doesn't have to be saved for only Caesar salads? I have made this sundried tomato dressing for salads with all kinds of toppings and it's especially delicious with bacon and mushrooms – like you don't even know how good. But I opted to use sunflower seeds and sliced almonds for the crunch that croutons normally do. But totally use whatever salad toppings your heart desires. Because the heart wants what it wants.
Enjoy! And if you give this Sundried Tomato Caesar Dressing recipe a try, let me know! Snap a photo and tag me on twitter or instagram!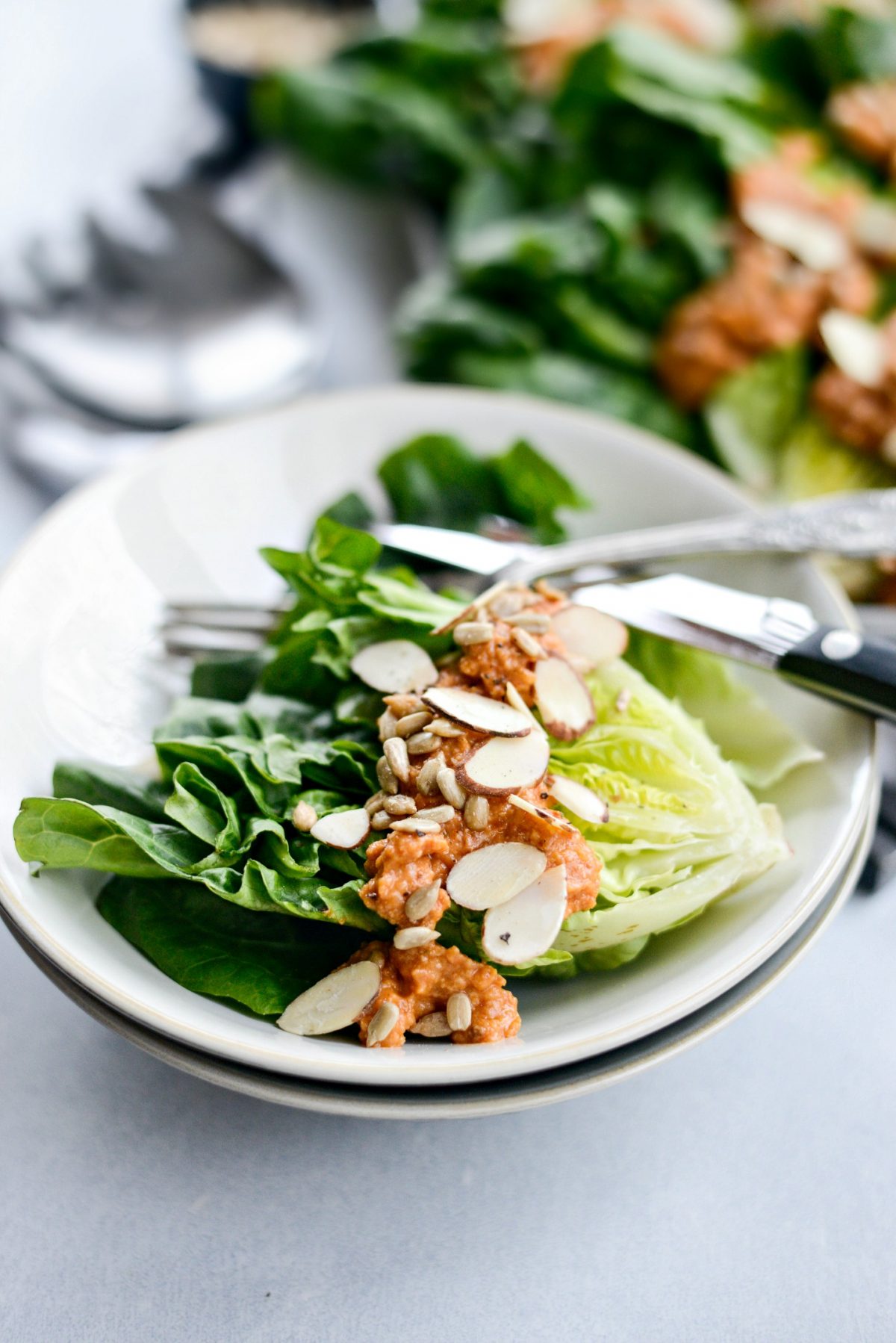 My cookbook Simply Scratch : 120 Wholesome Homemade Recipes Made Easy is now available! CLICK HERE for details and THANK YOU in advance!
[this post contains affiliate links.]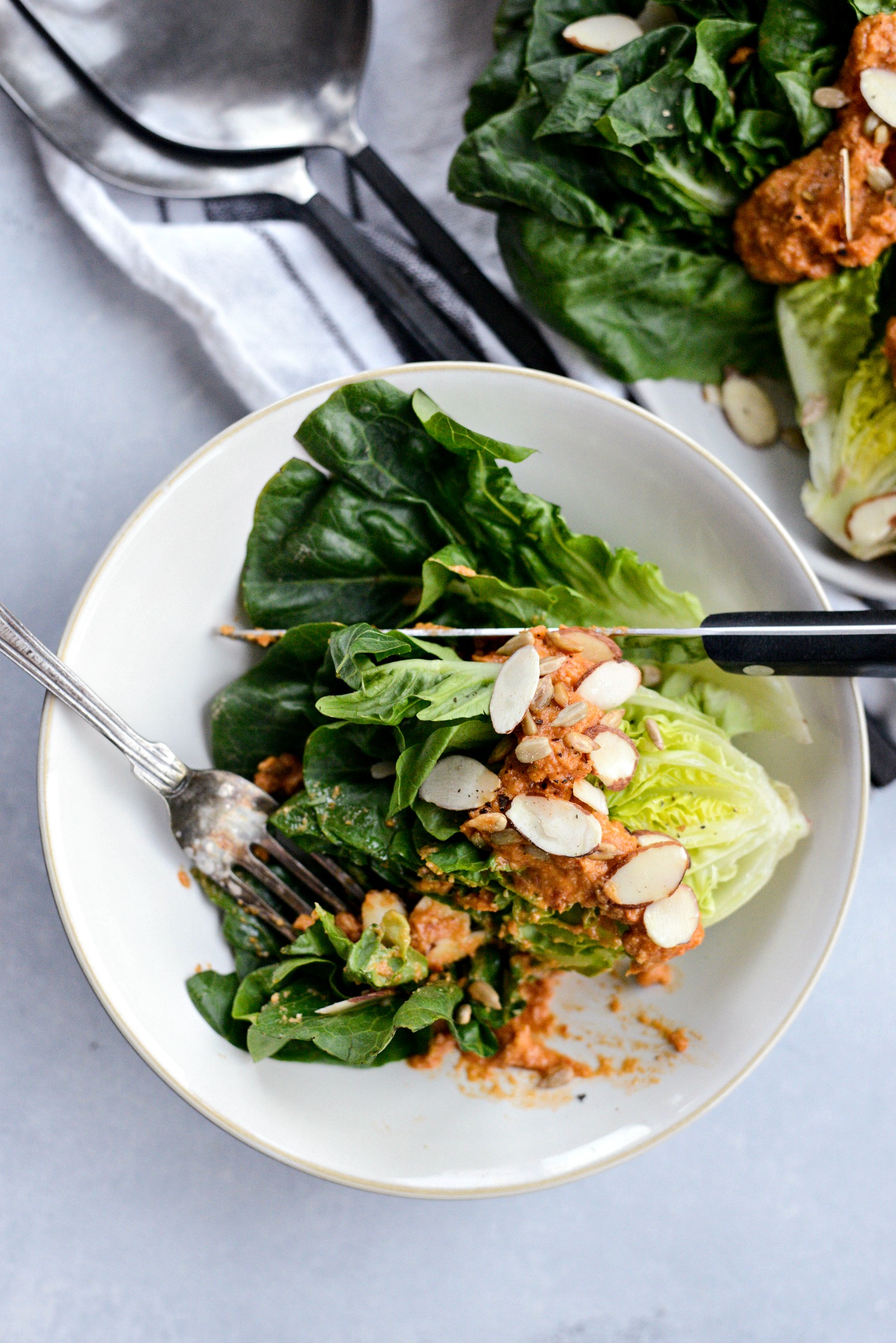 This post may contain affiliate links.
Buy the Cookbook: Simply Scratch : 120 Wholesome Homemade Recipes Made Easy Now available on Amazon »
THANK YOU in advance for your support!