Take your salad, veggie-loaded buddha bowl or even roasted veggie game up a notch with this easy, Creamy Cashew Dressing. With only 5 ingredients, you can have a flavorful dressing in minutes. Makes about 1/2 cup in 5 minutes.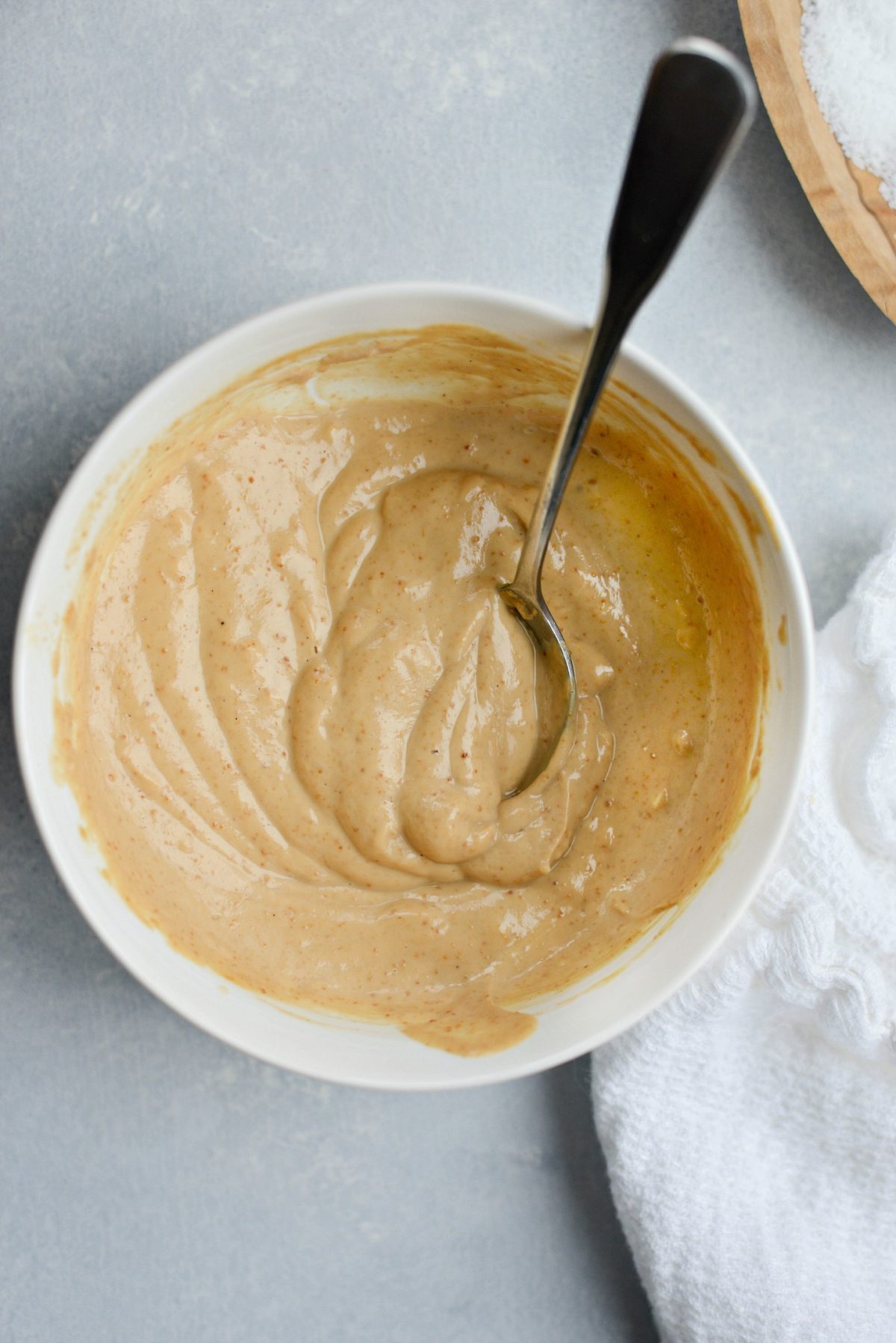 I love a creamy dressing. If given the choice between a creamy dressing or vinaigrette, I'll choose creamy every.single.time. I think it has something to do with the lettuce leaves and veggies coated in a thin layer of creamy dressing that does something for me.
Like this creamy cashew dressing for example.
I was working on a recipe that I wanted to drizzle a creamy, nutty dressing over top. Instead of reaching for peanut or almond butter, I grabbed cashew [which is basically the new PB incase you didn't know 😉 ] and whipped this dressing up in no time.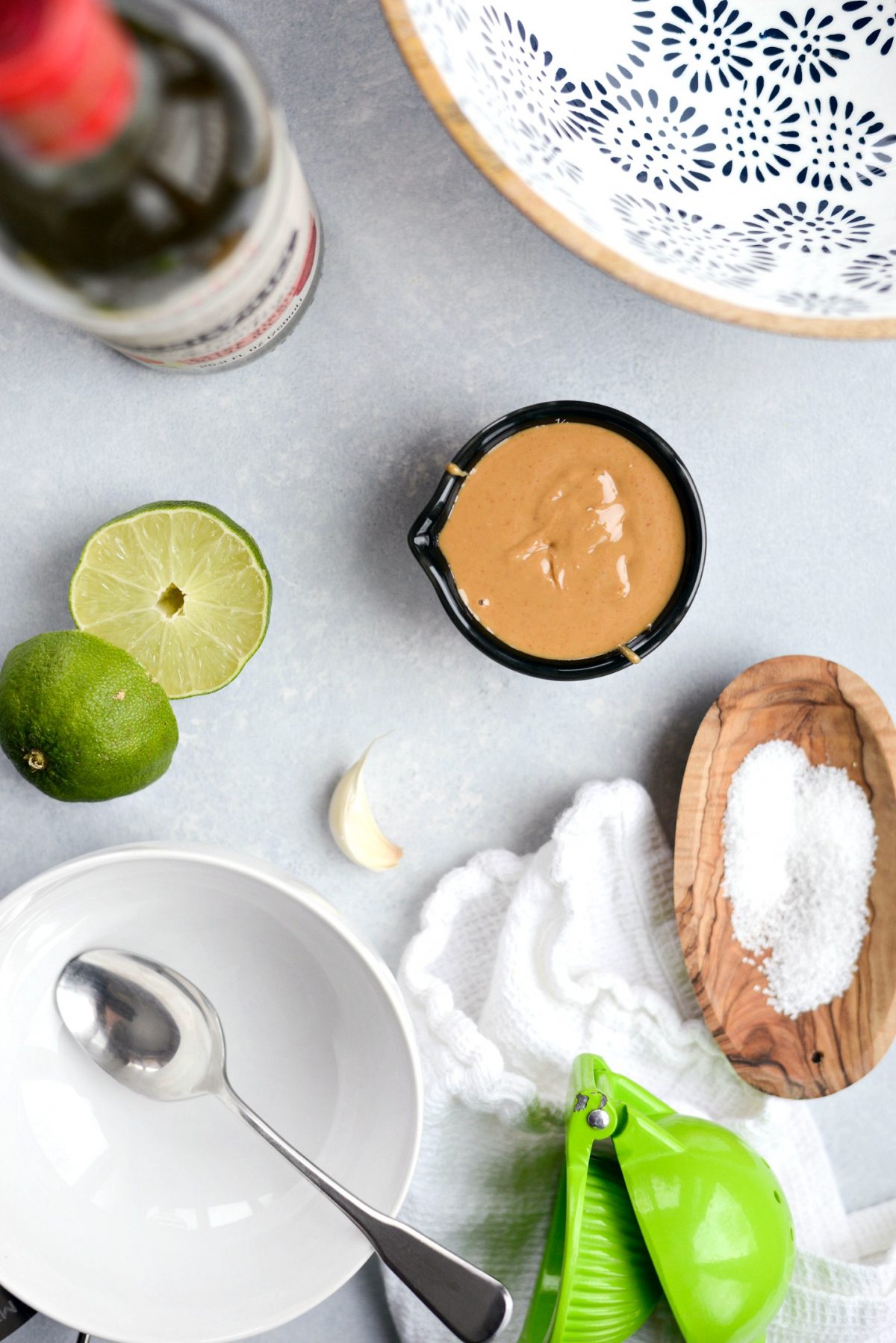 To make this creamy cashew dressing you will need;
1/4 cup creamy cashew butter
a clove of garlic
kosher salt
olive oil
1/2 a lime for some zip
Even if it is a sad, pathetic looking lime like mine is.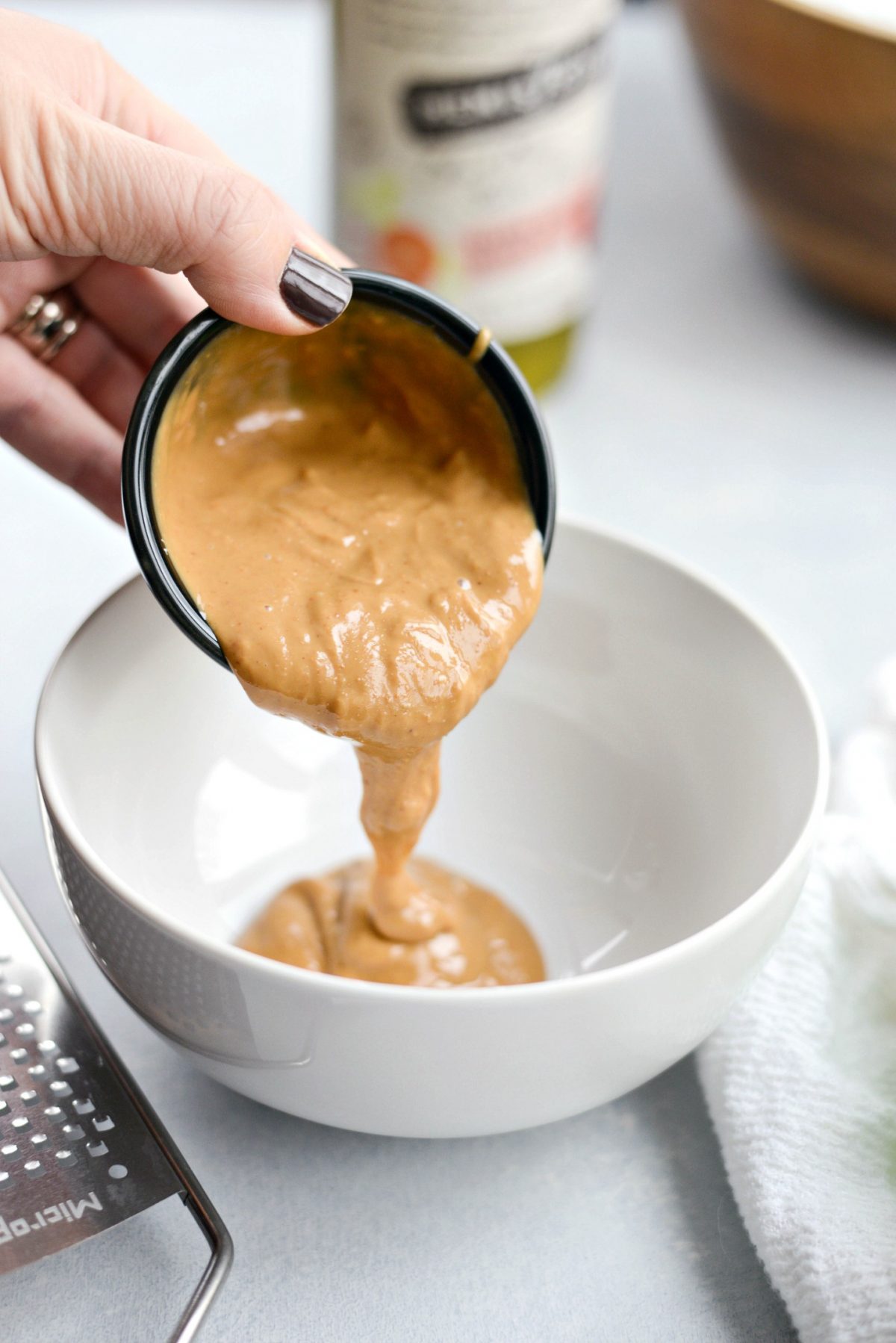 To start, on a bowl, add the cashew butter and then the juice of 1/2 of that scraggily lime.
Next, grate in a small clove of garlic and drizzle in a tablespoon of olive oil and season with a pinch kosher salt, to taste.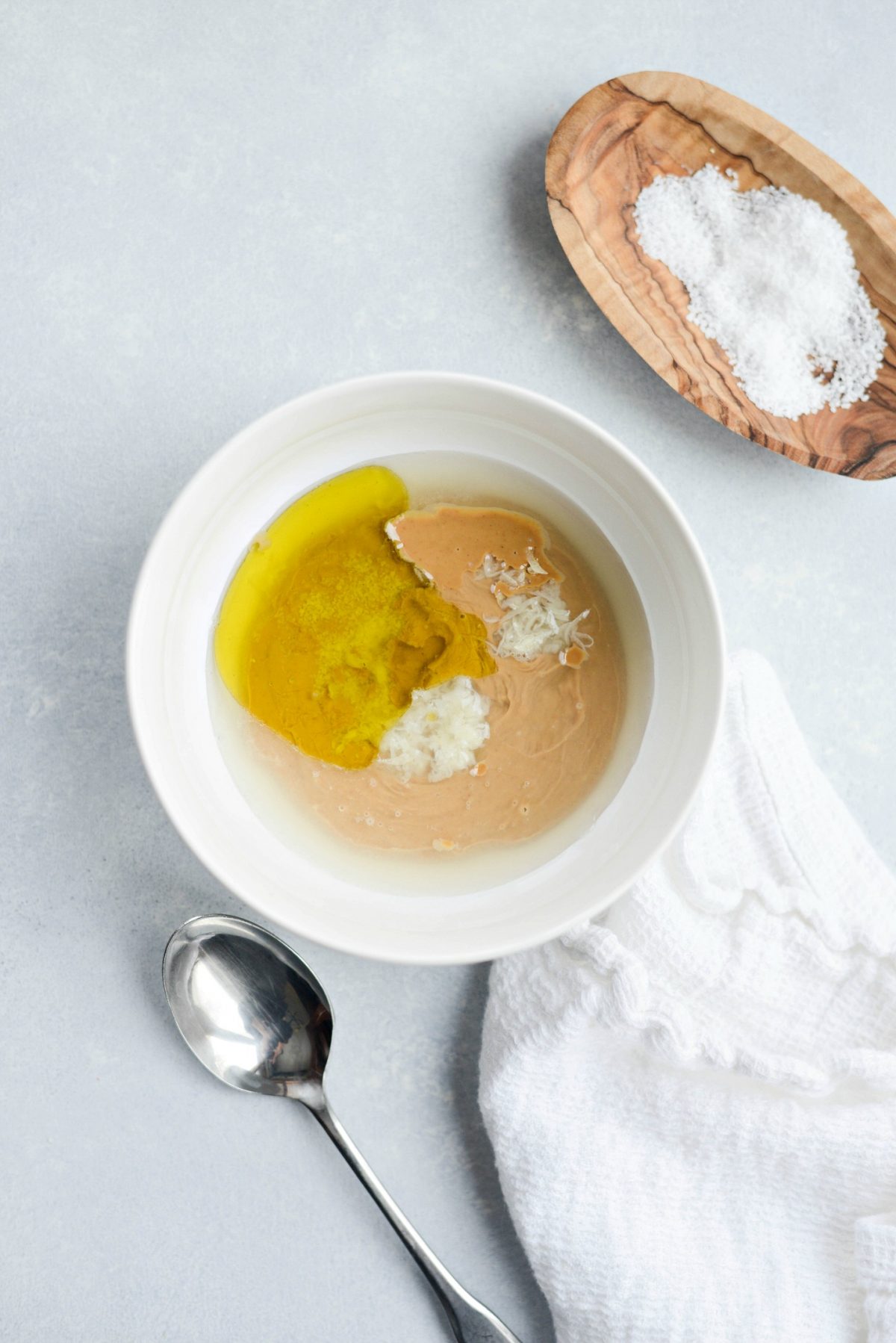 Then stir until the dressing is smooth. Adding in a little hot/warm water until thinned out to a consistency you prefer. You can always zap it in your microwave to thin it out a little bit more.
And that's it my friends! Creamy, dreamy and SO darn delicious! Extremely EASY and ready to go in just a few minutes. Simply serve drizzled over your favorite salads or veggie-loaded buddha bowls and/or roasted veggies and dig in!
Other creamy nut and seed dressings include:
For more dressing recipes, be sure to check out my post featuring over 50 salad dressings and vinaigrette recipes!
Enjoy! And if you give this Creamy Cashew Dressing recipe a try, let me know! Snap a photo and tag me on twitter or instagram!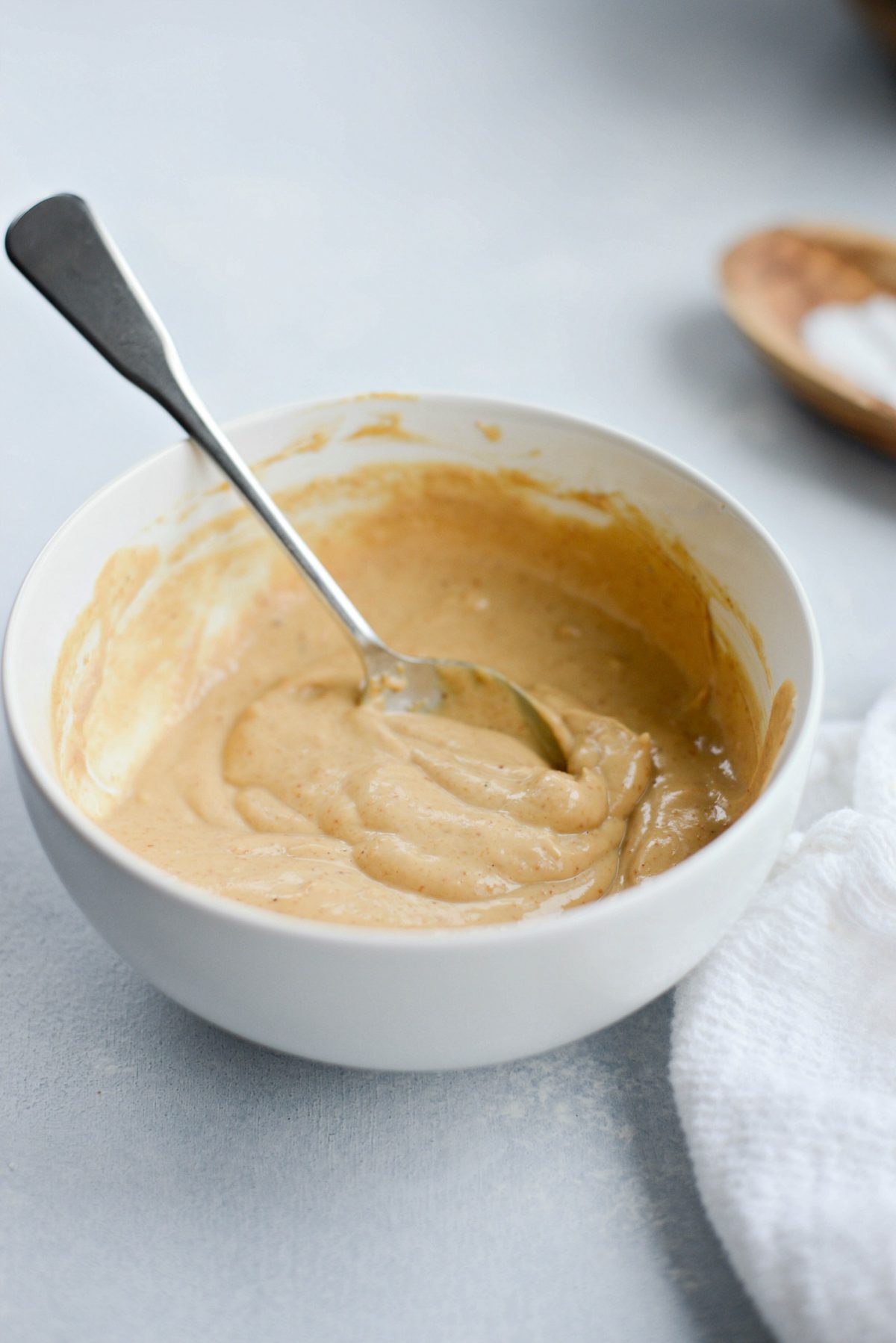 This post may contain affiliate links.
Buy the Cookbook: Simply Scratch : 120 Wholesome Homemade Recipes Made Easy Now available on Amazon »
THANK YOU in advance for your support!