Zesty Italian Dressinade. It's a Italian dressing that also doubles as a marinade.
If you have my cookbook, this phrase doesn't faze you. For those who are like 'what-the-what?' it's basically a dressinade that's dual functioning. Dressing + Marinade = Dressinade.
Drizzle it over salad or soak chicken or beef in it to tenderize and flavor-ize.
This zesty Italian dressinade can replace the store bought stuff easily.
TO Make This Zesty Italian Dressinade You Will Need:
garlic
italian seasoning and olive oil. Zippy from mustard, red wine vinegar and red pepper flakes. SO good!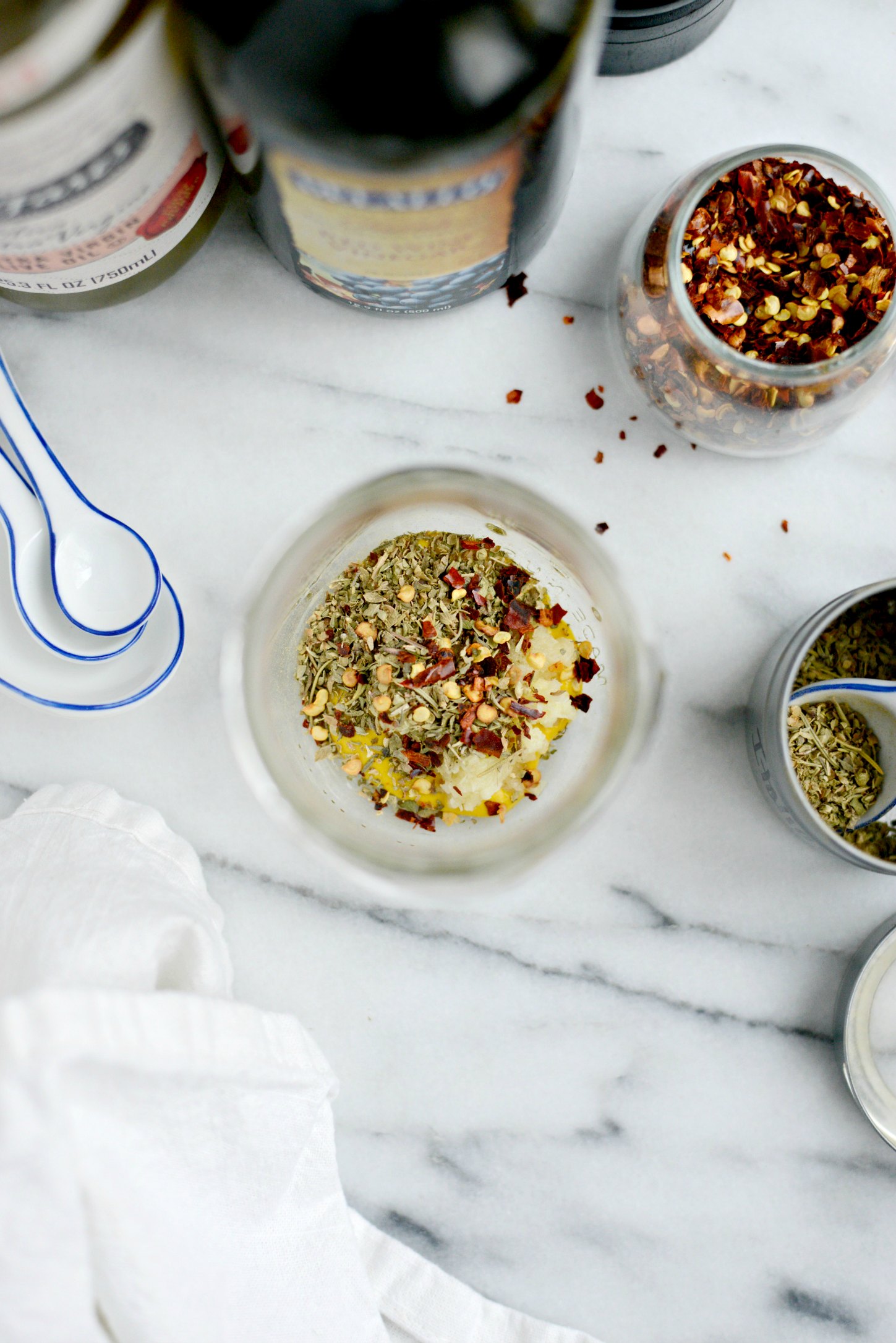 Begin with adding 2 teaspoons of mustard, 1 grated clove of garlic, 1 teaspoon Italian seasoning, 3/4 teaspoon kosher salt, 1/4 teaspoon freshly ground black pepper and a generous pinch or two of red pepper flakes into a glass jar or container with a tight-fitting lid.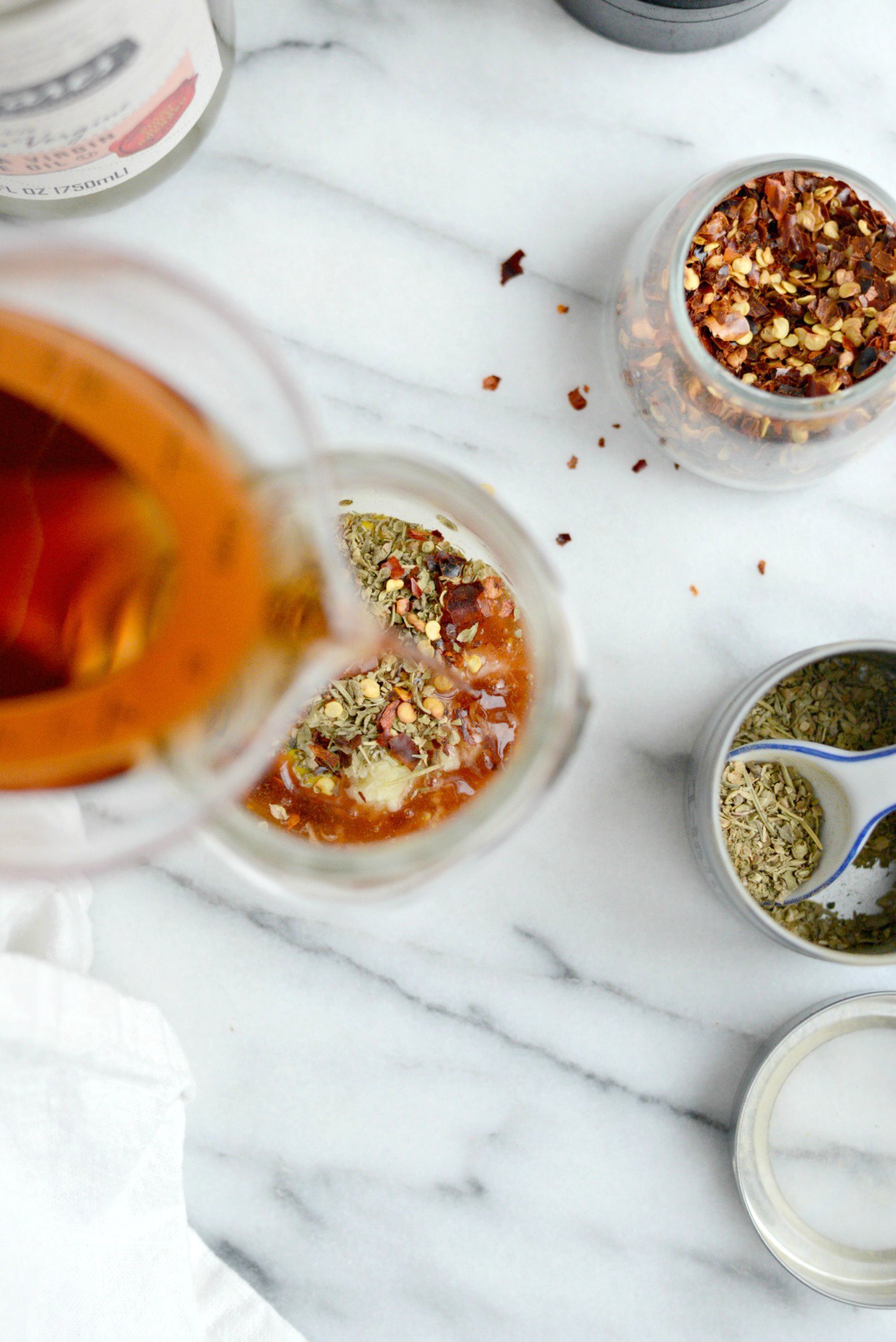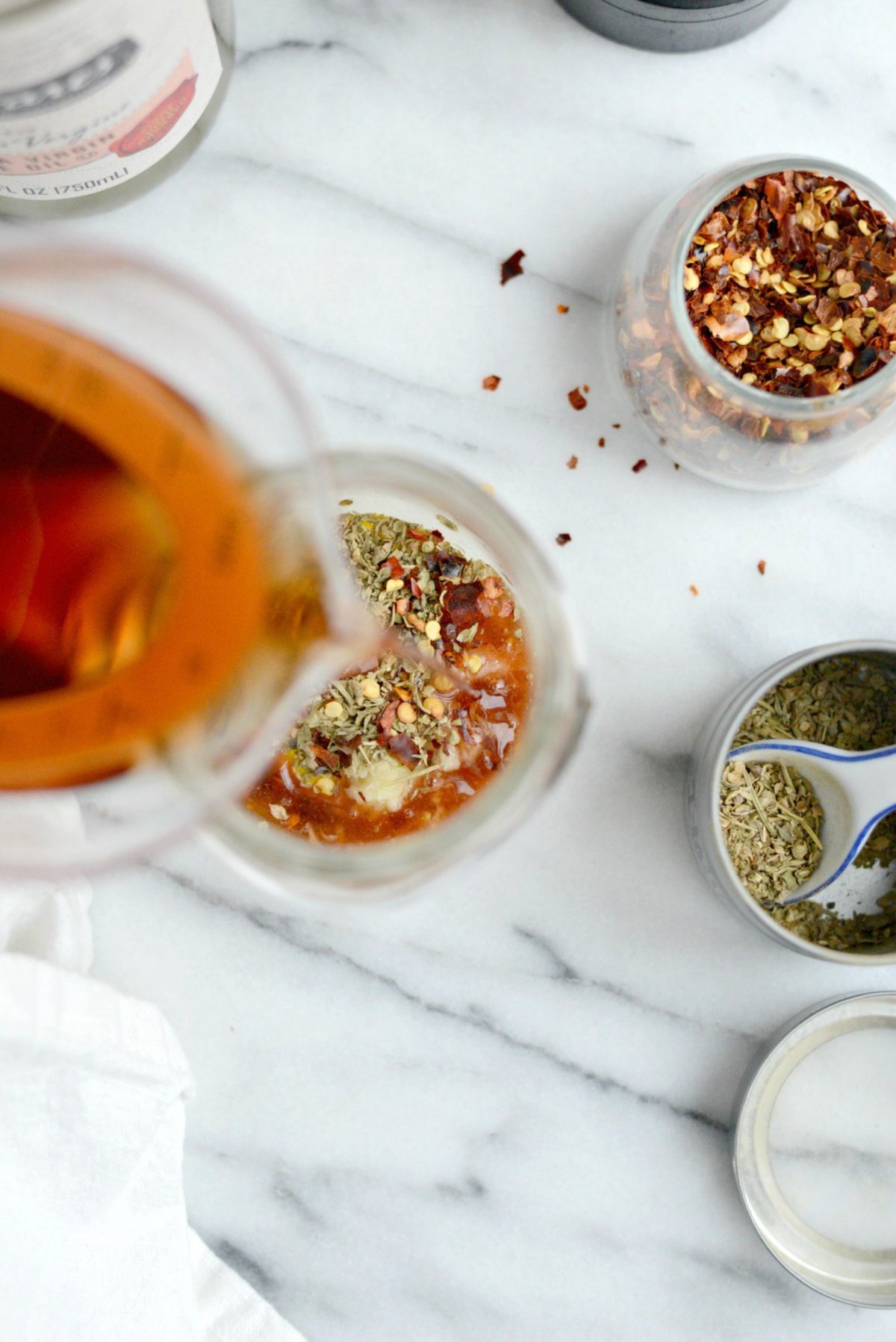 Pour in 1/2 cup of red wine vinegar and 3/4 cup of good olive oil.
That's it! I told you it was easy.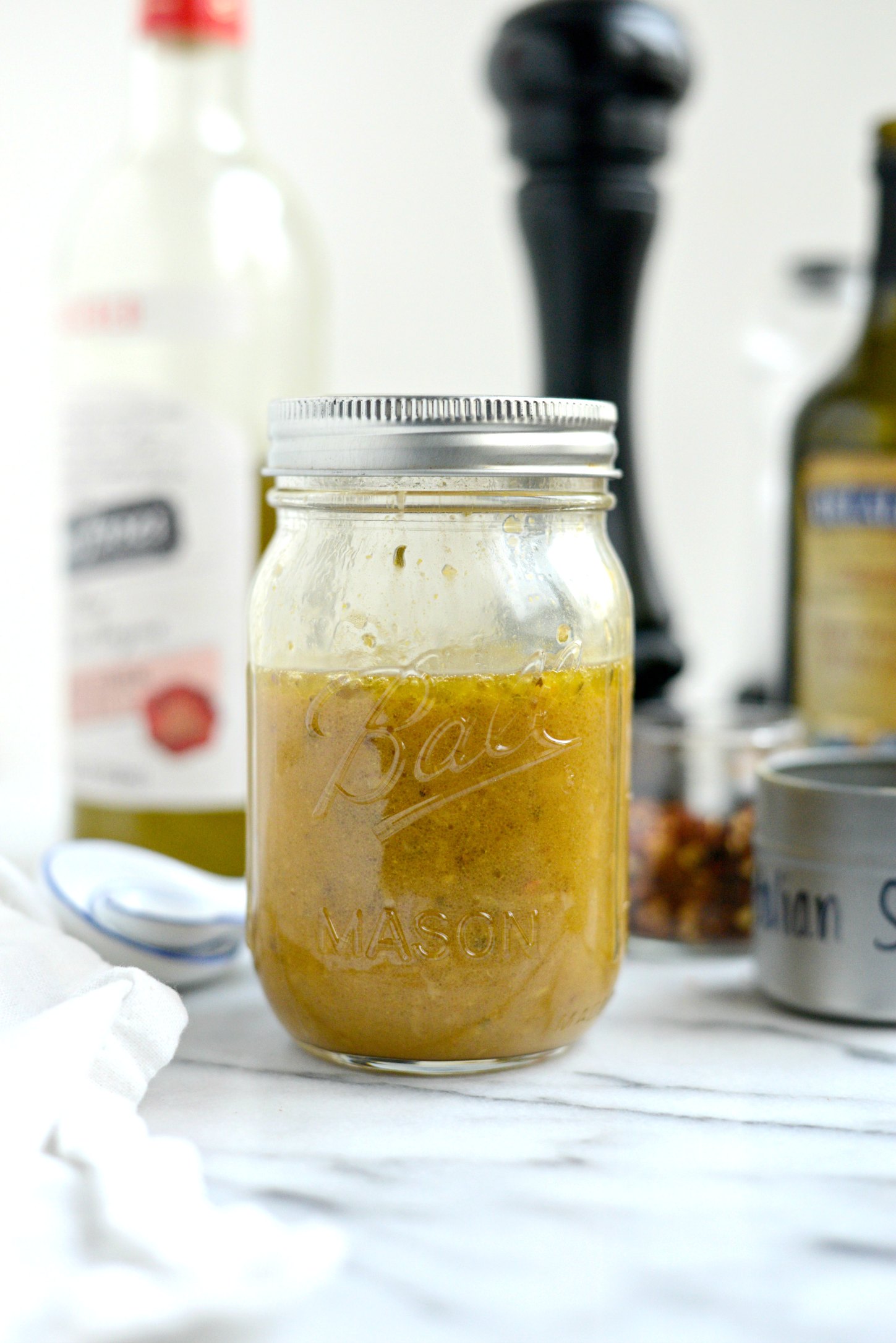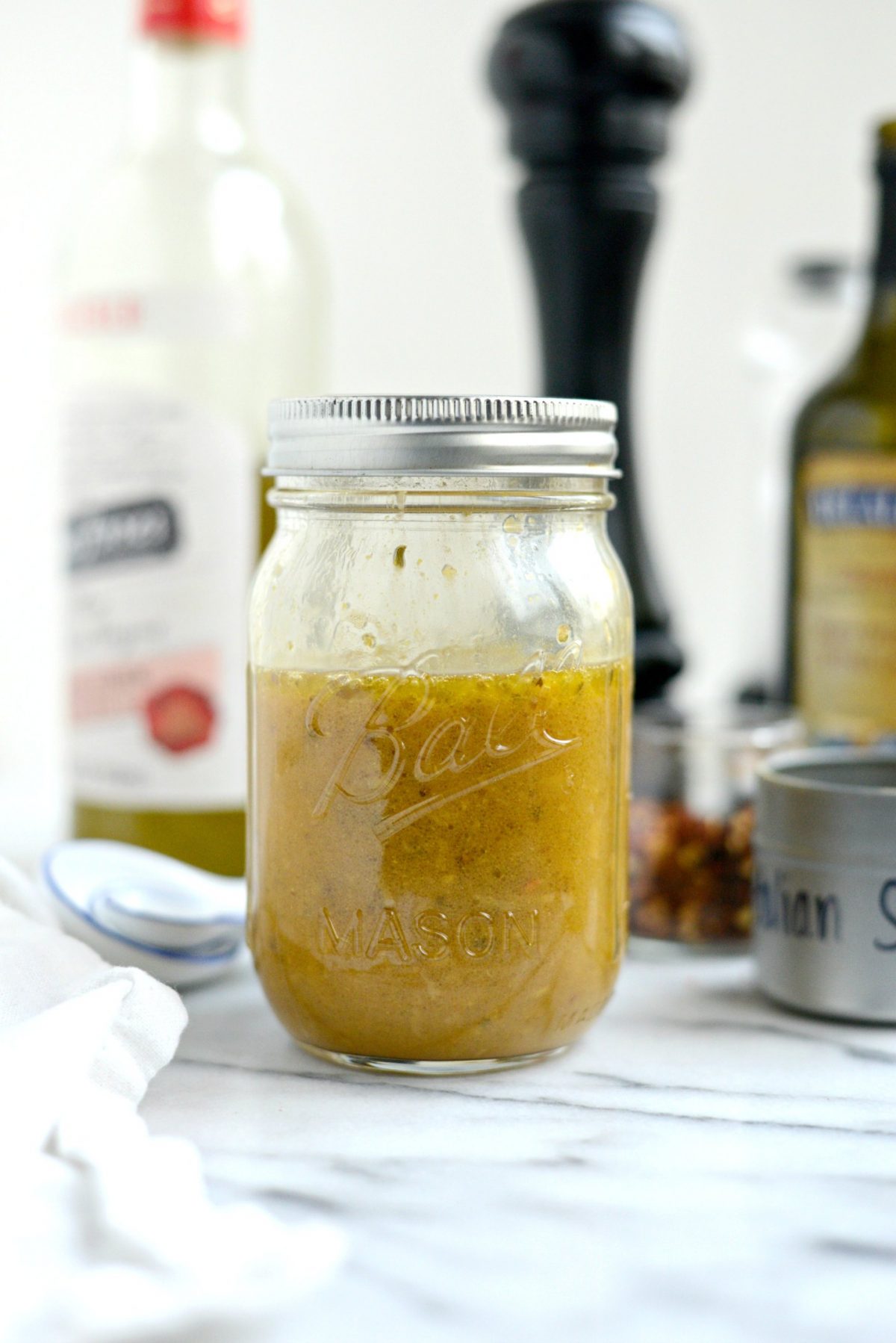 Secure the lid and shake to combine. Let this stand for 30 minutes or longer to really allow the vinegar to permeate the dried herbs to flavor the dressinade.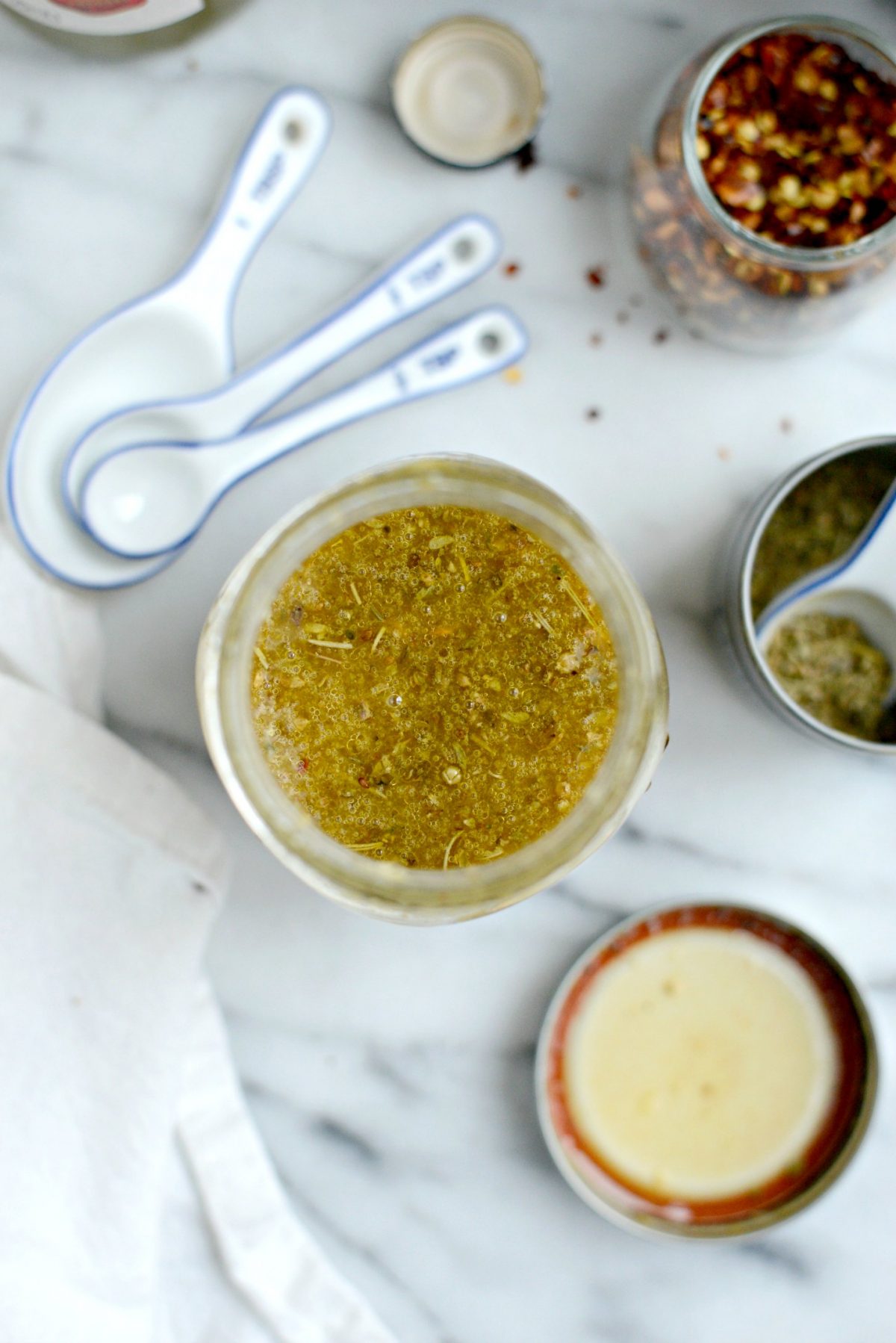 I recently used this as a marinade (Skillet Frajitas!) and it was utterly fantastic. SO flavorful and EASY.
If you using as a dressing and find it the to be too zippy, try adding a little bit of water to cut through it. Otherwise proceed with salad dressing and meat marinating.
For More Dressing Recipes Click Here!
This post may contain affiliate links.
Buy the Cookbook: Simply Scratch : 120 Wholesome Homemade Recipes Made Easy Now available on Amazon »
THANK YOU in advance for your support!