This Italian sausage bucatini recipe is epic! Italian sausage made meatballs tossed in a fire roasted tomato sauce and bucatini. Easy and delicious!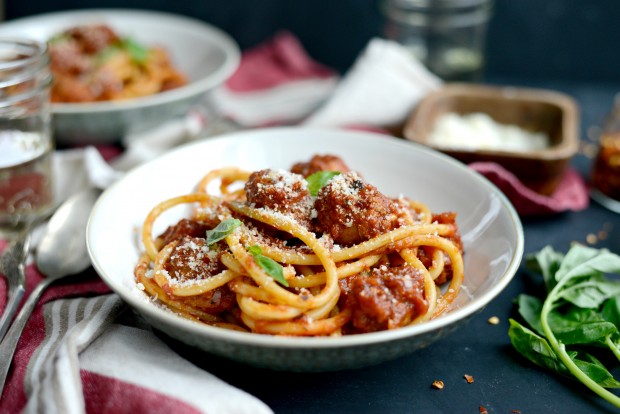 Spaghetti and meatballs is one of my all time favorite meals.
I'm not a girl who shies away from a big bowl of pasta. Ever. And I love making my own red sauce, in fact I can't even remember the last time I bought a jar of it at the store.
This is one heck of a pasta dish, because the sauce is made with fire-roasted tomatoes and the "meatballs" are actually cut pieces of a rustic Italian sausage (<–totally obsessed with it!) that I get at the butcher. The whole thing simmers for a little while and then I toss cooked bucatini pasta in all of that deliciousness and serve it with fresh basil, Parmesan cheese and wine.
The leftovers aren't to shabby either. Reheated with side of white wine and a few episodes of Luther on Netflix = my kind of night.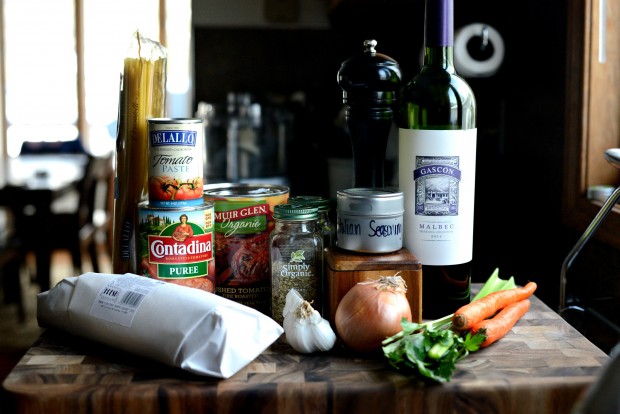 To make This Italian Sausage Bucatini You Will Need:
yellow onion, coarsely chopped
carrots, coarsely chopped
celery stalks along with any leaves, coarsely chopped
olive oil
Italian sausage, cut into 1-1/2 inch pieces
garlic, chopped
oregano (dried)
basil (dried)
tomato paste
dry red wine
water
crushed fire-roasted tomatoes
tomato puree
sugar
kosher salt
ground black pepper
red pepper flakes (optional)
1 pound bucatini noodles
parmesan cheese, for serving
basil leaves, for serving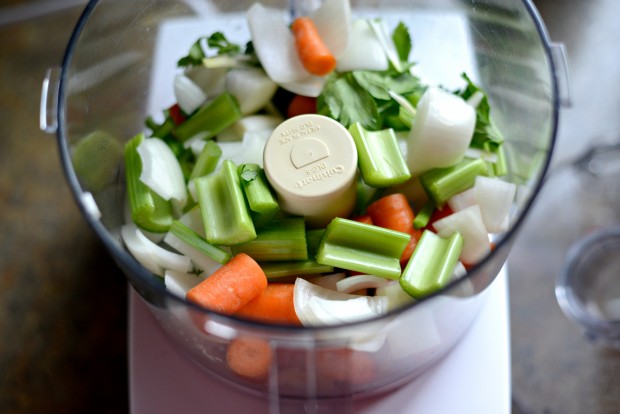 Into a food processor, add 1 medium yellow onion, 2 medium chopped carrots and 2 medium celery.
This is also known as a soffritto.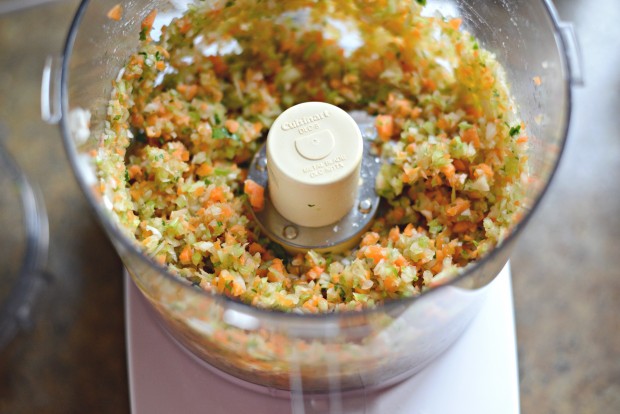 Pulse until finely chopped.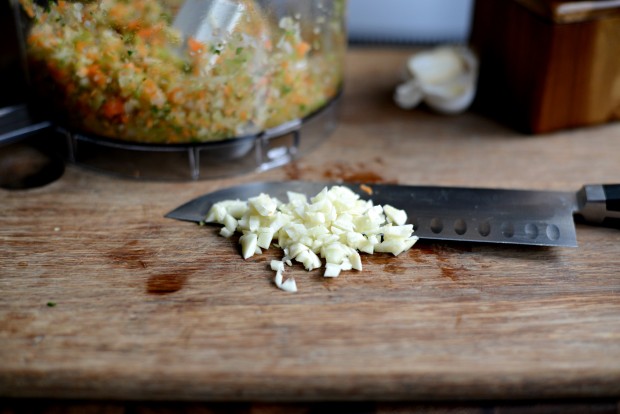 Also chop 2 large cloves of fresh garlic.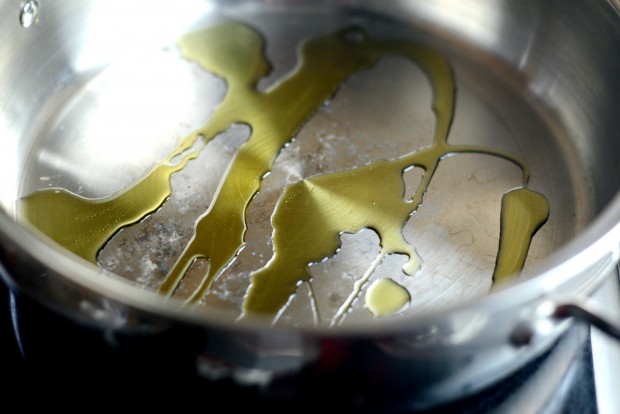 Drizzle some olive oil in a deep 12-inch skillet and heat over medium-high heat.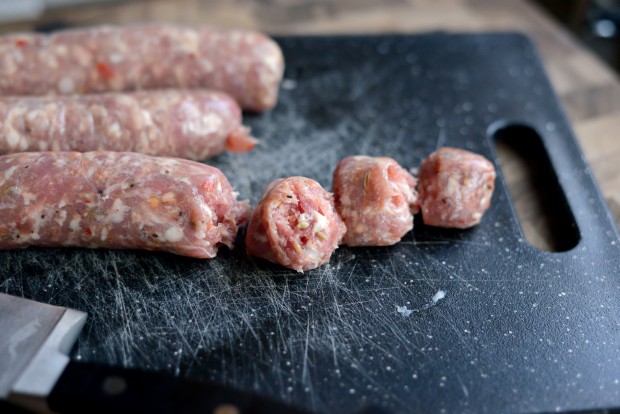 While the pan is preheating, cut 1-1/4 pound quality sausage links into 1-inch pieces.
Work in batches, searing the sausage pieces in the hot oil.
They should be deeply golden in color.
Transfer to a bowl and set off to the side.
Reduce the heat under the pan and add in the garlic and cook for 1 minute.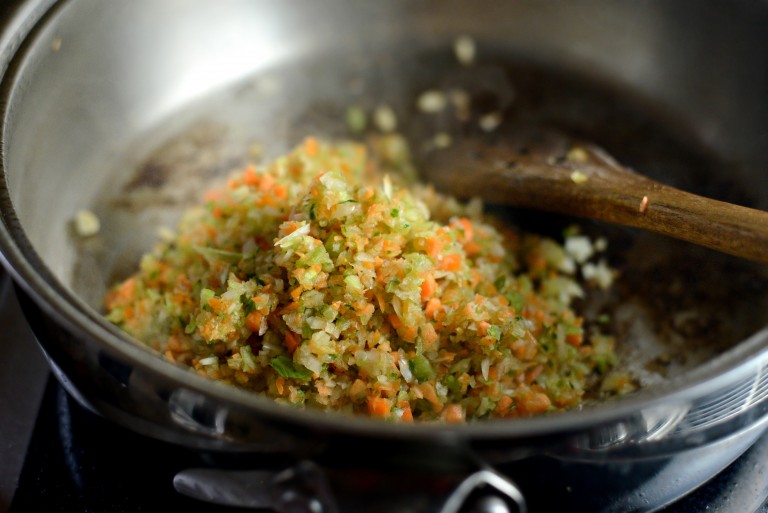 To the garlic, add in the vegetables and cook for 2 to 3 minutes.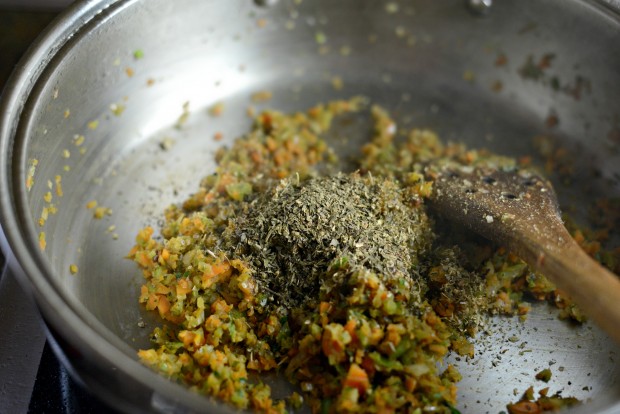 After a few minutes, the vegetables will have softened, stir in 1-1/2 teaspoons basil, 1-1/2 teaspoons of oregano and 1 teaspoon of Italian seasoning.
This already smells incredible.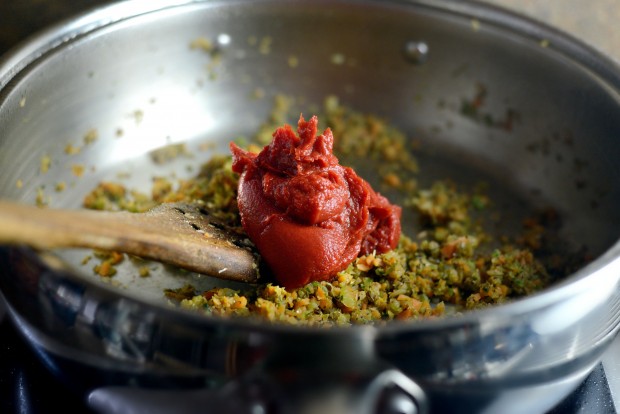 Next, add in 6 ounces of tomato paste.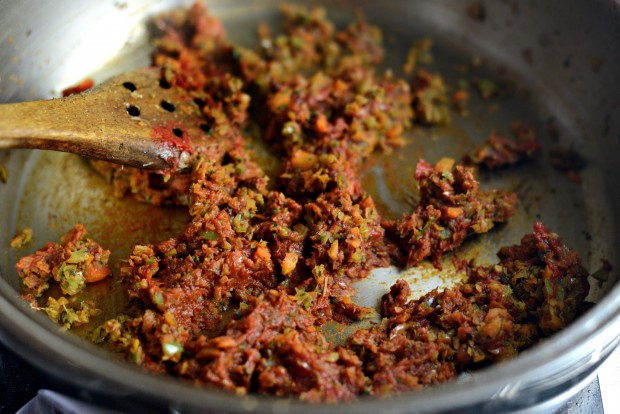 Stir and cook 2 to 3 minutes or until the tomato paste starts to caramelize.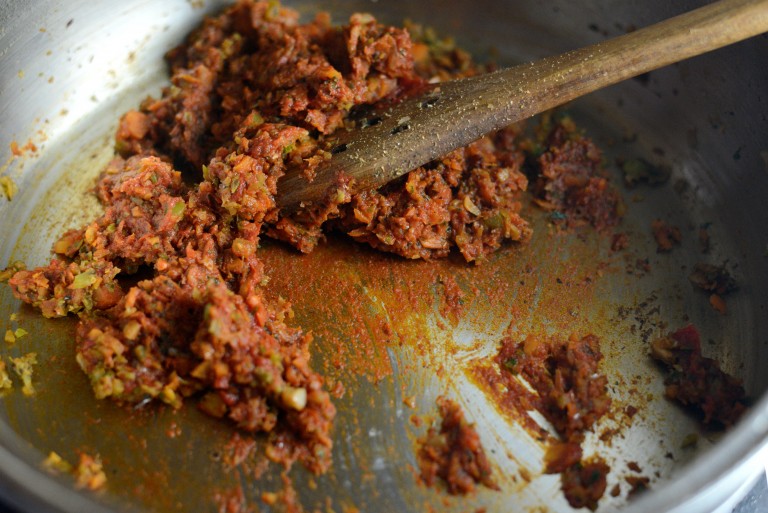 It will start to stick to the bottom of the pan.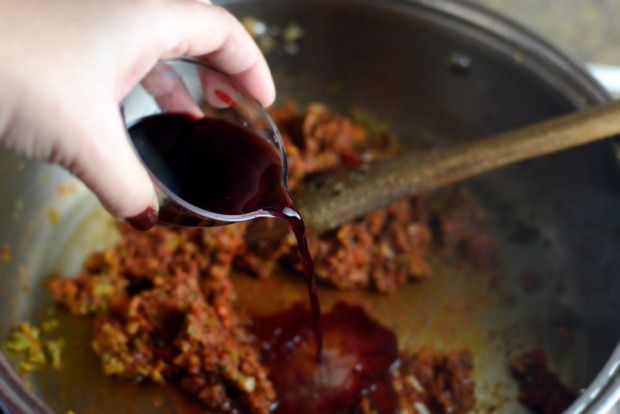 Pour in 1/4 cup of dry red wine.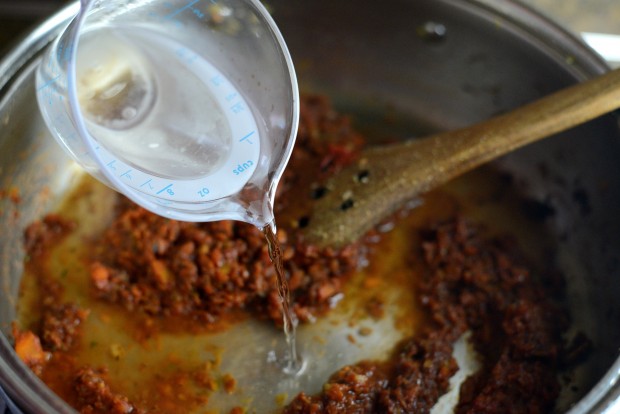 3/4 cups of water.
Stir while scraping up the browned bits on the bottom of the pan. Add in 3/4 teaspoon of sugar to offset the acidity of the tomato products.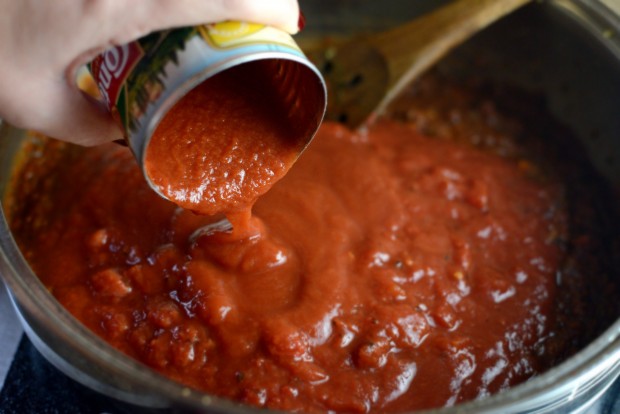 Then add in 1 (28 ounce) can of crushed fire-roasted tomatoes and 1 (15ounce) can of tomato puree. Tomato puree is similar to tomato sauce, it's just with out any seasonings.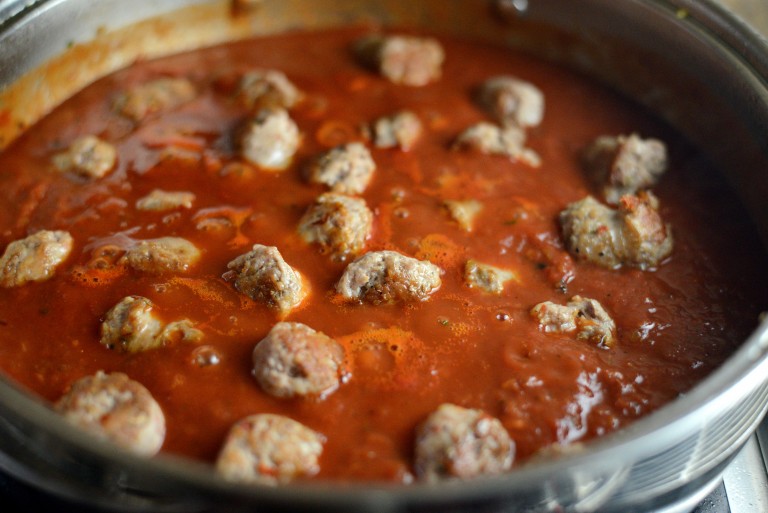 Bring the sauce to a hard simmer and then add in the sausage pieces.
Cook for 15 minutes before seasoning with 1-1/2 teaspoon kosher salt and 1/4 teaspoon ground black pepper,or to taste. Reduce the heat to low and simmer for 1 hour, stirring every so often.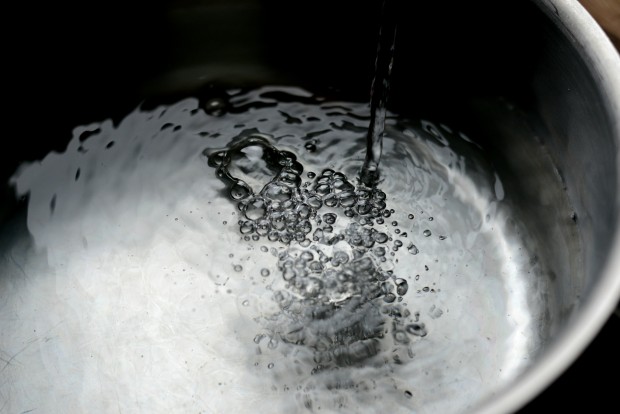 When the pasta sauce is near finished cooking, fill a large pot with water.
Start by adding a couple tablespoons or small palmful of sea salt to your pot of water.
Salting the water is totally optional but seasons the pasta beautifully.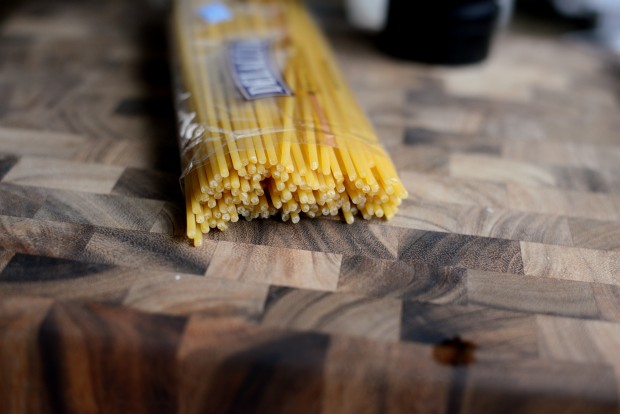 Once the pasta water is boiling, add in 1 pound of bucatini pasta and cook as directed on the package.
Season the sauce with a pinch or two of red pepper flakes, again- totally optional.
Drain the pasta in colander that is set into your sink.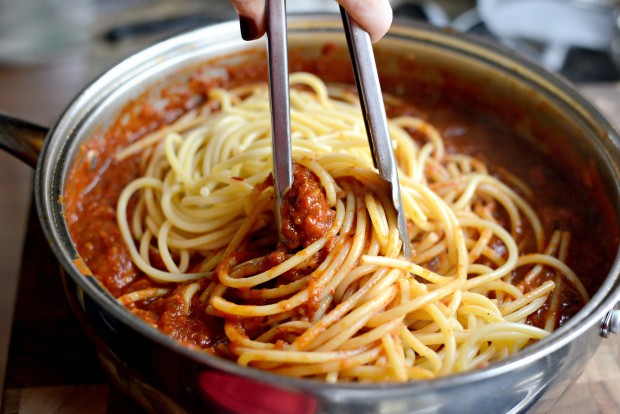 Toss it with the fire roasted tomato sauce.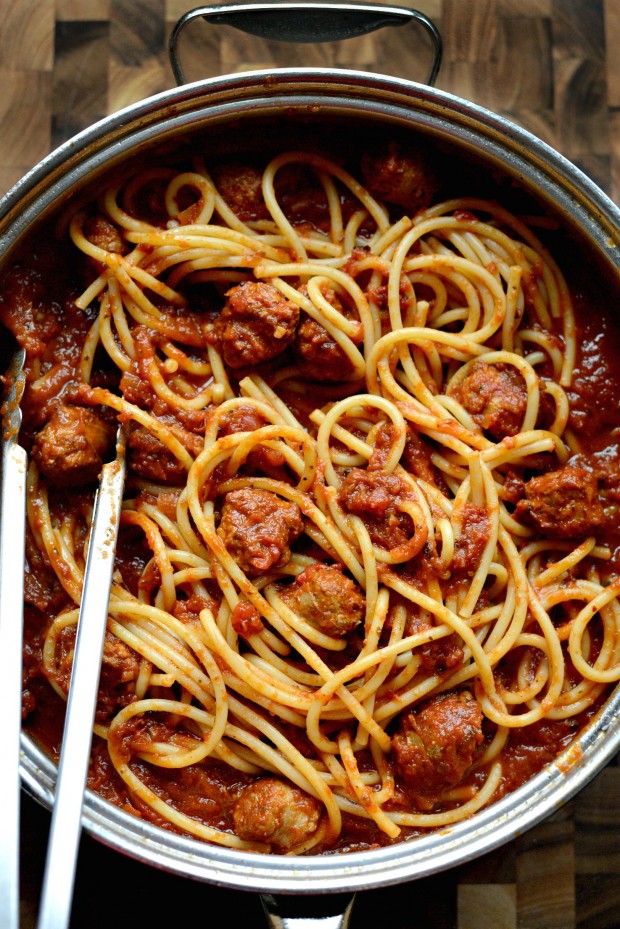 Perfection!
Use tongs to drop the pasta and Italian sausage "meatballs" into bowls, season with LOTS of grated Parmesan cheese and fresh basil leaves before serving.
I promise you a comforting pasta dish with flavors are exploding all over the place.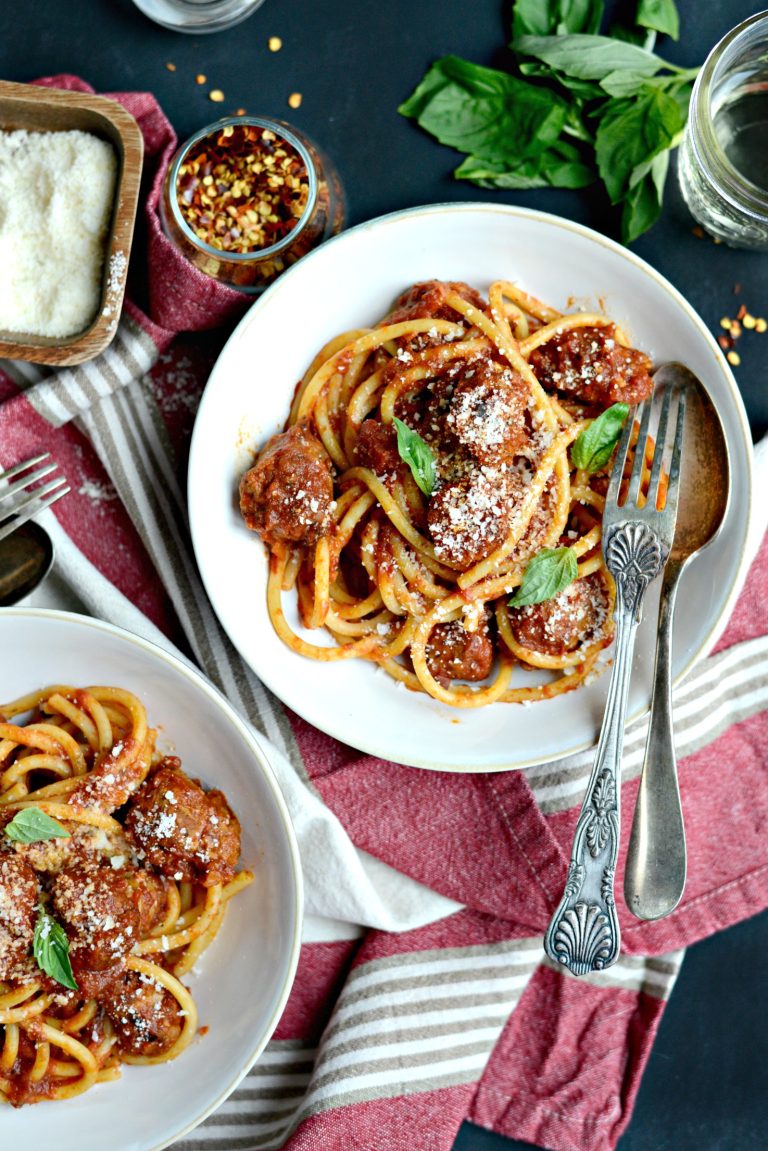 Enjoy! And if you give this Italian Sausage Bucatini recipe a try, let me know! Snap a photo and tag me on twitter or instagram!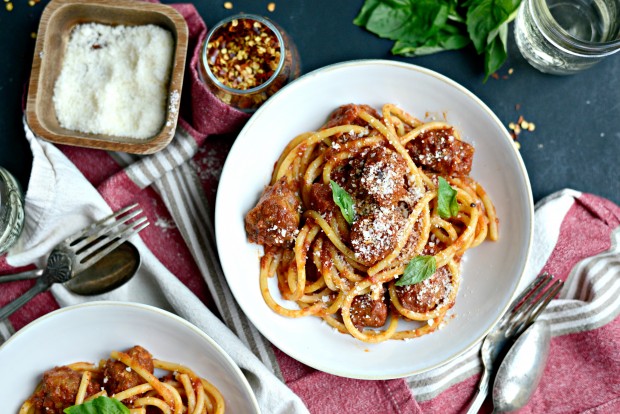 This post may contain affiliate links.
Buy the Cookbook: Simply Scratch : 120 Wholesome Homemade Recipes Made Easy Now available on Amazon »
THANK YOU in advance for your support!