Have you ever really thought about how to cut an avocado correctly? Whether you're dicing for a Cobb salad, wedging for fajitas or needing flat slices for topping your grilled hamburger. Here you can see step-by-step a few ways you can dice up an avocado.
Have you ever really put thought into how to cut an avocado? Like really, really thought about it? Is there a right way? or wrong way?
I know I never really did, well, before this blog really. Most of the time I'm ripping them in half just to scoop out most of it's green flesh, only to smash it with some lime juice and salt for avocado toast. But, honestly there are a few methods to this avocado slicing madness and I've put together a couple of the important ones.
But let's say you wanted to make a recipe that called for cubed avocado?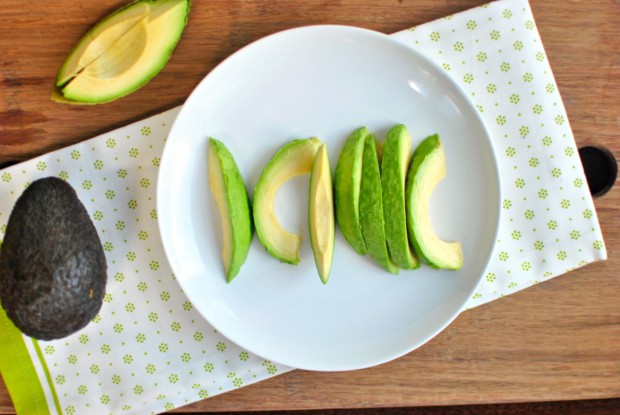 Or you wanted to cut perfect wedges for in a salad or sliced ultra thin to make avocado rose art. Diced for salsa? Well then you've come to the right place. Sort of.
I actually broke it all down over at my second home, Tablespoon so you could have the know-how to perfectly peel, dice, slice and wedge up an avocado at your fingertips.
If you're curious and want to learn more, pleas go on and stop by Tablespoon and see just how easy it is to cut your avocado like a boss. Their words, not mine. But I like it!
How To Get Ripe Avocados To LAST:
The trick to storing ripe avocados so they last is a no-brainer, it's easy and effective and has saved me SO much money. First buy hard to the touch, bright green avocados and allow them to ripen on the counter. Once they are black, soft to the touch (NOT squishy) pop them into the fridge. Because here is where they will last for quite a few days! You guys this has changed my life and I owe this trick to my sisters. No more wasted avocados!
Enjoy! And if you put this How To Cut An Avocado post to a test, let me know! Snap a photo and tag me on twitter or instagram!
My cookbook Simply Scratch : 120 Wholesome Homemade Recipes Made Easy is now available! CLICK HERE for details and THANK YOU in advance!
[this post contains affiliate links.]
This post may contain affiliate links.
Buy the Cookbook: Simply Scratch : 120 Wholesome Homemade Recipes Made Easy Now available on Amazon »
THANK YOU in advance for your support!