20+ delicious olive recipes at your fingertips! Everything from chicken to pizza and salads. If you love olives, this olive round-up is for you!
How do I O-live? 15 (plus) years ago I would tell you that I o-live with my bff. How we would sit around in her basement, drinking wine and eating olives straight out of the jar. When the olives were sadly gone, we'd bust out the tortilla chips to dip the crisp salty chips in the salty briny olive juice in the jar. Can I get some salt with that salt? Geez, I'm kind of embarrassed to admit that, yet kind of not.
Now I love to put olives in dips, salads and on my enchiladas or focaccia. However, I still eat them straight out of the jar or can. Since I was a kid I've loved olives– which surprises me just a little bit since I was such a picky child. I would steel them out of the can when my mom wasn't looking, whole olives were (are) my favorite because I would pop them onto my fingertips and think I was the coolest person ever.
I no longer wear olives on my fingertips but I do still steal olives out of the jar.
How do you O-live? I'm pretty certain we all fall into one of two camps; "Team Olive" or "Team Hold The Olives Please". My family is split down the middle. Haileigh and I love our olives while Malloree and Pat are on the opposing team.
Their loss, more for Haileigh and I.
I've put together a round-up of 20+ delicious olive recipes just to inspire all my fellow olive loving peeps.
In the meantime, let me know what your favorite way to O-live is and please, don't forget to enter the STAR Fine Foods How Do You O-live sweepstakes! STAR Olives are available at select King Soopers, Ralphs, Smiths, Save Mart, Raley's, Lucky's, Food 4 Less, Smart & Final, Food City, Bashas, and Walmart stores and online HERE.
My favorite salad from last summer was this grilled radicchio, bell pepper and olive panzanella. Those black olives PLUS the fresh tomato vinaigrette, this salad is a olive lovers dream come true.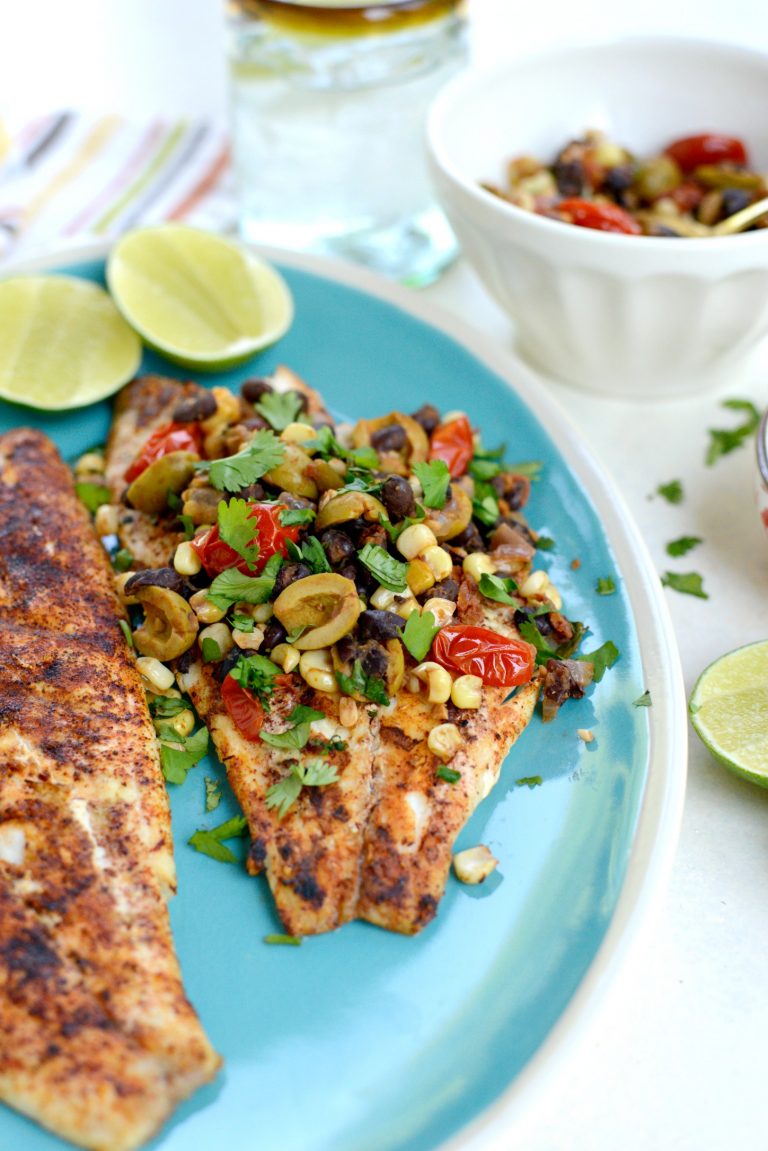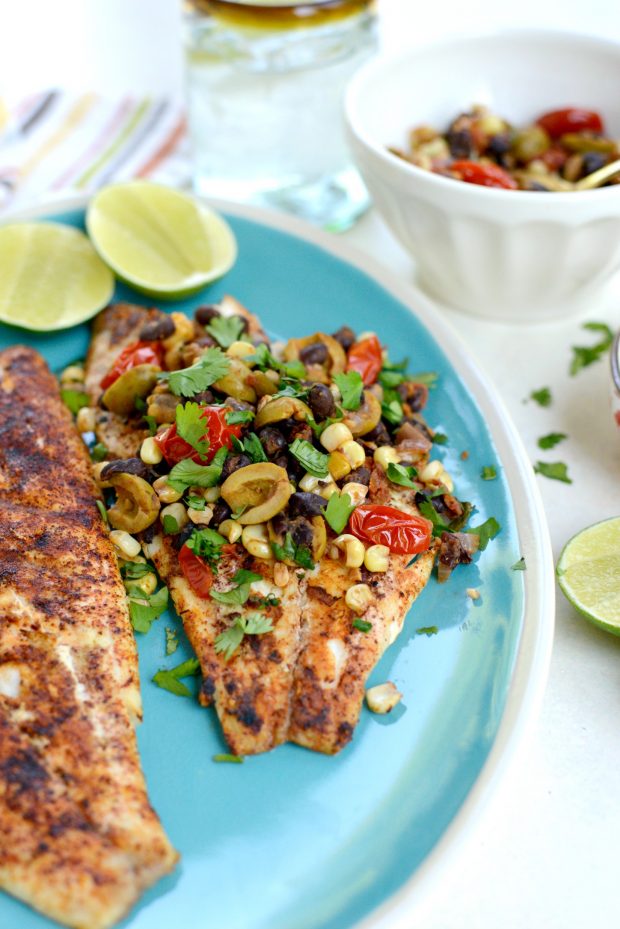 This light and delicious grilled red snapper with warm olive topping. Easy to whip up and full of flavor!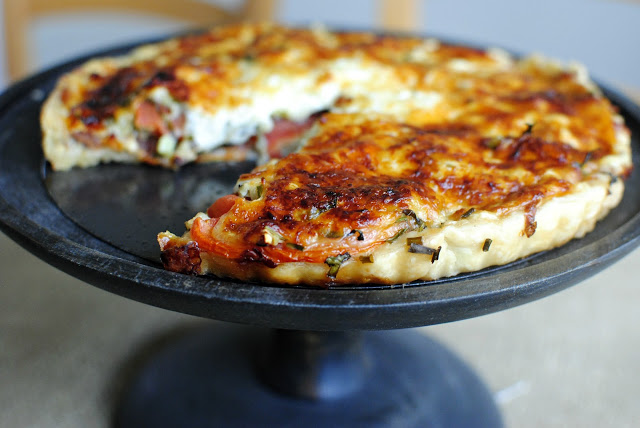 This tomato tart. Gah! Olive may not be the leading ingredient but I do love how the chopped olives add a salty flavor and savory flair, while melting into the rest of the ingredients in this rustically elegant tomato tart.
I always add extra olives to my fattoush salad (pictured with sliced grilled za'atar chicken thighs)! In fact, I add extra olive to everything.
The best Greek Salad ever! The olives really do make it. (again — extra olives please and thank you!)
Here are a few more olive-y recipes from both my blog and friends blogs from around the web. I think you'll love these! Enjoy!
Herbed Focaccia with Olives and Caramelized Onion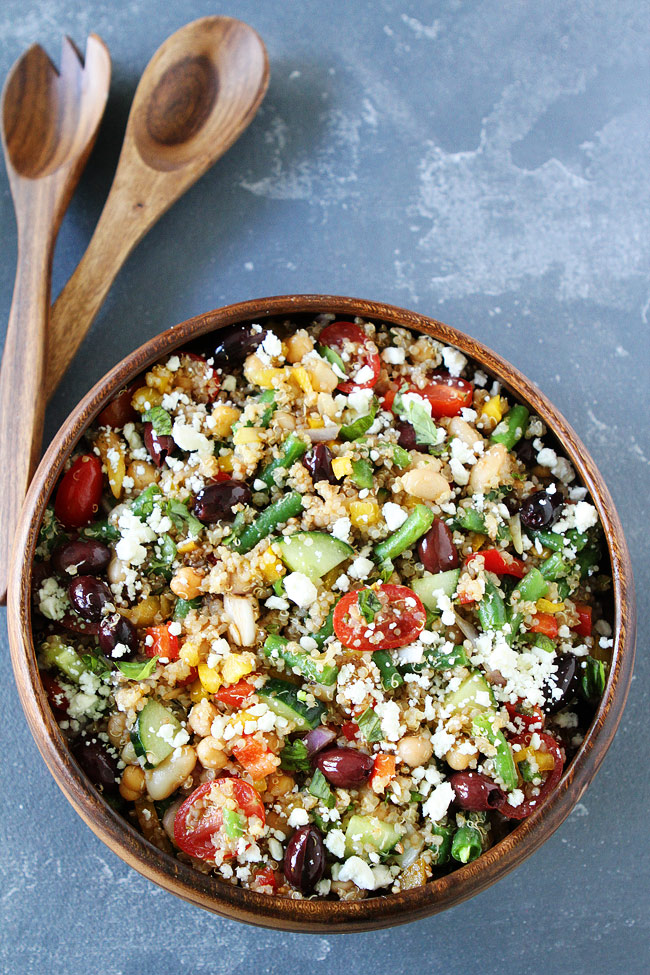 Mediterranean Three Bean Quinoa Salad (two peas & their pod)
Tunisian Chicken Pizza Flatbread (climbing grier mountain)
Supreme Pizza on Cauliflower Crust (how sweet eats)
Calzones with Sausage, Mushrooms and Olives (completely delicious)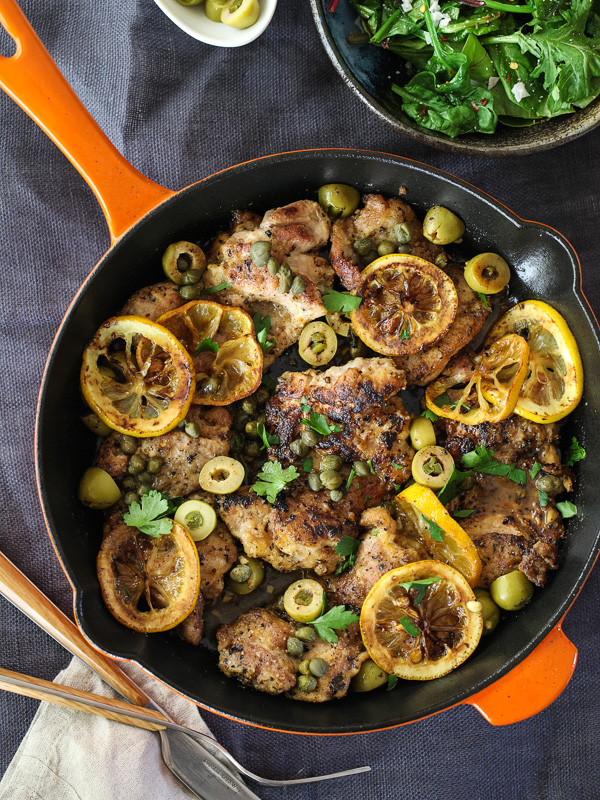 Sauteéd Chicken with Olives, Capers and Lemon (foodiecrush)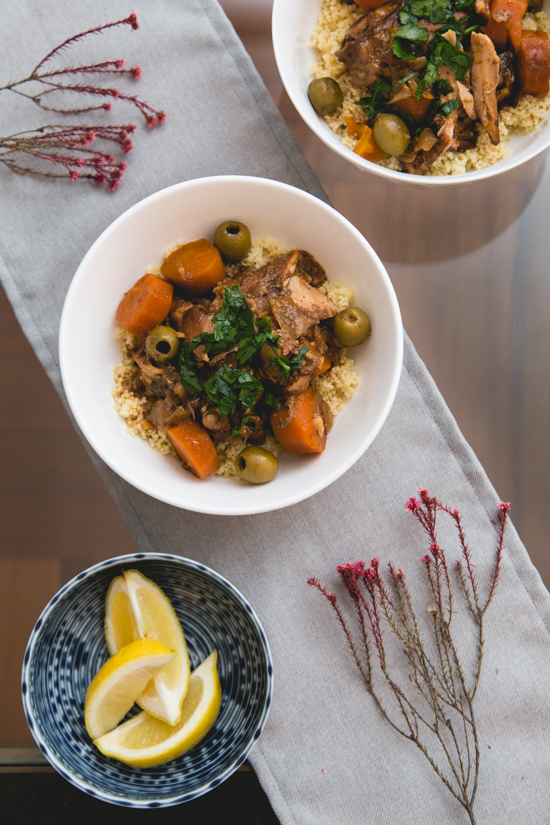 Slow Cooker Moroccan Chicken and Olive Tagine (skinnytaste)
Eggplant Pasta with Red Pepper and Tomato (well plated)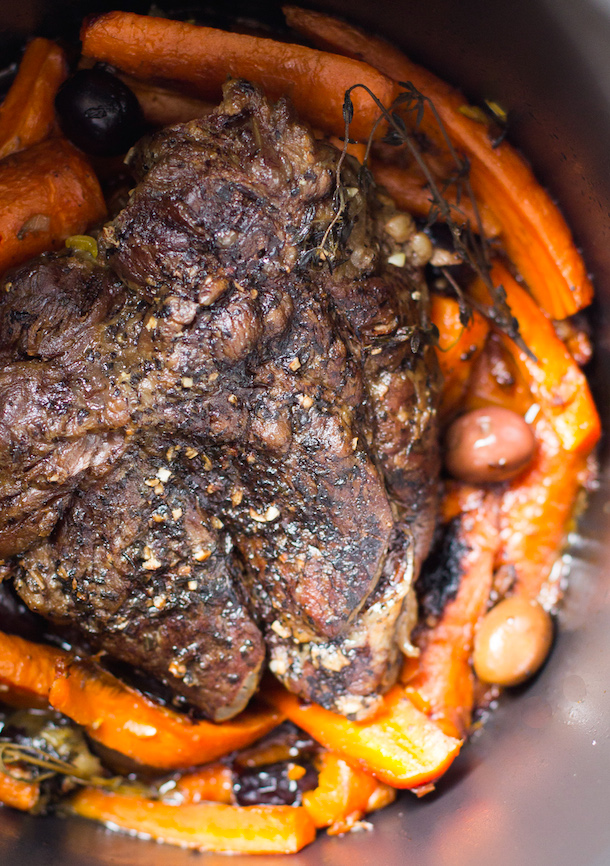 Slow Cooker Braised Beef with Carrot Mash and Olives (heartbeet kitchen)
Baked Chicken Burritos (i heart naptime)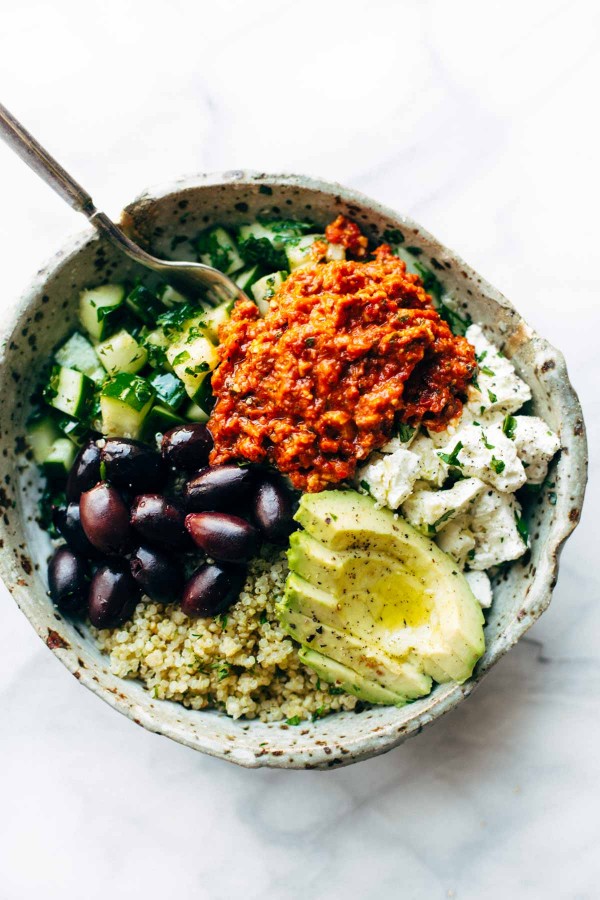 Mediterranean Quinoa Bowls with Roasted Red Pepper Sauce (pinch of yum)
Arroz Con Pollo (table for two)
Lemon Basil Tapenade (country cleaver)
Beef Puttanesca Pizza (nutmeg nanny)
This post was sponsored by STAR Fine Foods. We have a long term partnership and I thank them for their continued support of this blog. As always, my thoughts are my own and I love STAR Products.
This post may contain affiliate links.
Buy the Cookbook: Simply Scratch : 120 Wholesome Homemade Recipes Made Easy Now available on Amazon »
THANK YOU in advance for your support!